Cabrera: where to eat? The best restaurants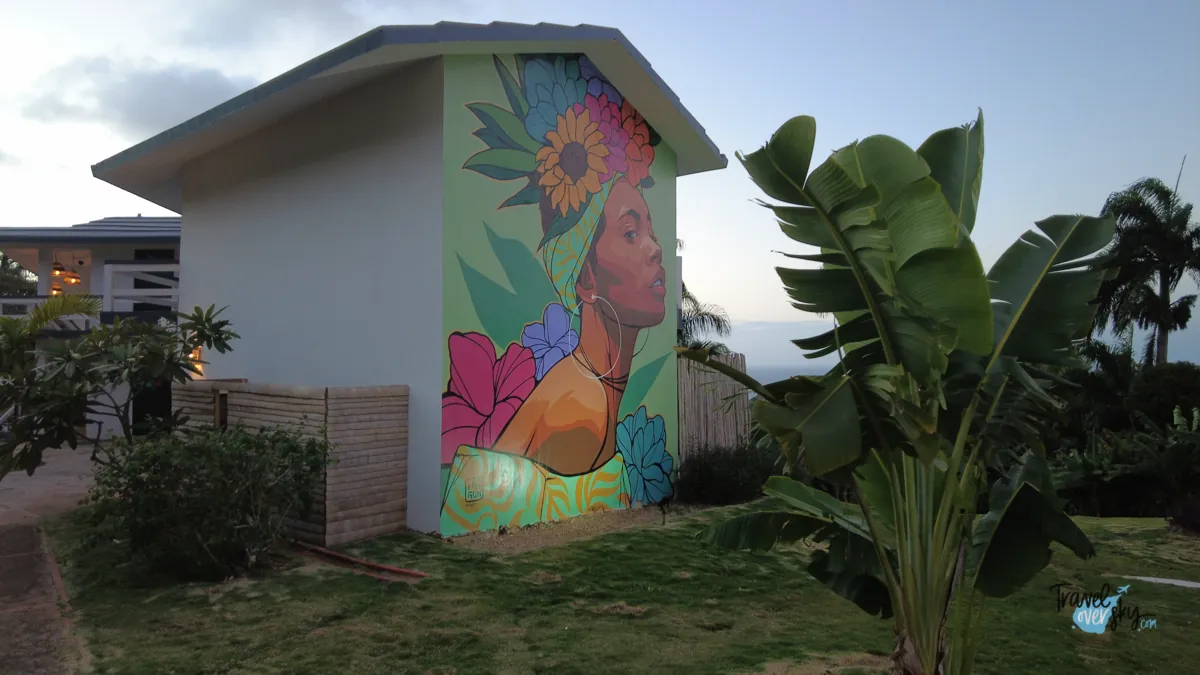 Today's post will be about a culinary summary of my Cabrera stay. Which restaurants in Cabrera are worth visiting? Hotel or the local ones? The question: 'where to eat in Cabrera' will be answered here!
The Cabrera restaurants – which are worth visiting?
Cabrera, which is located in the north part of Dominicana, can surprise in a positive way. You will find beautiful cliffs, various beaches, peace and Dominican hubbub both and a lot of different restaurants there.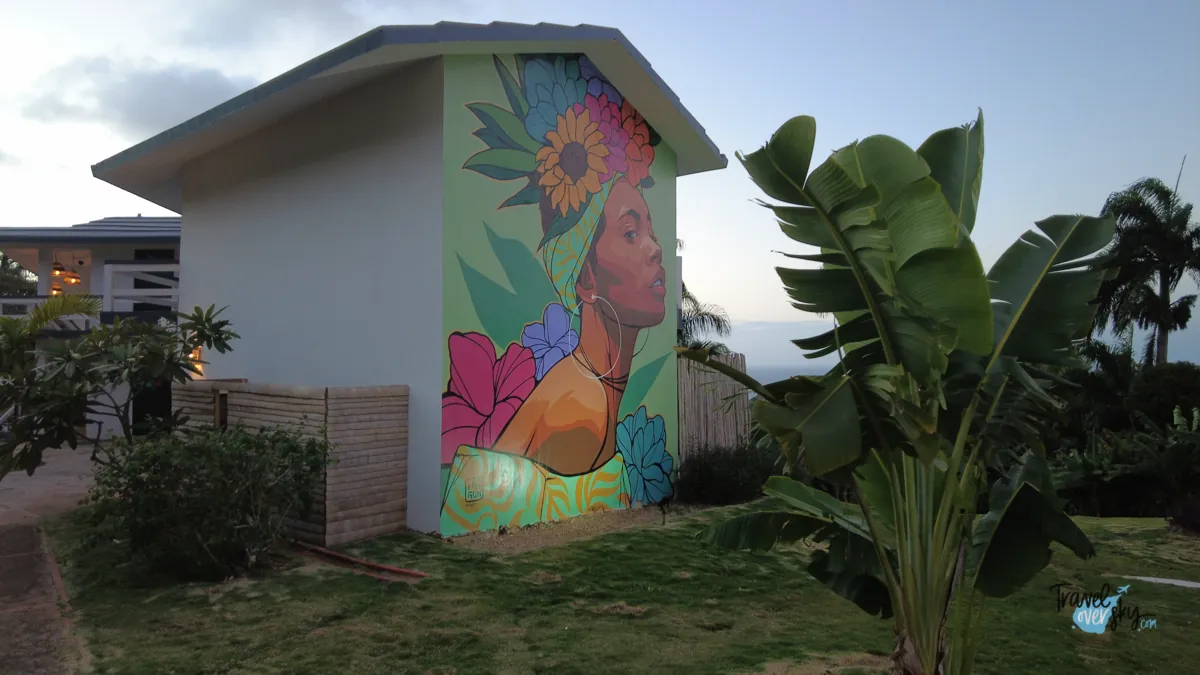 🍽️The Mi Familia Restaurant
The Mi Familia restaurant is located on a hill, which is making the view breathtaking! During the day you can observe a peaceful ocean, transport ships and small yachts, and a starry sky during the night.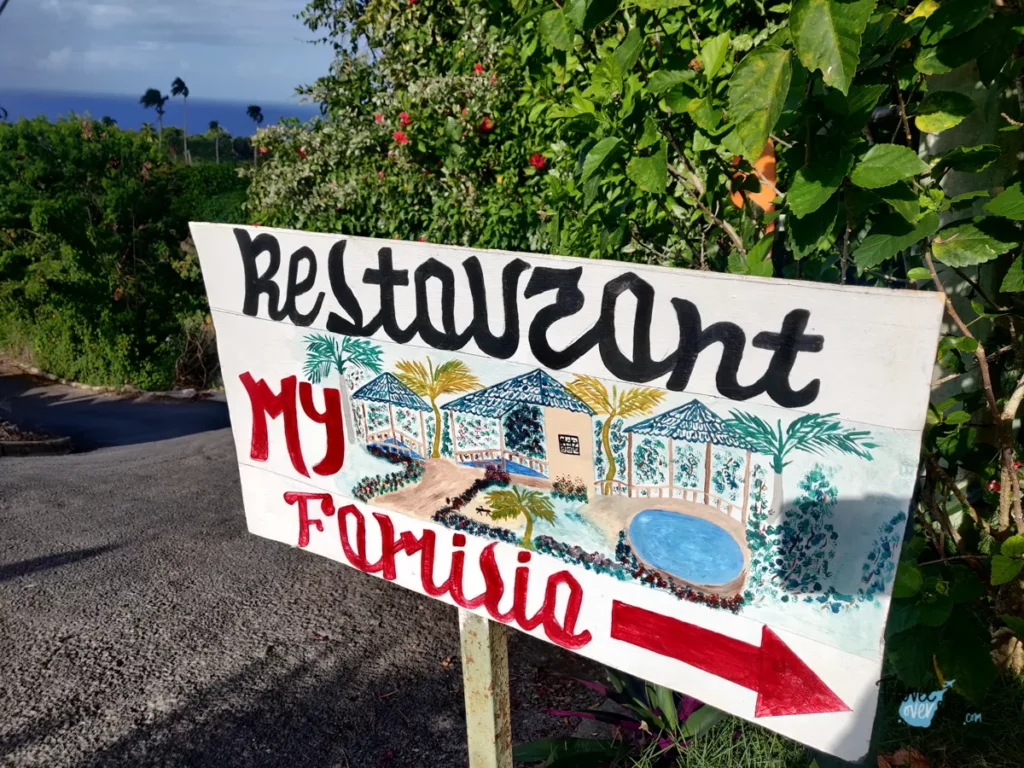 The style of the restaurants reminds me a little of 'Italian vacation'. You can sit under a roof or bare sky. The atmosphere here is very idyllic and romantic. There are tomatoes, paprikas and herbs being grown outside and being used to season dishes and drinks by the staff. There is also a small pool in the restaurant's area, but it is not super clean.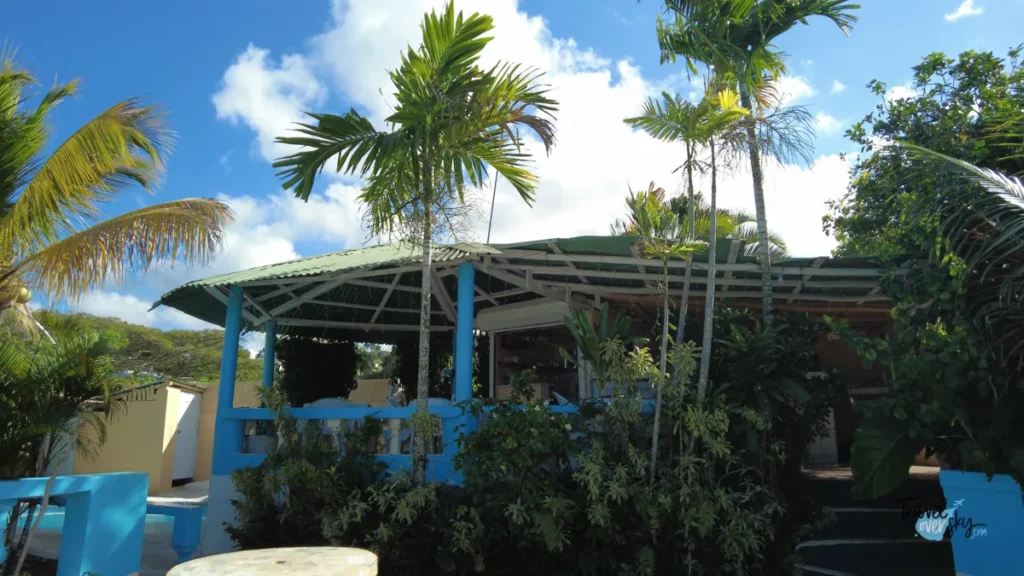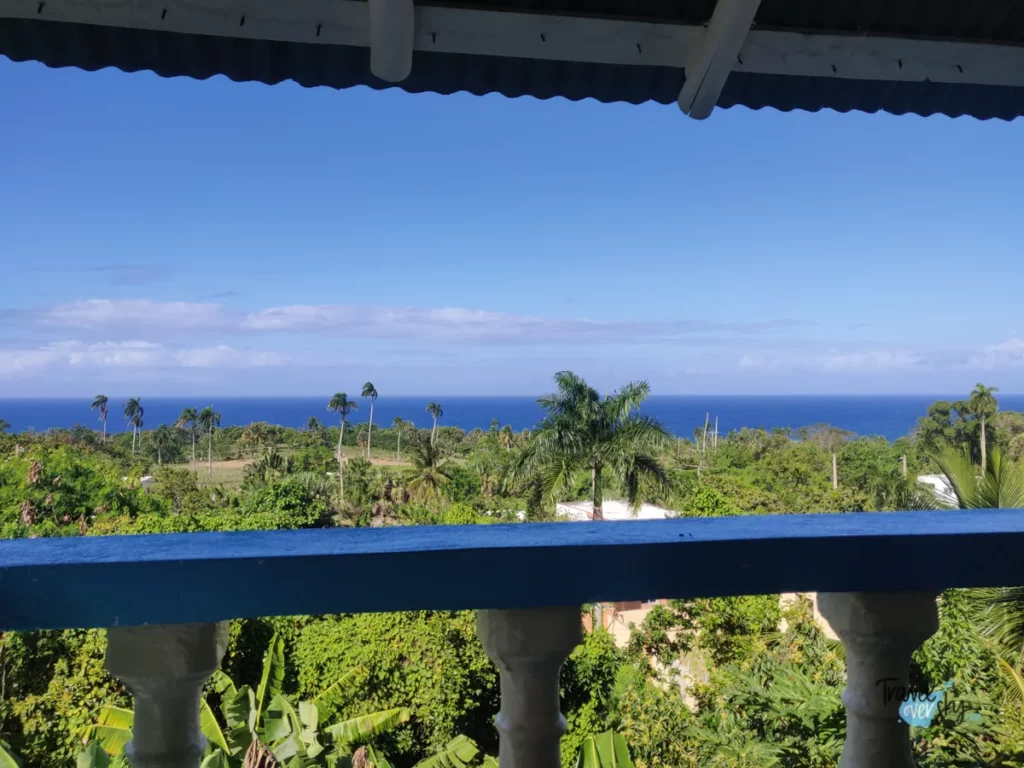 🍩The Menu and Prices in Mi Familia
The prices in the restaurant are moderate – not too high and not too low. All side dishes are included in the price. The menu is quite full, you will find fish and meat dishes in it, pasta and even pizza. Sometimes it may happen that not all items are available at the moment. There is also no choice in picking the dessert – the waitress announced that coffee is treated as a dessert most of the time.
TravelOverSky.com advises:

Be ready to have some cash on you, as you cannot pay using the card in Mi Familia restaurant!
I went there a few times. I managed to taste a chicken and fish meal, and also appetizers in the form of empanada and bruschetta. The chicken dishes were rather alright, but the side dishes not so much. The vegetables, which were an addition to the meat and fish meals, tasted pretty awful. Kind of like they were unfrozen and quickly heated in a microwave. Empanadas tasted bad as well. I had a similar feeling as to the vegetables. The empanadas should be crisp from the outside, but these were soft and hard to bite – just as if they were reheated after a period of laying in the fridge/freezer.
The beer prices were certainly an advantage, as the Presidente grande (650ml) costs only 200RD$ (4 USD). It was a fair price for a restaurant.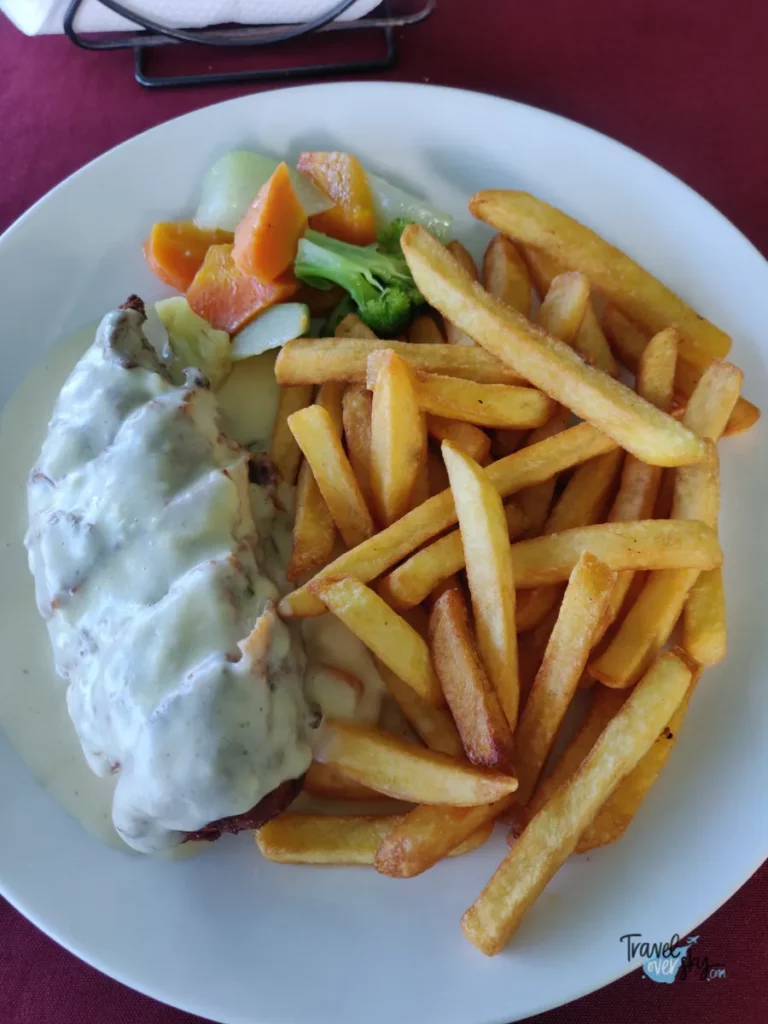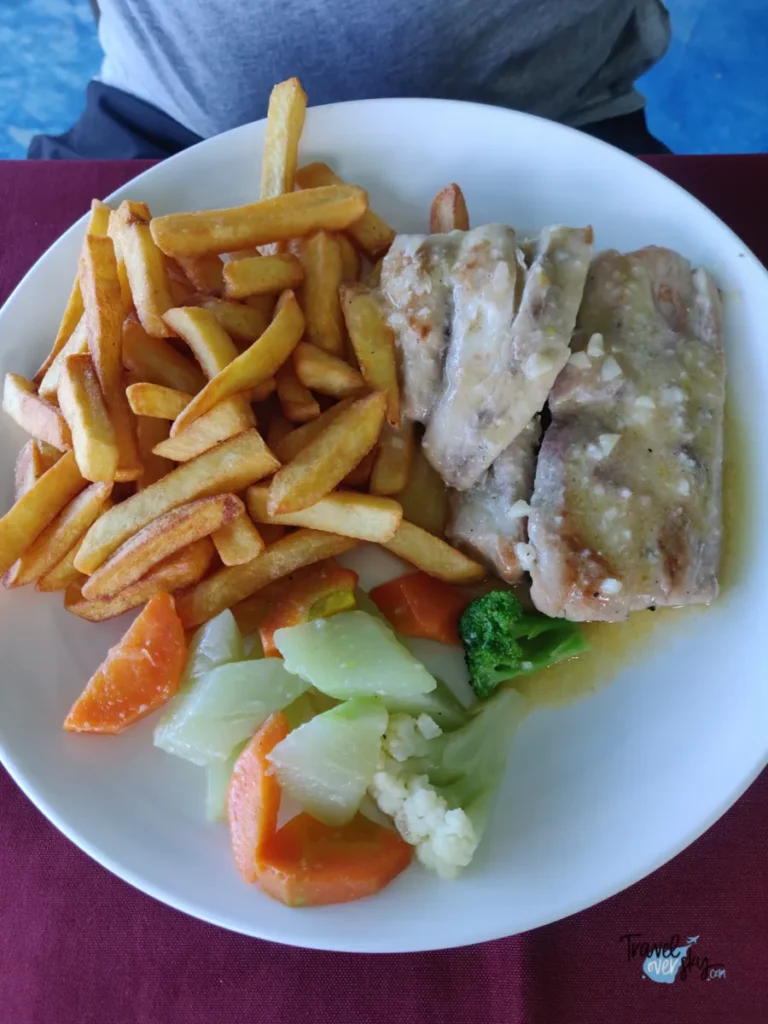 There is a parking lot not so far from the restaurant which is prepared for the guests; it is not large, but you should be able to find yourself an available spot.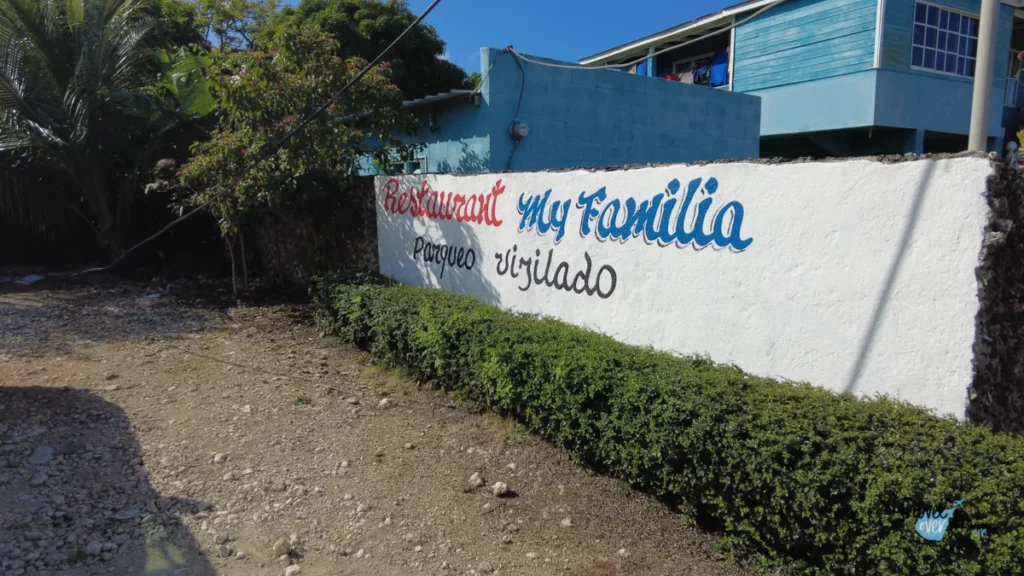 To sum up, if you want to eat something, and you don't have big expectations, or you want to eat in beautiful surroundings – choose The Mi Familia Restaurant.
🍽️The La Rotonda Restaurant
La Rotonda is another restaurant that I visited a few times. It is located right next to Malecón Cabrera. It has a beautiful view on the cliffs and water, which makes it a perfect spot for sitting there for hours and simply admiring the views.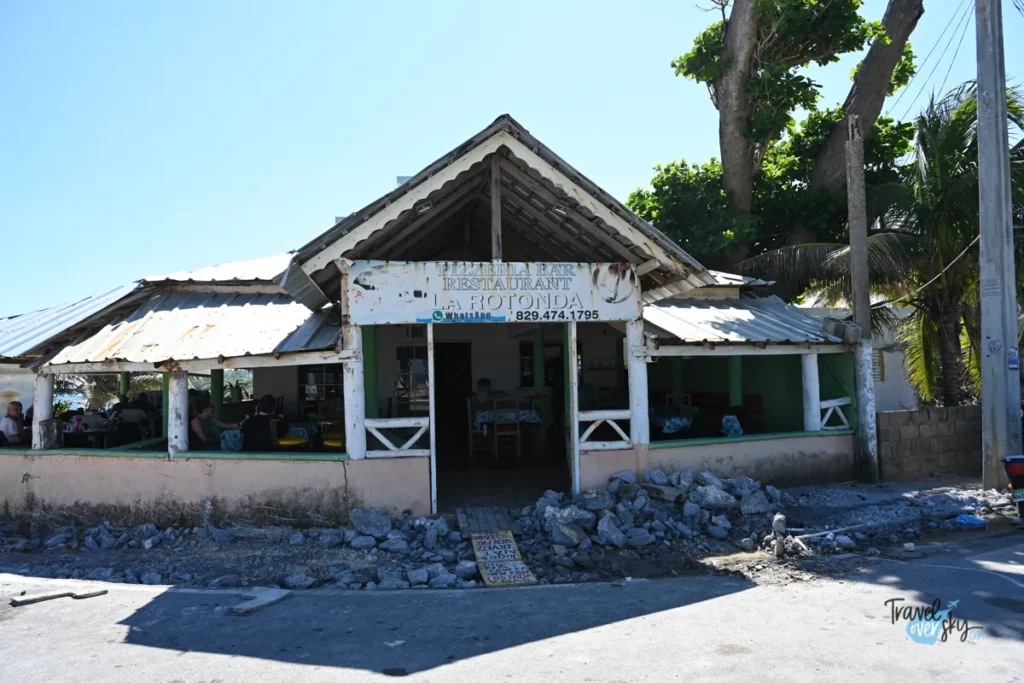 If I had to describe the exterior I would say it will fall apart in no time. The inside would certainly need a general renovation, but it is a triviality, especially taking into consideration how many people are visiting the place. The owner/chef is Italian, who often brings food to the tables on his own.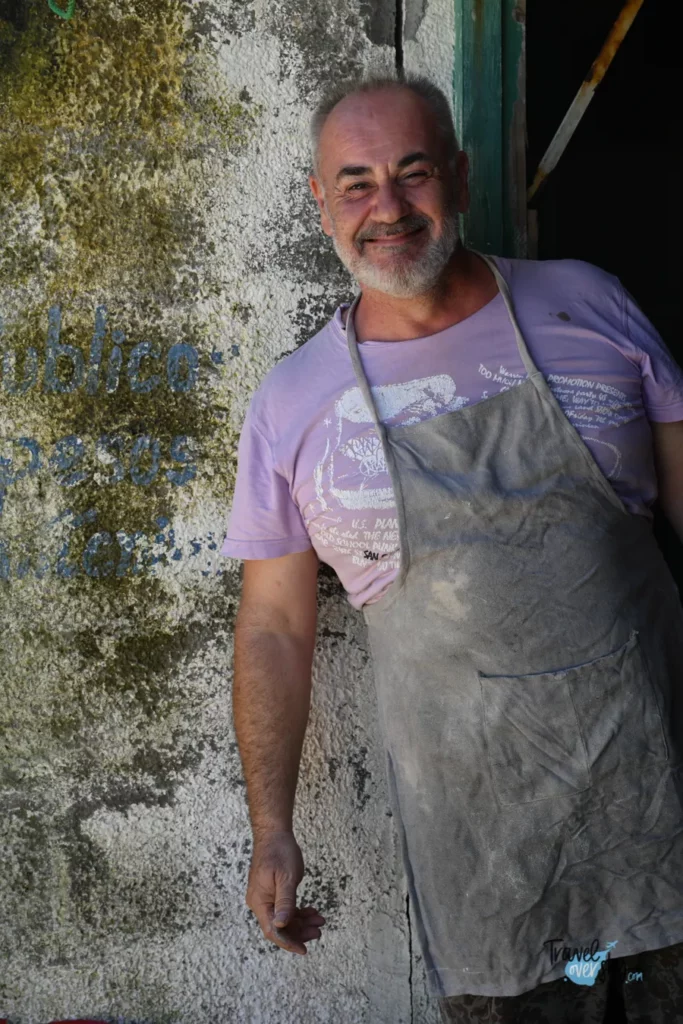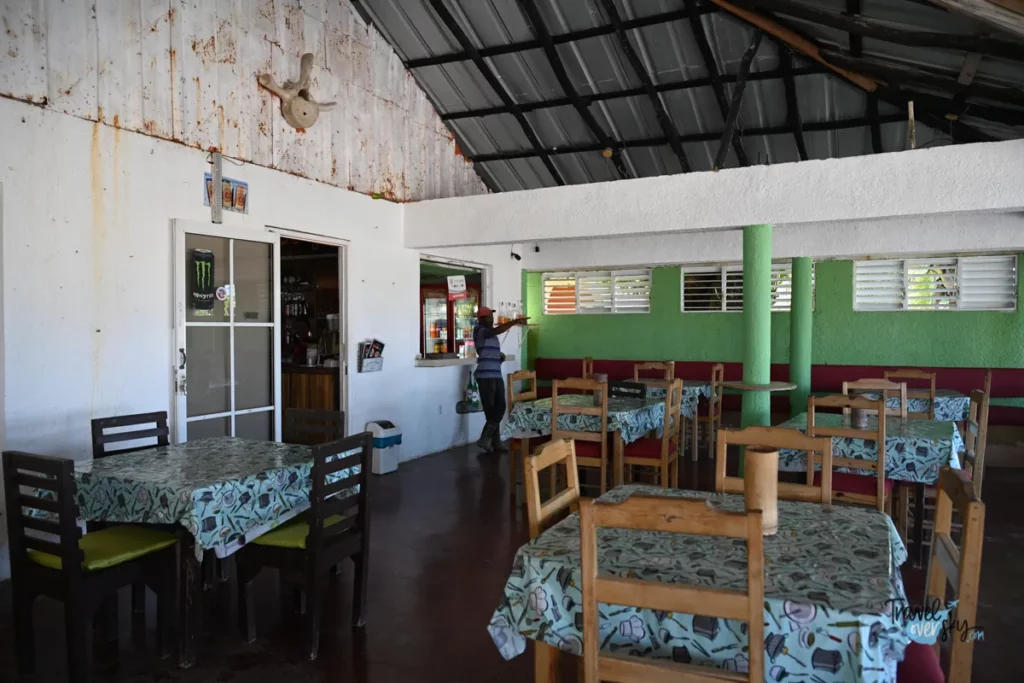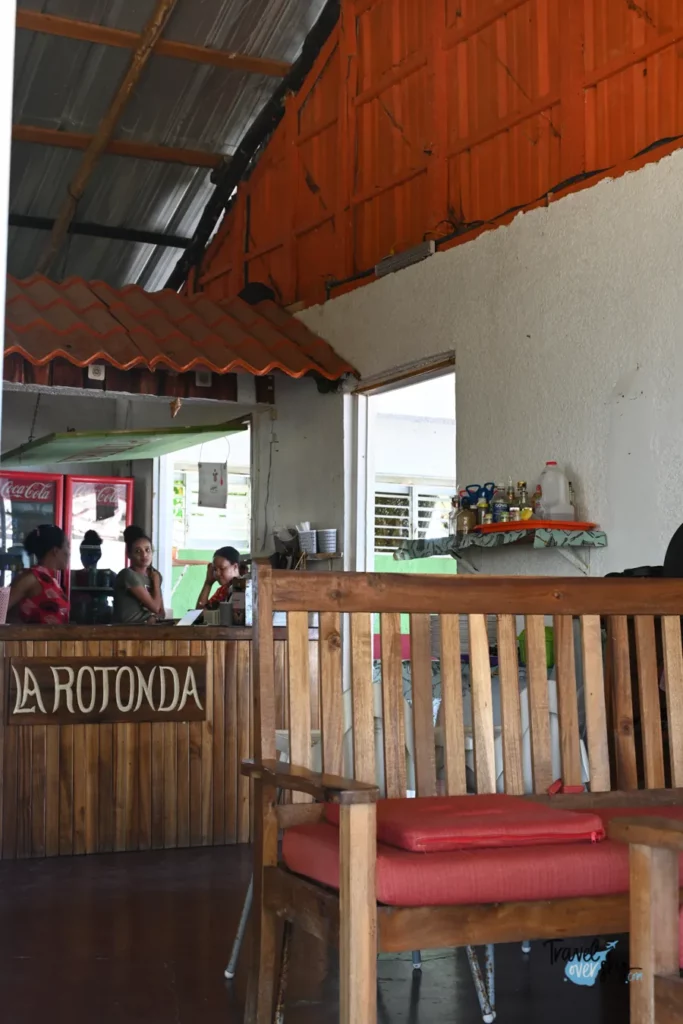 You could say that the atmosphere is family oriented – each time I visited I have seen lots of kids, who were waiting for their moms working there. The waitresses (excluding one) were very friendly, which is why there is no bad word to say about the quality of service.
🍩The Menu and Prices in La Rotonda
The prices are very similar to the Mi Familia ones, all the taxes are already included in the menu. The food is really delicious. My favorite items from the menu were grilled chicken breast, always seasoned with rosemary, and pizza. The latter had a really thin crust, and the tomato sauce tasted like fresh tomatoes – awesome!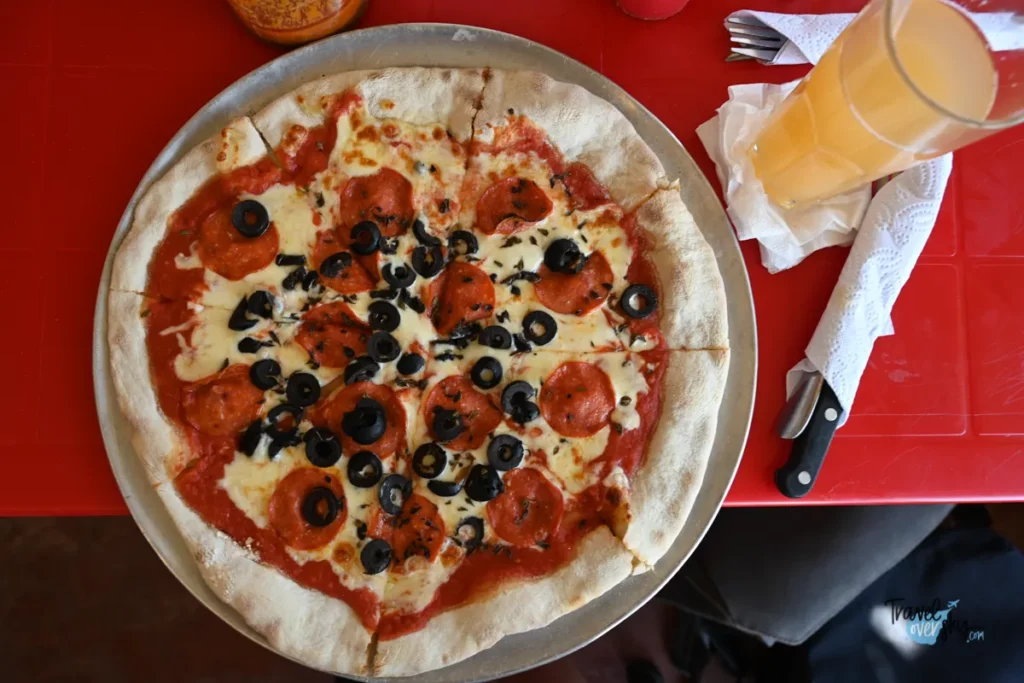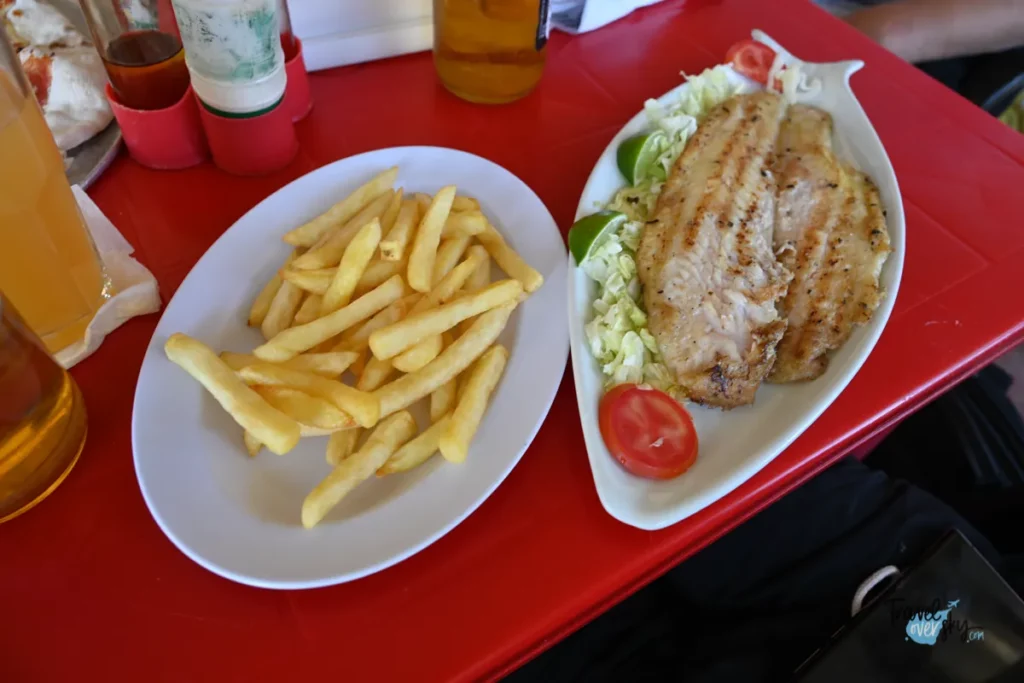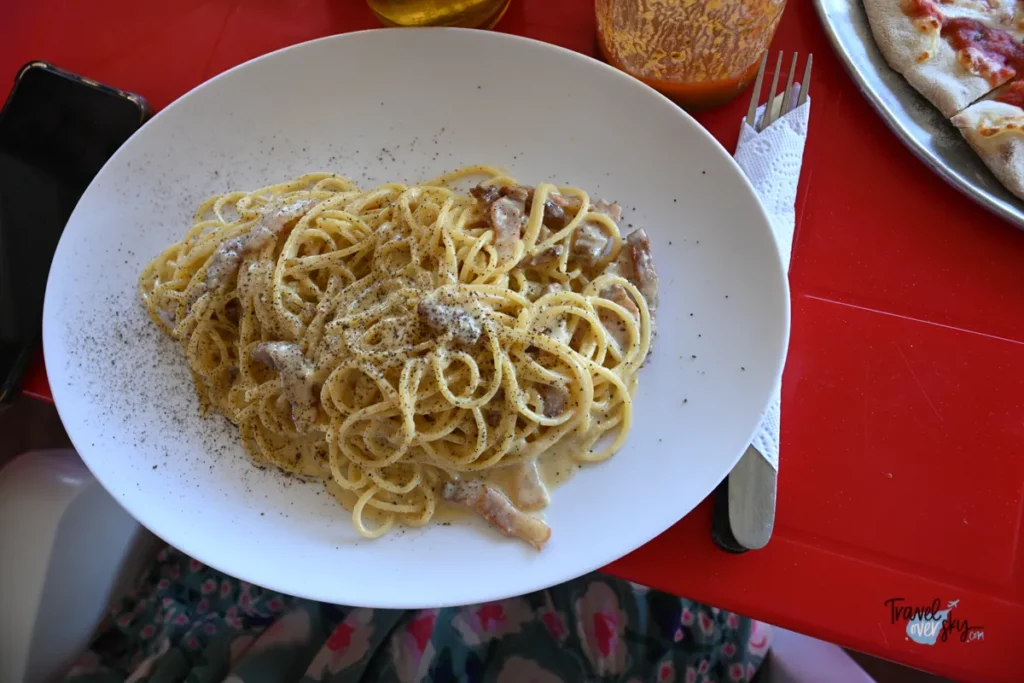 The price on the receipt for two full dishes, two big beers and two juices was around 1000RD$ (19 USD). You need to prepare some cash to have on you before visiting this restaurant, as the card payment is not accepted there.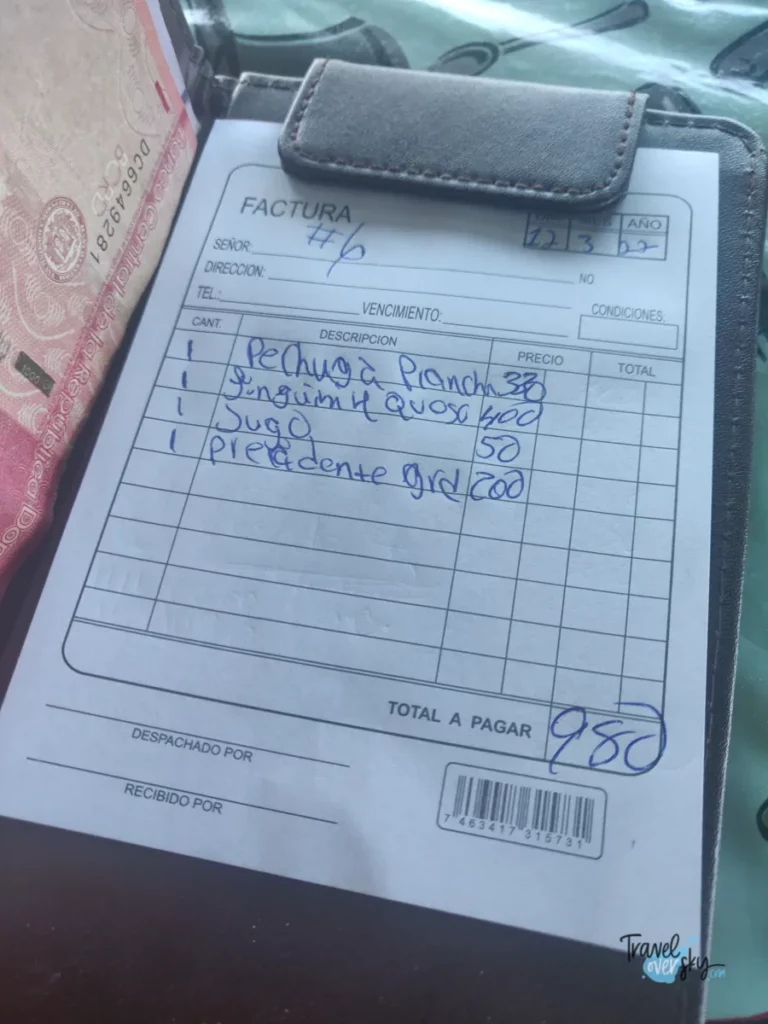 You do not need to worry about parking space, as there is plenty of it near La Rotonda. But be mindful of the dogs lounging there!
🍽️Entre Amigos
The Entre Amigos restaurant turned out to be quite large and taken care of.
I picked a table placed in a niche with a view on the fields. It was really pretty and the ceiling was decorated with seashell garlands. If you are looking for a place to spend a romantic dinner in, I think this would just be a place for you.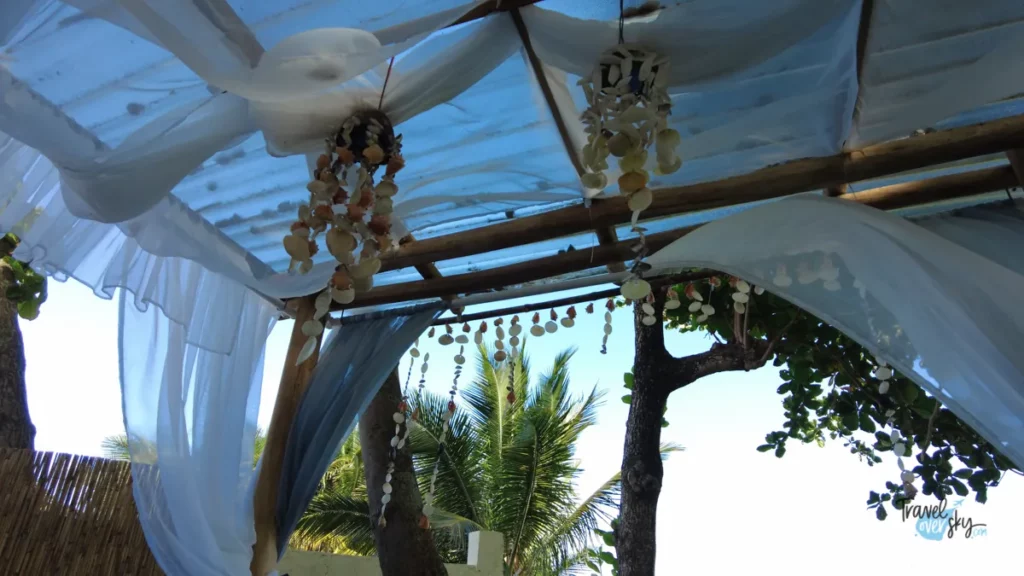 🍩The Menu and Prices in Entre Amigos
The items in the menu are mostly Dominicanian classics – pizzas, pasta, fish and meat. Unfortunately, half of it was unavailable and not marked as such, which made picking of a meal quite frustrating.
I ordered a tamarindian juice to drink, which tasted like sour althea syrup. I strongly recommend you try it if you have not already!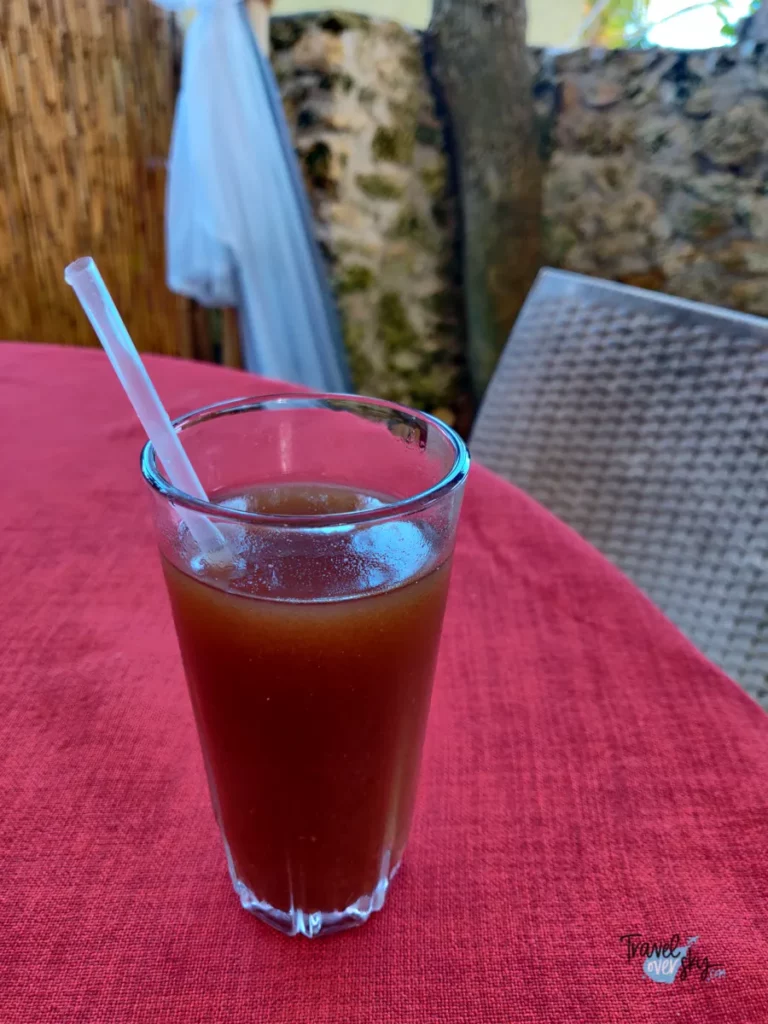 The waiting time for two pasta and minced meat dishes was extremely long. I received a few veka bread slices and bright salsa as an appetizer.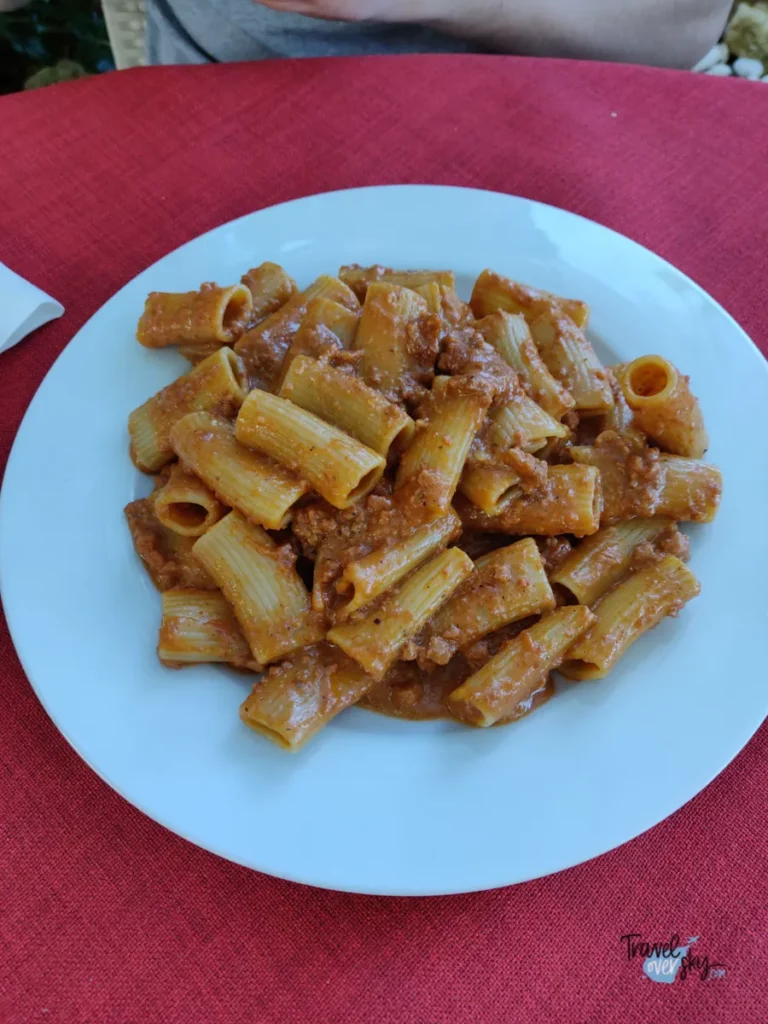 There is also a parking lot near the restaurant.
If you want to eat macaroni with meat while sitting at the nice table, you can pick this place. But if you prefer to eat something and not get angry while picking the meal and waiting for it, choose another restaurant.
🍽️Catalina Tropical Lodge – A Hotel Restaurant
The Catalina Tropical Lodge restaurant is placed near Mi Familia, which makes the view a similar one.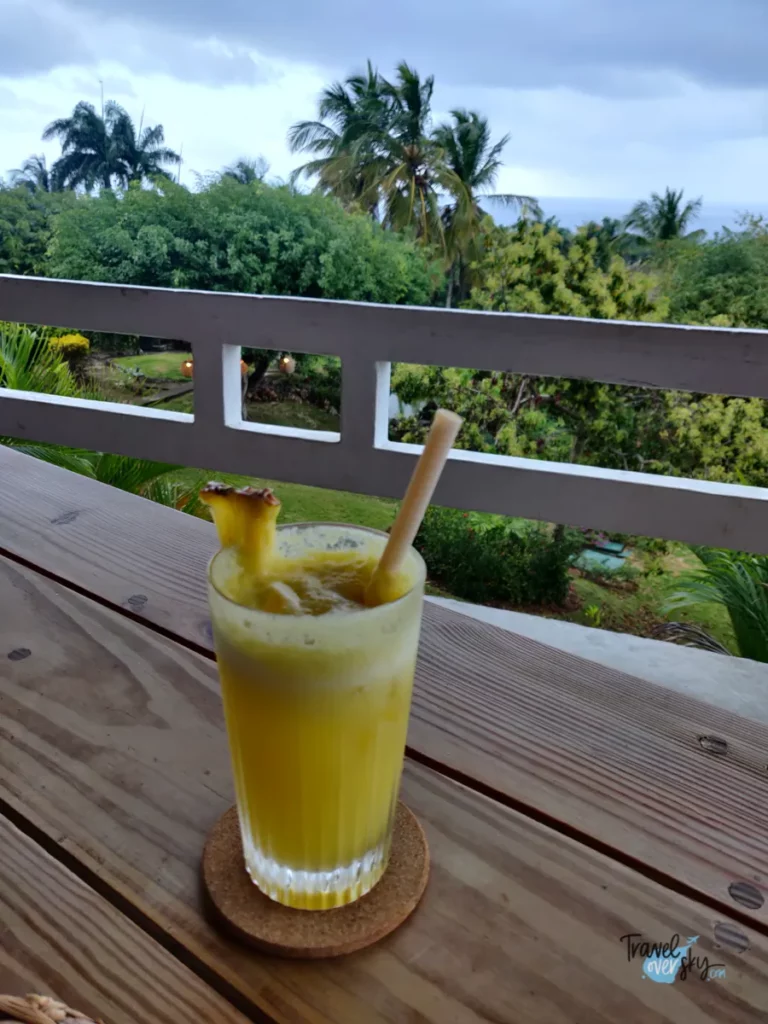 There is a huge, additional well-kept park and a pool for the hotel guests in Catalina. The restaurant itself is very elegant and guests can choose a table on the terrace or inside. If you are choosing the second one you might have a chance to see your meal being prepared, as there is an open kitchen there.
🍩The Menu and Prices in Catalina Tropical Lodge
The range of items in the menu is small, but you will also find vegetarian meals there. The prices are high, you can pay using a card starting from 2500RD$ and it is easy to build up that much. I was there twice and got to try a burger with an egg, bacon, avocado, beet and sweet potato chips, also a dorada fillet, a tuna tatar marinated in soy sauce and last but not least: a falafel sided with hummus, tahini salsa and a salad.
The burger was delicious; the extras were a perfect match and to this day I dream about the sweet potato chips. The hummus falafel was tasty, but that would be about it. I would certainly order the burger again, but not the falafel – even considering that I like oriental cuisine. The fish was quite delectable, but it lacked a certain breaking of a taste. The sides to the meals were good on a first bite, but with each and next one they started to taste insipid and heavy.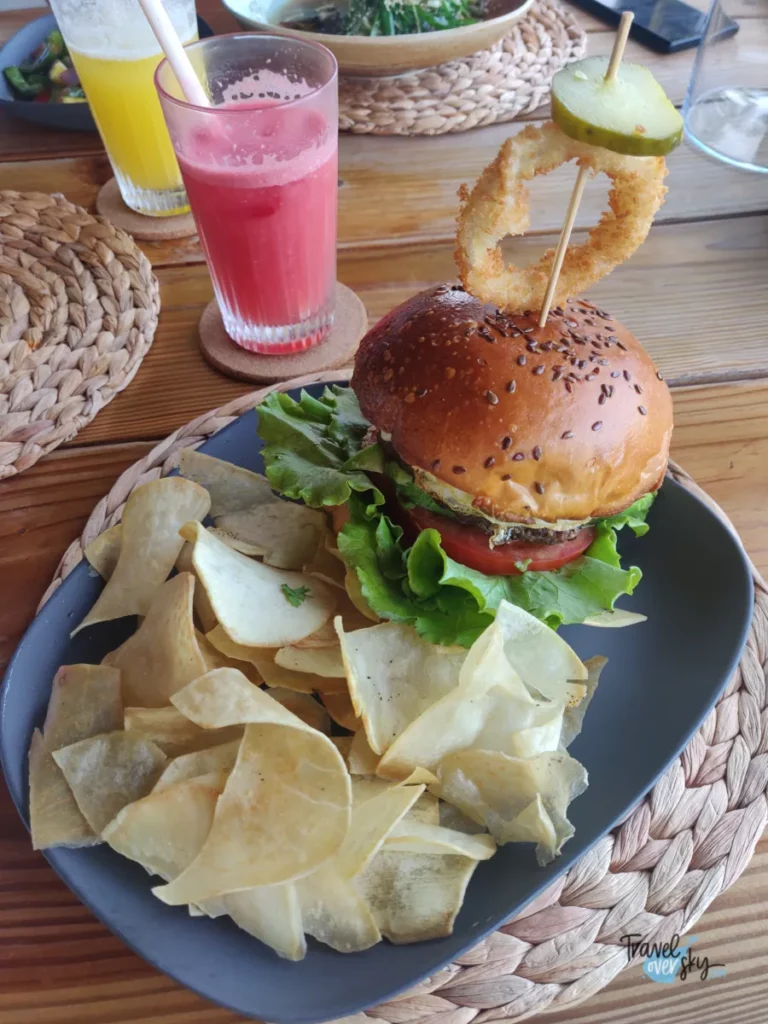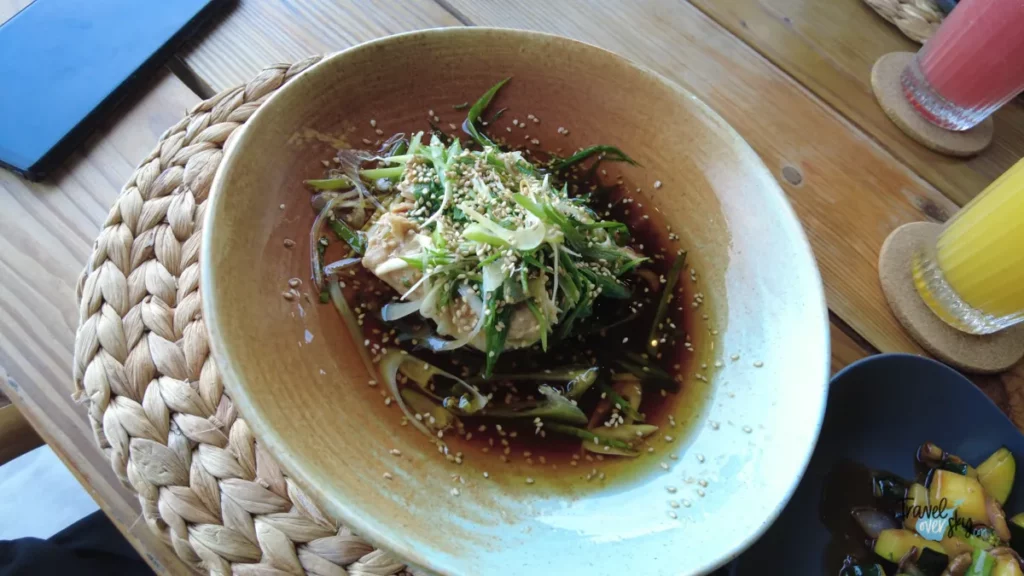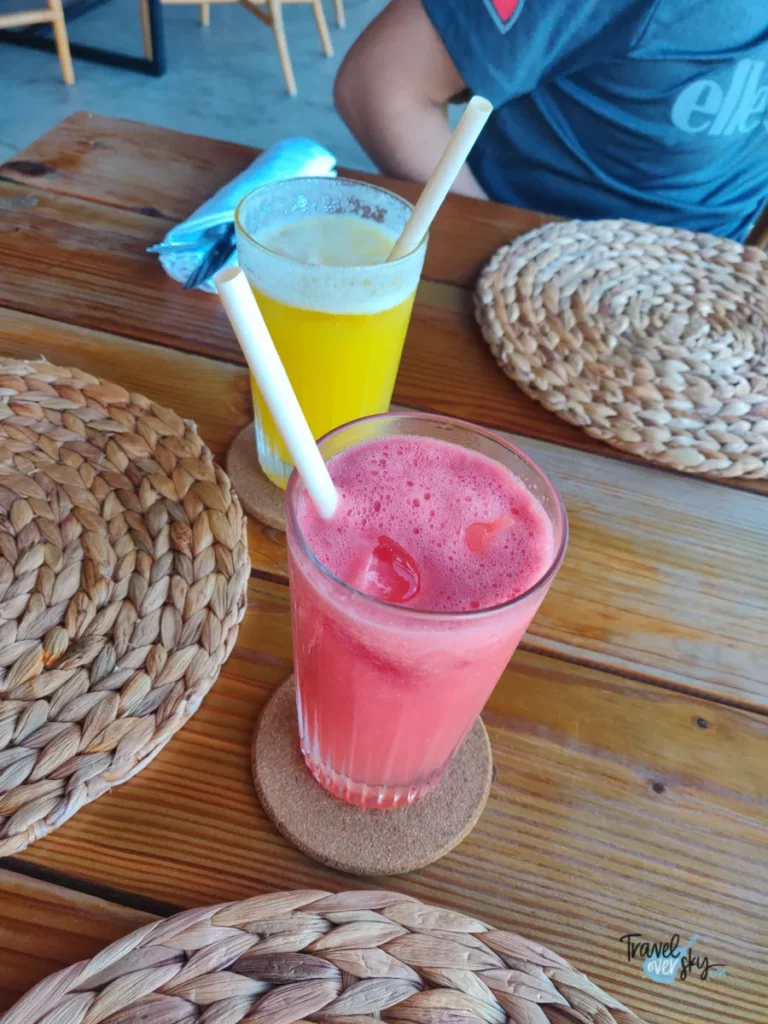 The pineapple juice that I try at literally each restaurant, was (unfortunately) sweetened. It is a pity, because I could feel that it was a true, ripe pineapple. I also tried a drink mixed with watermelon and ginger beer. It was alright, however the ginger beer was not very palpable.
Obviously the restaurant has a parking spot for its guests.
This restaurant certainly serves on a higher level than the aforementioned ones, which is why I strongly recommend going there and trying more European meals.
You already got to know the restaurants of Cabrera picked by me, which is why now is the time for a coffee/dessert part. You will find a lot of places offering a dessert on the city map.
🍽️Kachy Cafe Bistro
The Kachy Cafe Bistro is located near Parque de Cabrera, meaning the city center itself.
🍩The Menu and Prices in Kachy Cafe Bistro
The menu is broad – you will find there breakfasts, lunches, drinks and desserts. The waiting time depends on many factors. The coffee and a small dessert should be brought fairly fast. But when I ordered the batido I had to wait 20 minutes for it, which is quite long. The prices in the cafe are accessible, for two coffees and one flan I paid around 250RD$ (4,6 USD). You can pay using either cash or credit.
The coffee was quite good. You can also order a strawberry, chocolate or vanilla flan there, which is being prepared on the spot. It is not very big, which will not cause you to oversweeten yourself, but on the other hand makes it a perfect companion to a coffee, as it is quite appetizing.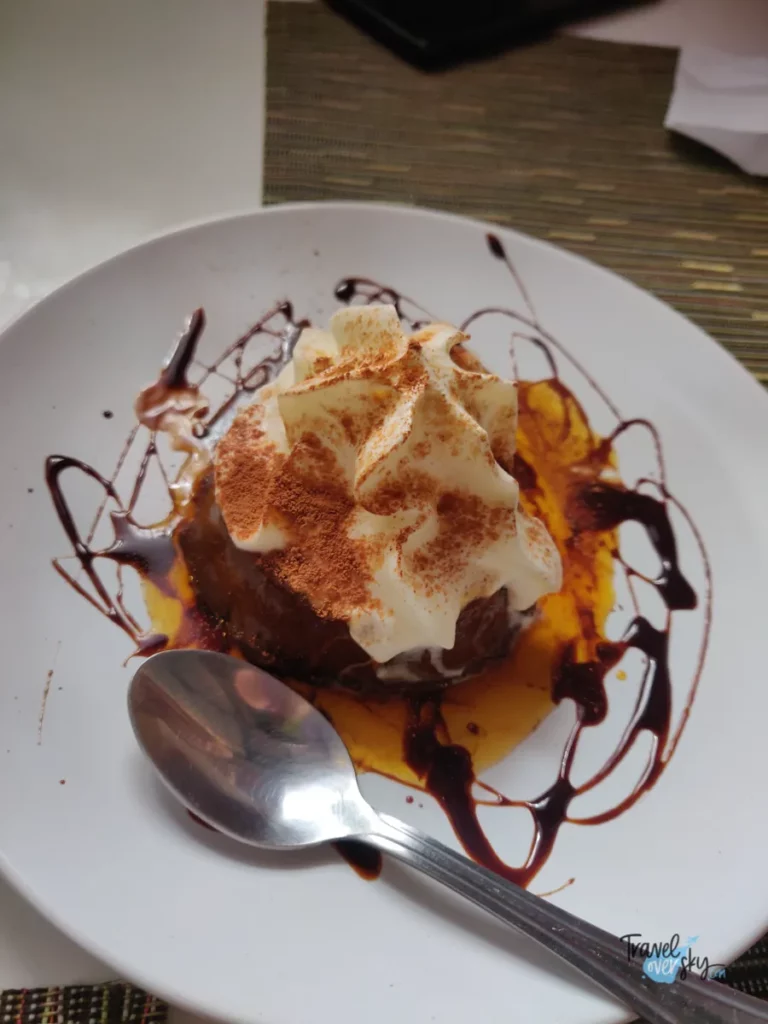 🍽️The Cappuccino & Vivero Flor Cafe
If I had to describe this place in two words it would be nice and expensive. The cafe is located at the park, which is also a place where you can buy some plants.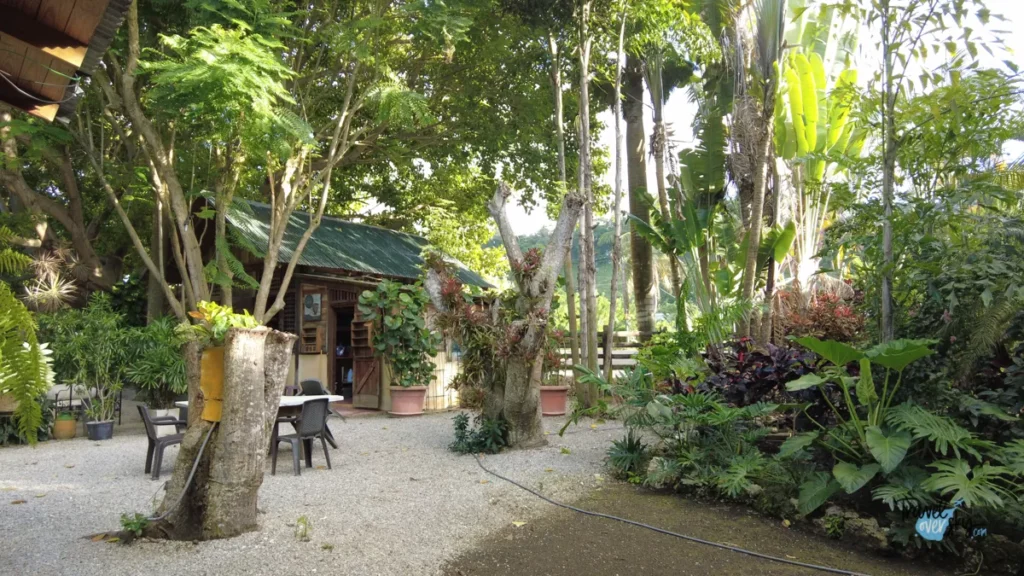 🍩The Menu and Prices in Cappuccino & Vivero Flor Cafe
In contrast to Kachy Café Bistro, which is located at the city center, the Cappuccino & Vivero Flor Cafe is very expensive. I think you are paying to enjoy the view here. Unfortunately, all I could order during my visit was coffee – the waitress announced that there was nothing to eat currently, not even desserts.w stosunku do Kachy Café Bistro, które znajduje się w samym sercu Cabrery. Tutaj chyba płaci się za widoki. Niestety, podczas mojej wizyty mogłam jedynie zamówić kawę, kelnerka oznajmiła, że nie ma nic do jedzenia, nawet deserów.
Cappuccino that I ordered was not the best one I ever had, I would not get it for the second time. While drinking it, a lady from the staff came to inform me that the place will be closing soon and that I should hurry up. I was a little surprised, because there was still an hour until closure, but I did as I was told, paid up and had to leave. To this day I do not know if the lady wanted to close prematurely or if I simply was not there at the right time.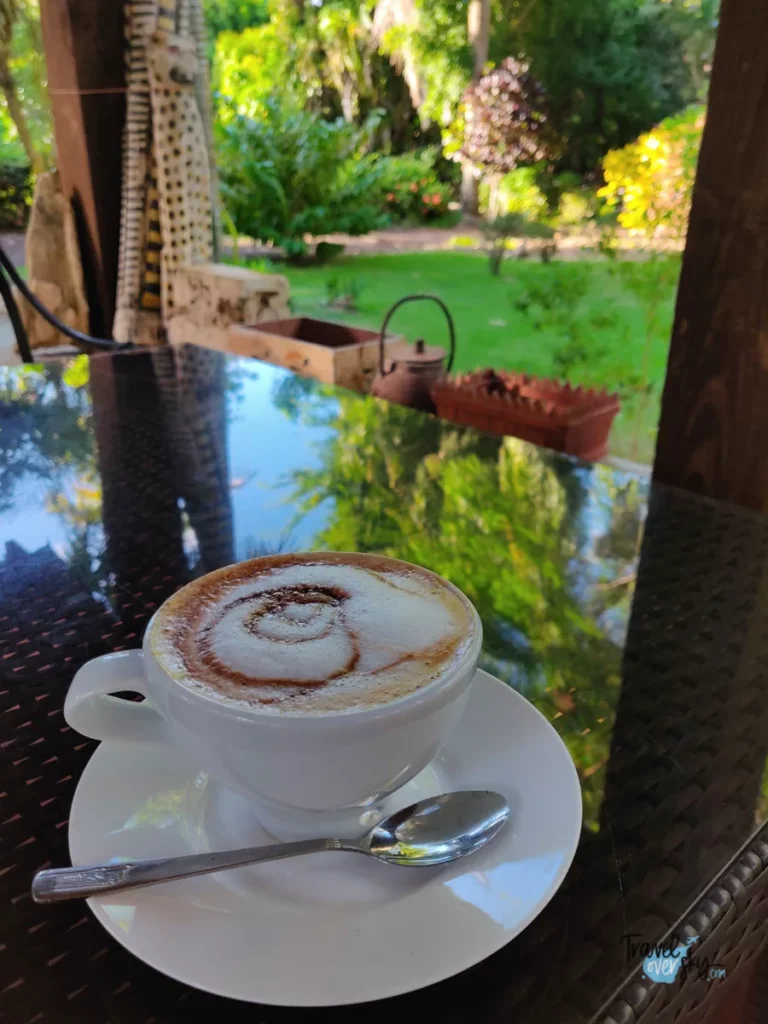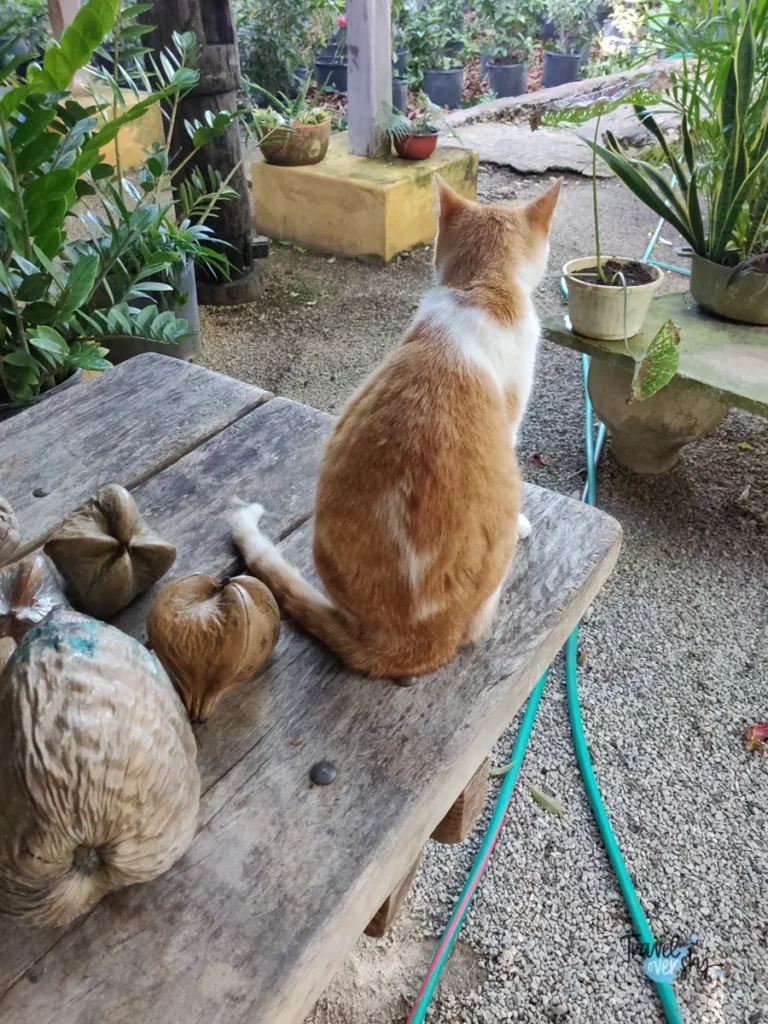 🍽️The Local Colmado – A Different View On Cabrera Restaurants
Last but not least, here are a few words about a visit to colmado. I went there for a beer and to sit for a while in a local atmosphere.
Colmado was very well supplied, you could find most of the groceries usually found in a supermarket. The prices were a little bit higher than in markets – Presidente Grande was 150RD$ (2,7 USD) and a pack of Pringles cost the same.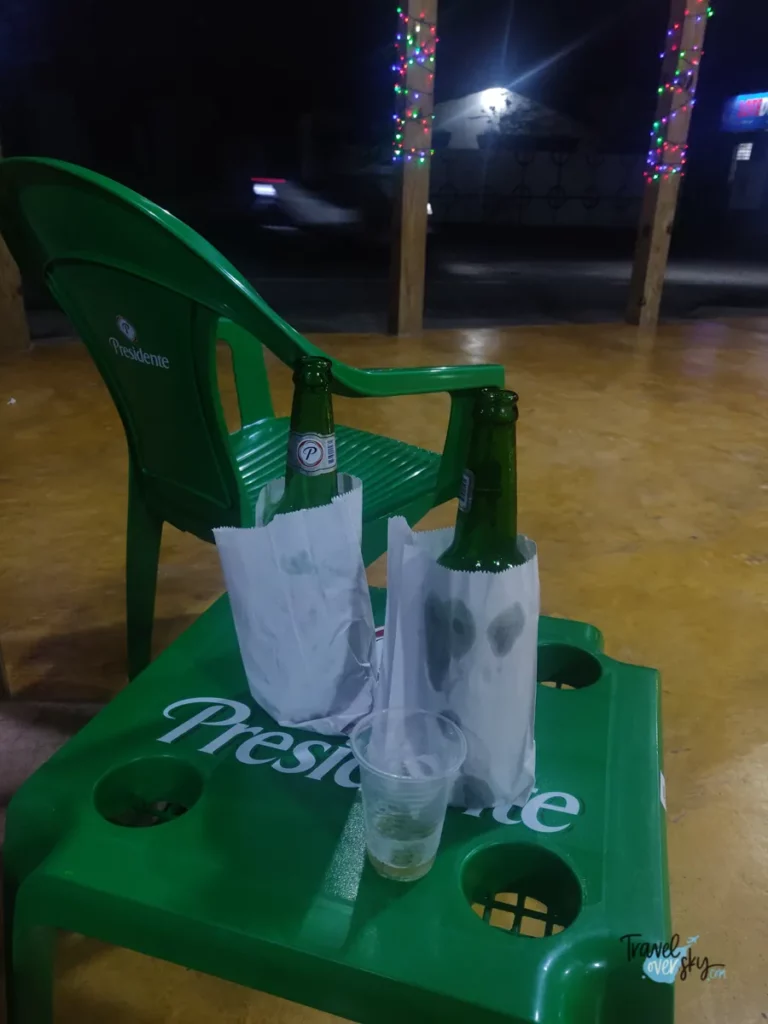 There is a place there where you can sit and spend some time. It may be difficult to find an available chair during weekends, as many people visit then. I was also surprised to find a toilet there!
***
I hope that after reading this post you will know which Cabrera restaurants are a must visit. Be sure to let me know if you have ever visited a local colmado and what was the atmosphere there! In the meantime feel free to visit our Instagram page!
---
I love sharing my travels, experiences, thoughts and self-tested advices. A travel blog is also a bit of work that I do drinking coffee.
If you want to buy me a coffee, I'd be very pleased!
Virgin Catalina Island. Do you want to know how to get to Catalina Island? What can you do on Catalina...
Read More