Cabrera as seen by TravelOverSky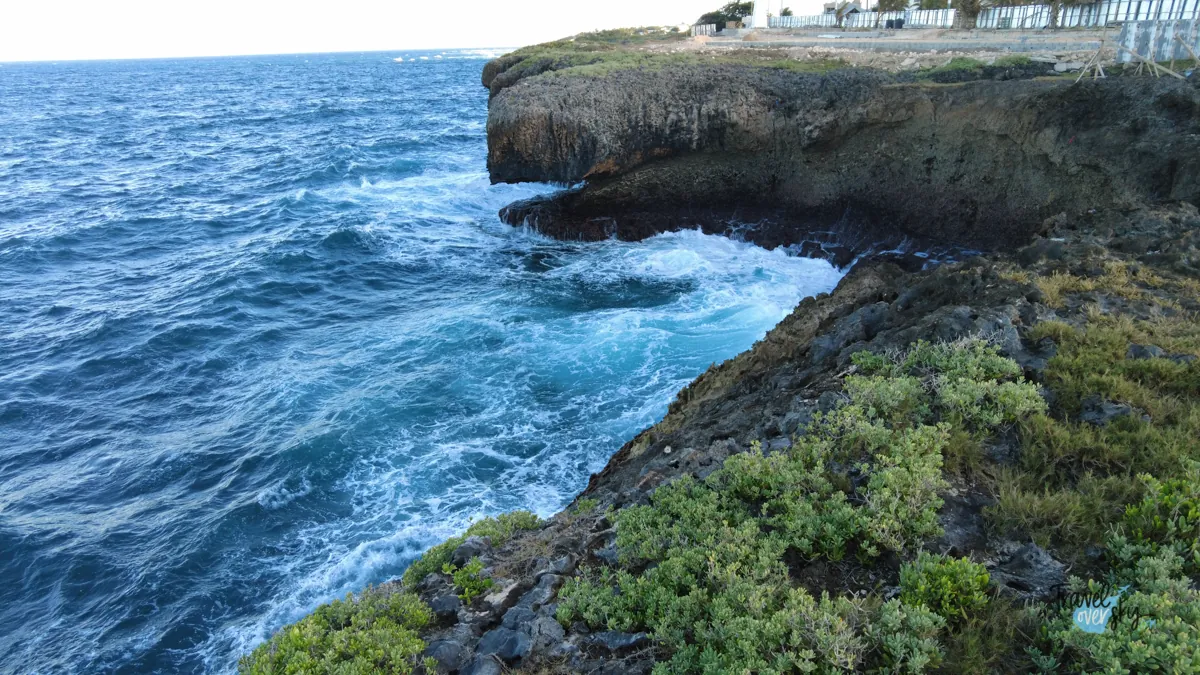 Another month means changing places and discovering something fresh. What can you do in Cabrera and what attractions await tourists there? This and many other interesting places in Maria Trinidad Sánchez province will be covered in the Cabrera post by TravelOverSky.com.
Which places are worth visiting in Cabrera?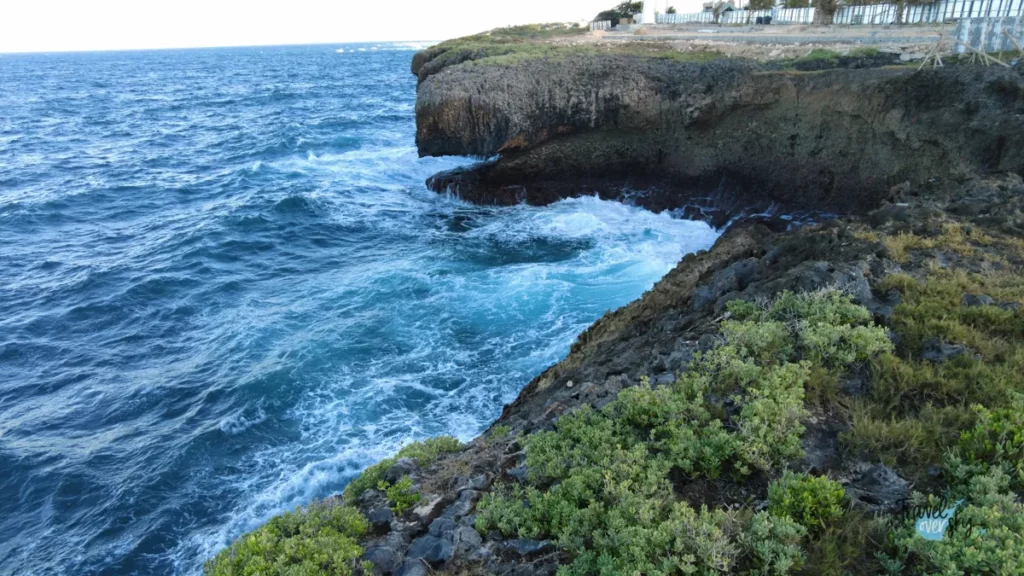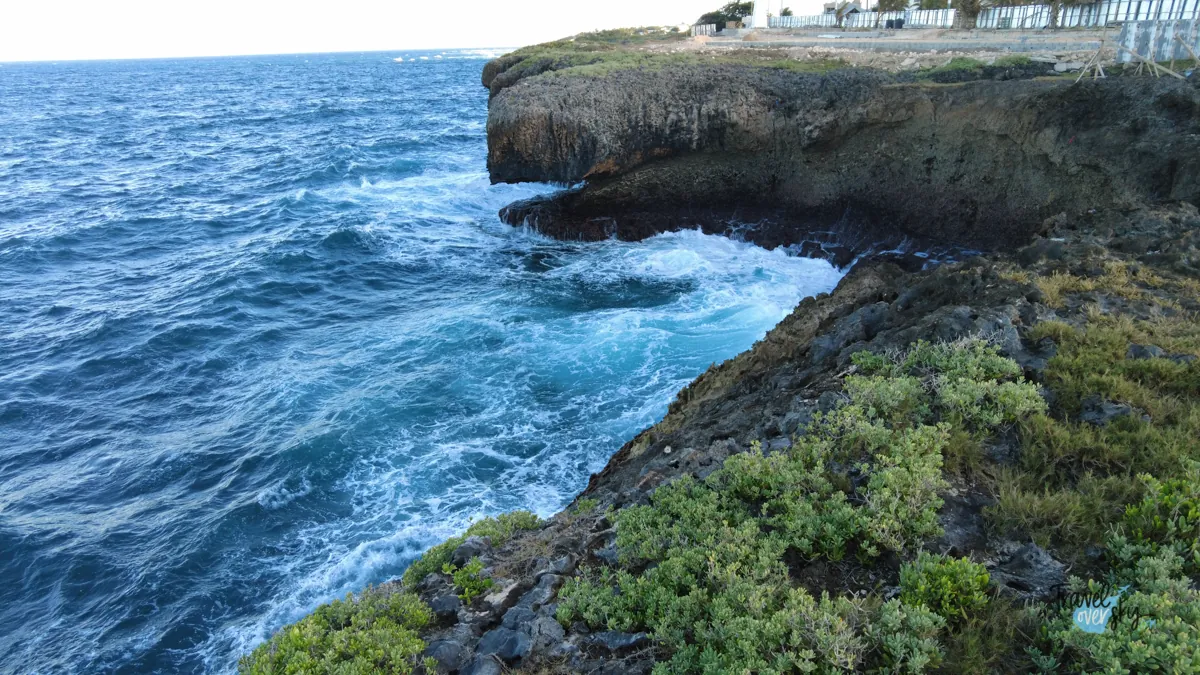 If you have not read the post about Las Terrenas I encourage you to do so, because this town has many to offer. In the meantime buckle your seatbelts, because I am taking you for a trip to Cabrera!
The route from Las Terrenas to Cabrera is around 80 kilometers. You need to pass one highway gate on the way there. The cost for an individual car is 400RD$ (7,5 USD).
🚨The fines in Dominicana
Unfortunately, at the beginning of my trip, just after leaving Las Terrenas, I encountered a road control patrol. The policeman stated that I was speeding over the allowed 80km/h. As I noticed, two of the policemen were quite busy – when I was being checked by the first one, the other had halted a couple on a scooter.
I was informed that I either pay a 2000RD$ fine as I was standing there or would be directed to a Santo Domingo court. The court option seemed suspicious, because all tickets in Dominicana can be paid in Banco de Reservas (a government bank). The policeman insisted on paying him, which I did not agree to. What is important to mention here is that during the control I only presented him with the polish driving license, international driving license and registration. After a consultation with the second officer, who halted another person in the meantime, he would again ask me to pay him as we spoke. I confirmed that I would go to Santo Domingo. Then my papers were returned and I was free to go. A crucial fact here is that I DID NOT receive any ticket confirmation. Despite the control, it all happened in a nice atmosphere, and the policeman was kind.
Important
If you are being halted and fined you should receive a paper ticket for the offense. The ticket price list can be checked at the DIGESTETT site, which is a highway police. Here is the price list. If the fine seems too much, it most probably is a la mordida, meaning a bribe, which is still popular here. It is mostly because of low police earnings. Each ticket should be possible to pay at the Banco de Reservas! You can also check here if you have anything pending to pay.
TravelOverSky.com advises:

There are many speed limitation signs in Dominicana, especially near the more crowded, touristic roads. You should not have any problems reading the speed limit. What is important here is that you can also encounter signs informing about controls – my experience shows that if there is such a sign, there will also be a control.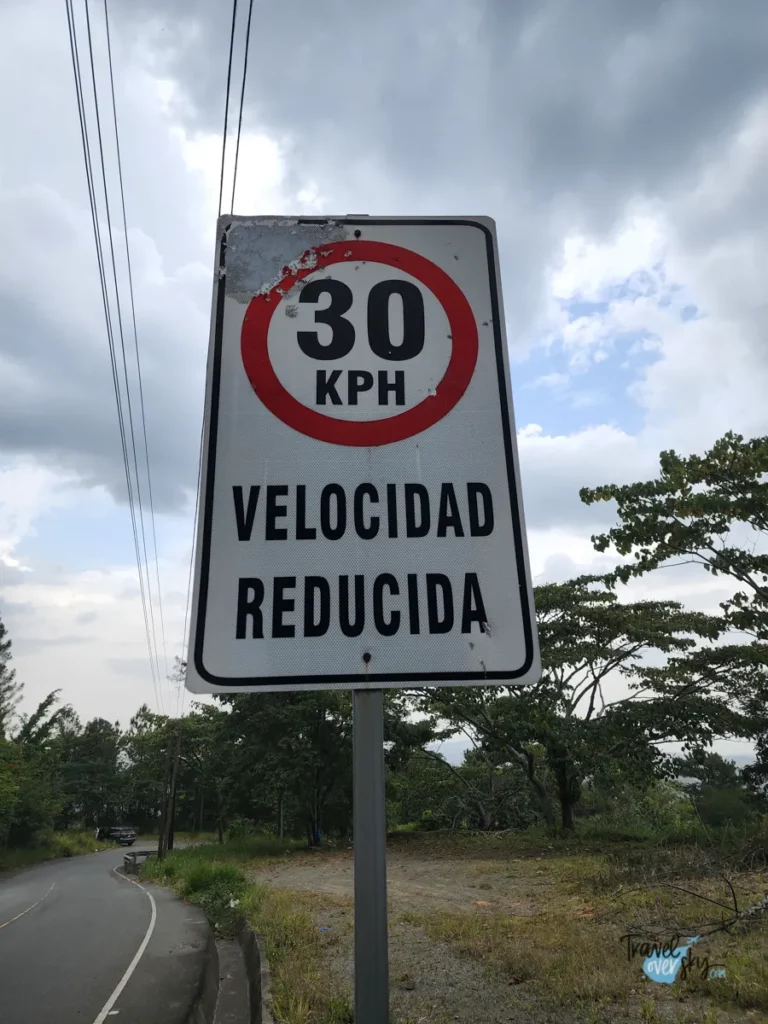 The police are also equipped with speed guns. If anyone passes the speed limit and meets the police, he will be 90% sure halted.
The rest of the trip went without any surprises. The main roads leads through many attractive places, near the shore of Nagua city for example. There are many places to stop on the route to take pictures and have some rest.
🏢The history and demography
The city is located in María Trinidad Sánchez province and was founded as Cabrera in 1891.
At the beginning the city was called Tres Amarras. The first citizens came there in the XIXth century. The city was named after general Jose Cabrera, who fought for independence and the Dominicana reconstruction. In 2012 Cabrera had over 24 thousand citizens.
The residents are mainly occupied with cattle, fishing, agriculture and tourism.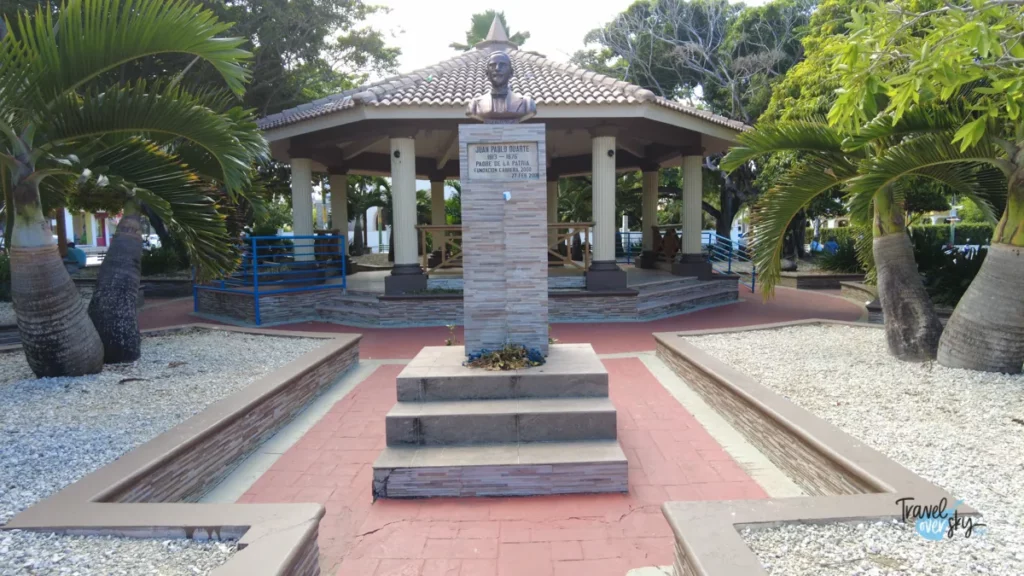 💃The attractions
Cabrera is a calm city. The free time can be spent on visiting the local beaches, El Saltadero waterfall, small lakes hidden between the caves or having a trip to a nearby Río San Juan.
I managed to visit a few attractions during my stay there, which will be described below.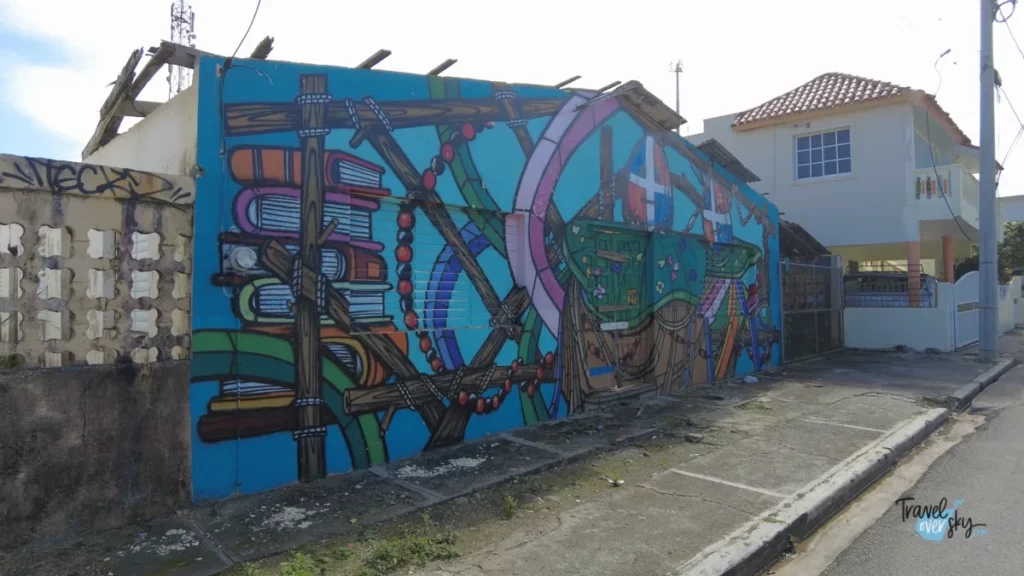 🏝️Dudú Lagoon
The park itself is quite big and well-kept. There is an Indian Taíno cave there, where you can walk and discover the remains of their art. The main attractions are three turquoise water lakes. They are all connected, you can swim under water from one to another. The biggest depth is as huge as 32 meters.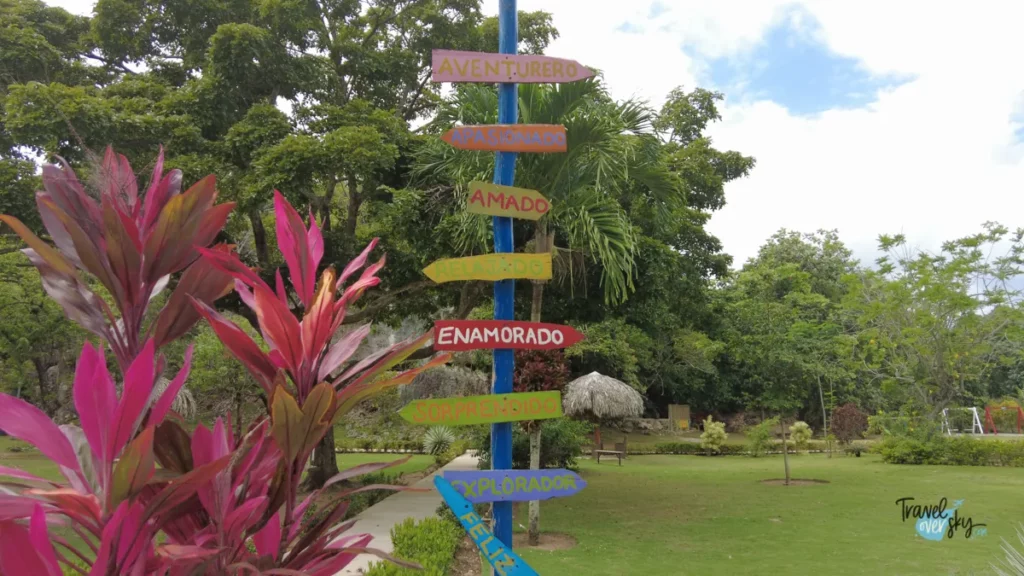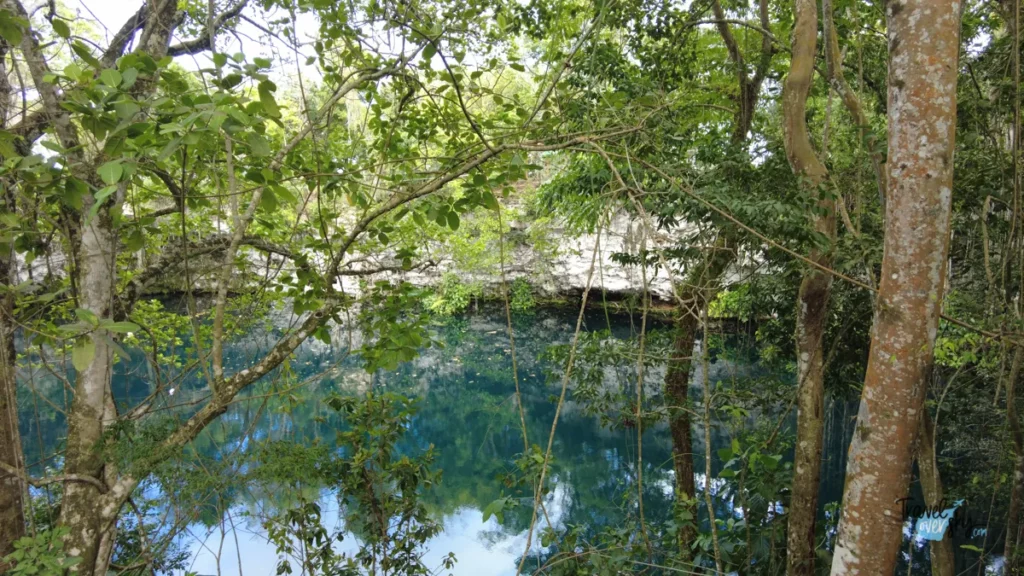 🚗 How to get to Dudú Lagoon?
Dudú Lagoon is a very short distance from Cabrera.
💸How much is the ticket to Dudú Lagoon?
The ticket is around 200RD$ (4 USD), lake jumping not included (50RD$ a jump) and zip lines not included as well. You will receive a band ticket at the entrance. There is also quite a big parking lot near the entrance, which is included in the ticket price.
If you feel like resting and eating after a stroll there is a restaurant onsite.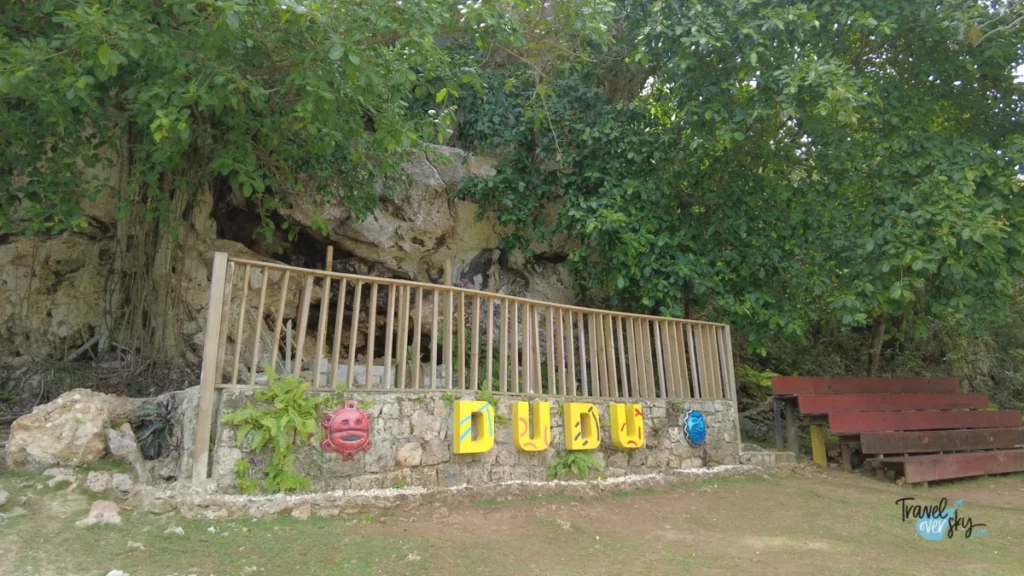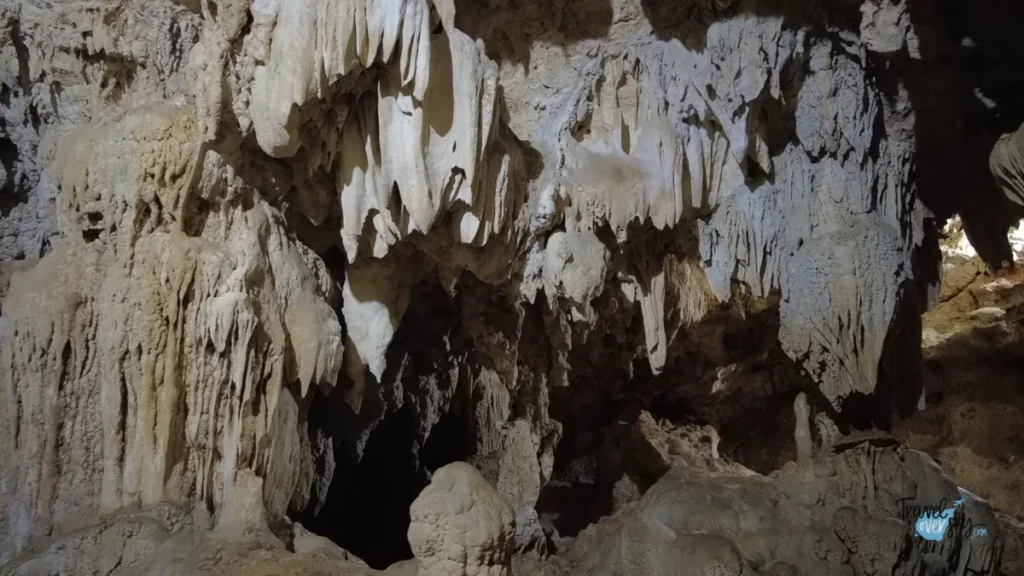 🏝️Lago Azul
Lago Azul is a small tourist attraction located near Lago Dudú.
Lago Azul is surrounded by rocky formations. The place itself is very pretty, but if you go there after visiting Dudú Lagoon, it may not make the same impression on you. This is why I recommend first visiting Lago Azul, and then Lago Dudú.
🚗 How to get to Lago Azul?
The plate informing about the turn to Lago Azul is located near the Cabrera – Nagua route, about 1 kilometer from Dudú Lagoon.
💸How much is the fee to visit Dudú Lagoon?
The fee costs 100RD$ (2 USD), the ticket band included. You also do not need to pay additionally for the parking place here.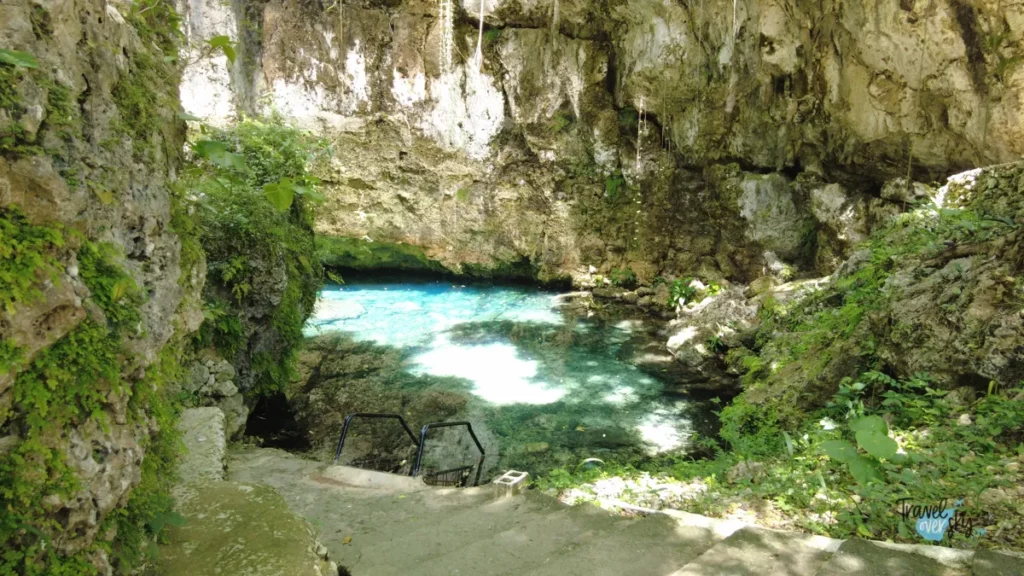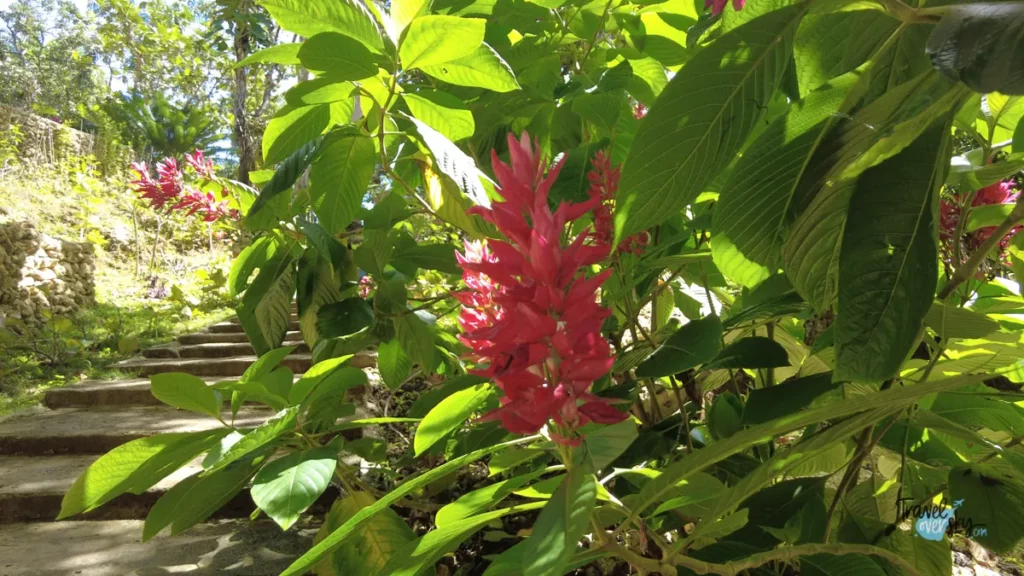 🏝️La Virgen de La Pierda
The La Virgen de La Piedra Sanctuary, meaning The Stone Virgin is a place where in 1918 Virgin Mary was supposed to reveal herself. Currently, where the revelation allegedly took place, there is a monument of her. In the sanctuary there are regular masses and souvenirs are also available there.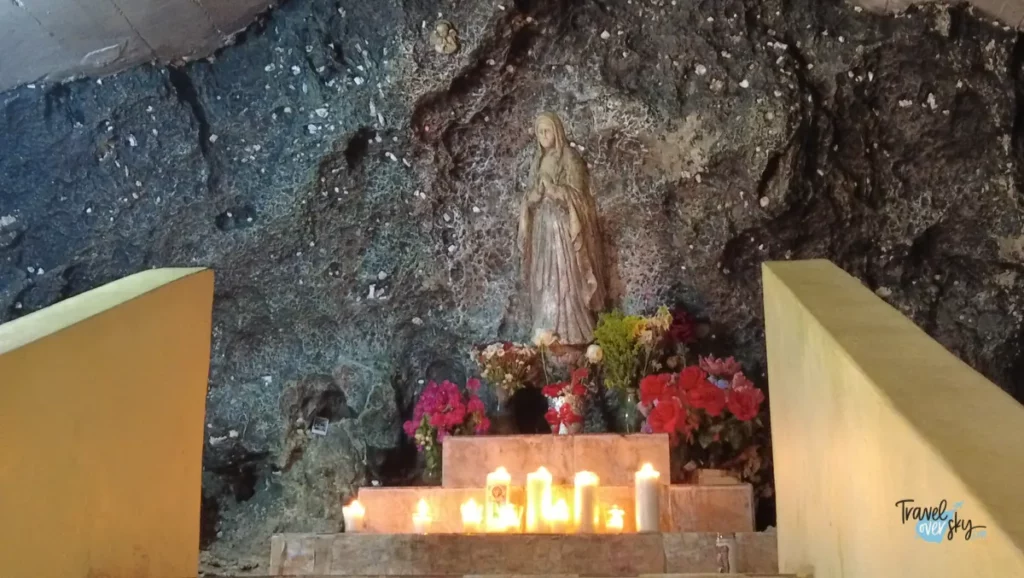 🚗 How to get to La Virgen de La Piedra?
You can visit it on the route to Lago Dudu and Lago Azul.
💸How much is the fee to La Virgen de La Piedra?
The entrance to the sanctuary is free, but you can always leave a donation if you want to.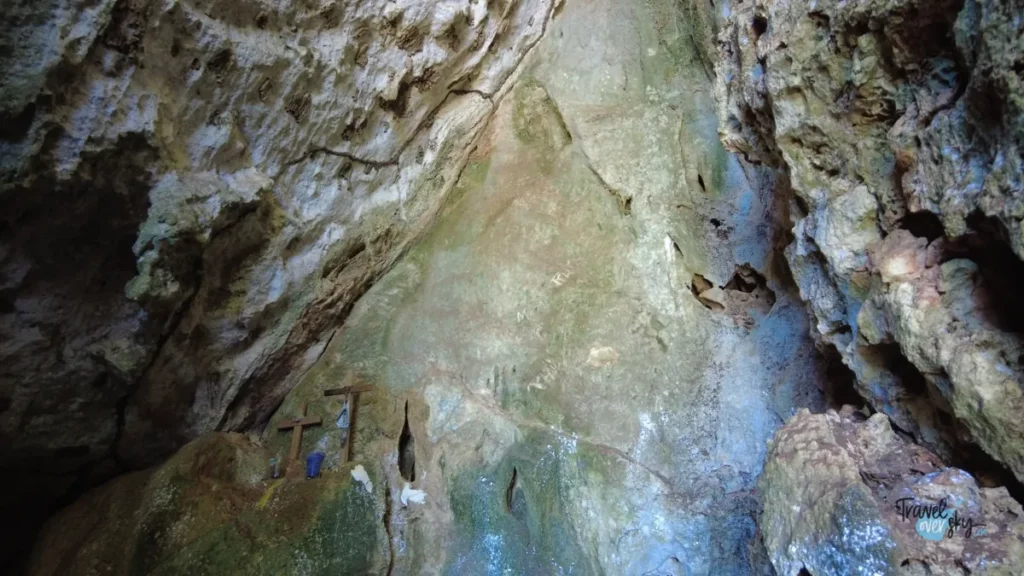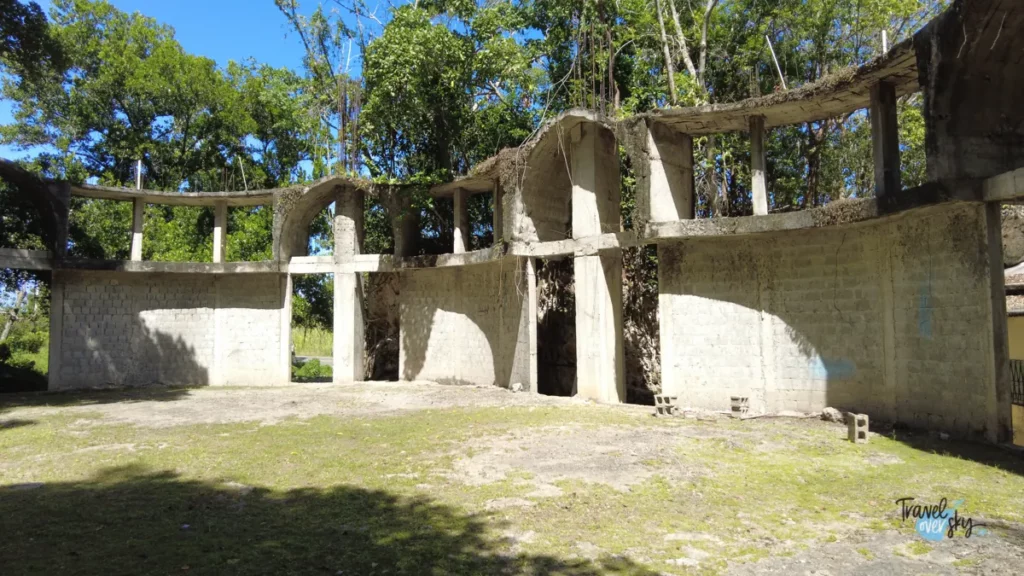 🏝️The El Saltadero Waterfall
There were many people who were spending their free time there during my visit. You can go to the water near the waterfall and train climbing in this place. The location is very beautiful and it is certainly worth planning some time to go there.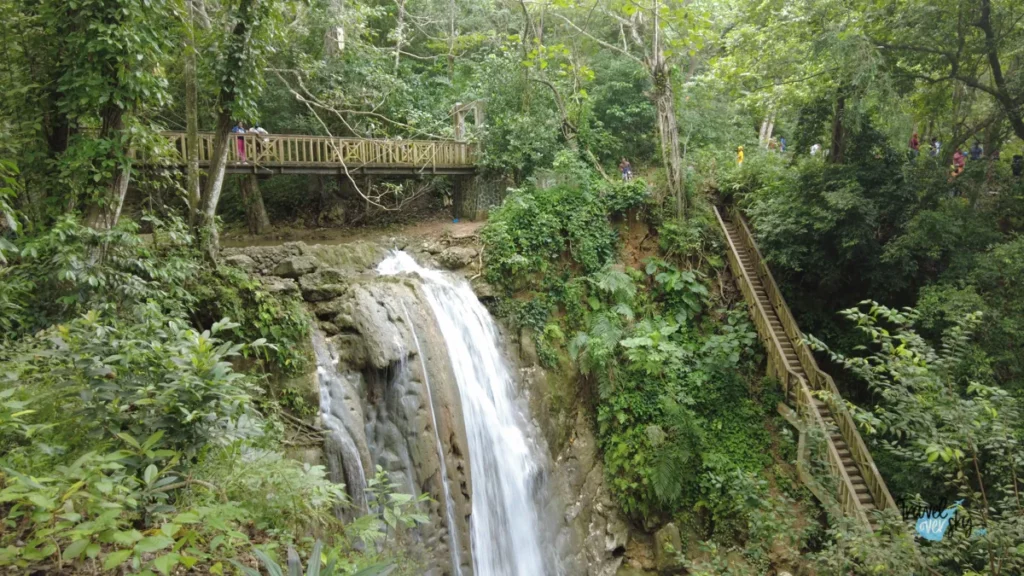 🚗 How to get to the El Saltadero Waterfall?
There are two separate routes leading there, one of which is almost entirely made of asphalt and in a fairly good shape. I recommend choosing this one if you are not driving a 4×4 car. If you want to pick it, you need to turn to Calle hacia El Saltadero. Google will advise you to omit a small fragment of the route (or walk it) in one of the segments of the road, but there is nothing preventing you from driving there. It is a 5 minute drive from the city center. You can leave the car near the waterfall.
➡️ The El Saltadero Waterfall – practical information:
When I got there a boy appeared out of nowhere, who said that he would guard my car. I took a few pictures and I got back after some time. The boy was still there and he was expecting payment for 'protecting the car'. I could not really say no and not pay. What is even funnier is that when he received his money he disappeared to spend his time with other people. As I mentioned in the Punta Cana post, many people are trying to make additional earnings like that. If you want to dig deeper into the subject, go visit the Punta Cana post.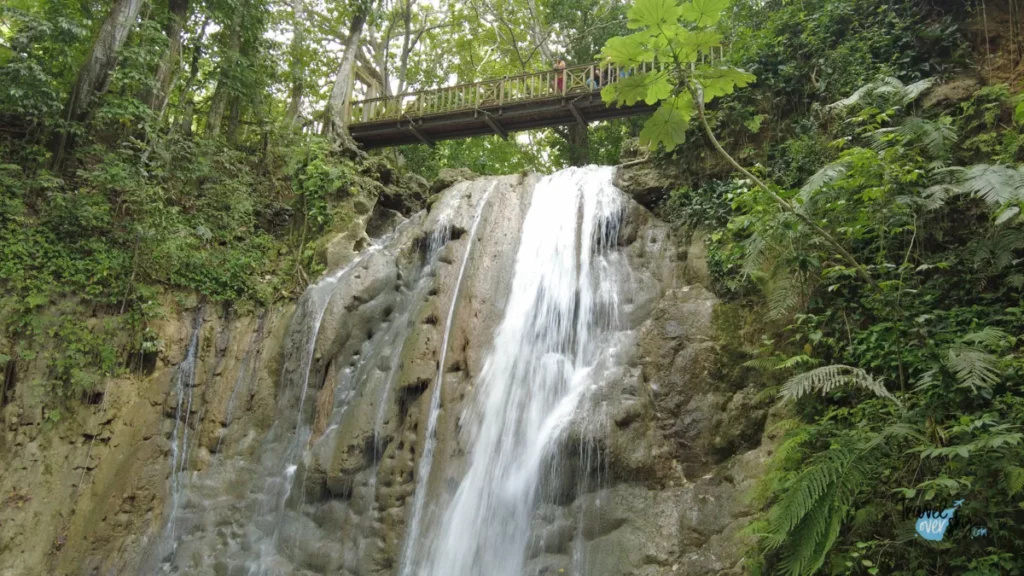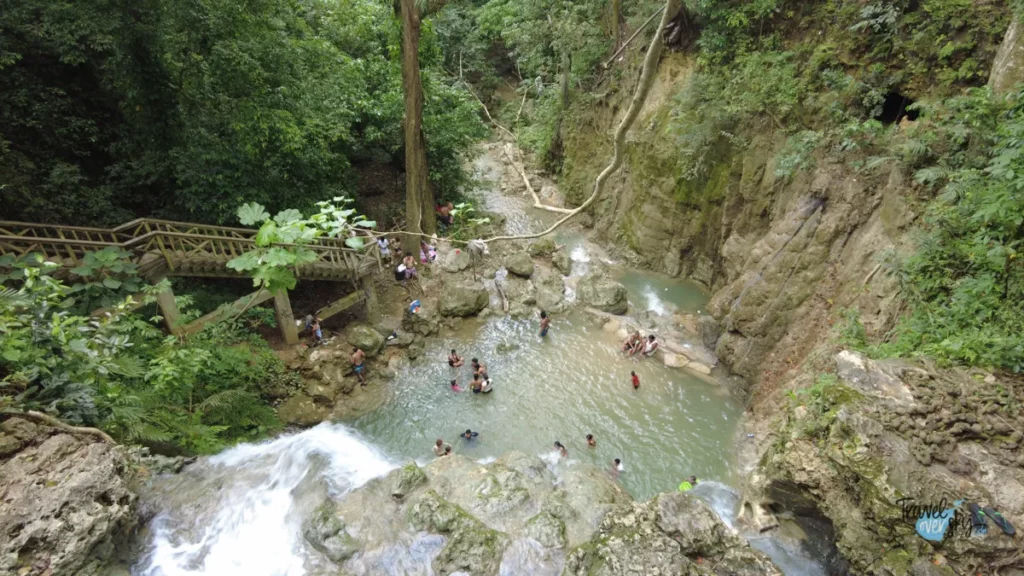 🏝️The Cabrera Beaches
Besides a few setted and prepared beaches, Cabrera mostly has cliffs preventing from getting into water. Another challenge in getting to the beaches are fences and private areas alongside the shoreline. Despite all of this, I managed to visit a few beautiful places, that I will describe in more detail in Cabrera beaches post. Meanwhile, enjoy some of the pictures for encouragement!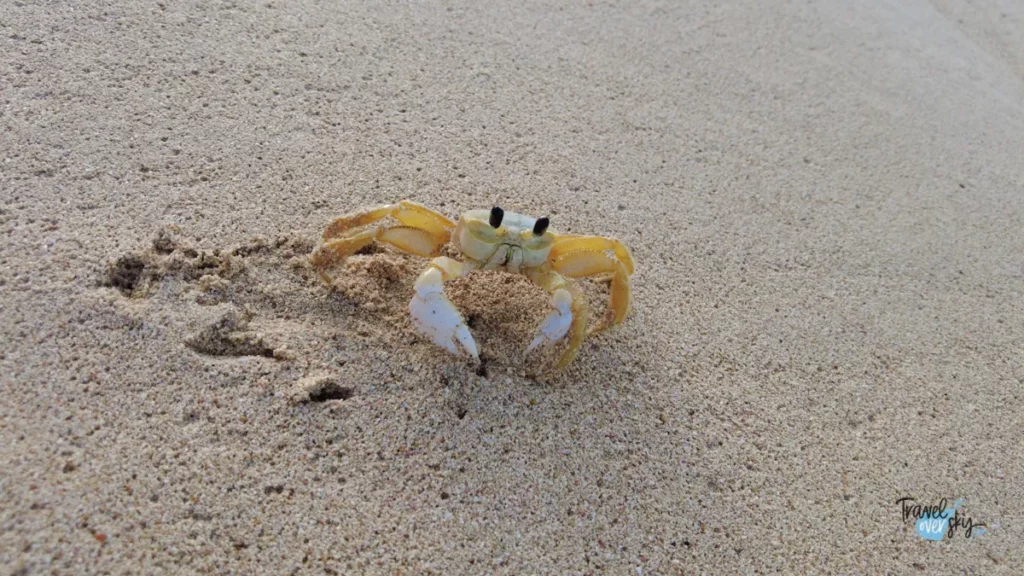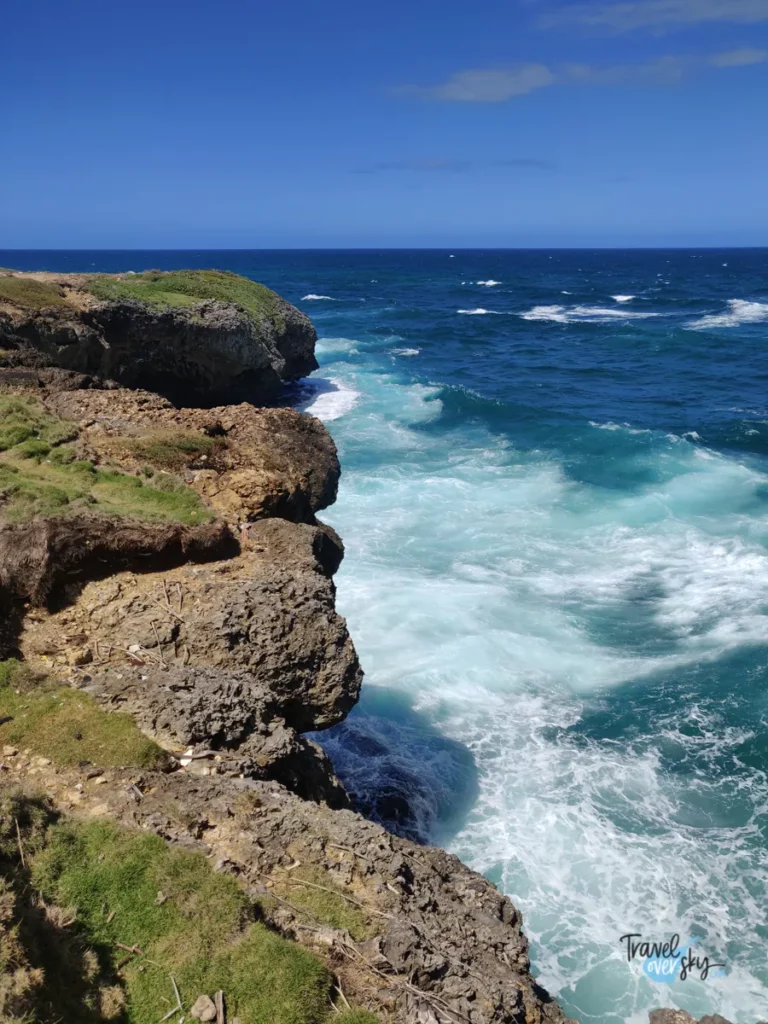 🍽️The restaurants
There are lots of restaurants in Cabrera, starting with the local dinner places and ending with exclusive hotel ones. Many of them both have a wonderful view that takes your breath away and is worth buying at least a lemonade.
You will have a possibility to read about Cabrera restaurants in a classical, food dedicated post. Stay tuned 😀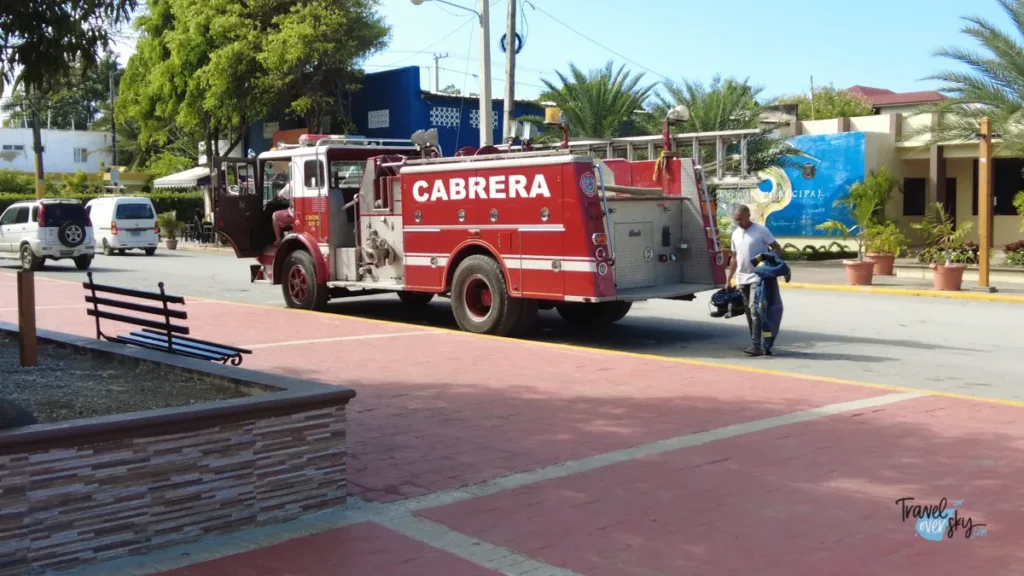 🛒Stores and services
There are two bigger markets in the city – Garcia and Rebecca. Both are pretty well equipped. You will find many products there that I could not find in Las Terrenas for example. I even found a bread that tasted similar to the polish one in Garcia, which took me by surprise. It is not common in Dominicana, as all baking products taste very 'american' here, meaning very sweet, artificial and I usually do not like them. Besides this you will also certainly find quite a big quantity of colmados, butcheries, vegetable and fruit stalls and even a chinese marketplace.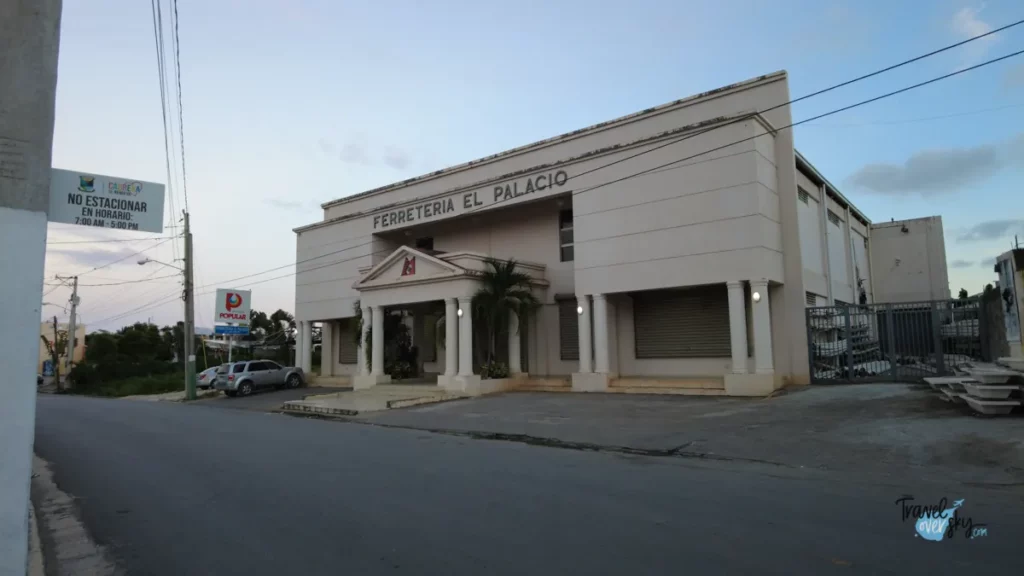 💸Street fruit prices
If you want to purchase vegetables and fruits, you can do it in small stores, stalls and cars that often circle the whole city. This was mentioned in my introductory video about the currency and prices in Dominicana, which you can watch here – CLICK. The cost of fruits and vegetables bought in the streets are the same or lower than the marketplace ones, but you definitely need more time, patience and fluency in Spanish to buy them.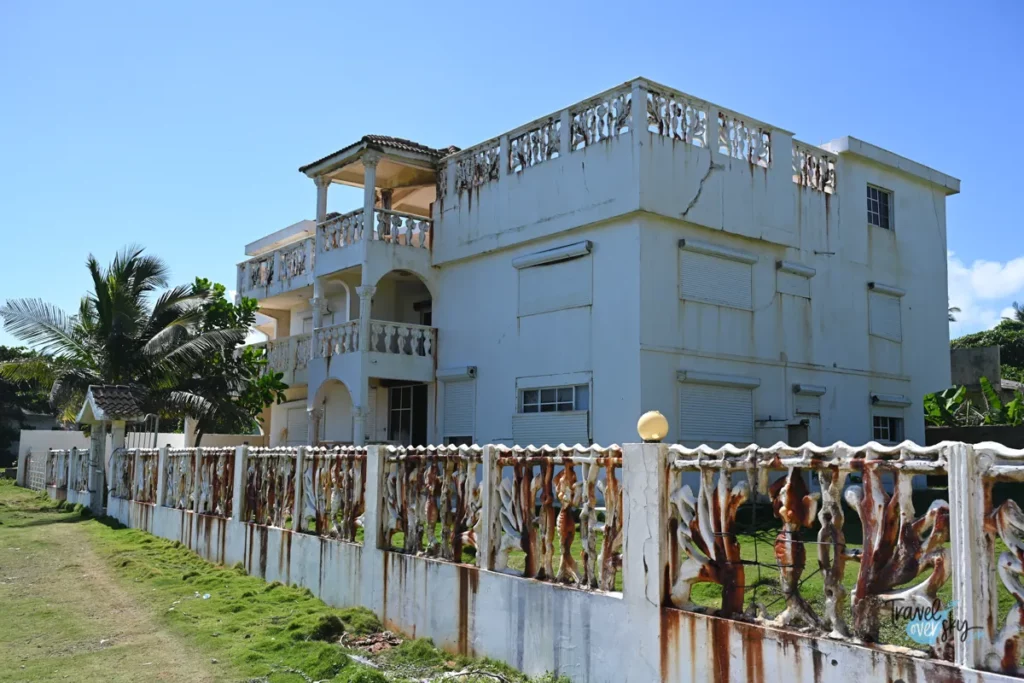 🚗The transportation
Cabrera is fairly well communicated with other Dominican cities. I often saw long-distance Caribe Express buses on the road, which are stationed in the city center. Apart from the long-distance buses, you will also find many guaguas and moto taxis in Cabrera. Unfortunately, there are no Uber drivers. Besides this you can also visit a few rental places offering cars and two wheelers.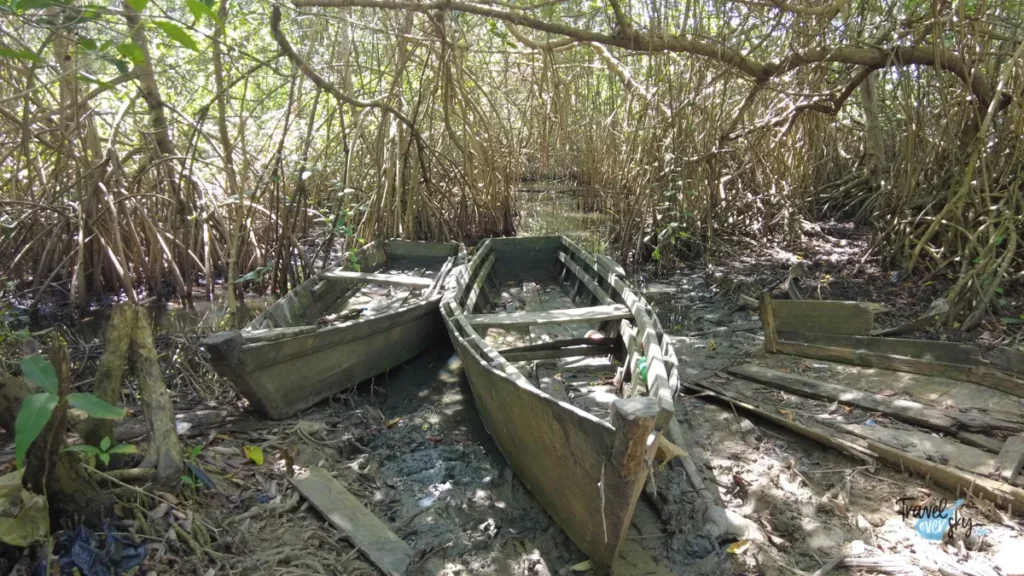 🅿️Where to park
Compared to Las Terrenas it is a little bit easier to park your car in Cabrera. True, there are some narrow streets and motorcycles parked in the middle of the road, but there are some places where you can painlessly leave your car.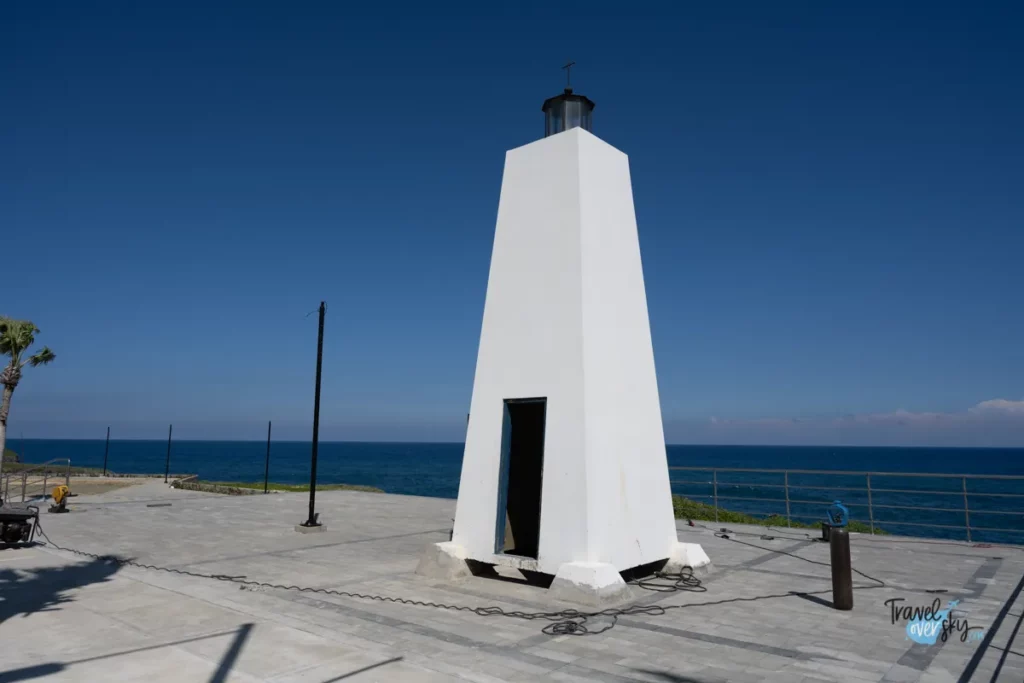 🅿️Alongside the Malecón coast
This place offers quite a wide street, so you can easily leave your car here without making other cars pass any harder.
🅿️Near the Rebeca supermarket
The supermarket has a separated parking lot, which is why you will have no issues leaving your car there. Each time I was there there were some spots available.
🅿️Near the Garcia supermarket
This supermarket also provides parking space for its clients – the parking place itself may not be very big, but there were always some spots available.
🅿️Calle Independencia Street
It is yet another wide street. You can leave your car on the roadside, near the pavement.
TravelOverSky.com advises:

Be mindful to check if there is a no park sign in a given place in Dominicana. The locals often disregard it, but I am not brave enough to try to break the law.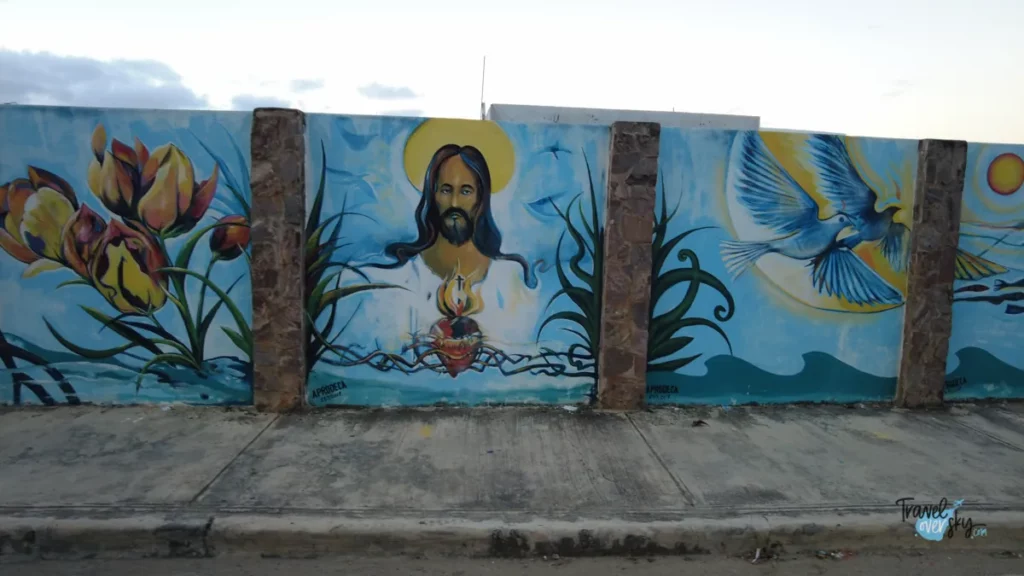 🚨The safety
I felt safe in Cabrera. What you should really be mindful about, like in the whole Dominicana, is moving on the streets. Unfortunately, apart from the main part of the city, there are no pavements. This is why many people walk on the roadside after dark. You need to get used to the Dominican norm, which is motorcycles without any lights, pedestrians with no light reflectors and animals on the road.
There are many dogs in the city, which I noticed are aggressive towards motor and scooter drivers. This is why, if you want to use a two-wheeler, you need to pay attention to it.
In terms of safety it is also worth mentioning road sumps, which are located on pavements and roads. My observations conclude that they are often badly secured and stepping on it may equal to twisting your ankle. This is why you need to mind where you put your feet.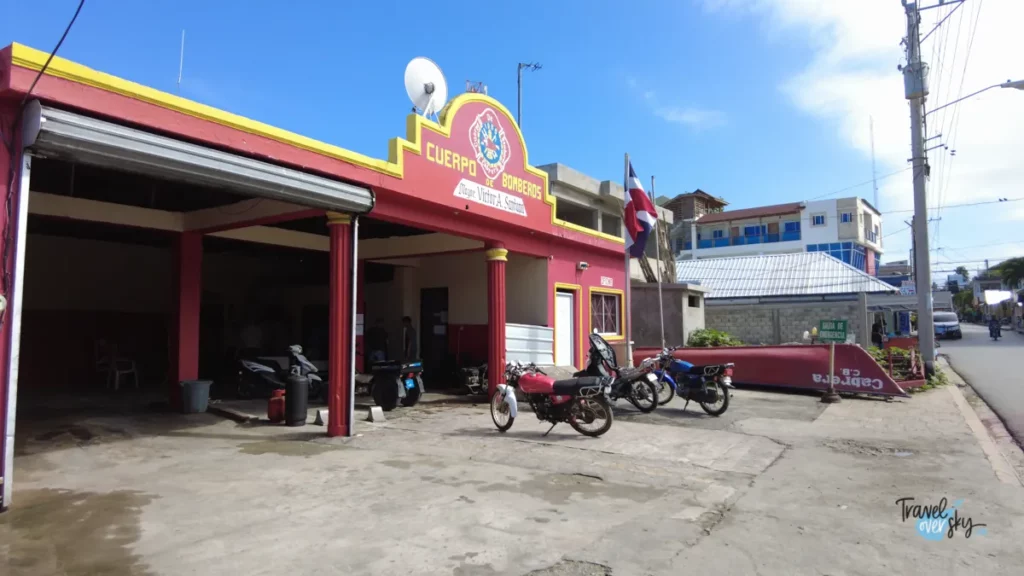 ***
I hope you liked the post and you found something interesting for yourself. As I mentioned, expect a post about Cabrera beaches, restaurants and about a trip to Río San Juan.
Next posts will be about a country that I had a trip to and reseted my Dominicana tourist visa. If you are following Traveloversky social media you certainly already know what country this is 🤩
---
I love sharing my travels, experiences, thoughts and self-tested advices. A travel blog is also a bit of work that I do drinking coffee.
If you want to buy me a coffee, I'd be very pleased!
Virgin Catalina Island. Do you want to know how to get to Catalina Island? What can you do on Catalina...
Read More