Río San Juan as seen by TravelOverSky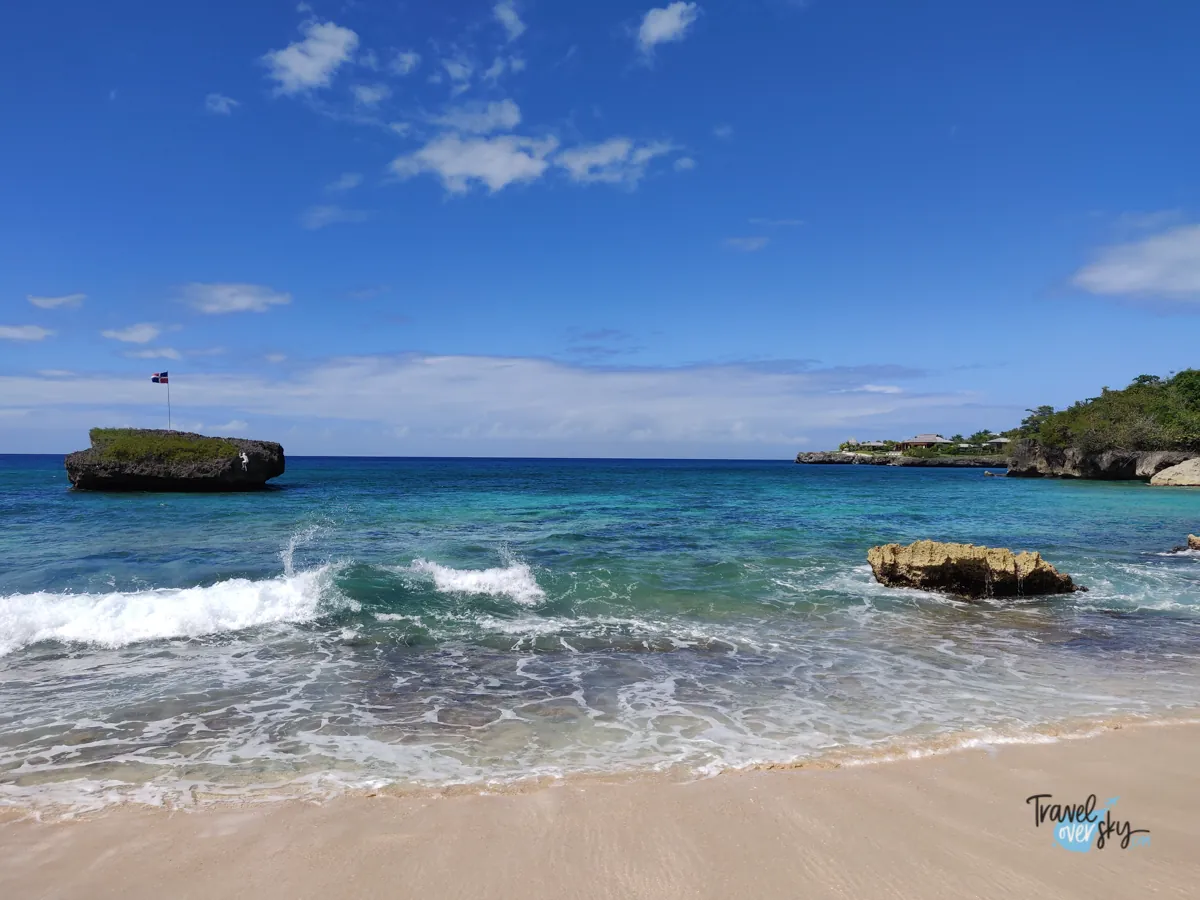 Río San Juan is a small town a little bit away from Cabrera. Be sure to read what is worth seeing in Río San Juan! You can spare one day only to see the city and its surrounding attractions, as it is as far as 30 minutes from Cabrera.
🏢Demography and the History of Río San Juan
The first city settlers were the Cumíti tribe, from whom the initial city name derived – Río Cumíti. At the beginning of XXth century Río San Juan started to be inhabited by Dominicans. It was ranked as a municipal district in 1944. During this time there was only one local road connecting the city with the nearby Cabrera community.
Currently, the city has around 20 thousand citizens. The people's main occupation is livestock breeding, farming and fishing.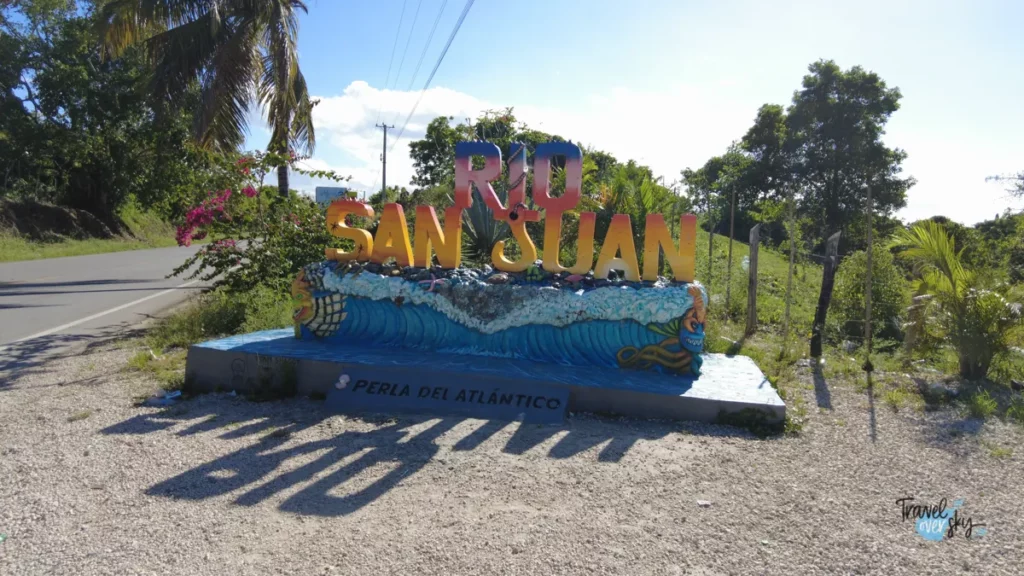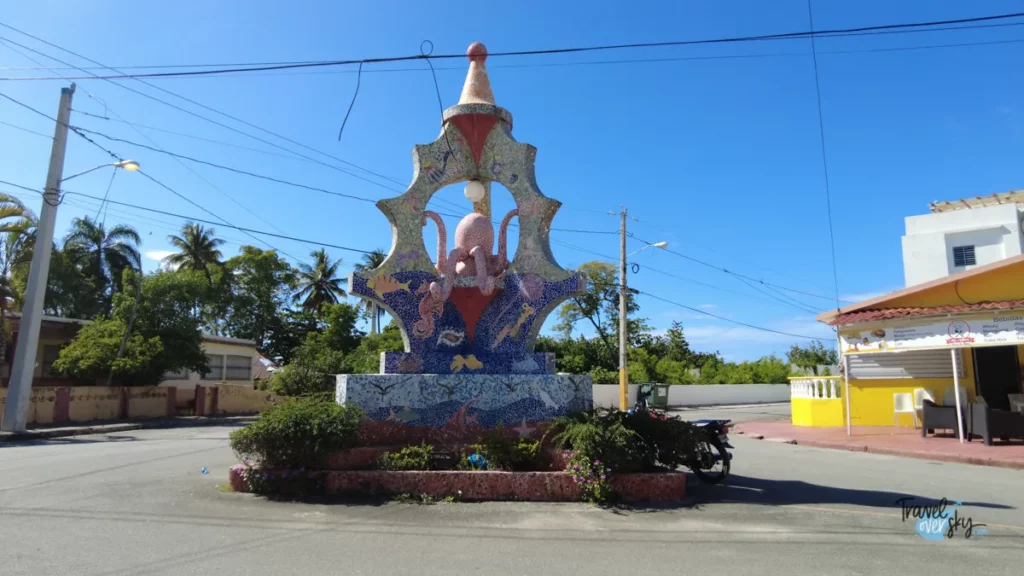 🏝️Piscina Natural – The Natural Pool
The name is self explanatory. This place is mostly visited by Dominicans. During my visit there was only one woman with a child.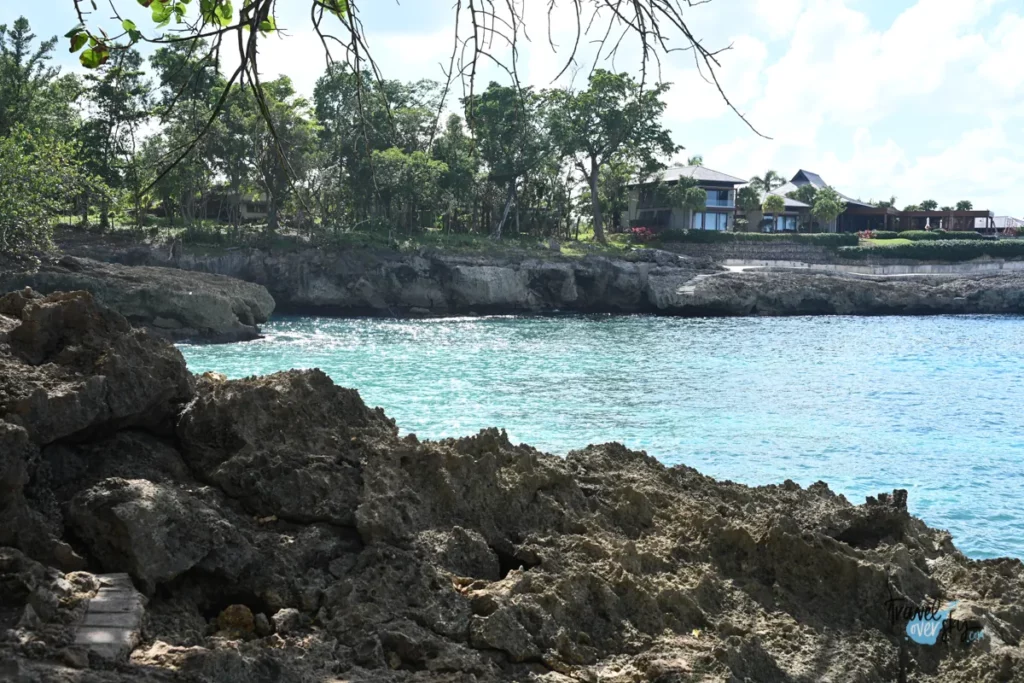 🚗How to Get to Piscina Natural?
To get there, you need to go down from the main Cabrera – Río San Juan road to the unpaved one. The entrance to this attraction is quite inconspicuous. The path leads near the fence of one of the villas. You can also reach the place via boat. There are also organized trips from the Gri Gri Lagoon to this spot.
➡️ Piscina Natural – practical information:
If you want to enjoy this natural pool water, it is recommended to take water shoes with you. There are a lot of rocks there which could hurt your feet.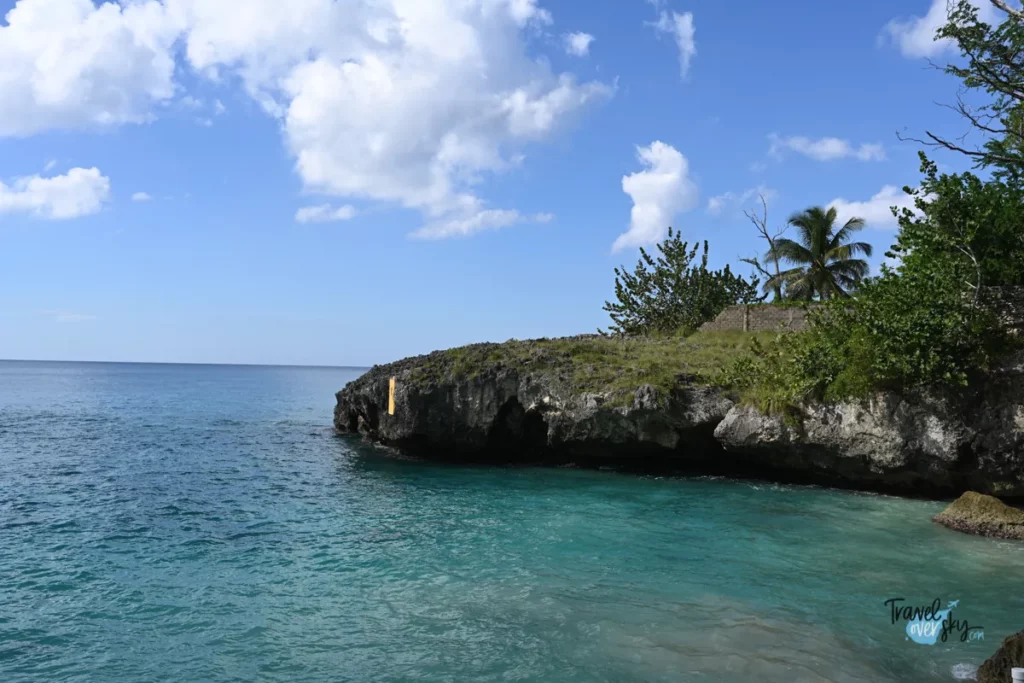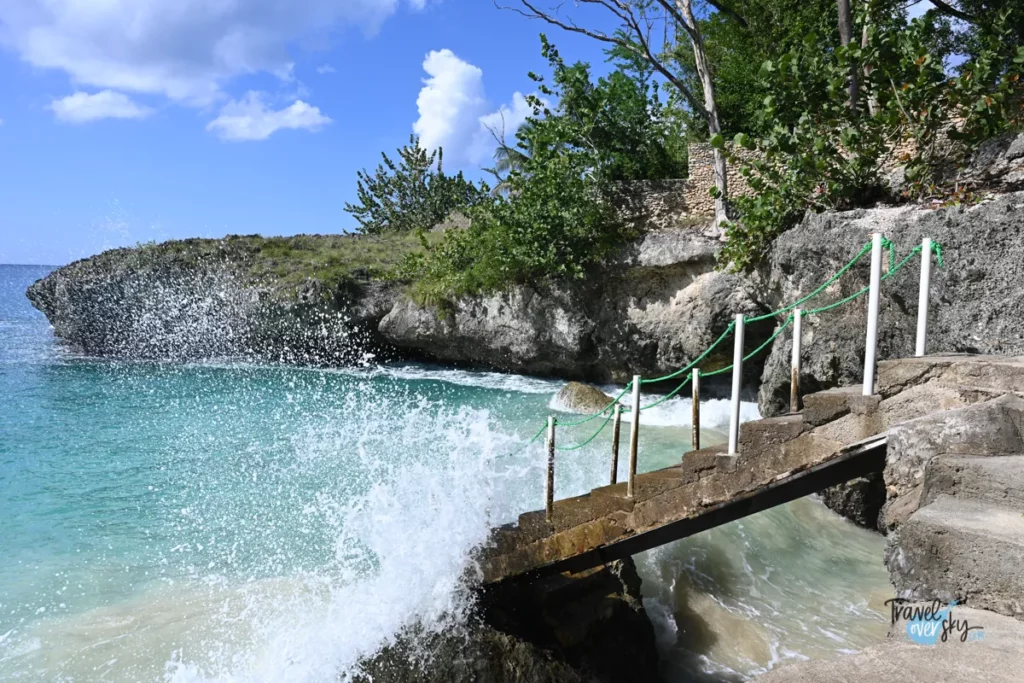 🏝️The Playa Caletón Beach
🚗How to Get to Playa Caletón?
There is a road sign informing about where to leave the main road. An unpaved road leads there, and sometimes it is useful to have a 4×4 car here.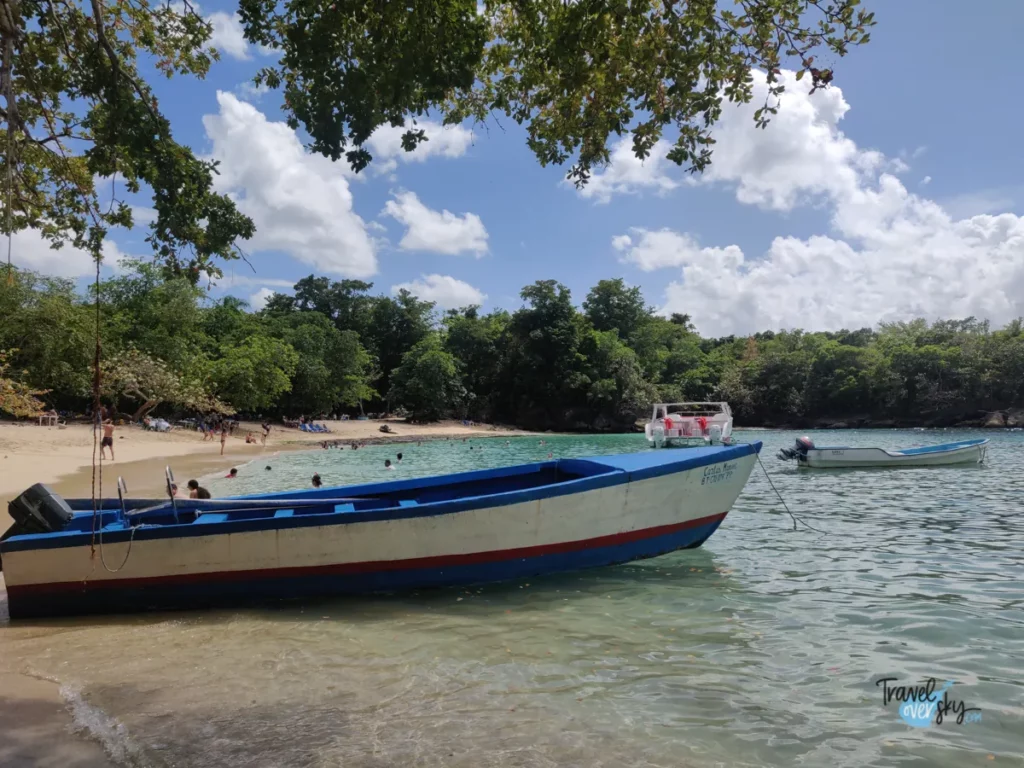 You can find many food sheds and toilets near the beach. It is heavily visited and not only by Dominicans. The beach shore is spiked with an interesting artistic installation in the form of human heads. There is also a small island on the open waters, where you can spot a 'mannequin' climbing the rocks – it looks really awesome. The beach itself is quite beautiful, and even despite the crowd you can certainly rest there.
➡️ Playa Caletón – Practical Information:
There is a free parking lot near the beach, but there is also a separate spot that you need to pay for starting from 100RD$ (2 USD). Somebody just had a head for business.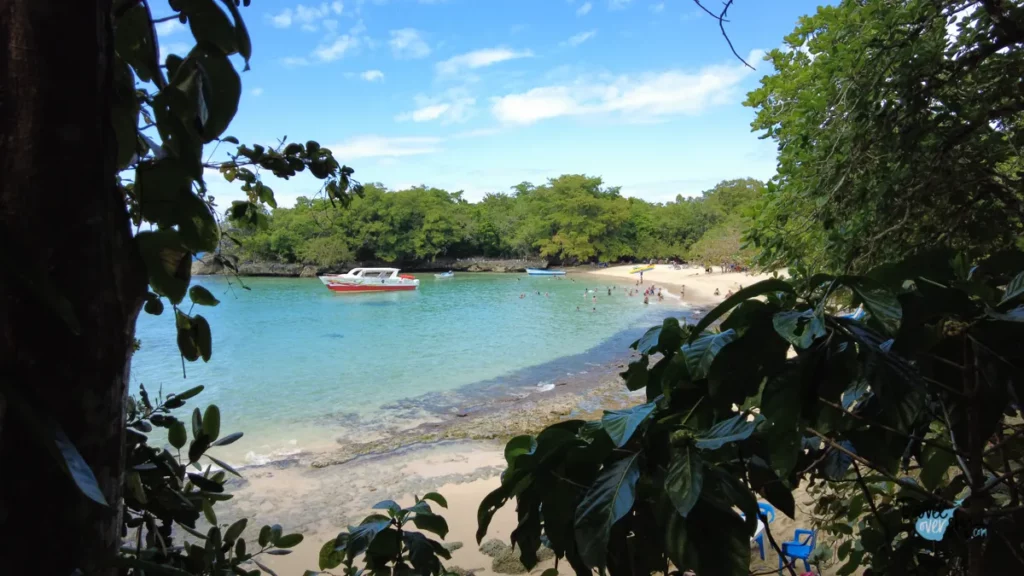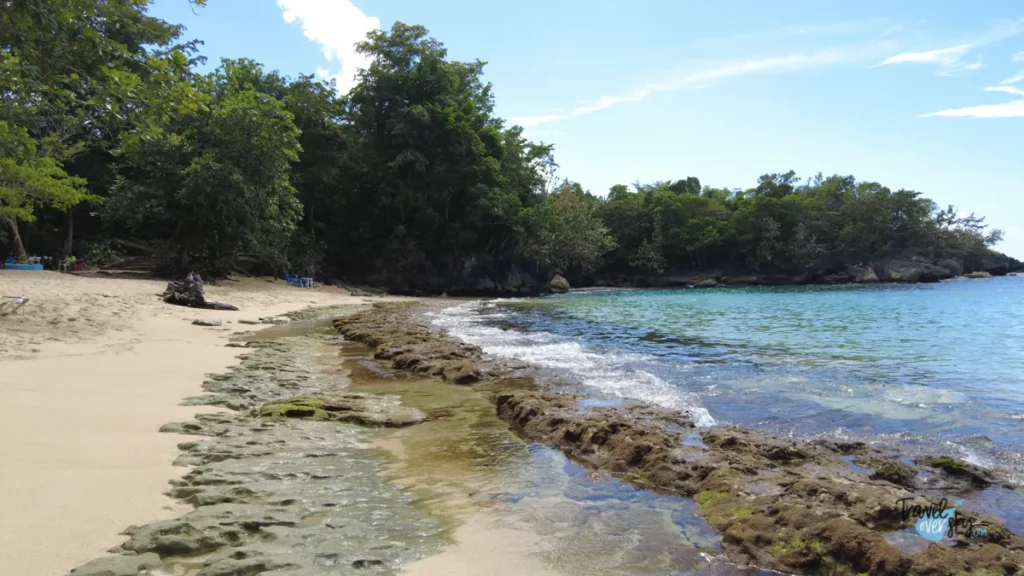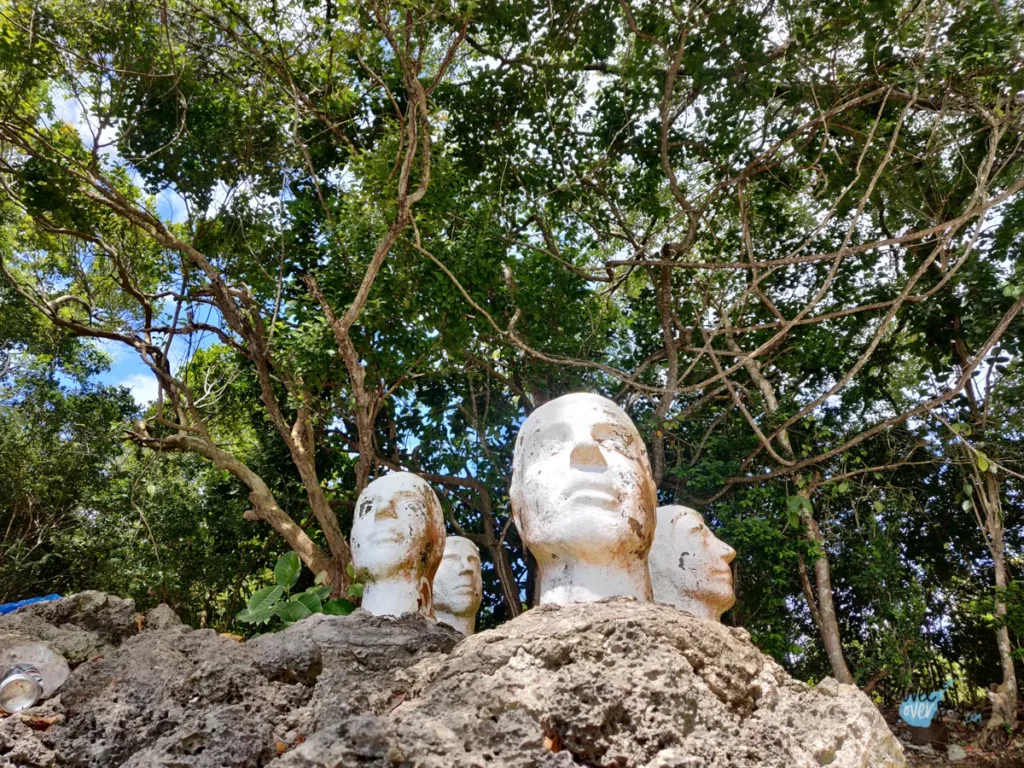 🏝️Playa de los Enamorados Beach
🚗How to Get to De los Enamorados Beach?
On the other side of the beach (against the shore with heads) are stairs. If you go up them you will see a path in between the trees, which will lead you to a smaller and more empty beach with a cute name – The Lover's Beach.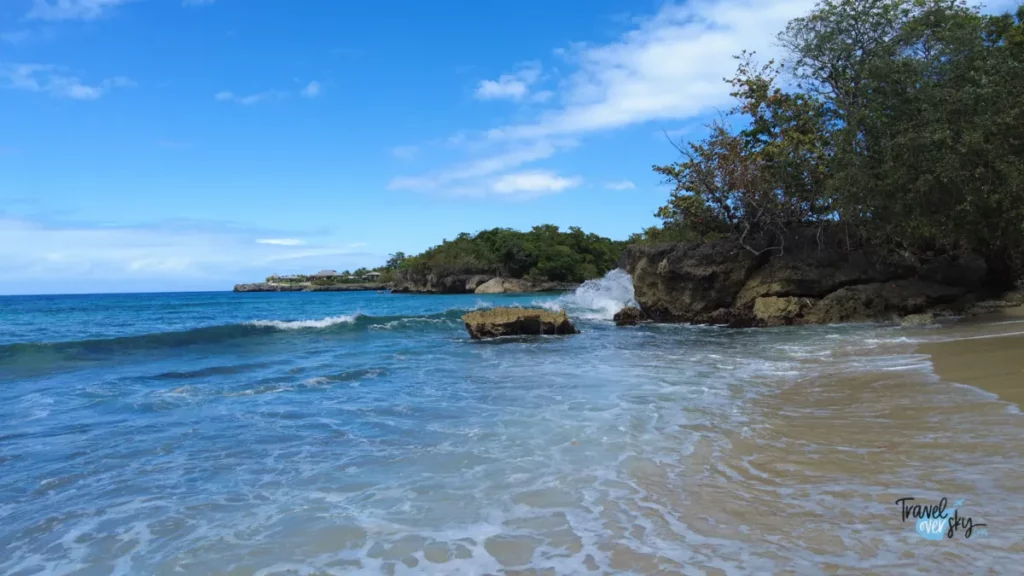 You can see a bit of the main Caletón beach and the mannequin island from here.
The beach is perfect for a rest. As it later turned out, people come here to smoke something different from a cigarette 😛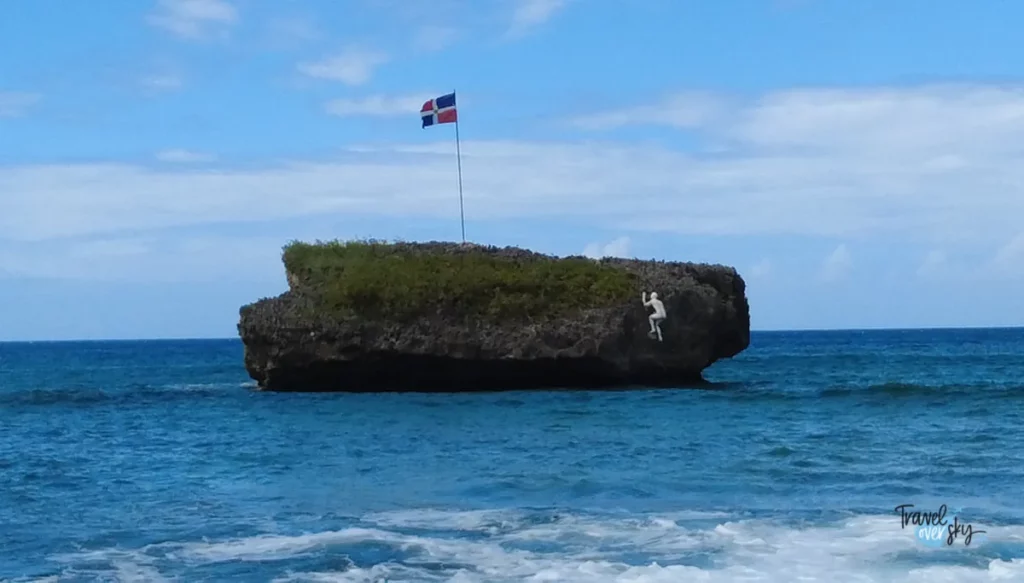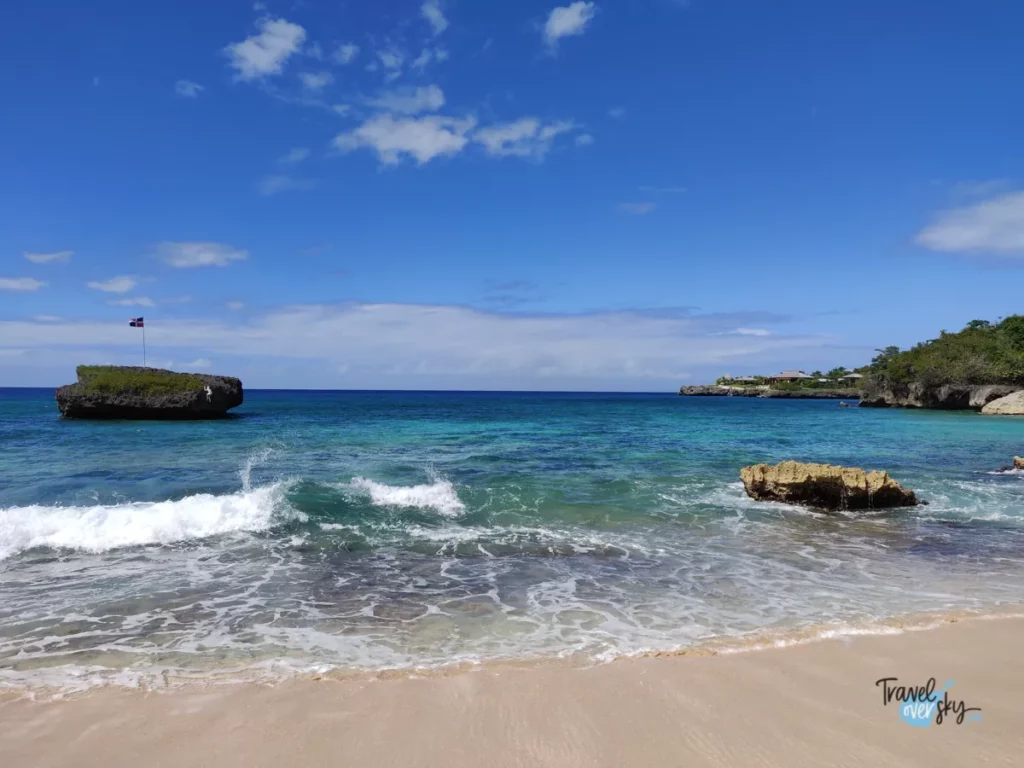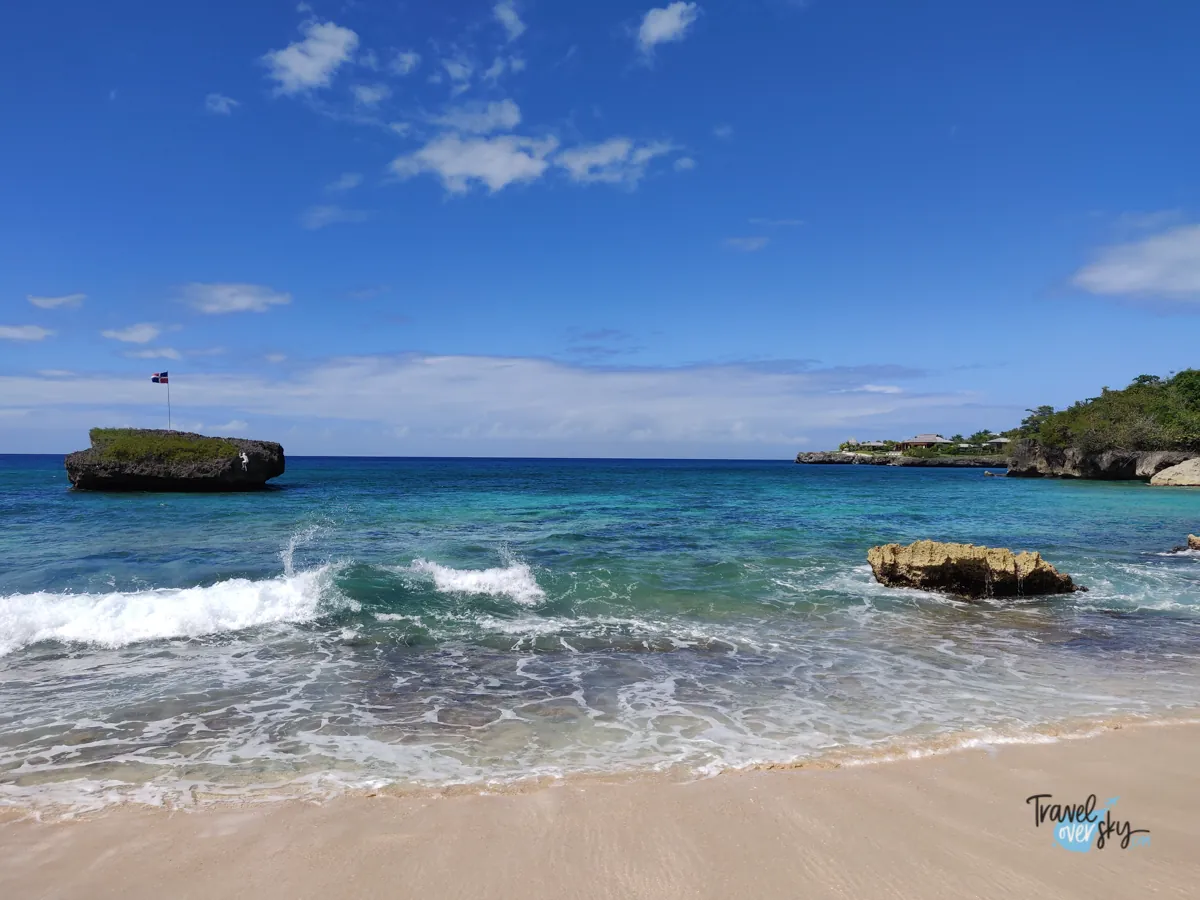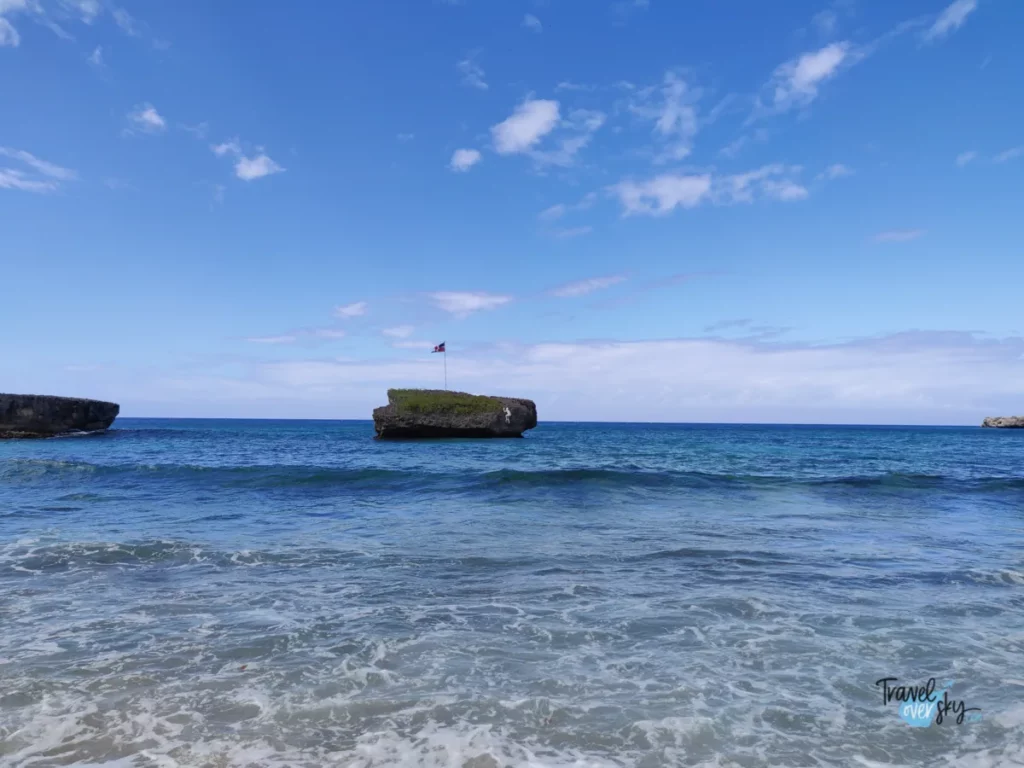 🏝️The Playa Los Mino Beach
Playa los Mino is the main beach of Río San Juan city, You will not have an issue finding parking spots near the entrance.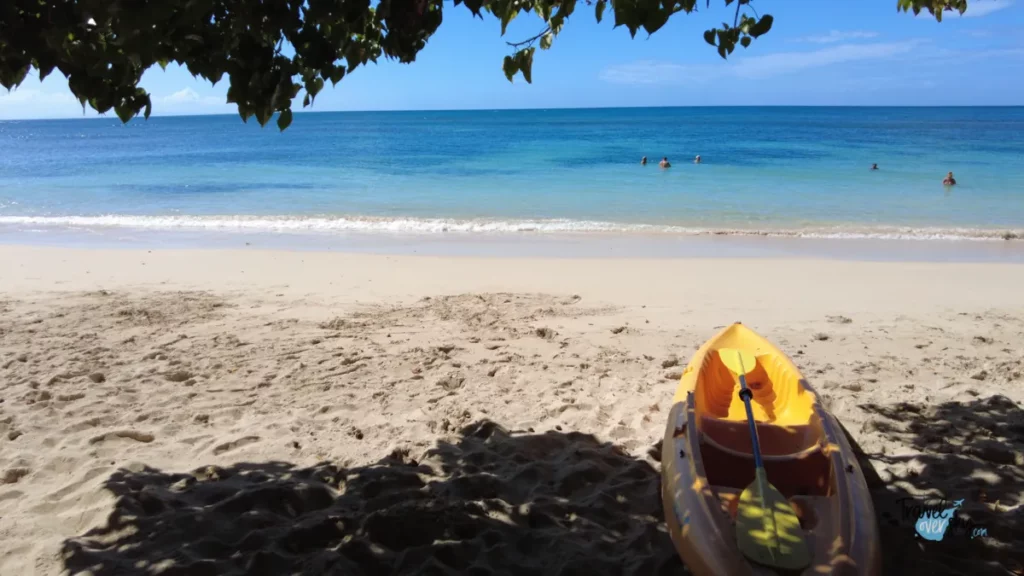 🚗How to get to the Playa Los Mino Beach?
You will get to the beach without any major issues when using Google Maps.
The beach is wide and the water here has an amazing, turquoise color. It was very empty when I got there.
➡️The Playa Los Mino Beach – practical information:
There is a bar located near the beach, where many locals are sitting. Unfortunately, the prices for the visitors are as high as in an exclusive restaurant – a small Presidente beer cost us 250RD$ (4,6 USD)! The same small beer in a regular restaurant starts from 120RD$ (2,2 USD). Unfortunately, the price did not encourage spending time at the bar.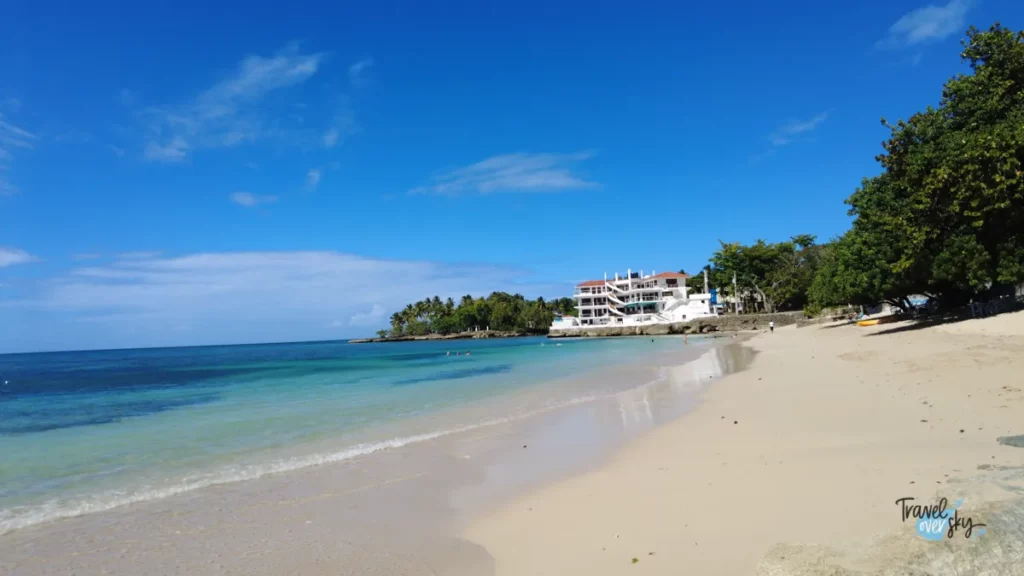 🏝️The Playa de los Muertos Beach
De los Muertos beach is located a little bit further from Los Mino beach.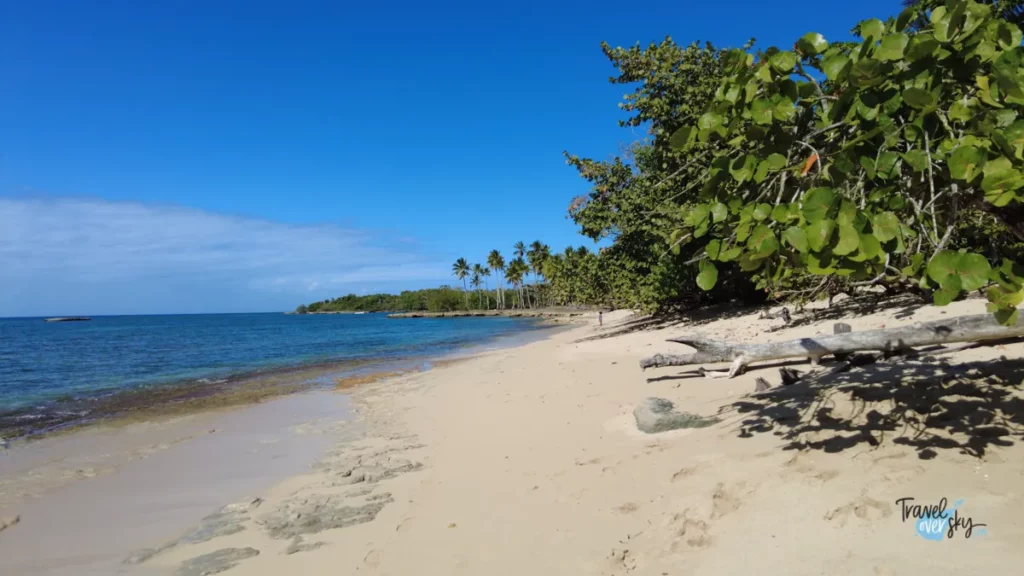 🚗How to Get to Playa de los Muertos Beach?
The easiest way to get to the beach is to leave your car near Bahia Blanca hotel. Next you need to move towards the Playa de los Muertos pin on Google Maps. The beach entrance is near the mangrove forest line, which is very common there.
➡️Playa de los Muertos Beach – practical information:
The beach is small and not very crowded. The most interesting aspect here was the panorama – wide water and mountains in the background.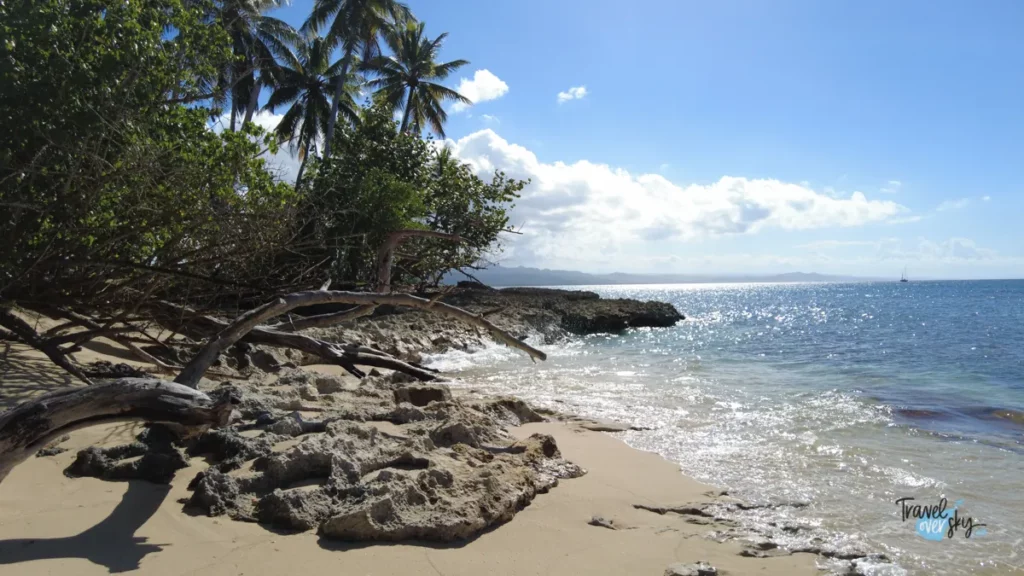 🏝️The Gri Gri Lagoon
The Gri Gri Lagoon is located at a short distance from both aforementioned beaches, which makes it easy to walk there by foot and see everything at one go.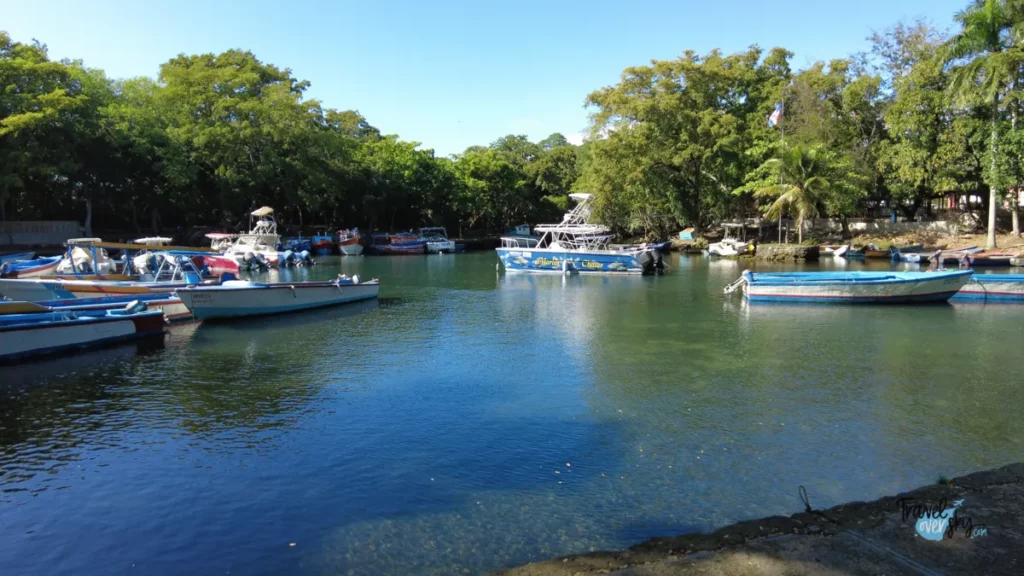 🚗How to Get to the Gri Gri Lagoon?
To reach this attraction you can use Google Maps with no worries as they are quite accurate in this place. You can also walk the main road from Los Mino beach. It will take you literally a few minutes.
At the first glance the lake might seem closed, without access to the open waters. But this is only an illusion. There are many boats and smaller yachts on the lagoon, which can take you for a trip to see nearby mangrove forests (which I described earlier in the post) and to Piscina Natural. If you feel like fishing, the boat owners can make it happen – with the right amount of money of course.
➡️The Gri Gri Lagoon – practical information:
As it often happens with Dominicana attractions, this place also has people waiting for the tourists to earn some money. When I drove there and started to look for a parking spot, a man appeared out of nowhere and offered a 'parking spot'. A little bit further down the same street there was much more parking space available and nobody expected a parking fee.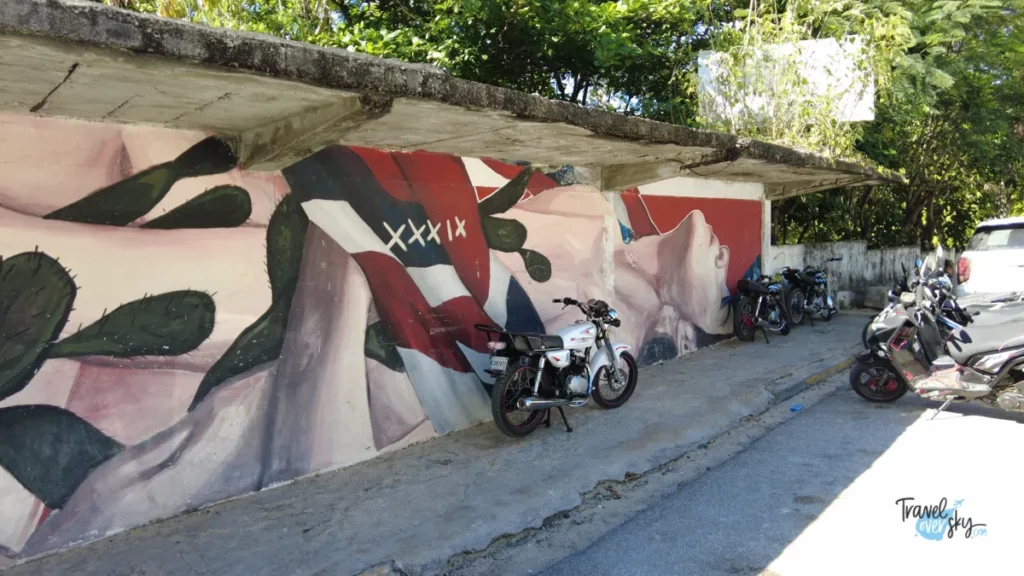 ***
Even though the Río San Juan city is tiny, it is certainly worth visiting just for a little bit at least. Let me know which attraction you liked the most and why in the comments section on Facebook and Instagram!
---
I love sharing my travels, experiences, thoughts and self-tested advices. A travel blog is also a bit of work that I do drinking coffee.
If you want to buy me a coffee, I'd be very pleased!
Virgin Catalina Island. Do you want to know how to get to Catalina Island? What can you do on Catalina...
Read More