Travel photography gear
What photography gear do I use during my trips? What camera do I use for taking photos? How do I prepare the materials for a blog? Check what's in my backpack!
---
The photography gear I use to prepare posts for my blog and videos on my YouTube channel I upgraded from a certain time. I started the TravelOverSky blog with the One+ phone, DJI camera and DJI drone. Over time, I managed to buy additional equipment, which I try to use even when going out on the town.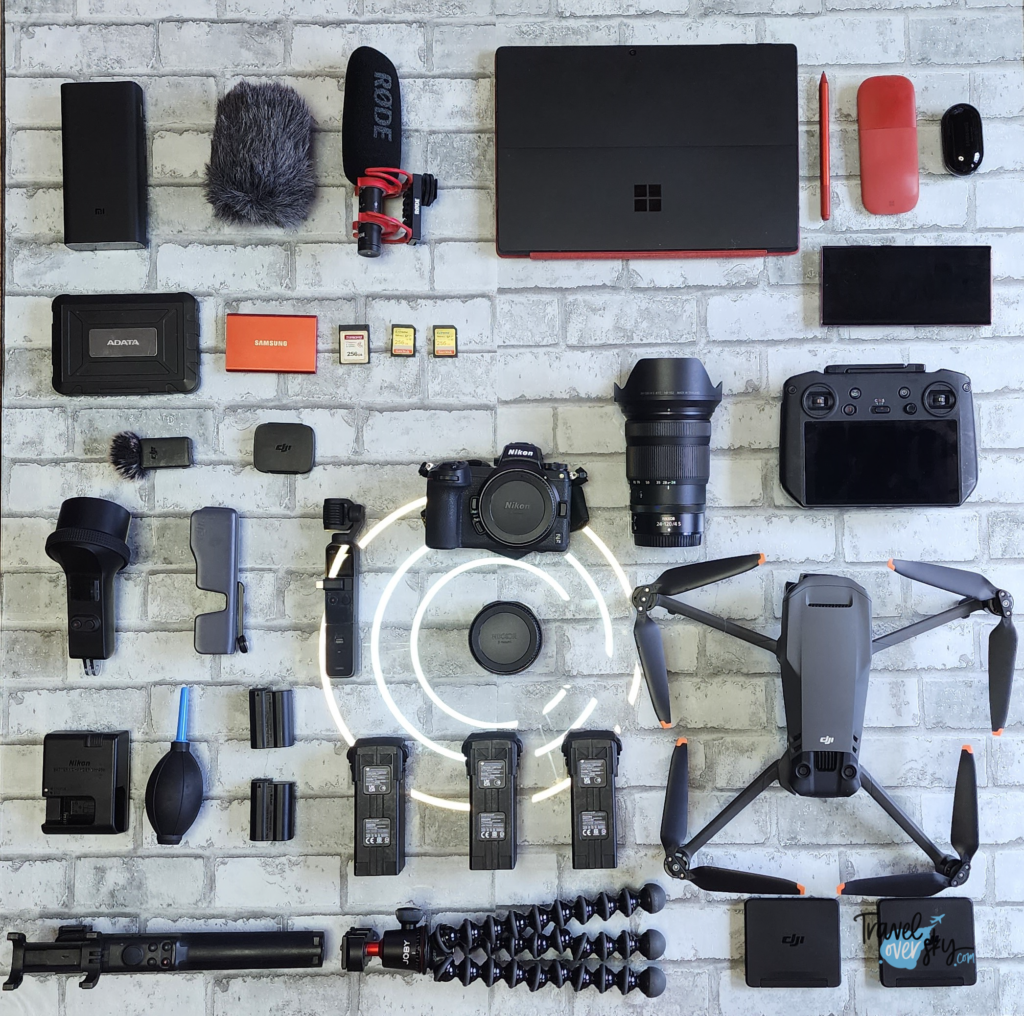 DJI Mavic 3 Cine
Due to laws, not everywhere it is possible to fly by drone. If there is a possibility (and permission to fly) Always I try to take some photos by drone. The photos later I use on my blog and in the videos.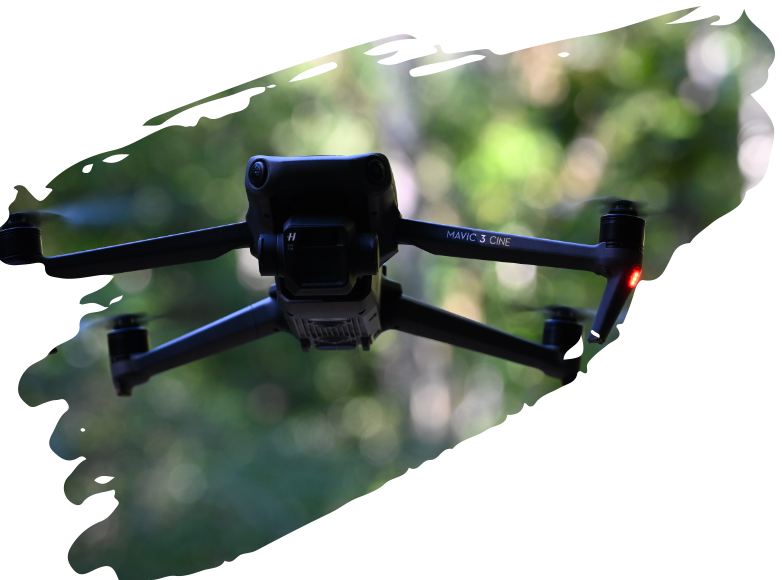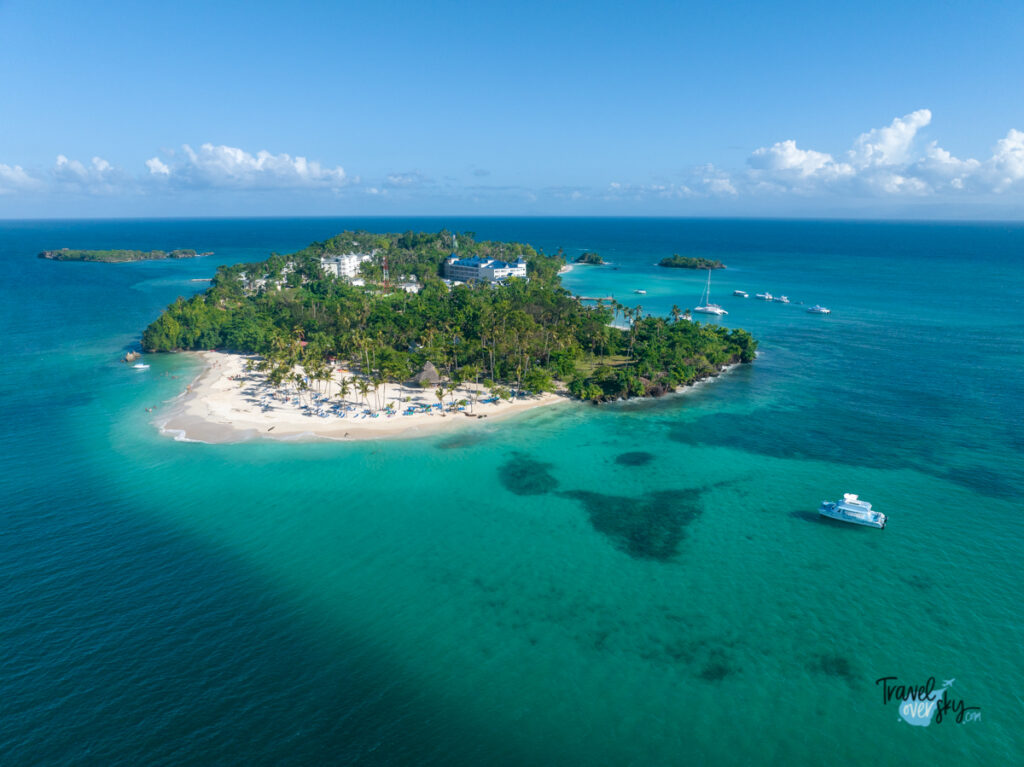 Nikon Z 7 II
The Nikon camera travels with me from my Costa Rica trip. I won't hide that not every shot is possible to do on a phone's camera (especially wild animals). Because of this reason, the camera was on my shopping list before my Costa Rica trip.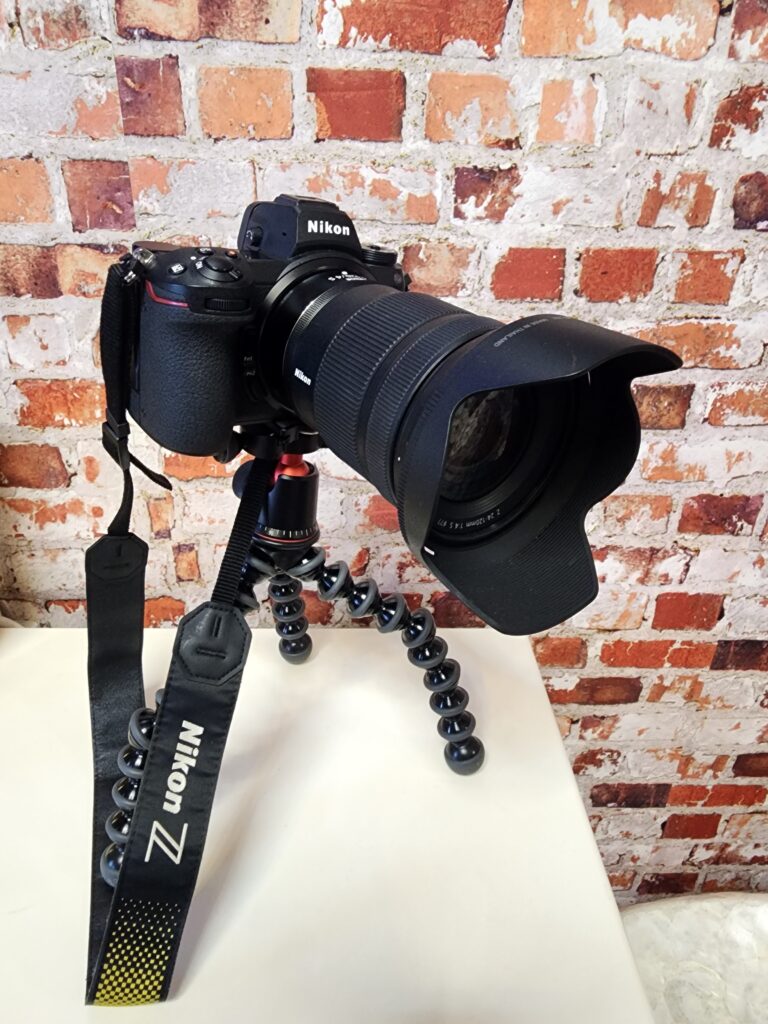 Nikon Nikkor AF-S 24 – 120 mm f/4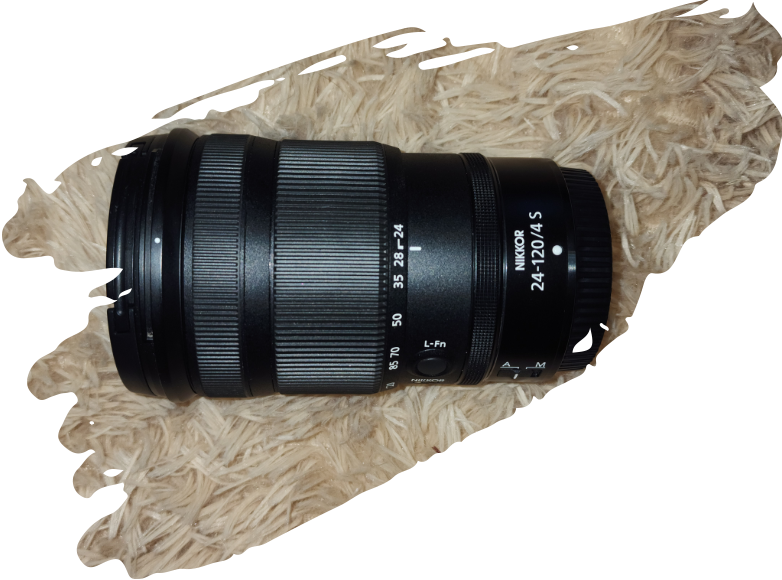 The Nikkor lens had to be multitasking – I needed a lens for taking photos of people, nature and landscapes. In the future, I would like to buy a lens with a larger focal length.
DJI Pocket Mini 2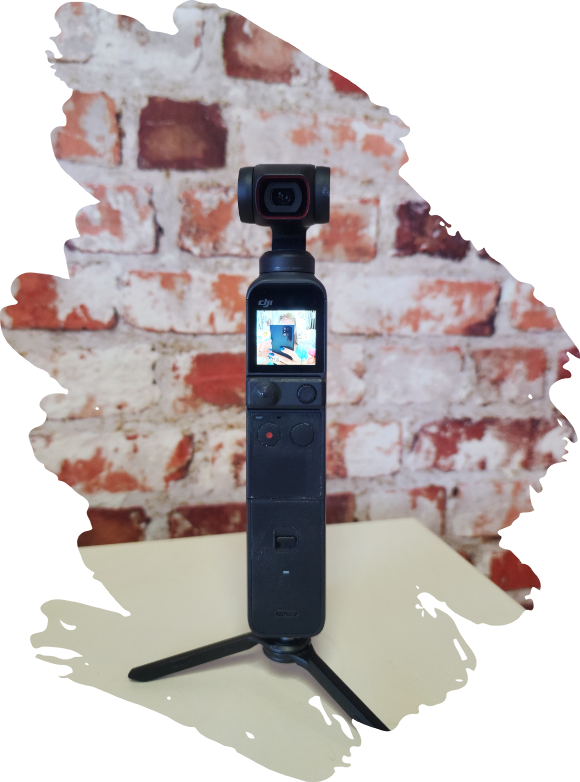 DJI Pocket Mini 2 is with me from the beginning of my trip. The camera is small, so I can take it even in my purse, for this reason it is always with me! Although the camera is small, it takes videos in 4K.
With an additional waterproof case, I can take video even under the water!
Samsung Galaxy S22 Ultra
I think that the telephone is one of the most important things when traveling. The phone lets me communicate with you, and it is my pocket assistant. Samsung helped me several times in taking photos and videos.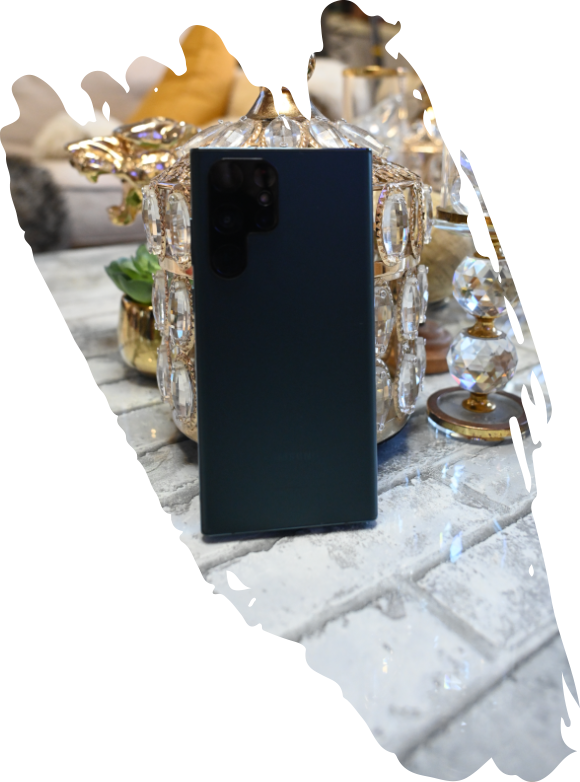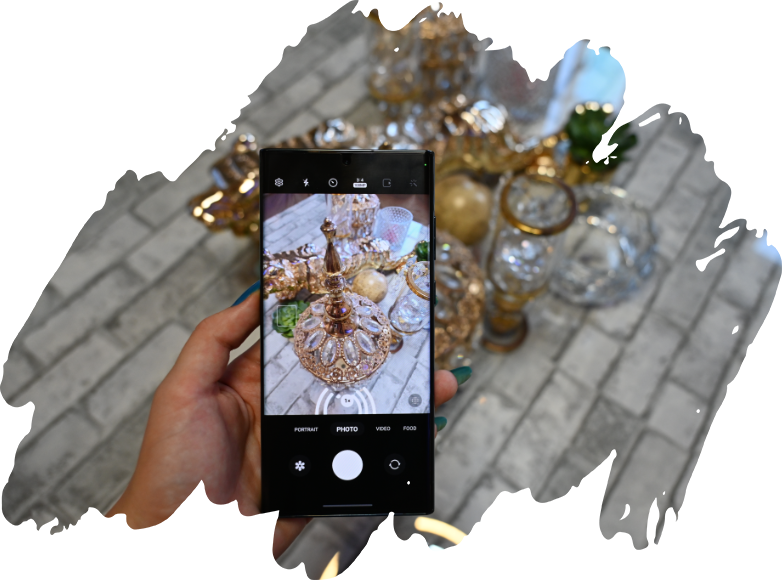 Microsoft Surface Pro 7
On this PC tablet I am making posts and videos on YouTube channel for you! 😀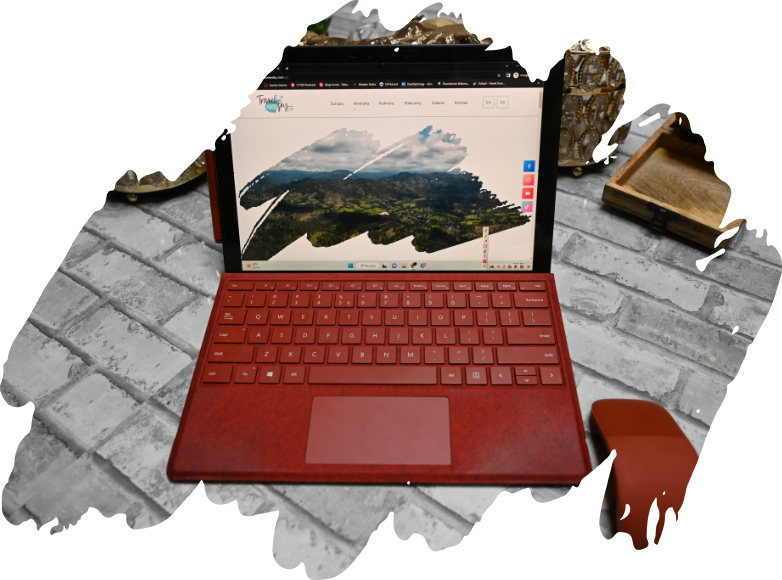 Rode Videomic NTG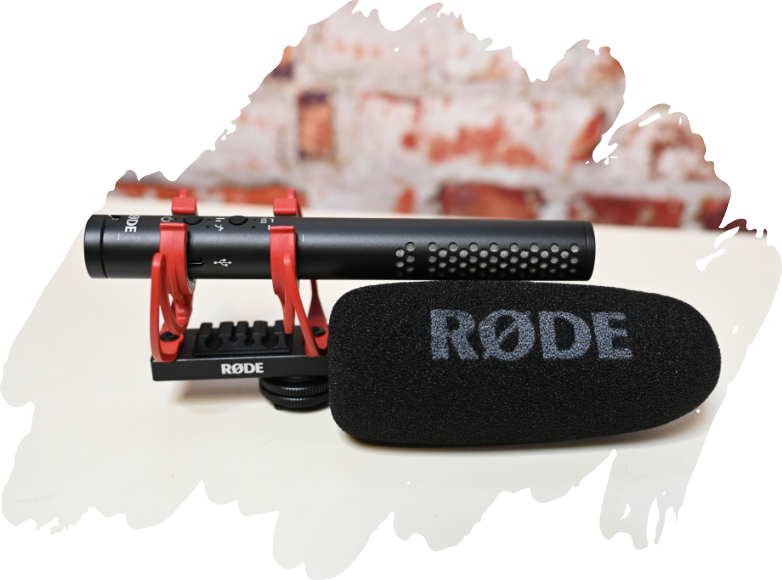 In my videos I use two types of microphones: DJI Pocket Mini 2 and last time directional microphone from Rode.
Joby GorillaPod 3K
The GorillaPod tripod is perfect for stable photos. The tripod due to flexible legs can be headed to every surface, even to the tree.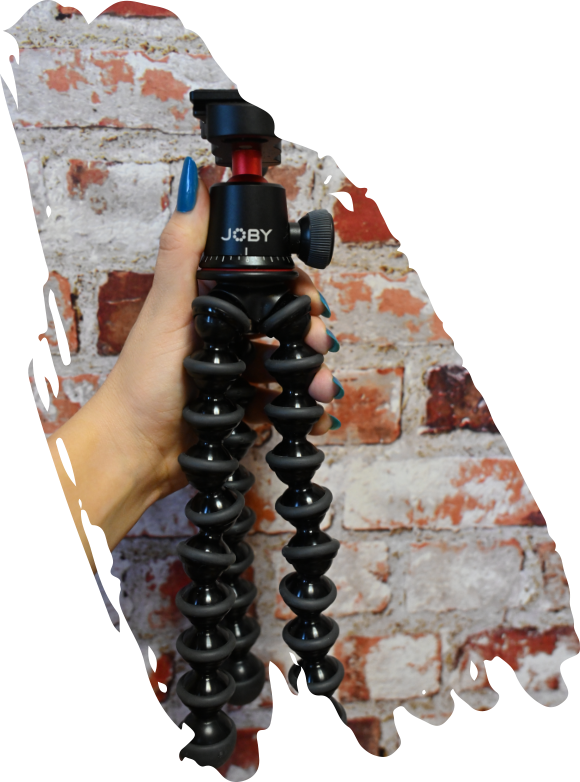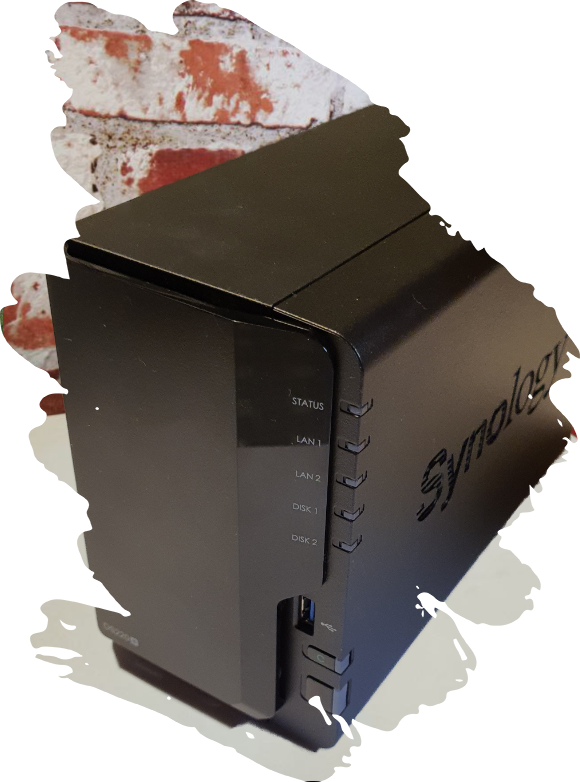 Back up gear
Another, very important, thing in my backpack (and not only!) is back up gear. I use SSD Discs, SD cards, microSD, SDX and Synology virtual discs DS220 + 16TB.
GoPro Hero 11 Black
A camera for special tasks. Recording videos in inconvenient weather conditions now is much easier. GoPro is also waterproof!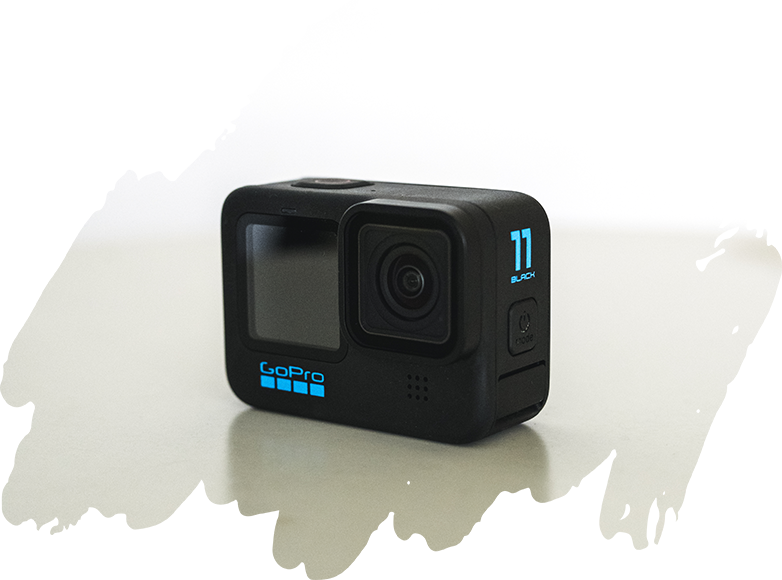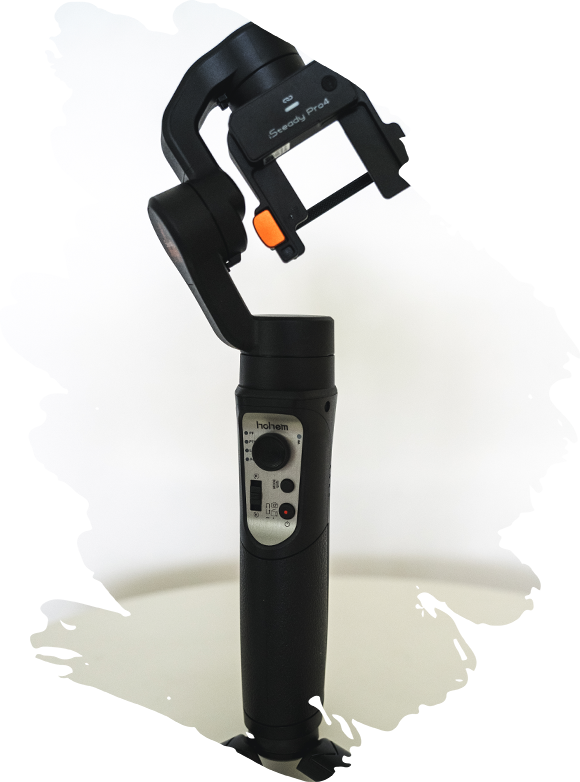 Hohem iSteady Pro 4
The gimbal which I use with GoPro. Smooth movements and transitions are something important during recording any video. The battery lasts up to 14 hours.
Mikrofon DJI Mic
The best mic on the market – DJI Mic, joined to my photography gear. Good sound is one of the most important things in video.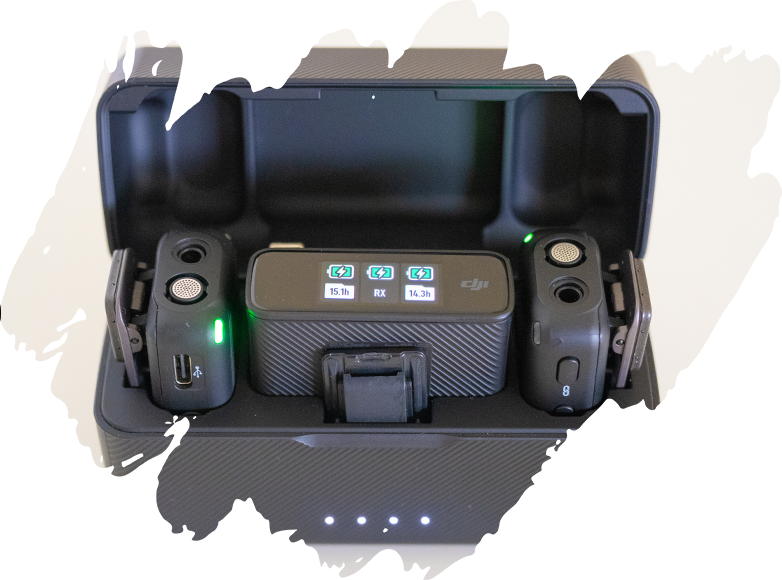 Eucos Tripod
The Eucos Tripod helps me to make videos on my social media, and it's my third hand during making lives via my smartphone.