Cabrera: The most beautiful beaches | How to get there, cost, information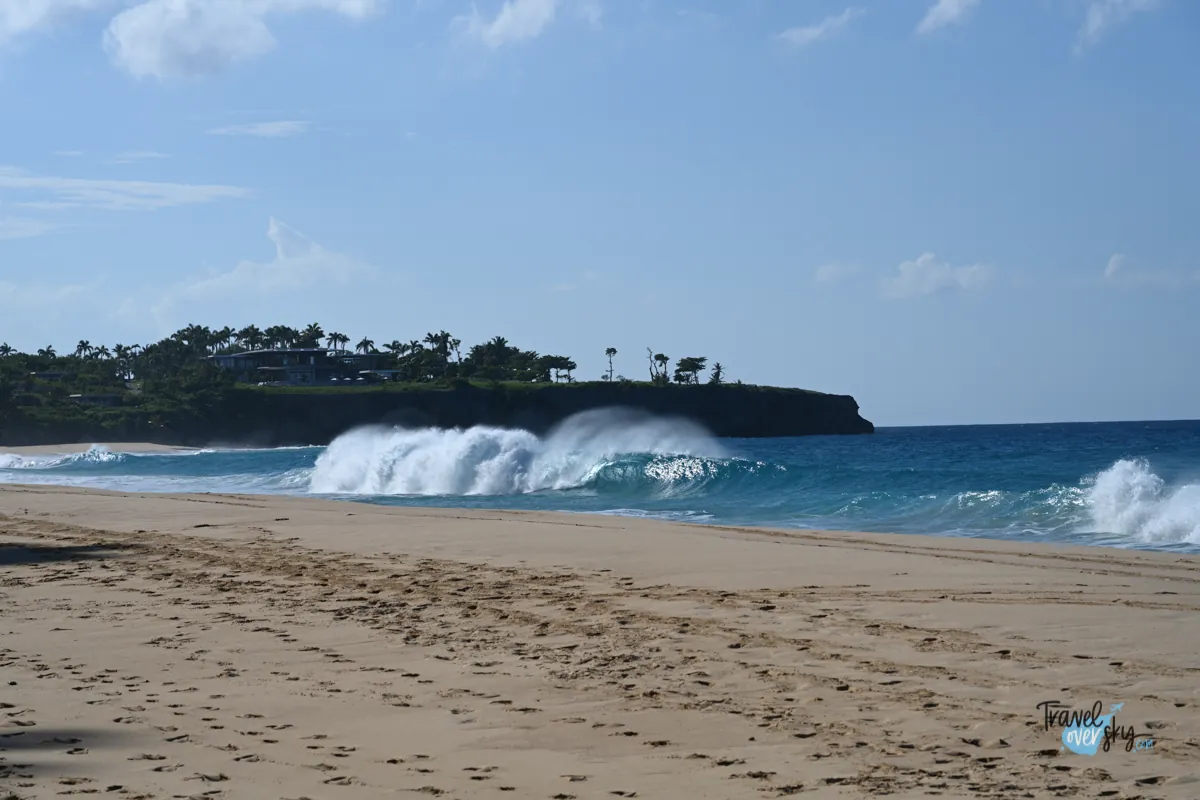 Today's post will take you for a trip to the beaches of Cabrera! Sorry to inform you that most of the places are surrounded by a fence and are private, which is a rare thing in Dominicana. On the other hand, some other beach entries are blocked by pastures. Cabrera is characterized by rocky shore, which again can be an obstacle to get there.
Beaches of Cabrera – which are worth seeing?
Below you will find some Cabrera beaches that I will personally recommend! If you are wondering how to get to each of those worth visiting, and to know which are not and want to learn more about them – get to know my personal view on the subject!
🏝 The Playa Diamante Beach
🚗 How to get to Playa Diamante?
The first beach I am about to describe is Playa Diamante, which is located on the Cabrera-Nagua route. I visited it while making a road trip in the interesting places of Cabrera. Its characteristic u-shape makes it stand out on the map. There is an asphalt road leading there, which will also guide you to the coast. The car can be left directly on the beach.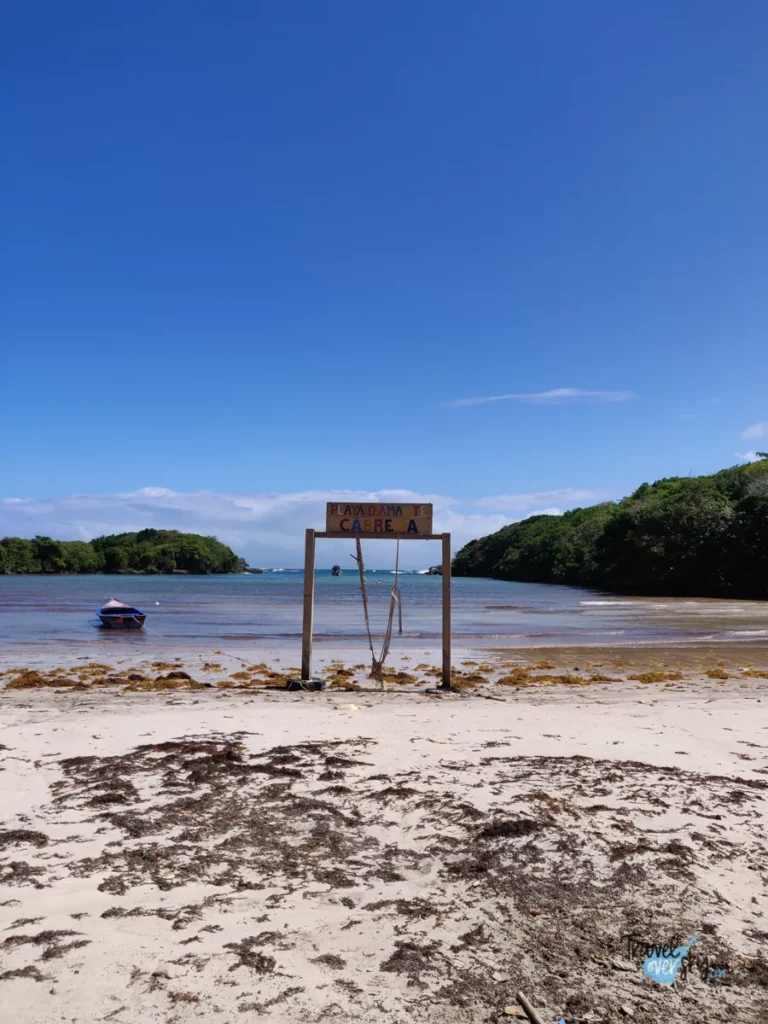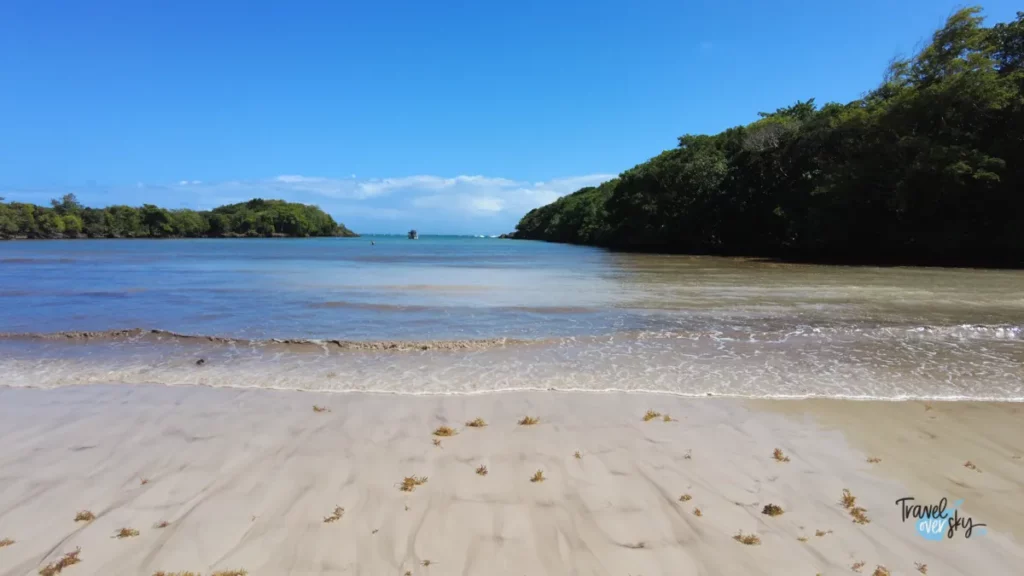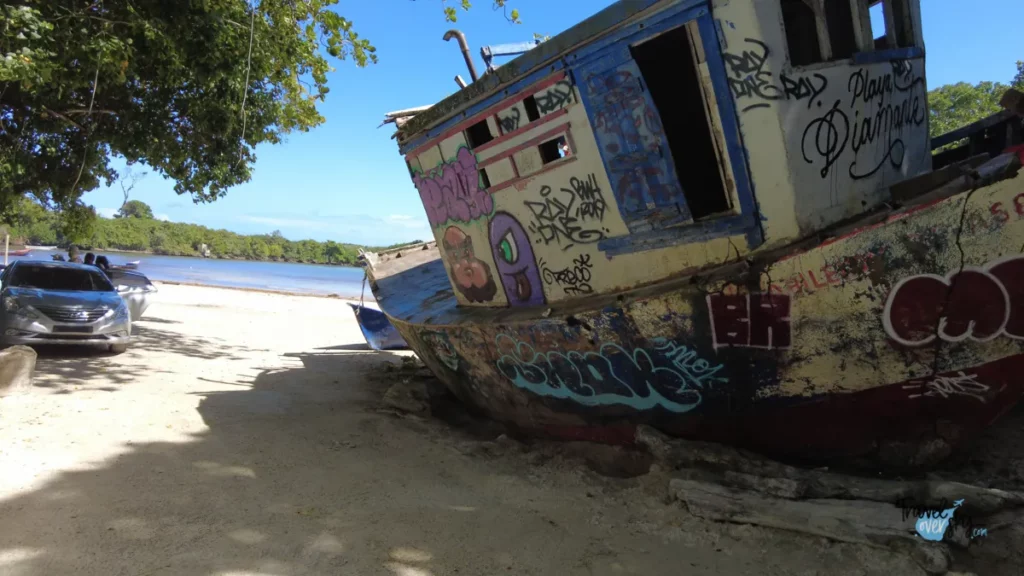 ➡️ Playa Diamante – practical information:
Playa Diamante is being visited by a fairly big number of locals and fishermen. I encountered a lot of seaweed while being there, but it did not make sightseeing and enjoying my stay there any worse.
🏝 The Playa Grande Beach
🚗 How to get to Playa Grande?
Playa Grande is located just a few minutes drive from the center of Cabrera. You need to head in the Río San Juan city direction. You will not miss the exit as there is a big sign informing about the turn to Playa Grande. The first thing I noticed there was a huge and empty parking lot. Taking into consideration that the GPS informed me that you can go even further, I did not stop there. Nearer the beach, the more occupied parking places appeared.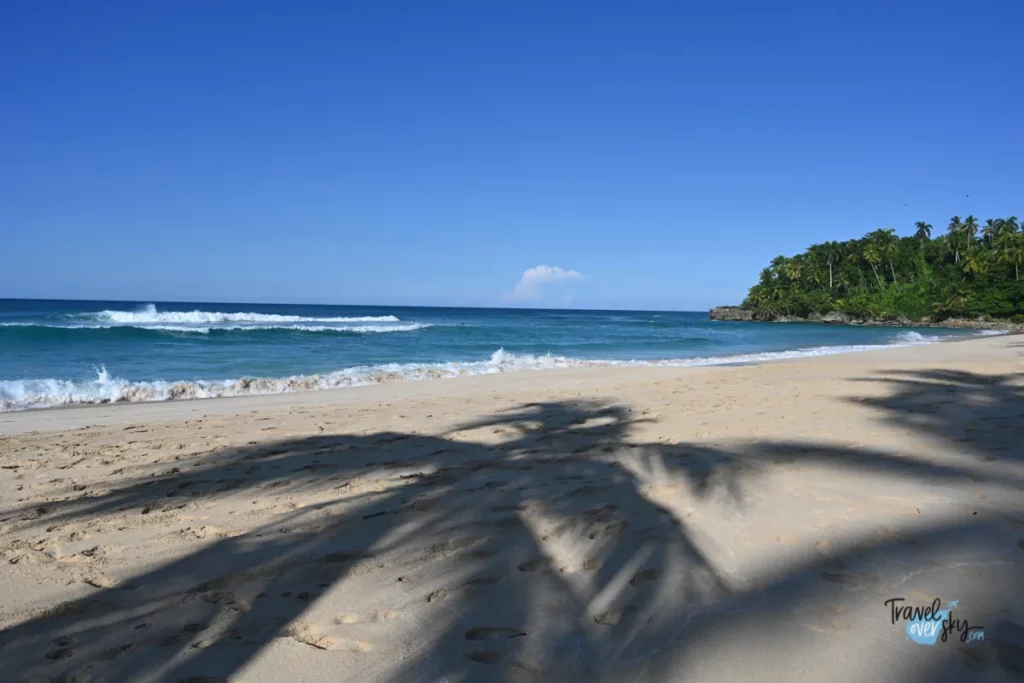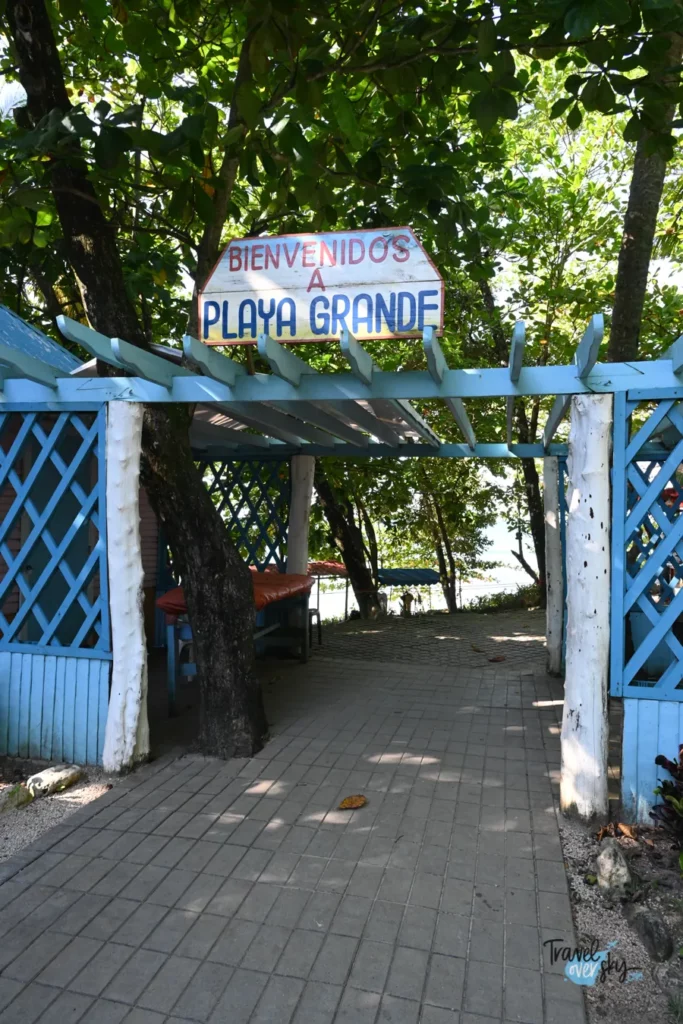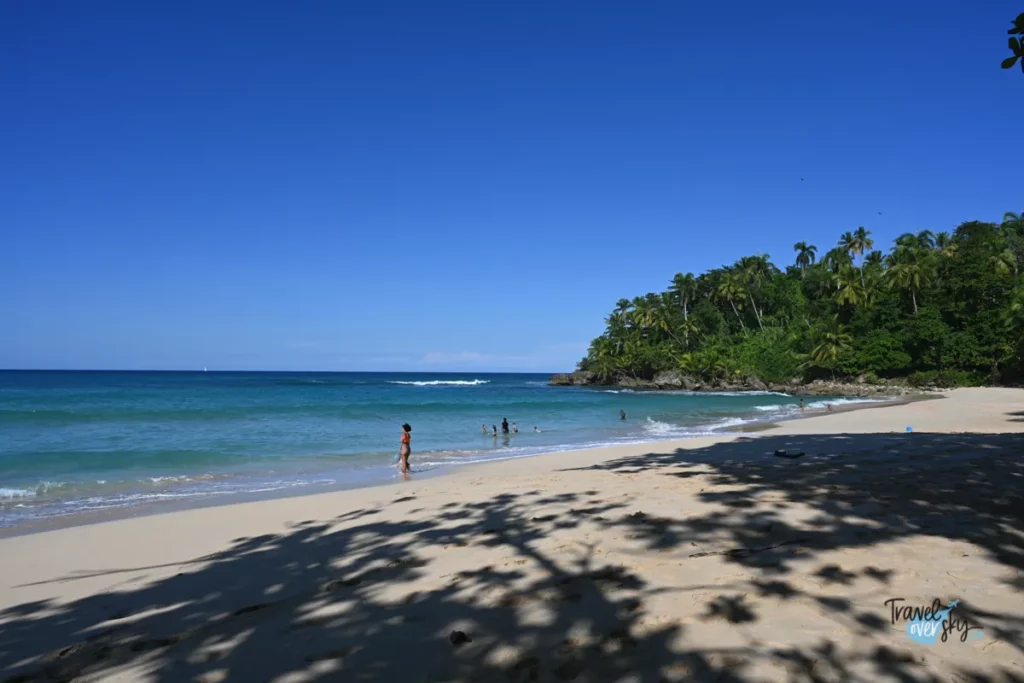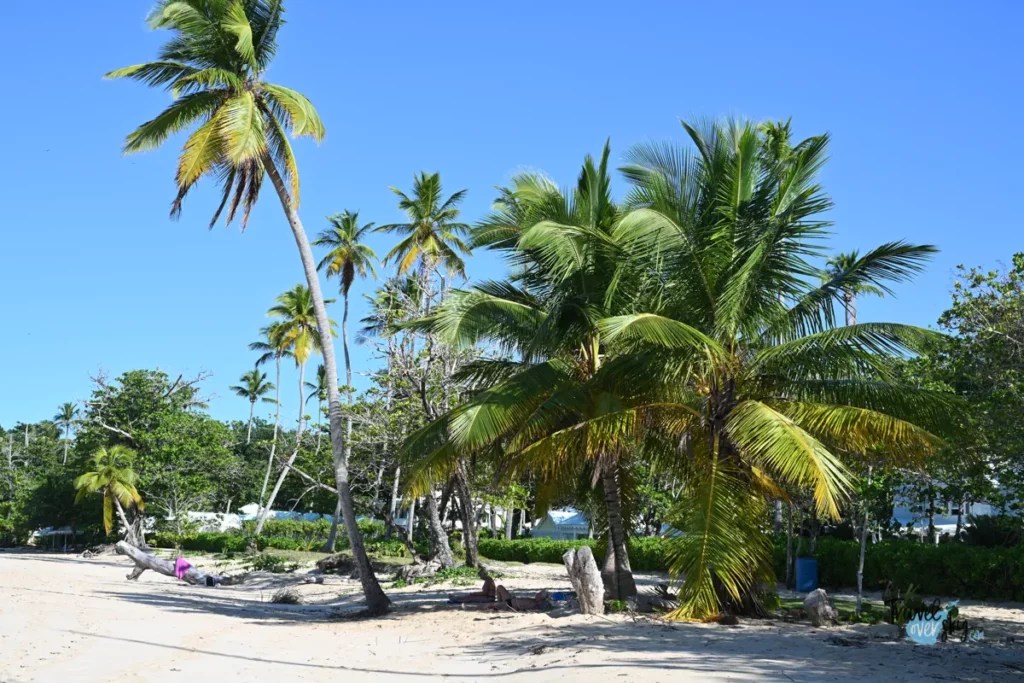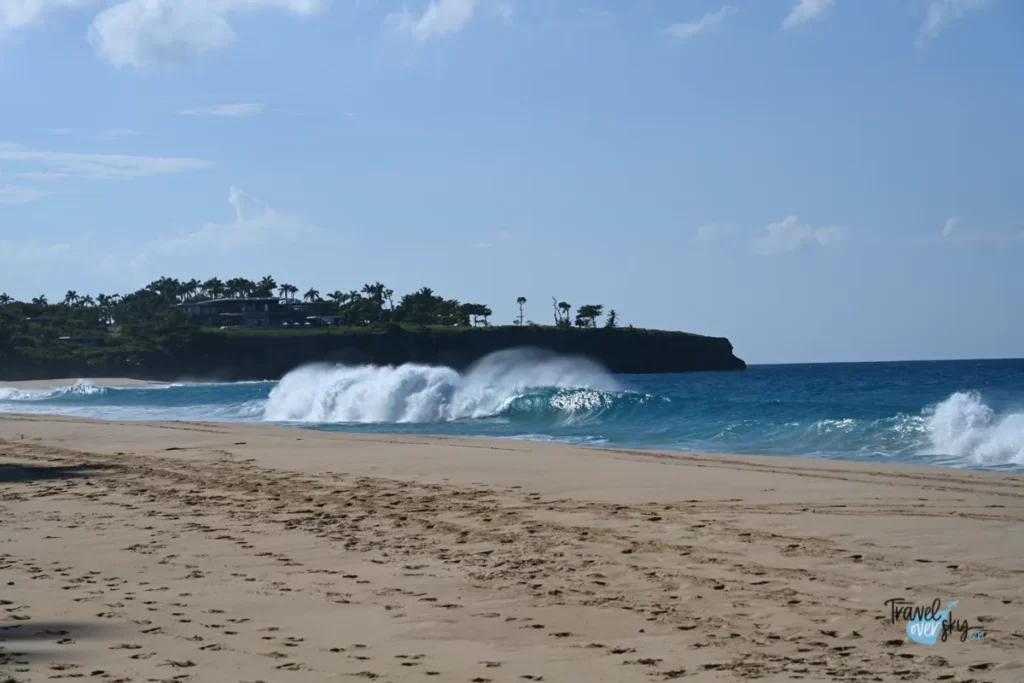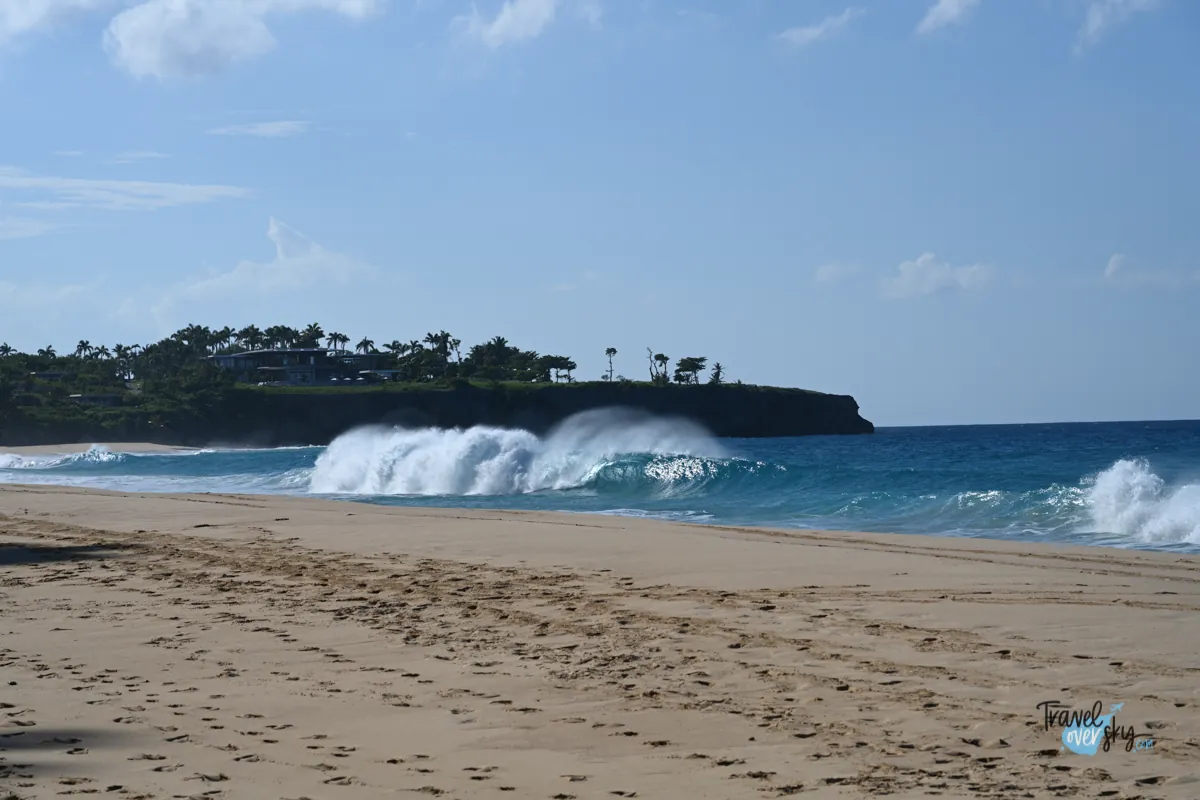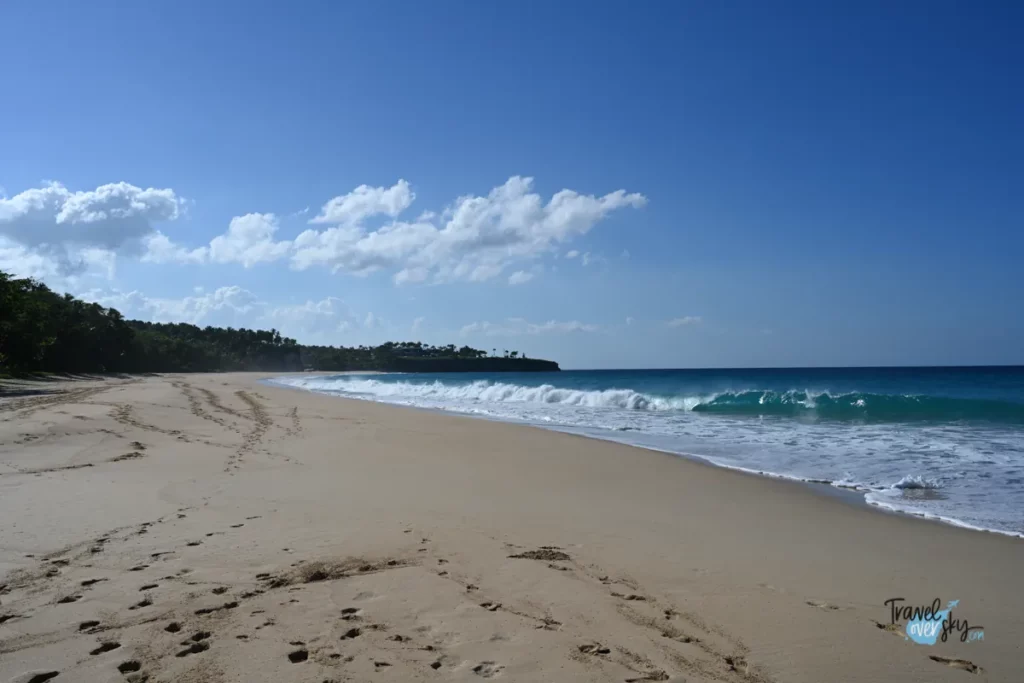 ➡️ Playa Grande – practical information:
When I parked the car, a man immediately turned up saying that the fee for leaving the vehicle there is 100RD$ (2 USD). Finishing this subject, after the return, the same man stated that the fee is 200RD$ (4 USD), but after a short conversation he 'remembered' that we agreed on 100RD$. There are many pubs, restaurants and toilets near the entry. While I visited the beach I encountered many people, mostly Dominicans. There are a few hotels offering direct access to this beach along Playa Grande. The beach itself is very big, long and wide. It reminds me of polish beaches. The sunset there was really magnificent!
TravelOverSky.com advises:
Pay attention to the initial negotiated price, because it often happens that locals will try to make more money than it was set at the start.
🏝 The Playa El Bretón Beach
🚗 How to get to the Playa El Bretón beach?
The entry to the place where you can leave your car might seem a little inconspicuous, you might get a feeling that you are driving into somebody's private possession. Right after I got out of the car a man appeared, proposing a beach sightseeing tour and watching over my vehicle. To my surprise he did not expect any fee for the latter. To get to the beach you need to go down several dozen stairs. They are made of stone material, which seem very solid for Dominican conditions.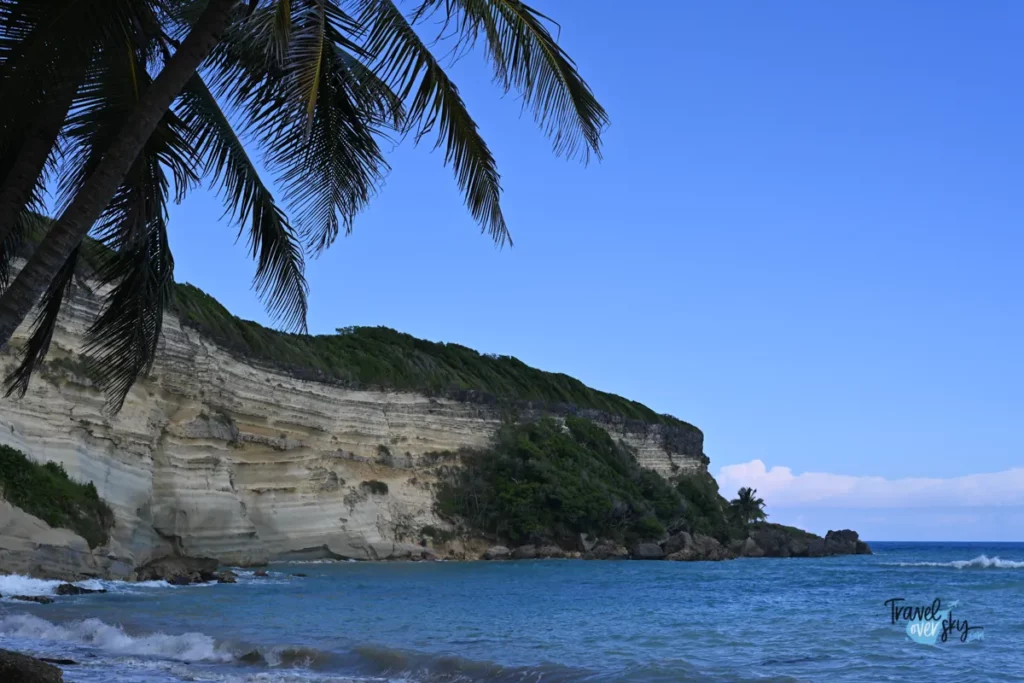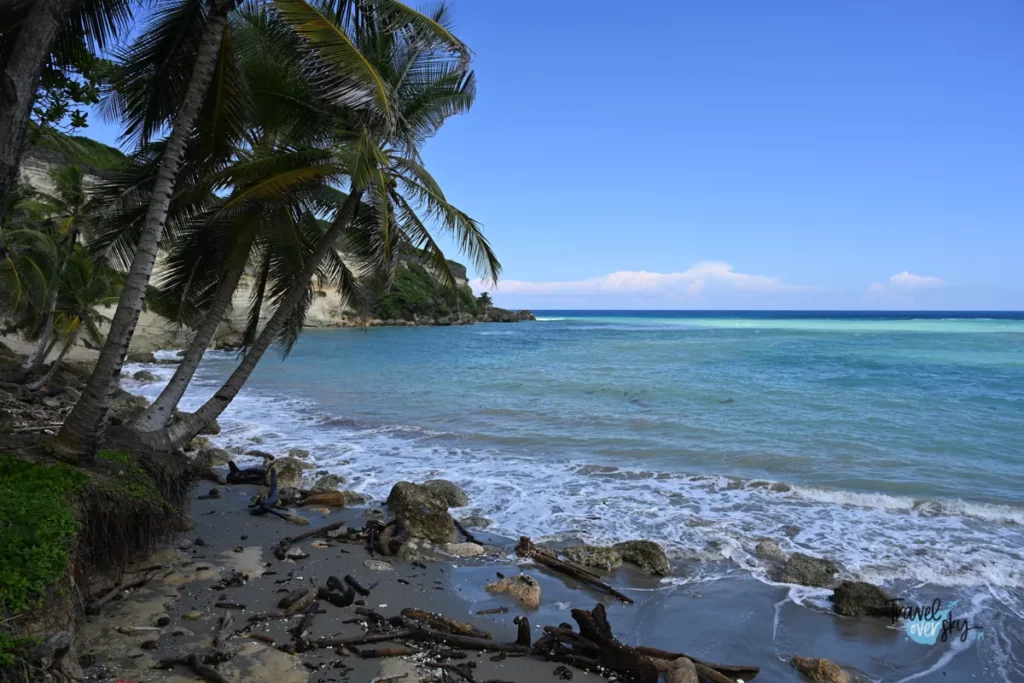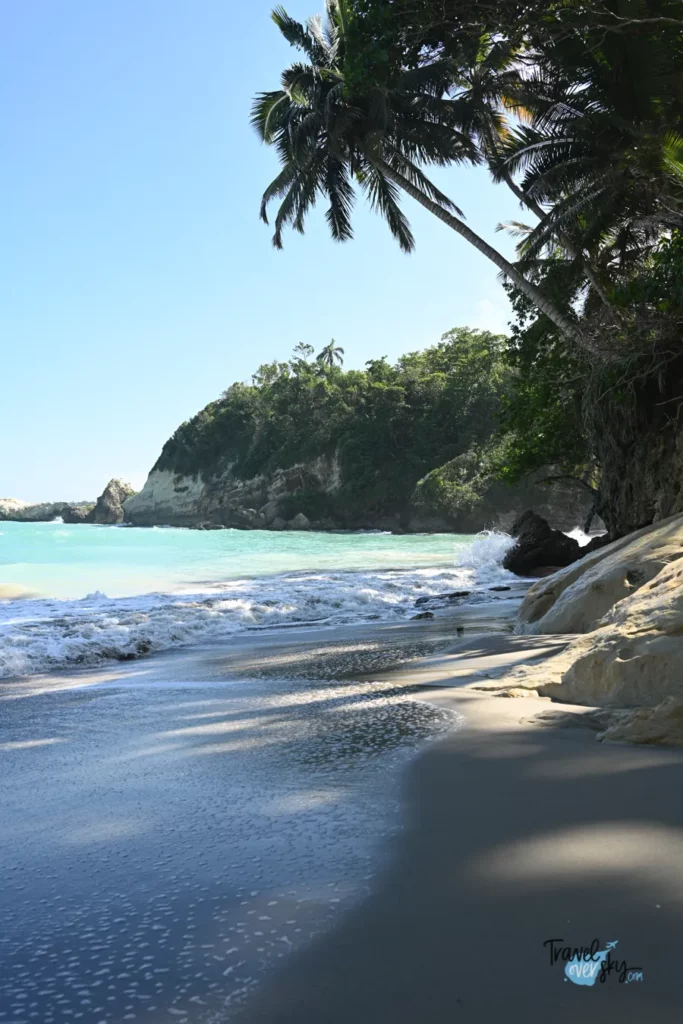 ➡️ The El Bretón beach – practical information:
The beach has really made an impression on me! It is located between two high cliffs and is surrounded by the trees in the back. It is simply heaven on earth! There are not many people there, which is a pro for me. Look at the pictures above! An Additional Wild Beach.
🏝 An Additional Wild Beach
🚗 How to get to the Wild Beach?
I managed to see one more, beautiful and wild beach in Cabrera. It is located in El Bretón district. To get there you need to drive to the end of the driveway leading to impressive houses and villas, then walk a little in the forest and go down the slope to the beach. Good shoes are recommended, as flip flops are a terrible choice! I got there by an accident, which meant I did not have any durable boots on me.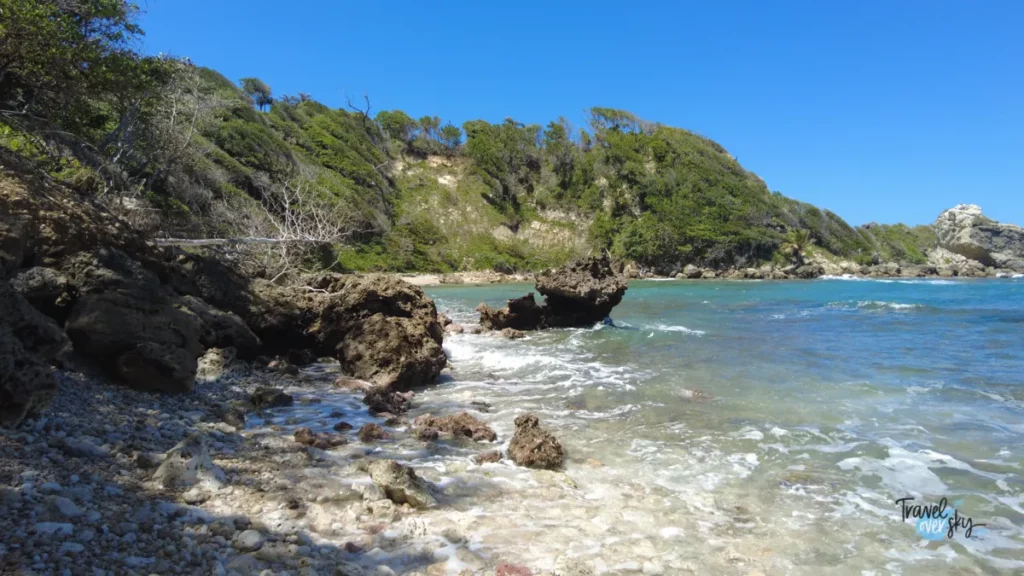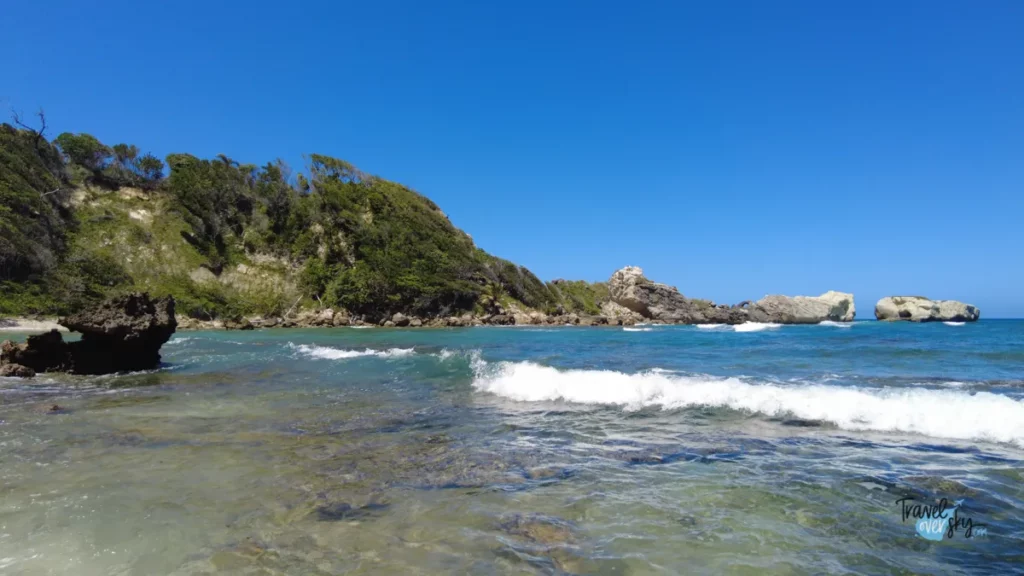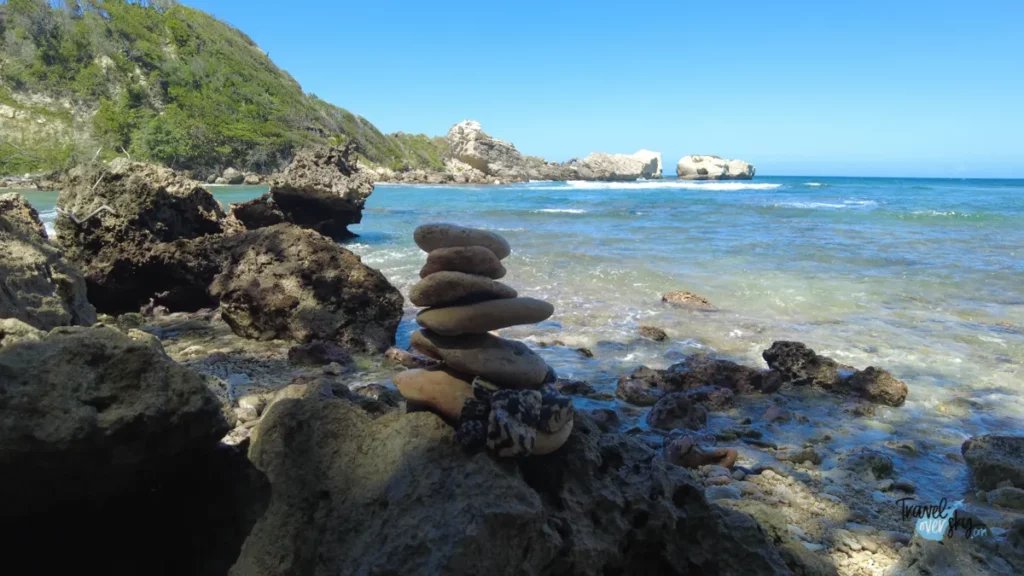 ➡️ The Wild Beach – practical information:
There are two tiny beaches here – one is very stony, with a big amount of sea shells, crabs and sea urchins even! The other one is more sandy, with some trash flowing out (which you do not see on the first one).
🏝 Piscina Natural de Catalina – a closed beach
Piscina Natural de Catalina was the first place that I decided to visit because of the many positive reviews left on the Internet. This place looked really magnificent in the pictures, but it turned out to be closed. It is a private and security guarded place for some time now. I found information that the security can be paid off and it will allow you to enter Piscina Natural, but whenever I drove by, nobody was there. It is worth adding that the entrance is located near the main road, which makes it impossible to park there.
***
Which beach did you like the most? You can read more about beaches around Cabrera in the Rio San Juan trip post. You can also check out what is worth seeing in Cabrera – and there is a lot! Follow Traveloversky on Instagram and Facebook to be up to date.
---
I love sharing my travels, experiences, thoughts and self-tested advices. A travel blog is also a bit of work that I do drinking coffee.
If you want to buy me a coffee, I'd be very pleased!
Virgin Catalina Island. Do you want to know how to get to Catalina Island? What can you do on Catalina...
Read More