The Puerto Rico art – street art and neons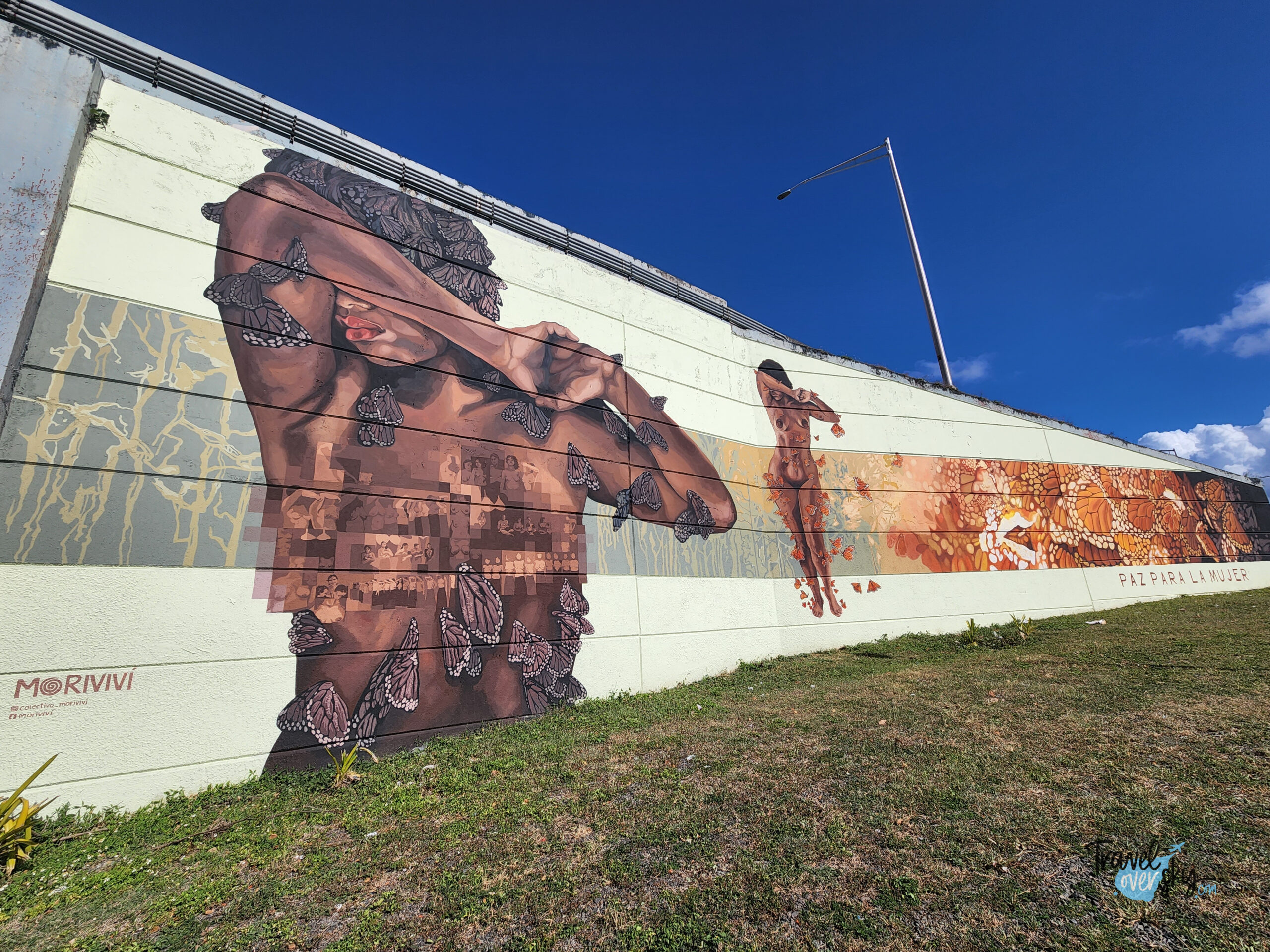 The Puerto Rico art is visible on every corner. During my visit in San Juan I visited the mural district and the T-Mobile one. Visiting the Santurce district and Isla Grande is an awesome idea to spend your free afternoon in San Juan.
This post will surely be colorful – I will present you a part of the murals I managed to see in San Juan. The murals in Puerto Rico are very various and colorful. They are not only about national identity. Street art is everywhere, even in the Old City.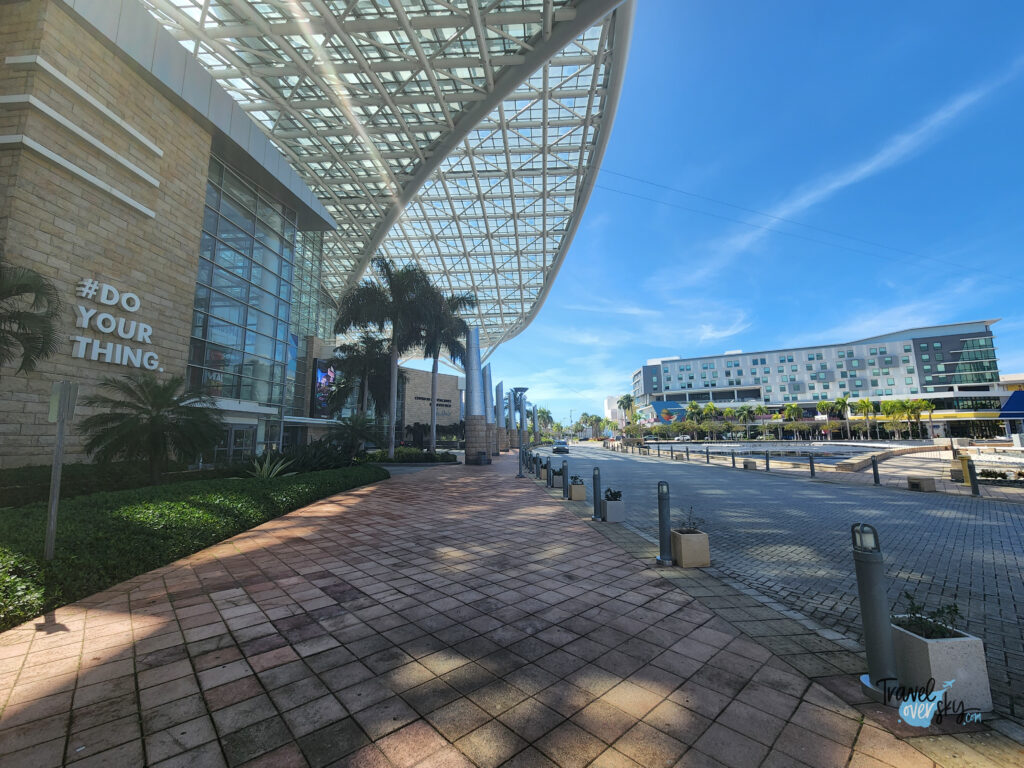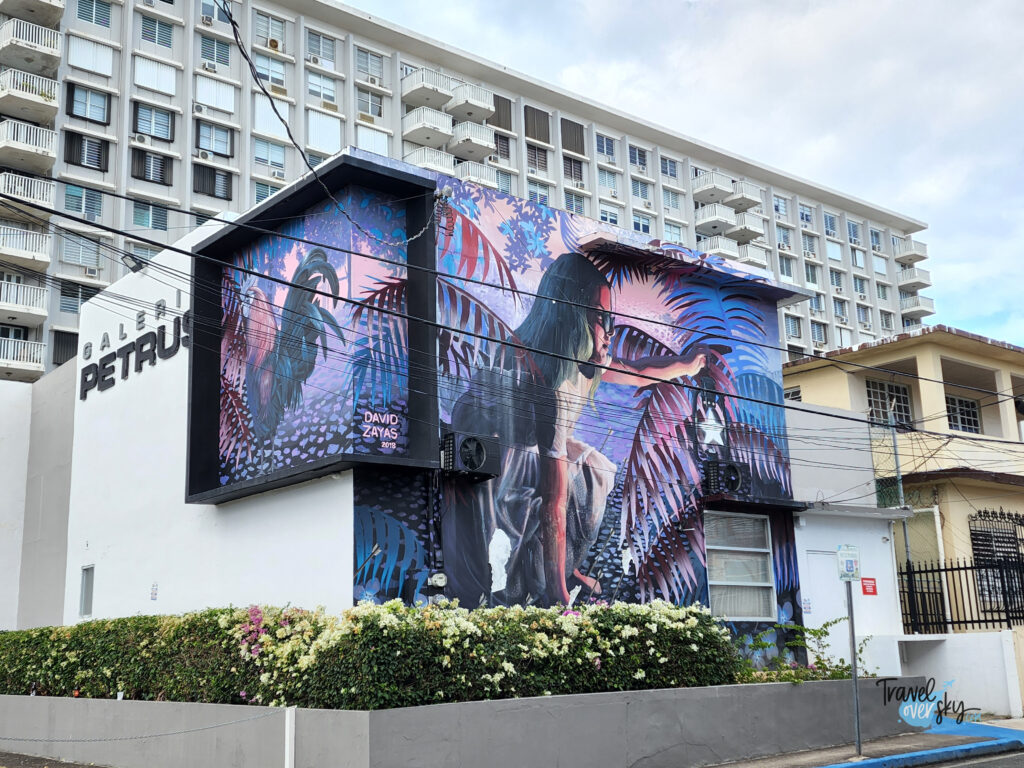 🎨Santurce – street art
The famous Art Walk is located at the Calle Cerra St, Santurce district. It is a place that is famous for its paintings on the buildings. You cannot miss this place while being in Puerto Rico!
Apart from the fantastical murals, which are adorned on almost every wall, you can also try the broad cuisine offer. You will find bars, street food, small restaurants and bistros there. You can learn more about the restaurants I already visited in this region here.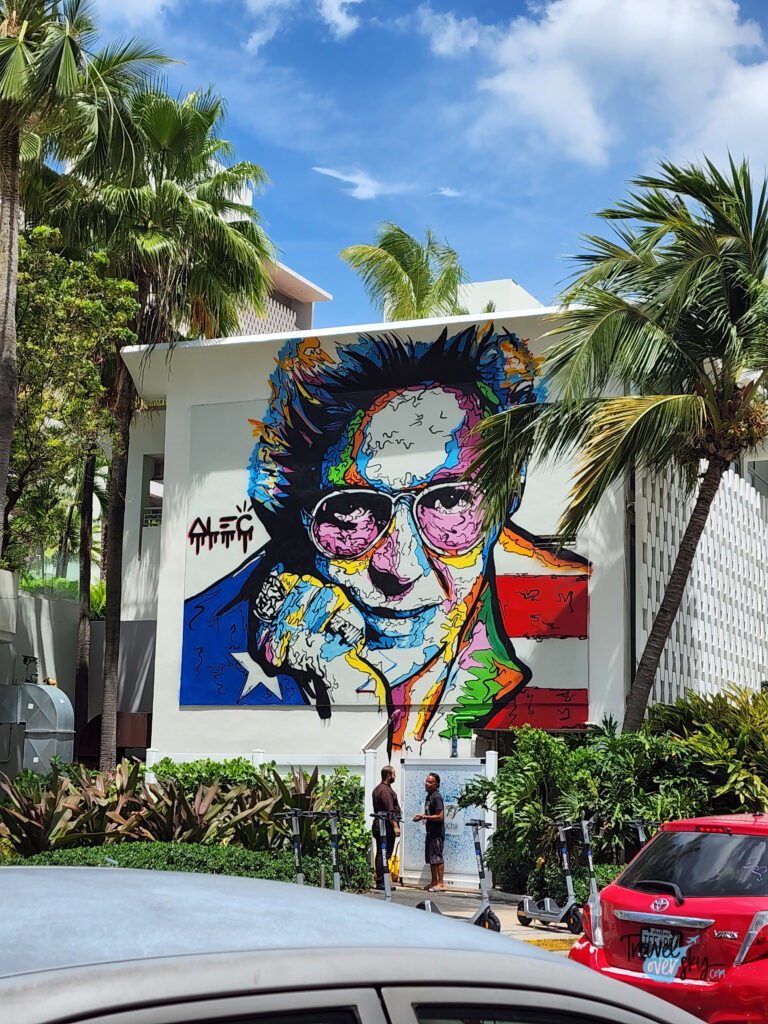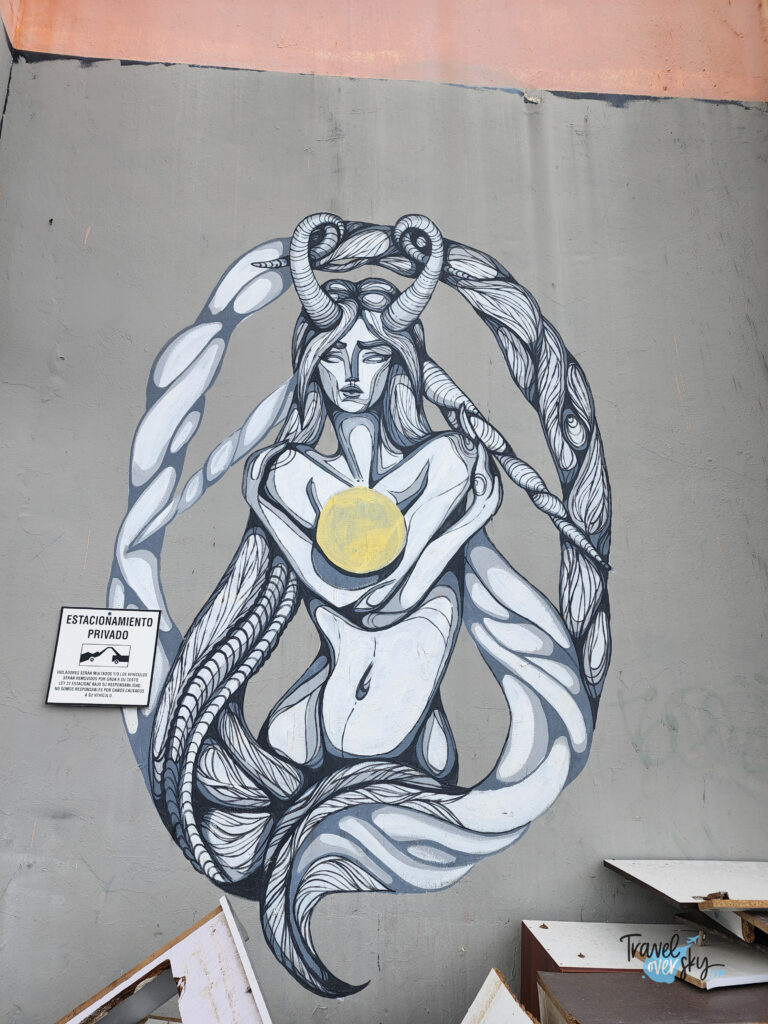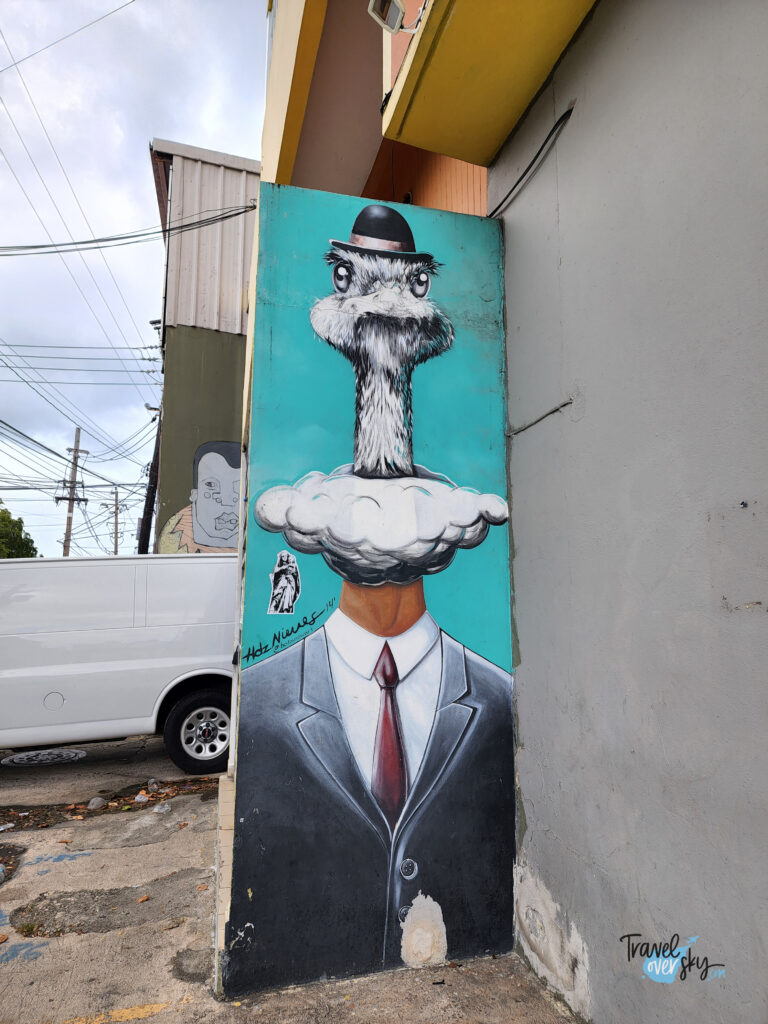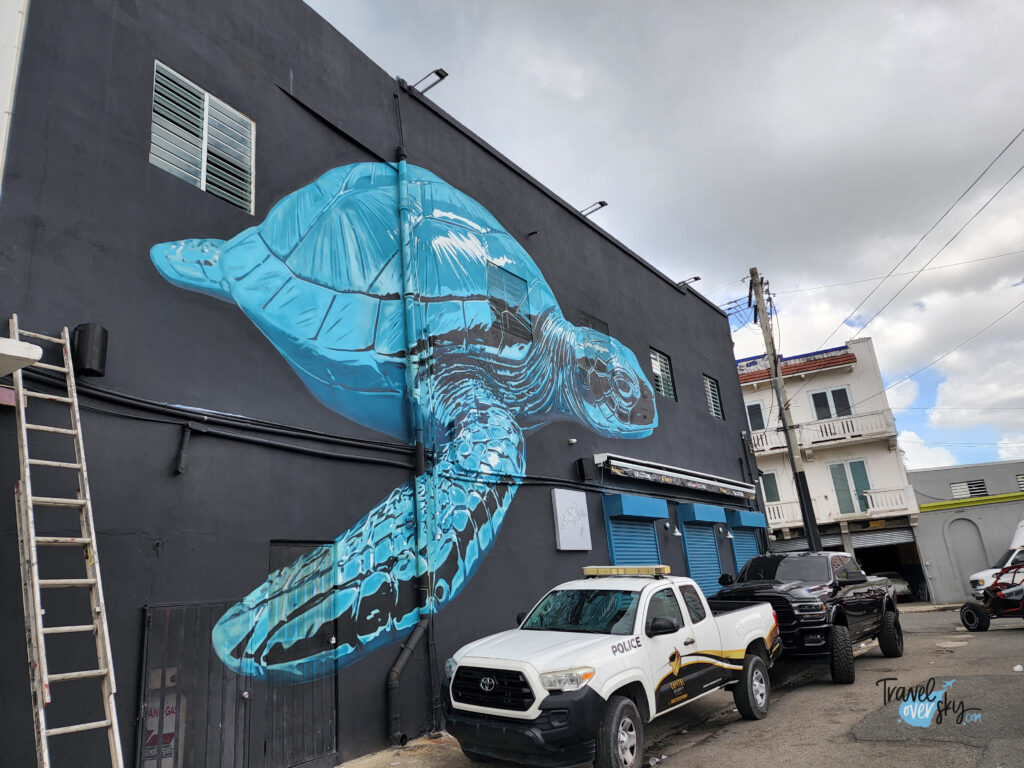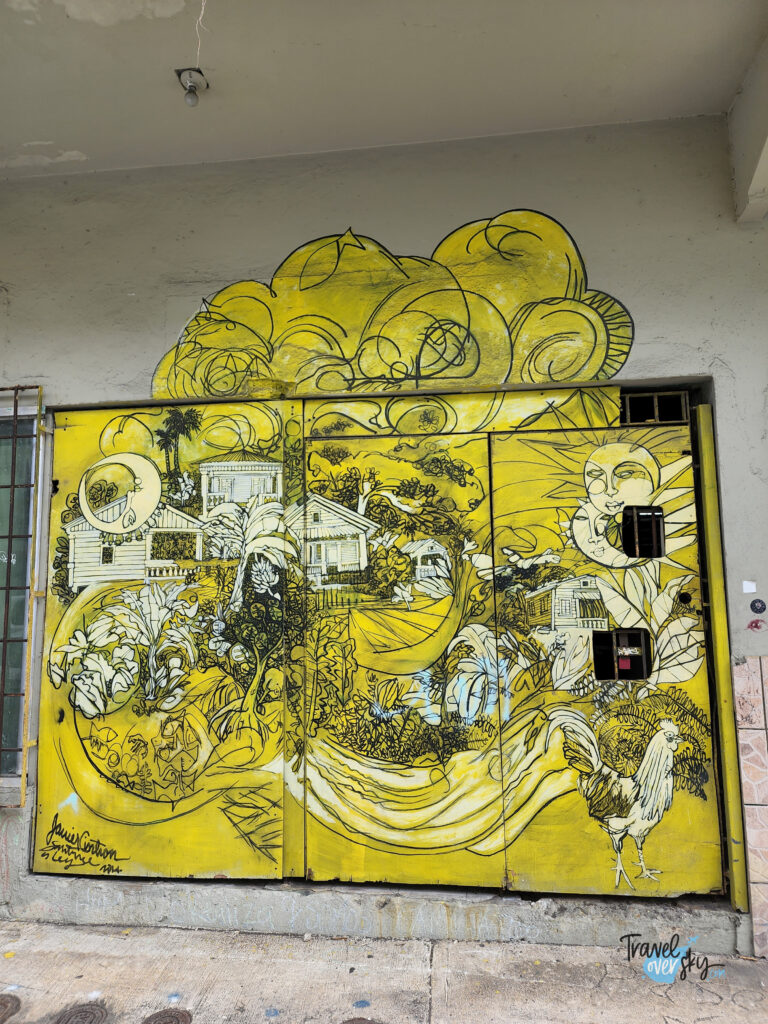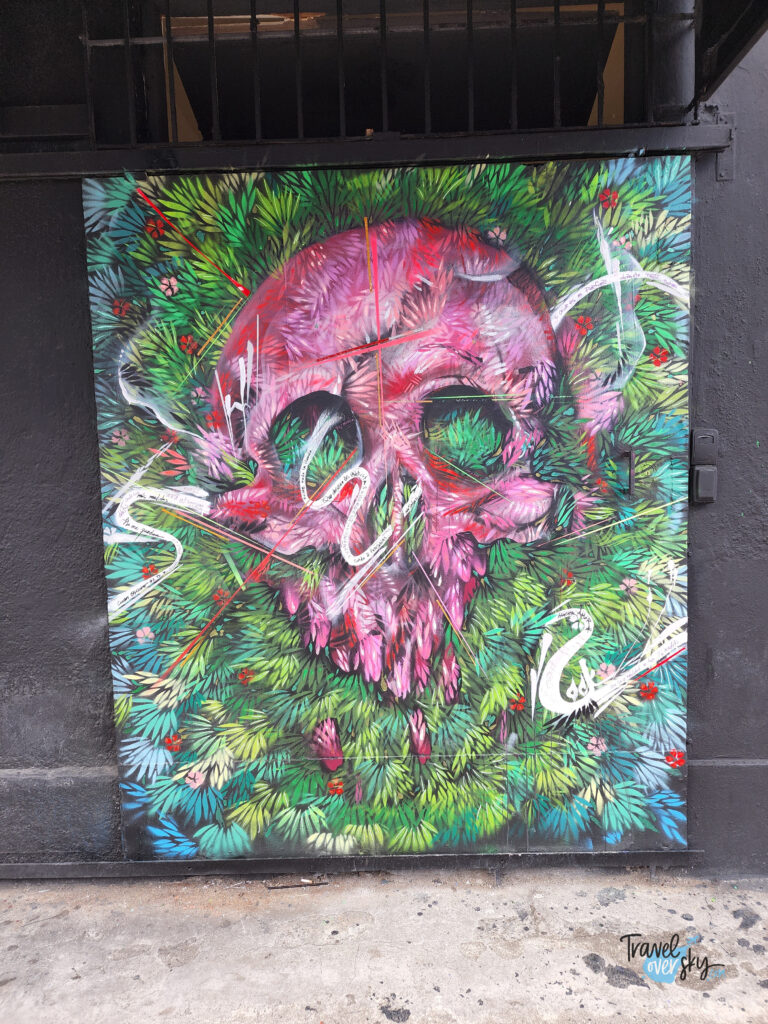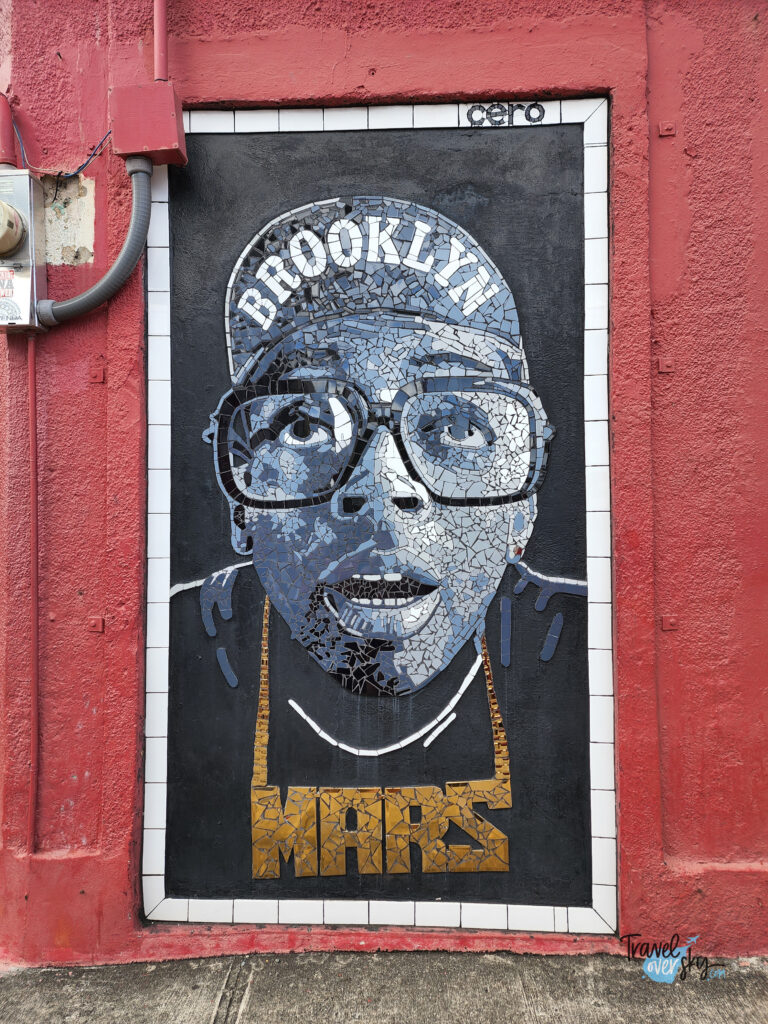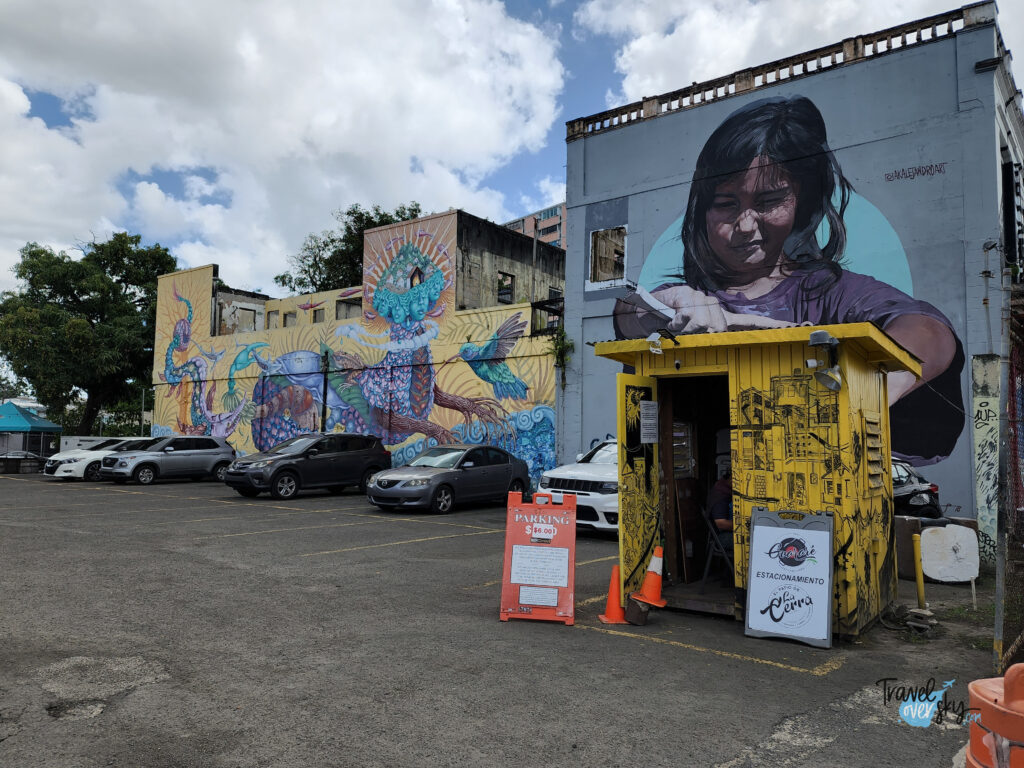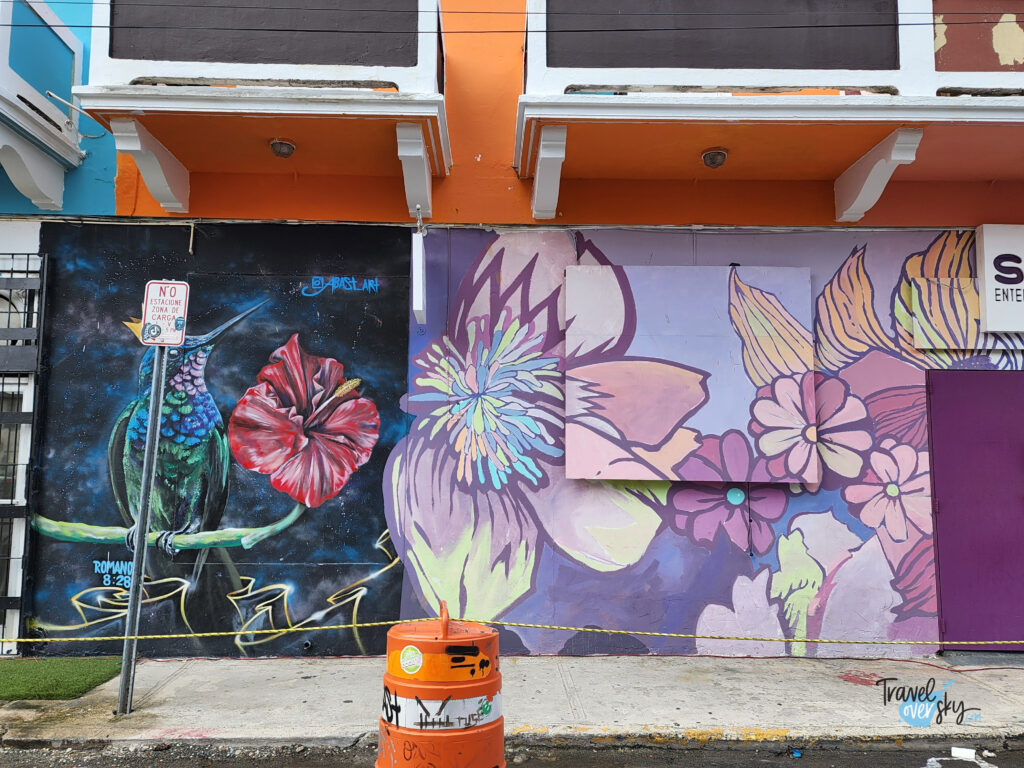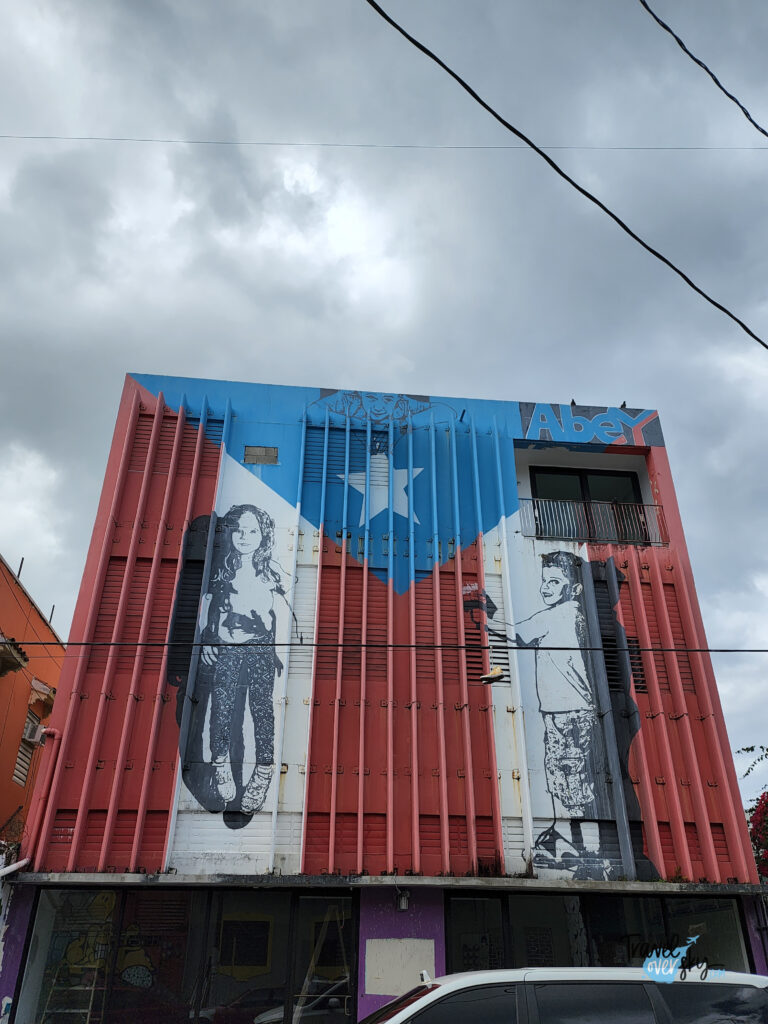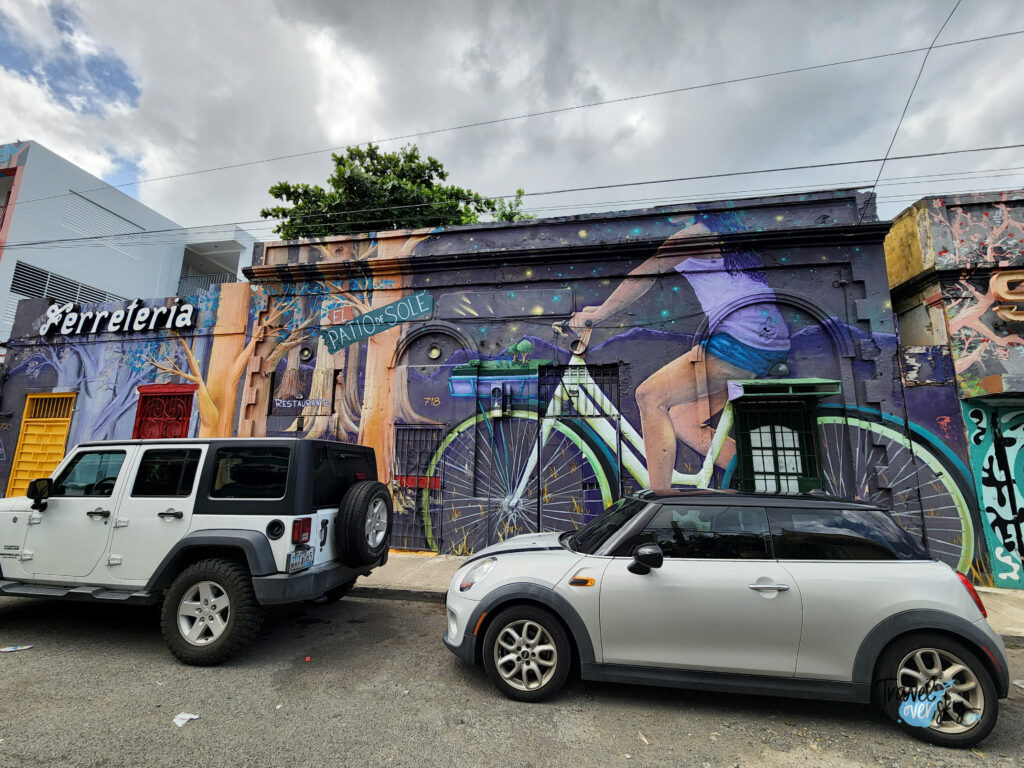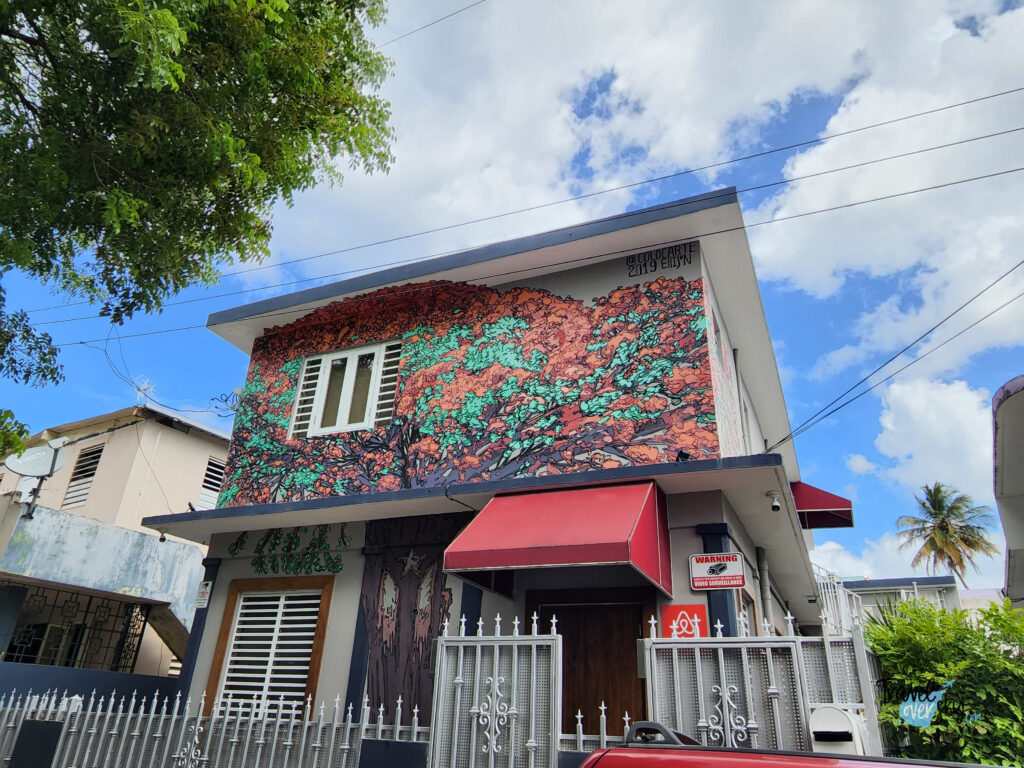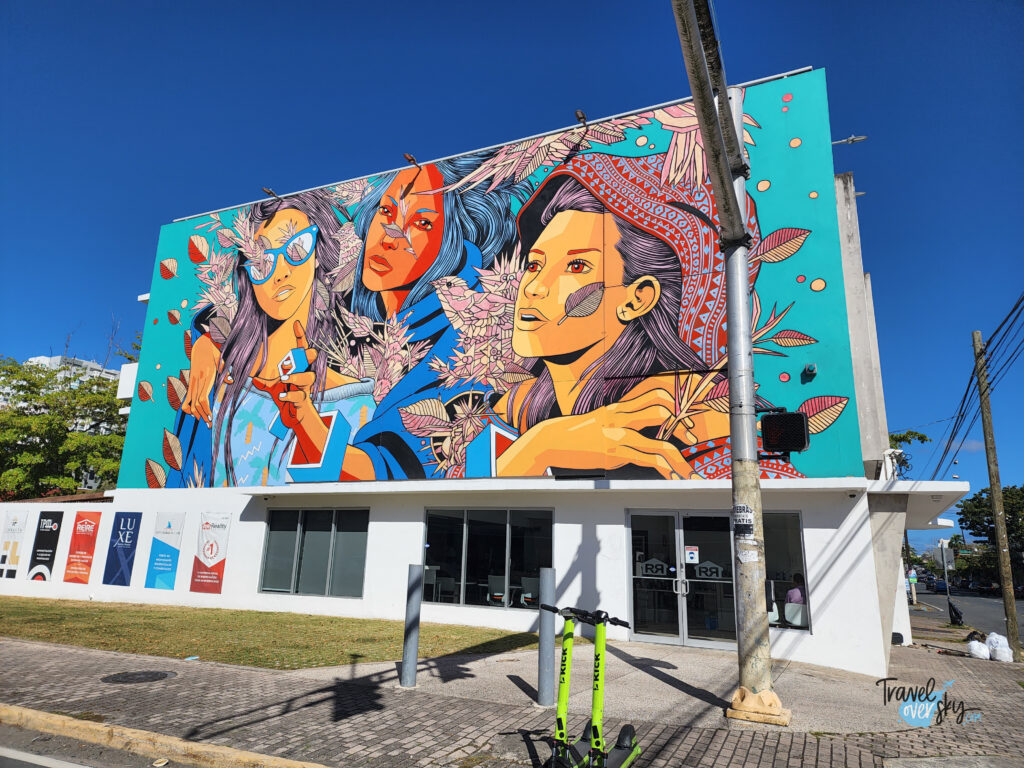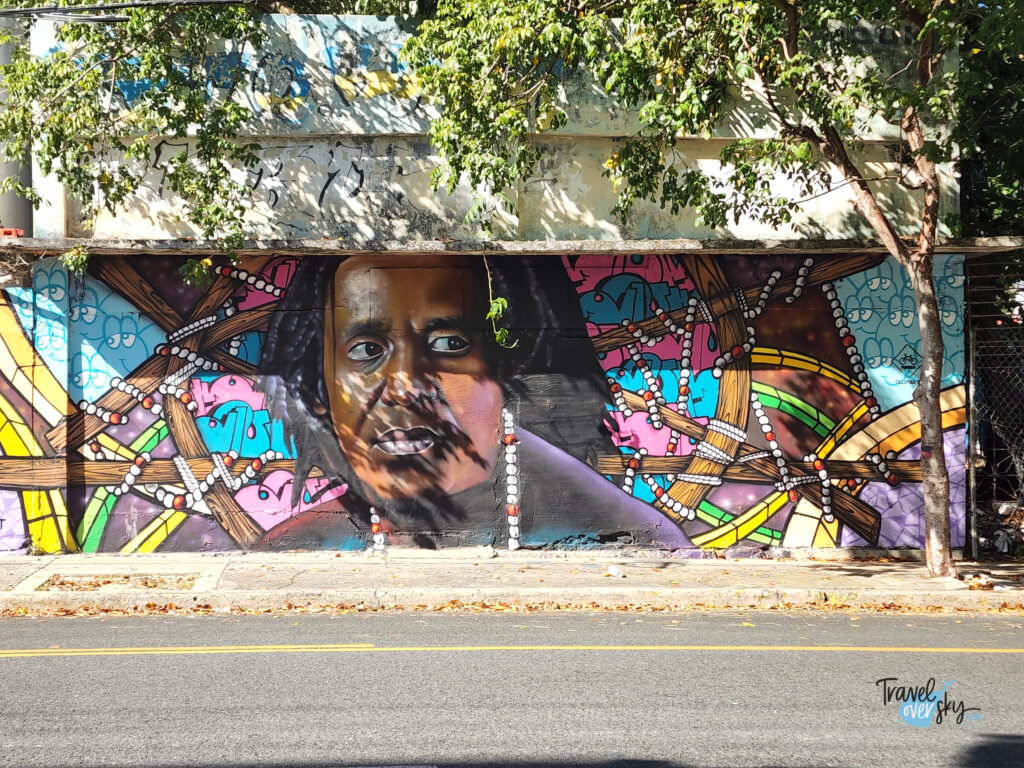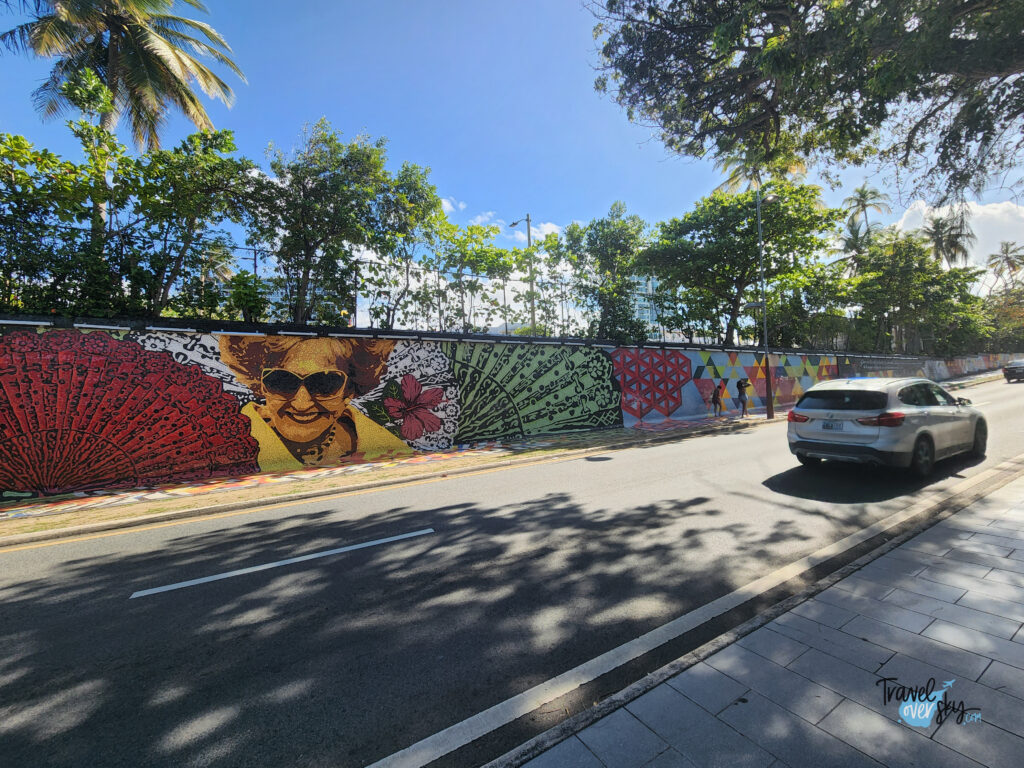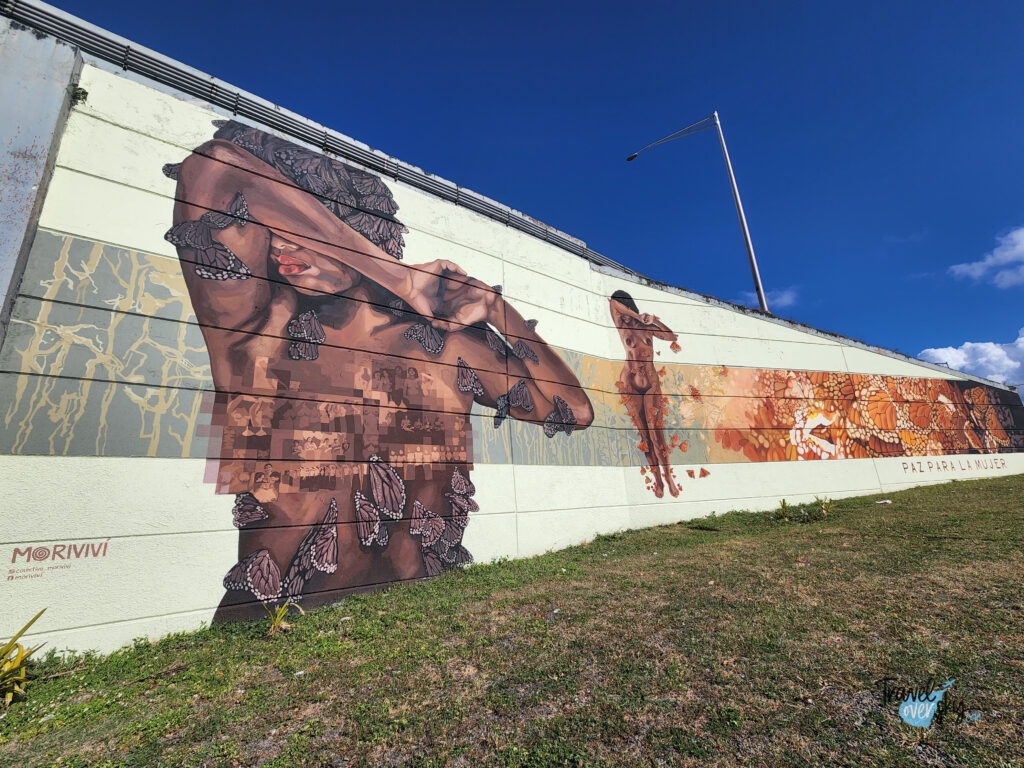 🎨The T-Mobile District
The T-Mobile district is located on the Isla Grande, just a few moments away from the mural district, and because of that it is worth visiting those two places at once. It will take only around half an hour to walk from the Calle Cerra (where the murals are located) to the T-Mobile district.
The district surroundings are very neat and modern. You will find a Puerto Rican Congress Center, casino, hotel, bay and a little airport there.
You can find almost everything in the T-Mobile district – cinemas, bars and restaurants, which makes it a place that you can spend a whole day on.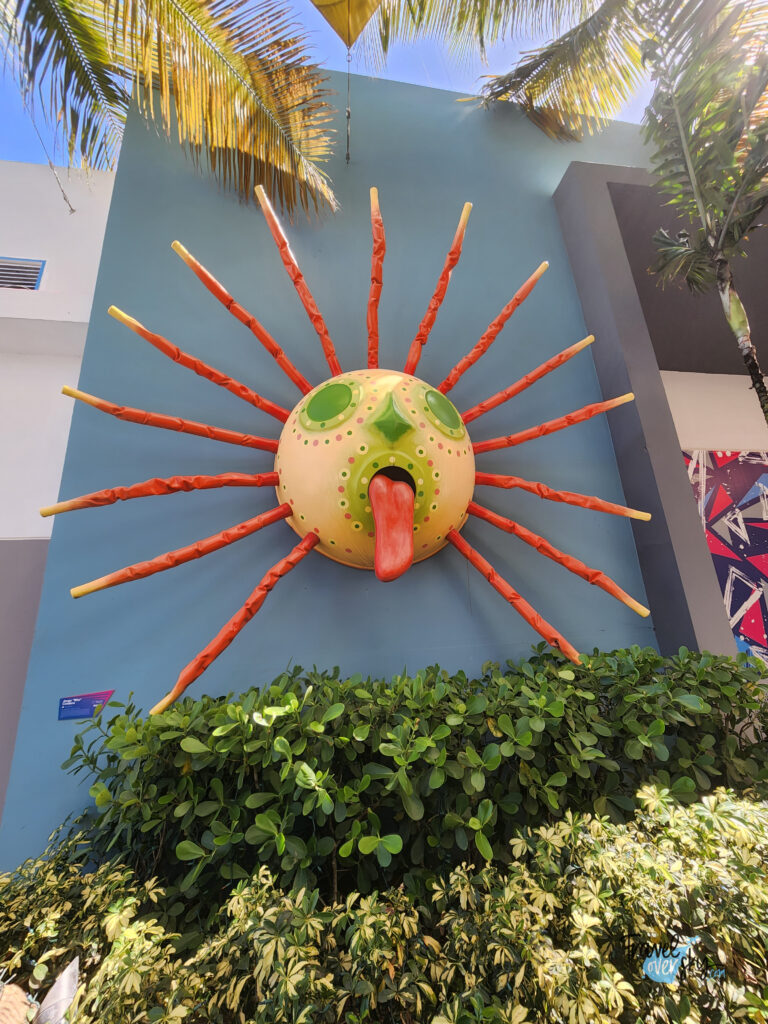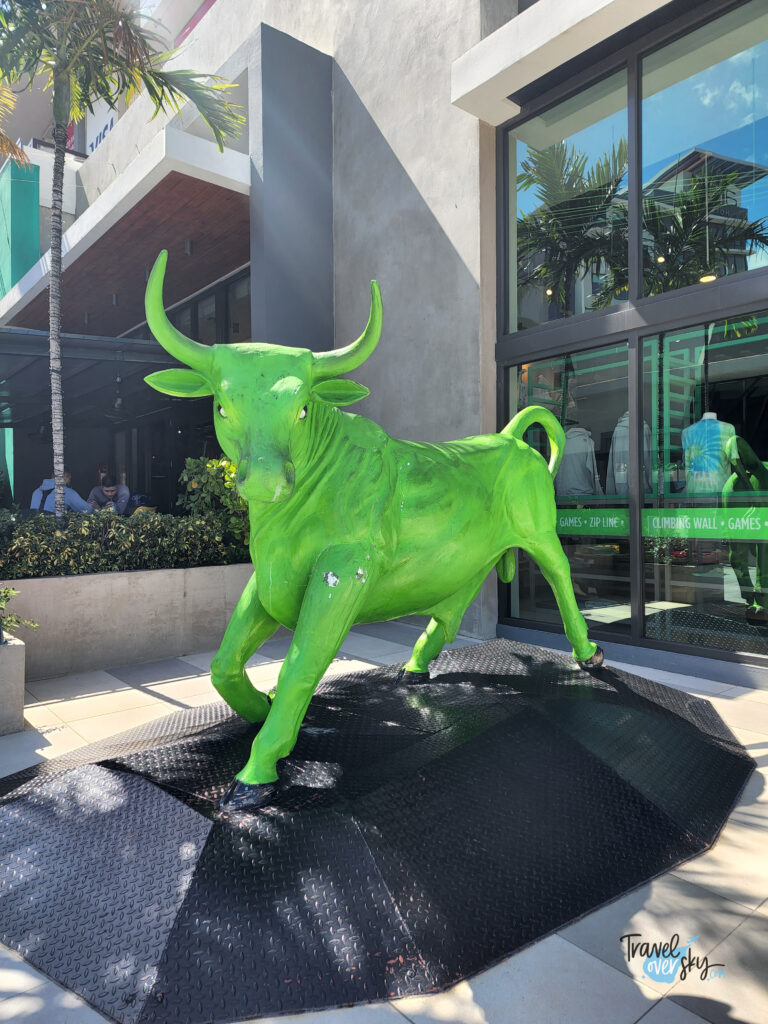 What I liked the most there were the art installations and also the decorations. There was a neatly presented passage with neons and a ceiling where you could watch a San Juan trip. This place is overcrowded during weekends. It is hard to find an available table in bars, so if you prefer a more calm atmosphere, consider visiting this place during the week.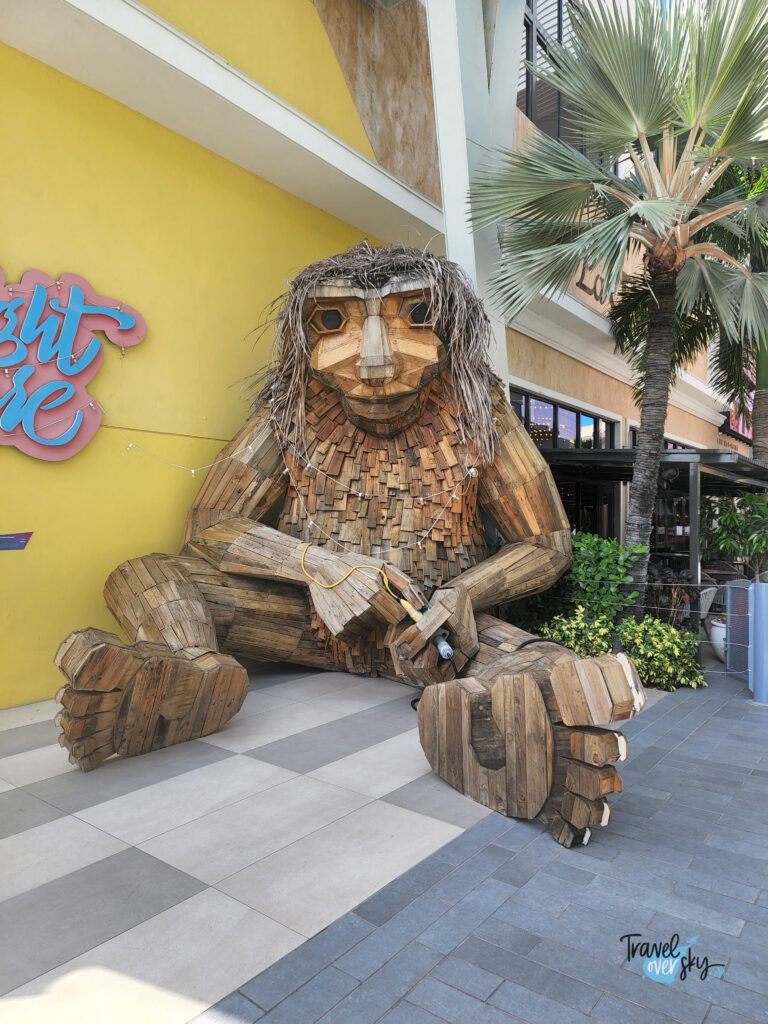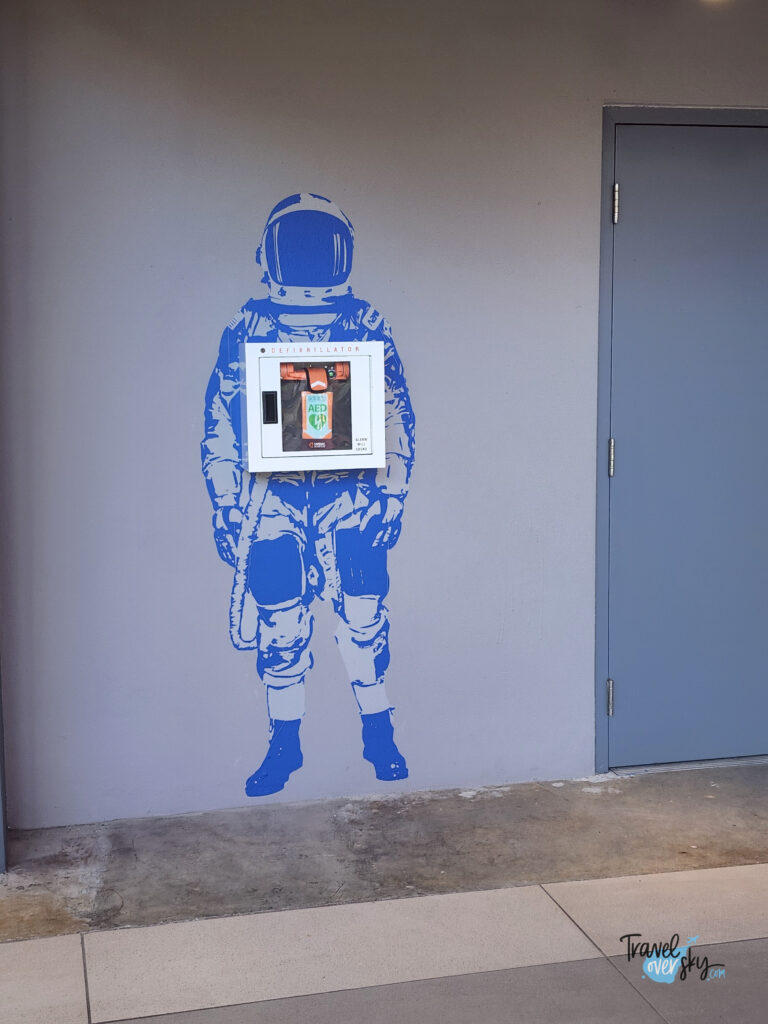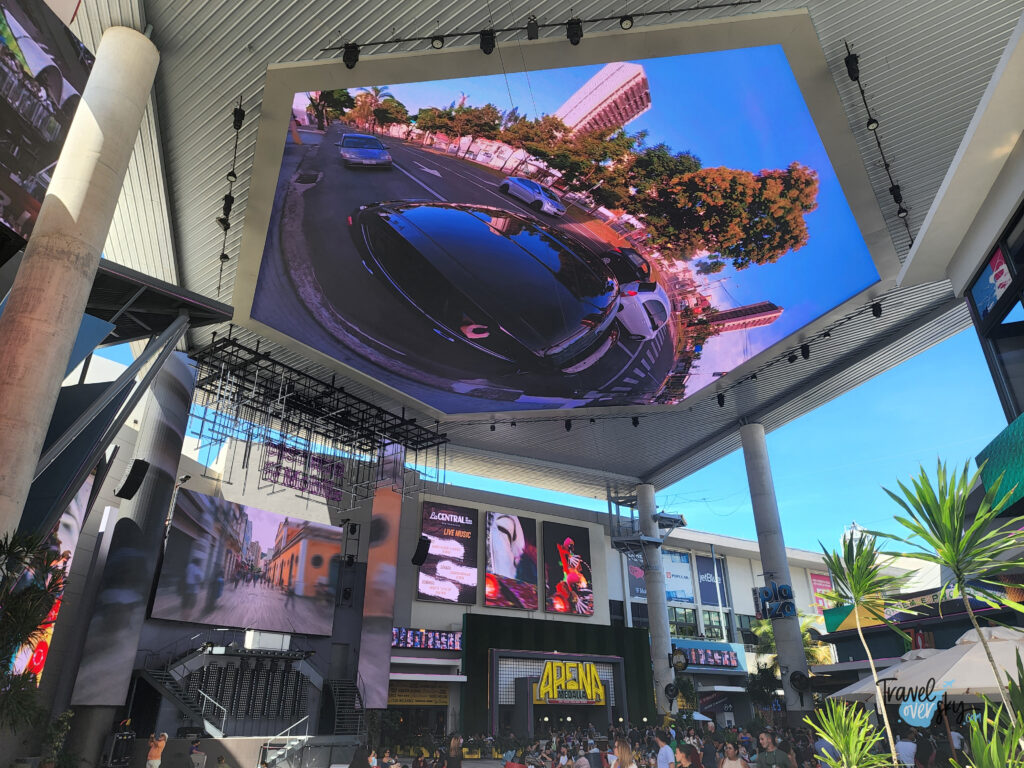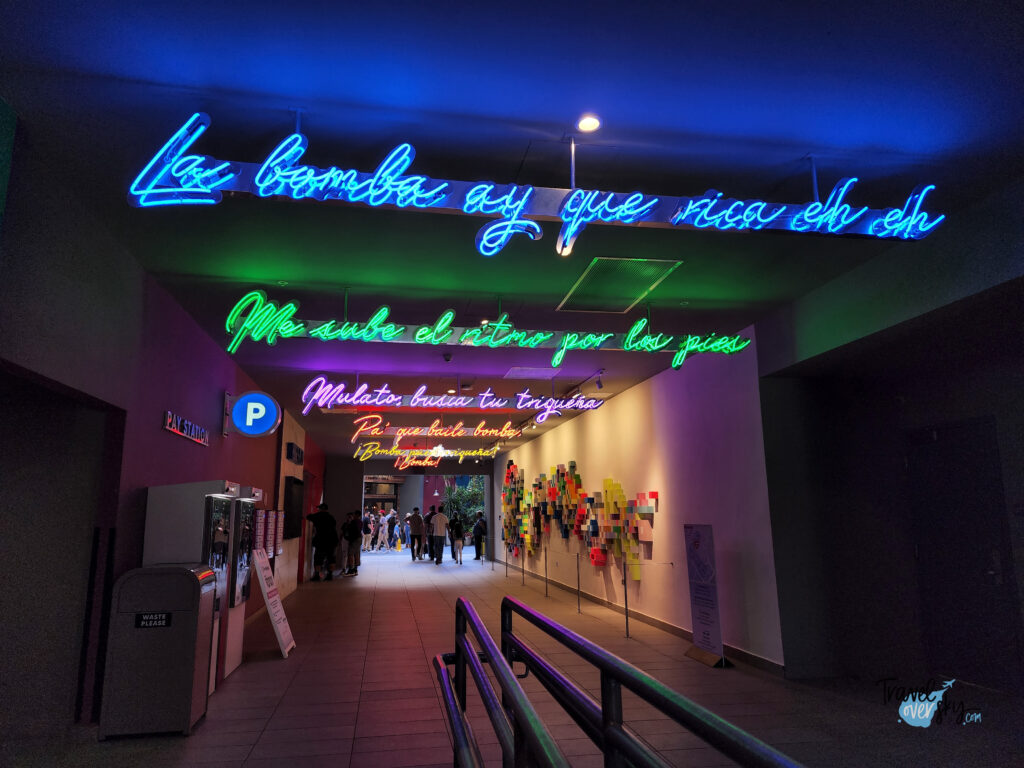 ***
In the Puerto Rico tab you can find more useful information and recommendations about this country.
---
I love sharing my travels, experiences, thoughts and self-tested advices. A travel blog is also a bit of work that I do drinking coffee.
If you want to buy me a coffee, I'd be very pleased!
Virgin Catalina Island. Do you want to know how to get to Catalina Island? What can you do on Catalina...
Read More