Punta Cana: the most beautiful beaches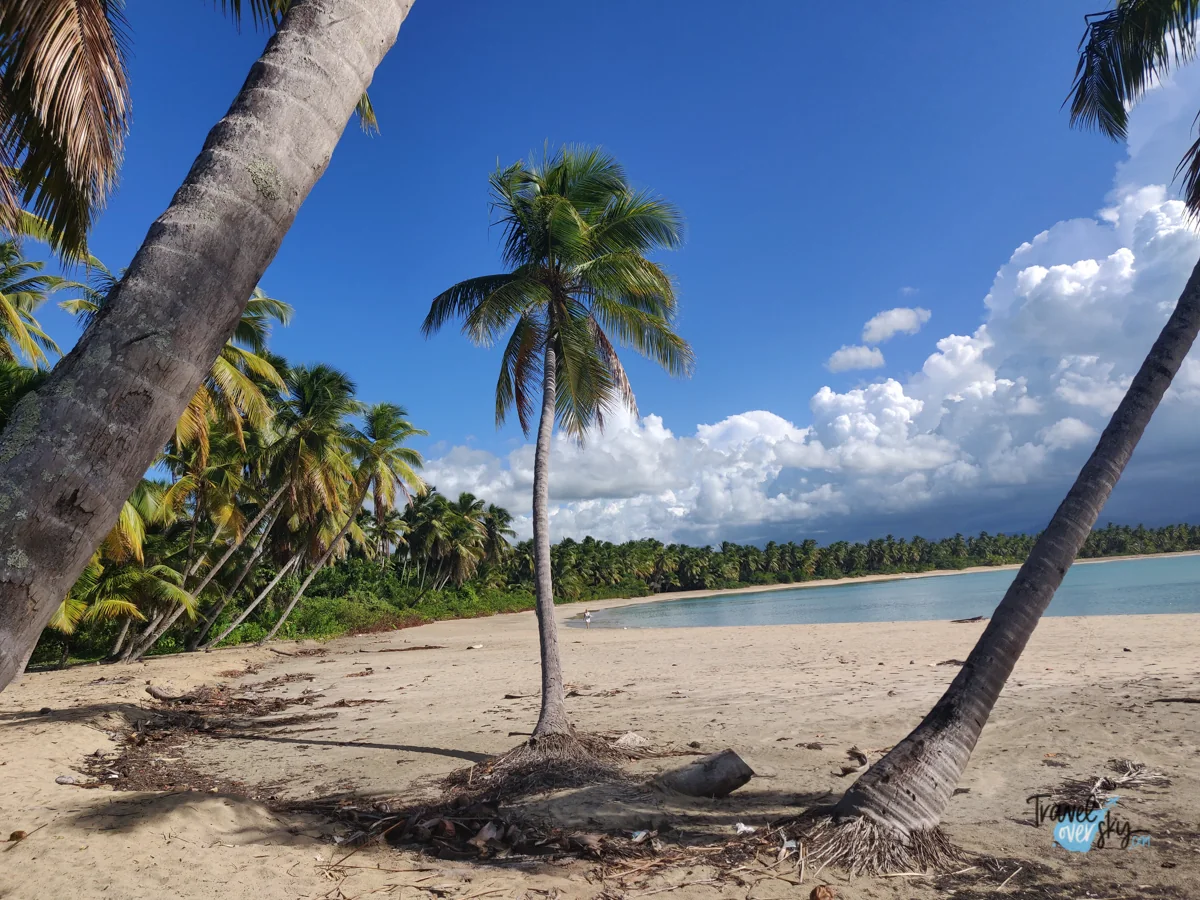 Ahoy! In today's post I will take you for a journey on Punta Cana beaches. As usual, I will add some remarks and tips that you can use for planning your journey. Dominican heavenly beaches are always present in each and every travel agency's folder, tempting tourists with its white sand and turquoise water. But is it all true? I will do my best to answer this question for you 😉
The Punta Cana beaches – which are worth seeing?
At the beginning I would like to state that practically every beach is available to reach on your own. You don't have to pay an additional fee to guide, you can easily go there by Uber (much cheaper option). The only exceptions here are the Saona or Cayo Levantado beaches, where you need to get by a boat.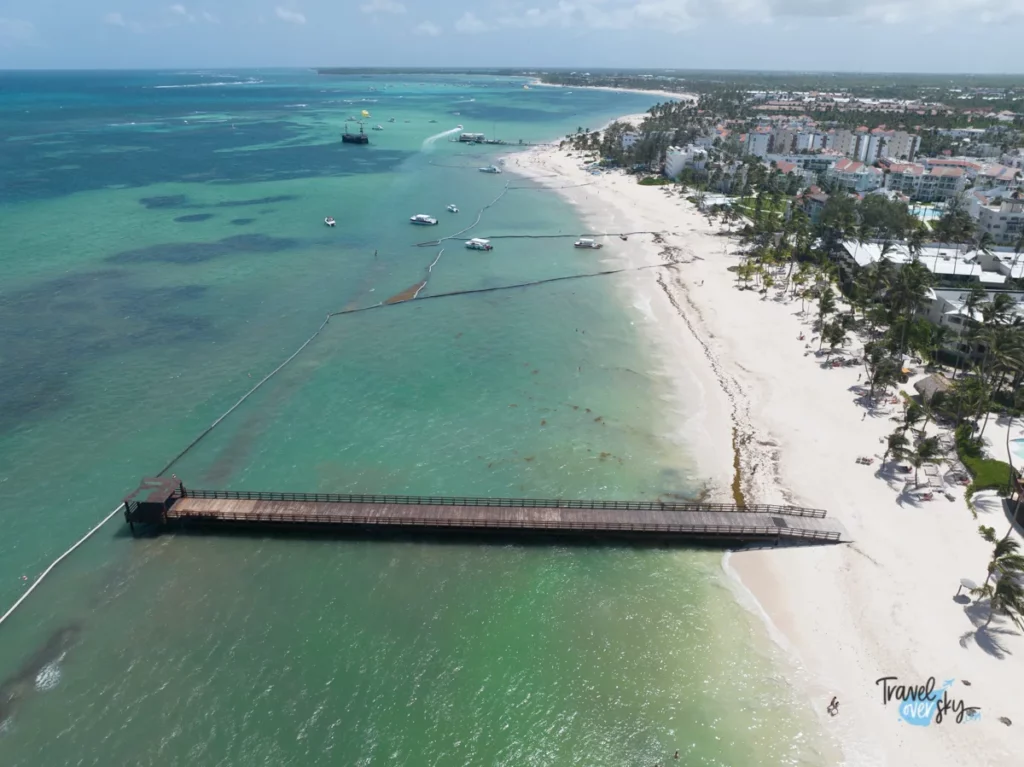 🚗 How can you get to Punta Cany beaches?
In Bávaro you can rent a moto taxi, guagua or Uber. Some of the beaches are not far from the Bávaro center, which makes car renting or a deal with a driver essential. An Uber would be an indicator of a fair price, where you can check which is the most common one. Here you can learn more about Punta Cana transportation.
Important thing is that in the Punta Cana region you can have a walk alongside the shore as there are no cliffs which would make the stroll impossible.
Remember that many beaches (especially the ones around the resorts) are guarded by armed security 24/7. However you do not need to be afraid, as they are there for your safety. The security is also checking that there are no people from the outside of the resorts there, nevertheless nobody can forbid you from spreading your own blanket or a towel and enjoying the beautiful views.
🏝 Bávaro Beach
🚗 How to get to Bávaro Beach?
The easiest way to Bavaro beach is to start from Bibijagua beach. There is also a parking spot near Bibijagua beach, where you can leave your car.
➡️ Bávaro beach – practical tips:
Like most of the close to the airport beaches, Bávaro beach is quite exceedingly visited by the tourists. Additionally, there are lots of hotels built alongside the shore, which offer the first view on the Atlantic Ocean – such a fairy tale!
You can stroll on the Bávaro beach a little bit further from the resorts, where you can encounter a more wild beach with lots of palms growing there.
TravelOverSky.com advises:

Do not be afraid if you see an information saying that the beach is not guarded anymore and that you enter at your own risk. Be mindful and do not stroll after dark, do not show off money and you will be good. These are the basic principles of safety, which you should use during your whole trip to Dominicana and everywhere else.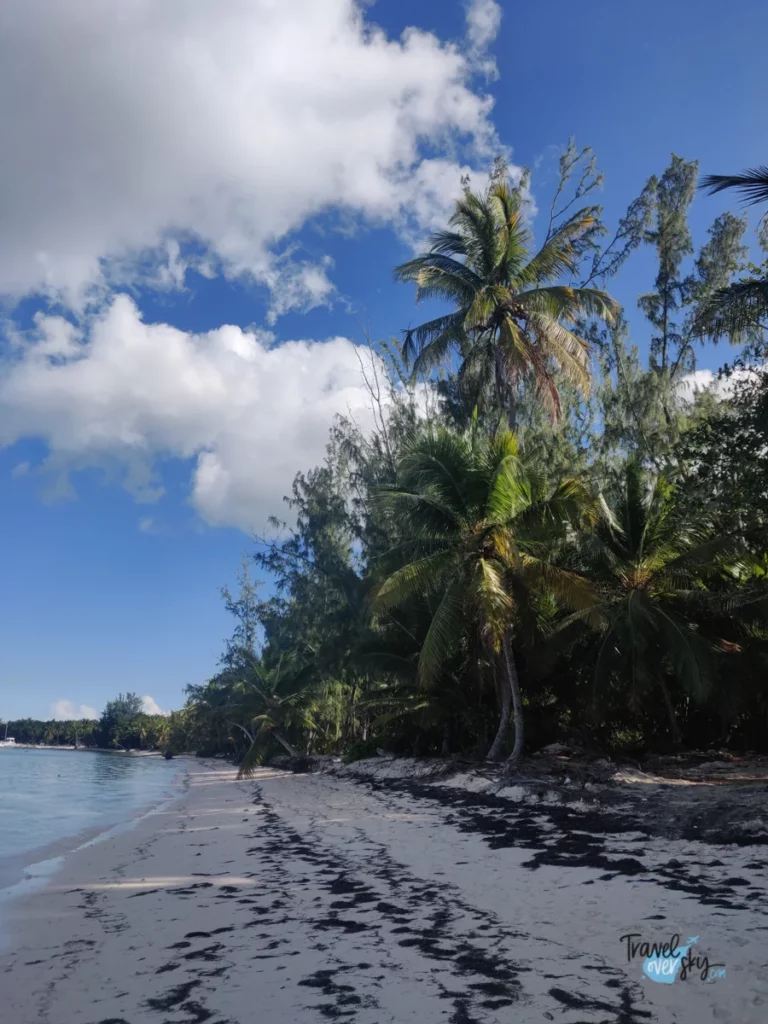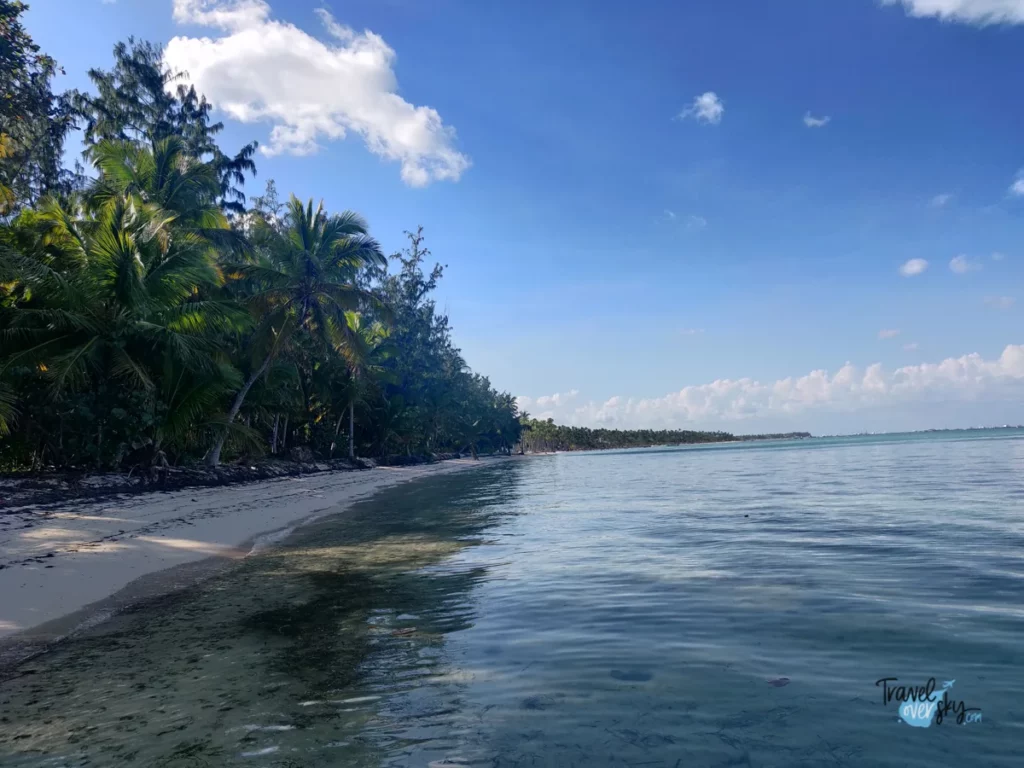 🏝 Bibijagua Beach
This place is a little crowded, usually there are no deck chairs here. You can find a few restaurants and bars here. I treated Bibijagua beach as an entry point to the walks alongside the shore.
There are many boats, catamarans and yachts on the beach, which would take you for a trip or where you can enjoy a party on the open sea.
🚗 How can you get to Bibijagua beach?
The entry to Bibijagua beach goes through a little bazaar. You can buy souvenirs, larimar (a dominican mineral) jewelry, paintings and beverages/snacks here.
➡️ Bibijagua beach – practical tips:
It is worth mentioning that the beach is open 7AM-7PM, and this is also a time to visit the parking lot there.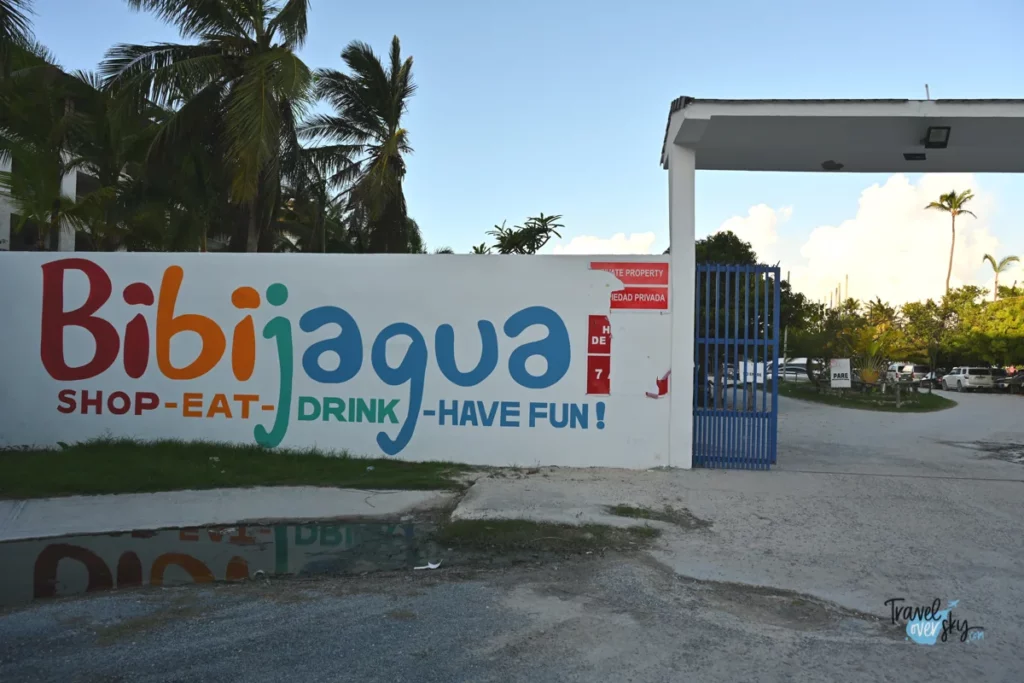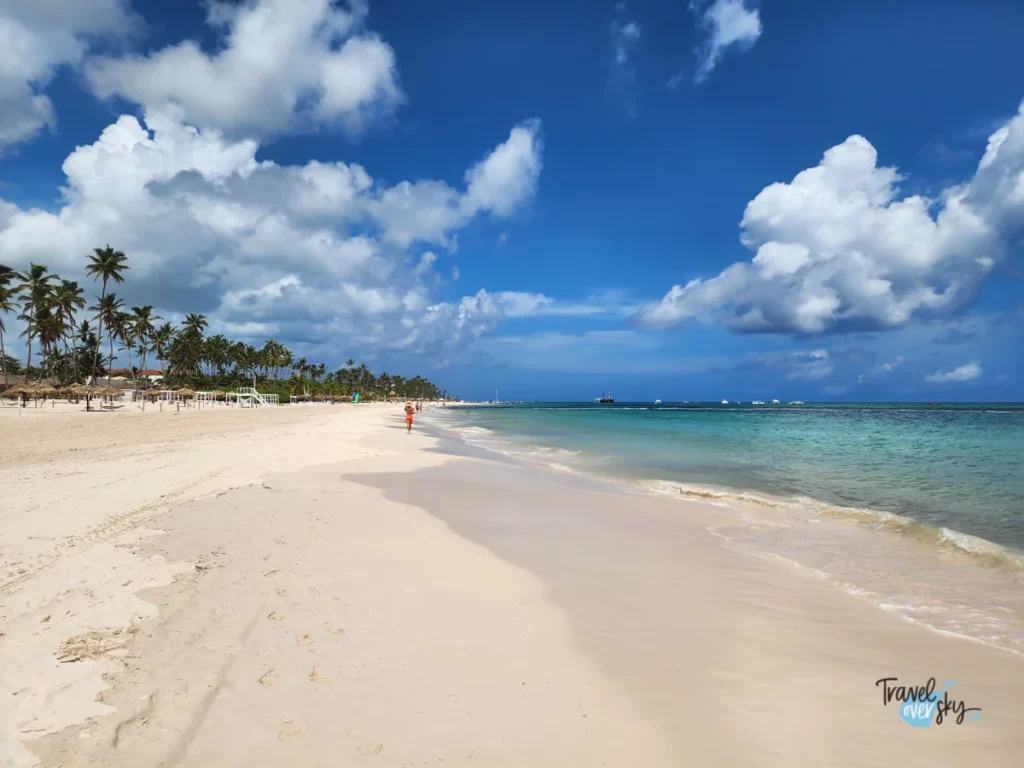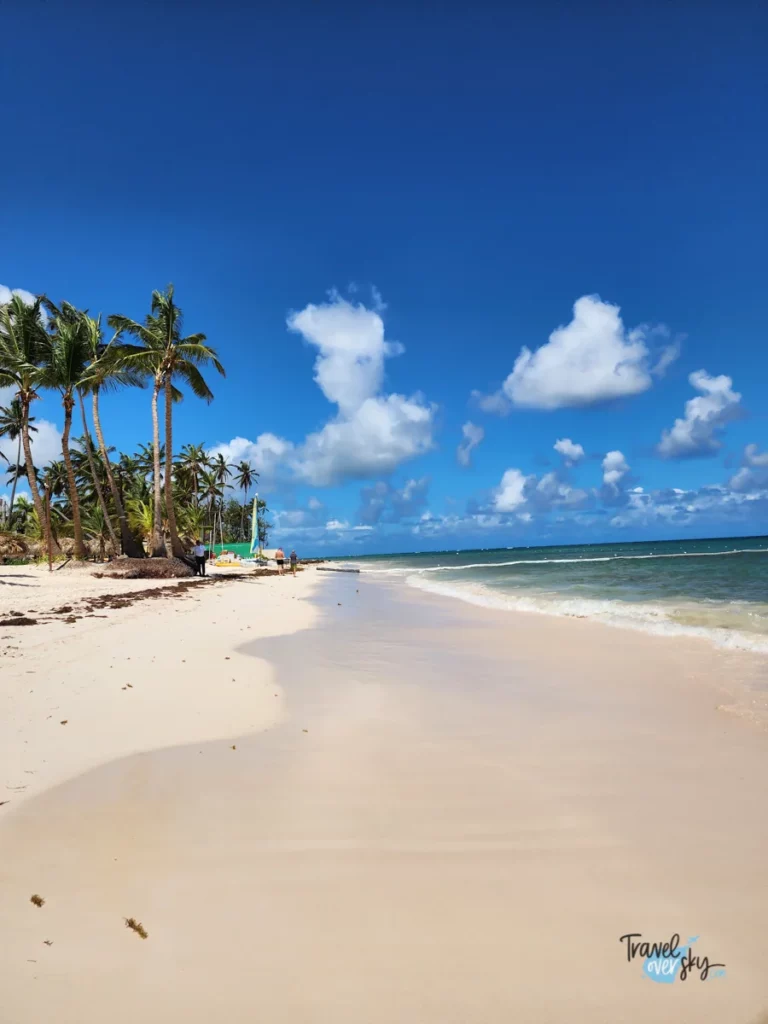 🏝 Los Corales Beach
It is in fact an extension of Bávaro beach, which is diversified with characteristic palm umbrellas here (of course this is not the only place with such umbrellas).
🚗 How can you get to Los Corales beach?
To get there you need to use a public entry, because the Los Corales estate community is fenced. The security does not allow people from outside there.
➡️ Los Corales beach – practical tips:
A big pro of this place (for the guests of small hotels, AirBnb apartments and others that you can find on the other websites) is the fact that this beach has a hotel standard – there are people dedicated to the preparation of the deck chairs for the guests. It is also guarded by the estate community security at night.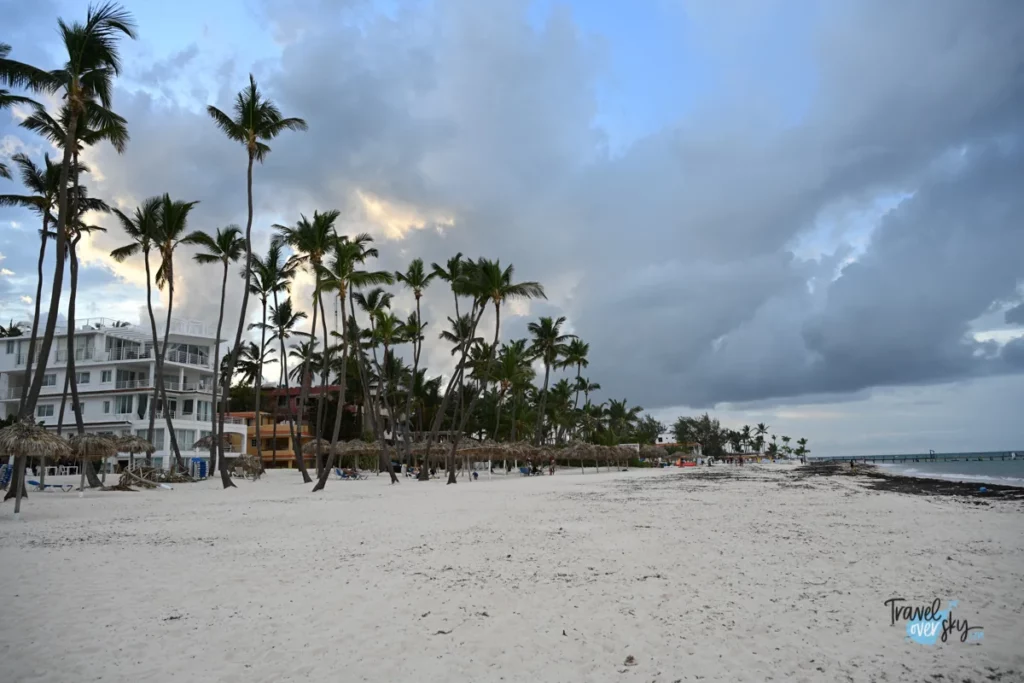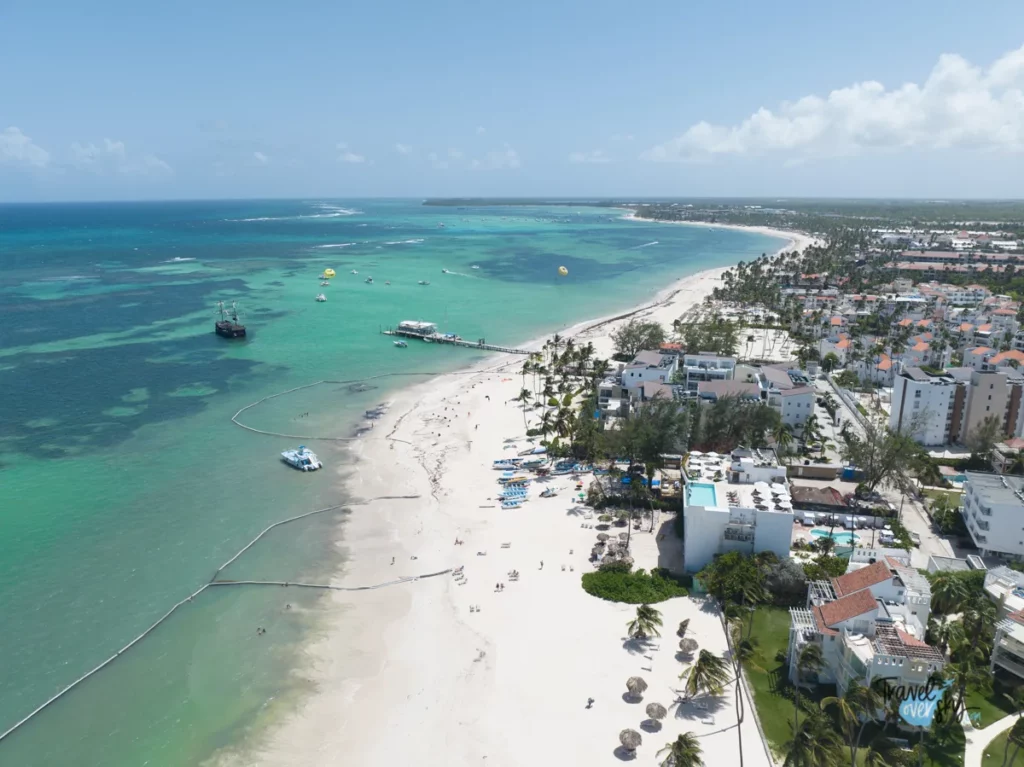 Update October 2022:
I got the impression that the beach is neglected. There is no one who will clean the beach from algae and rubbish. When I was on this beach, and I had to walk through Los Corales beach, it was not a nice experience.
🏝 Del Cortecito Beach
Another beautiful beach, but it is also where you will be surrounded by impudent souvenirs sellers. It is really tiring for me, which is why I did not use this entry too often.
🚗 How can you get to Del Cortecito beach?
➡️ Del Cortecito beach – practical tips:
If you go right by the entry (looking at the ocean) you will get to Los Corales, Bibijagua and Bávaro beaches. On the left you can visit a wide Playa de Arena Blanca beach.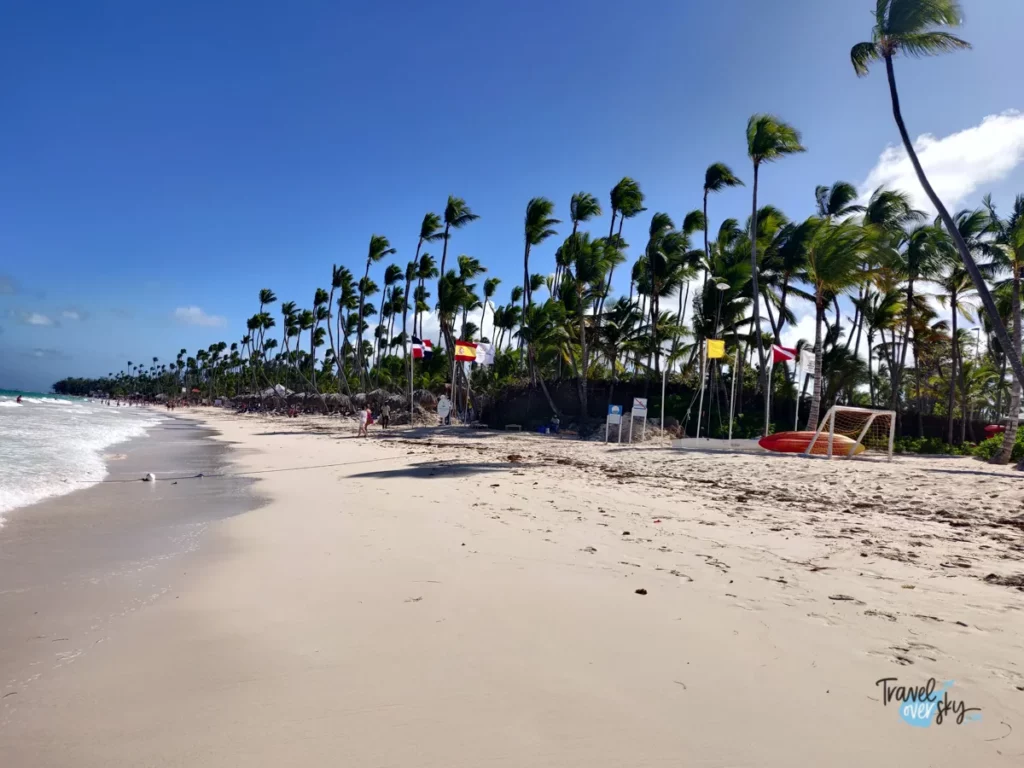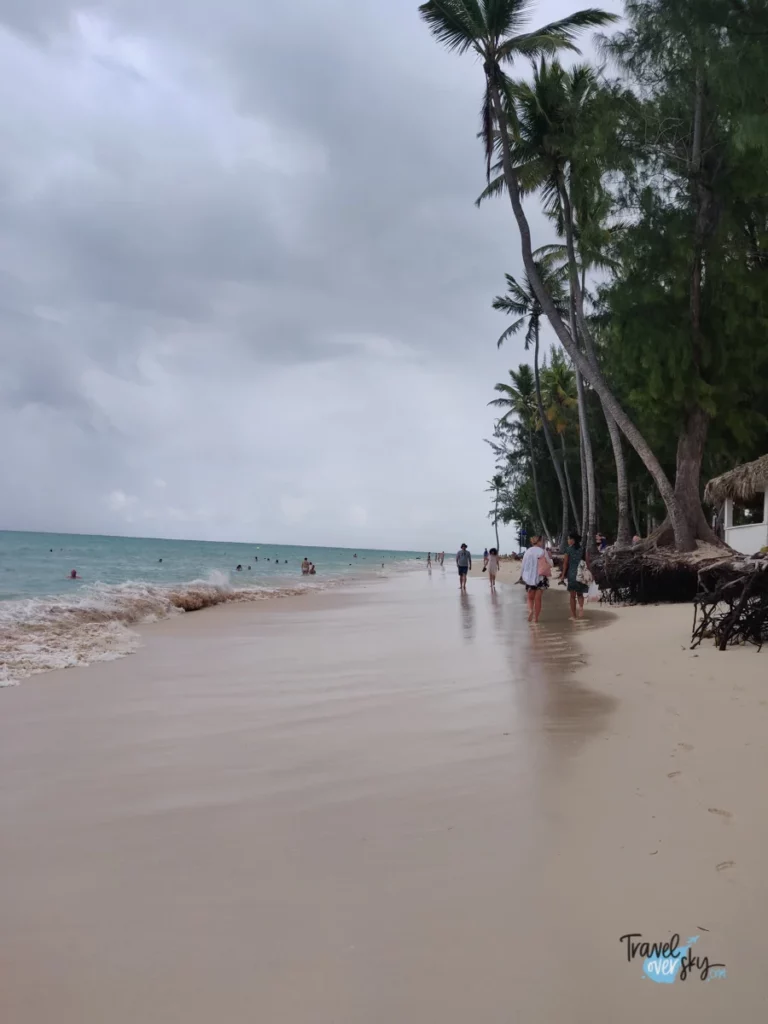 🏝 Macao Beach
🚗 How can you get to Macao beach?
Macao beach lies around 20 kilometers from Bavaro.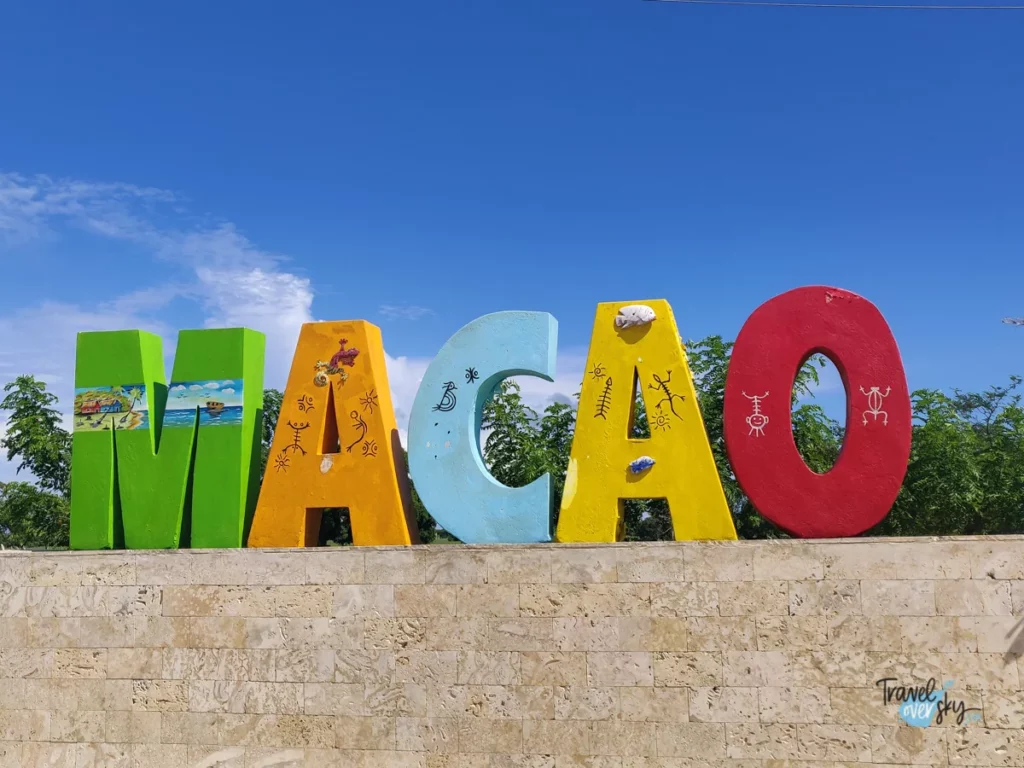 ➡️ Macao beach – practical tips:
Obviously there is quite a big resort on the beach. You can find a few booths with snacks, beverages and souvenirs there.
What is worth mentioning is the fact that an entry to the beach is just around mangrove forests. There is a bridge there, which is surrounded by beautiful scenery. It is a great place to take some photos!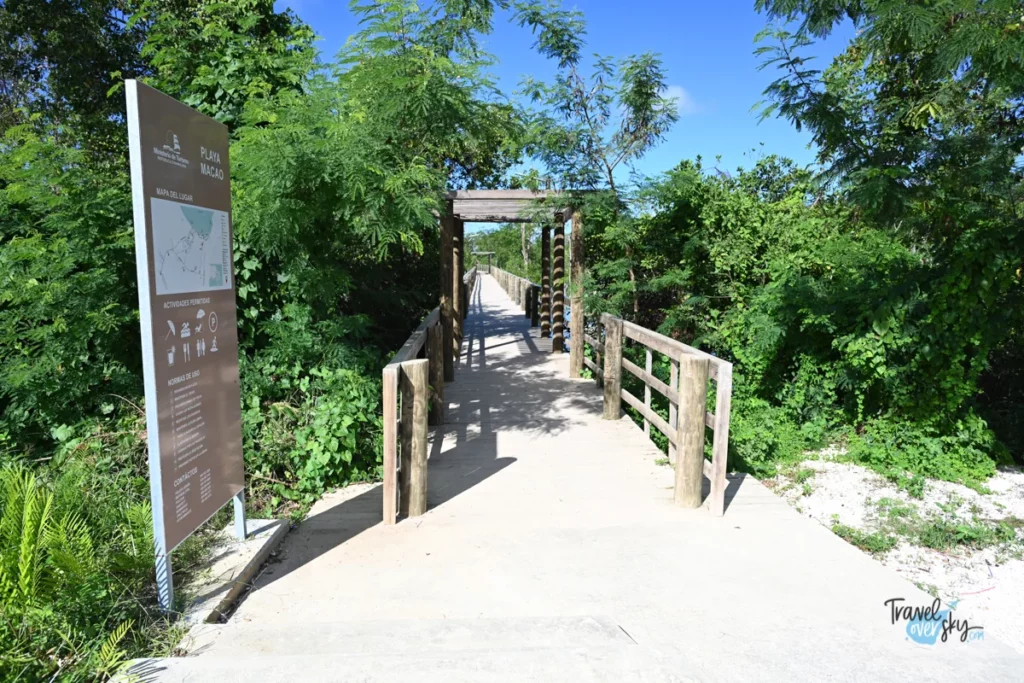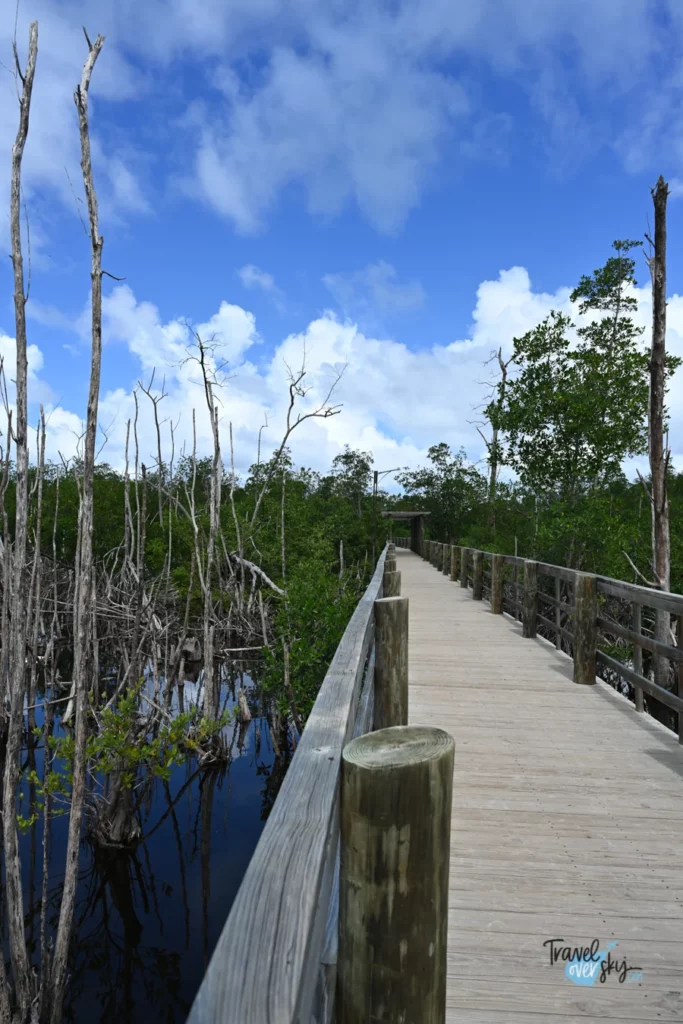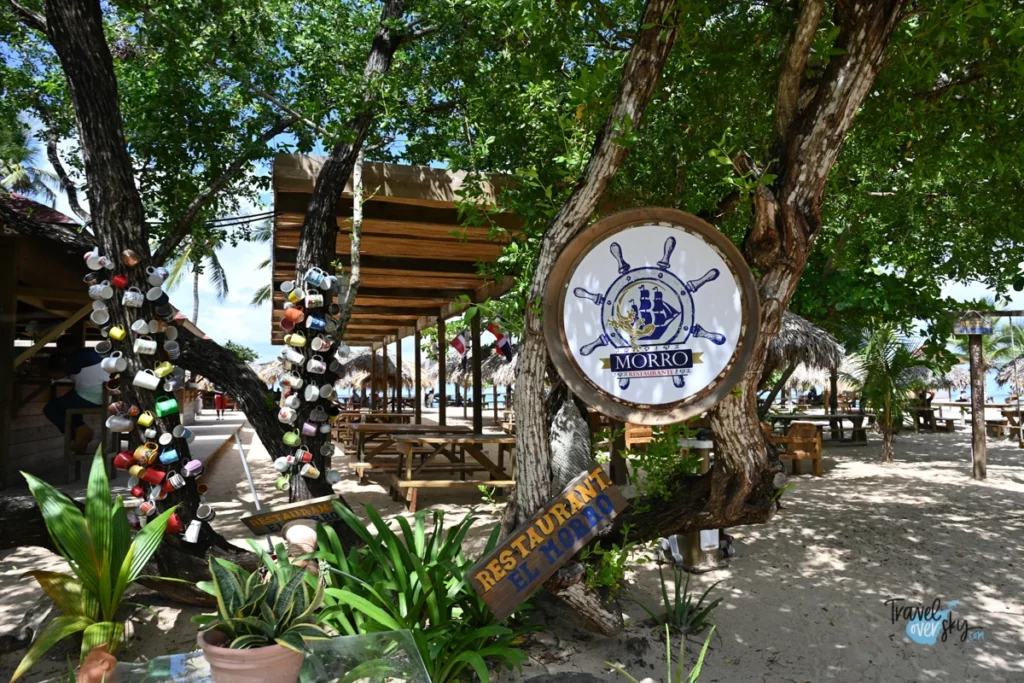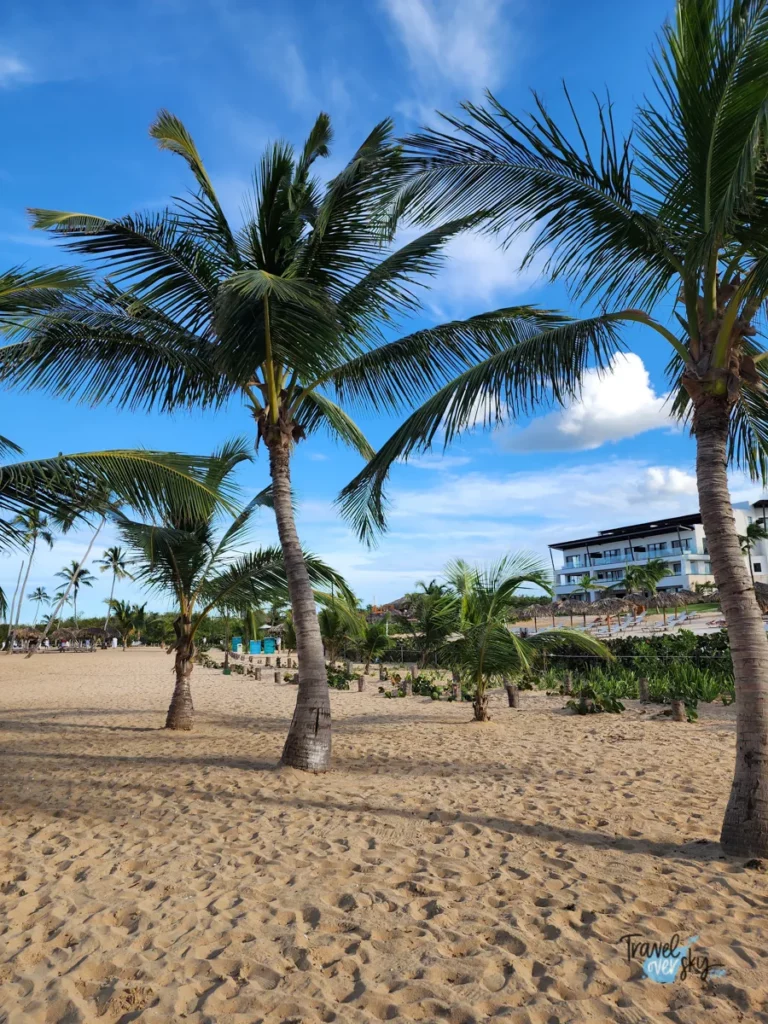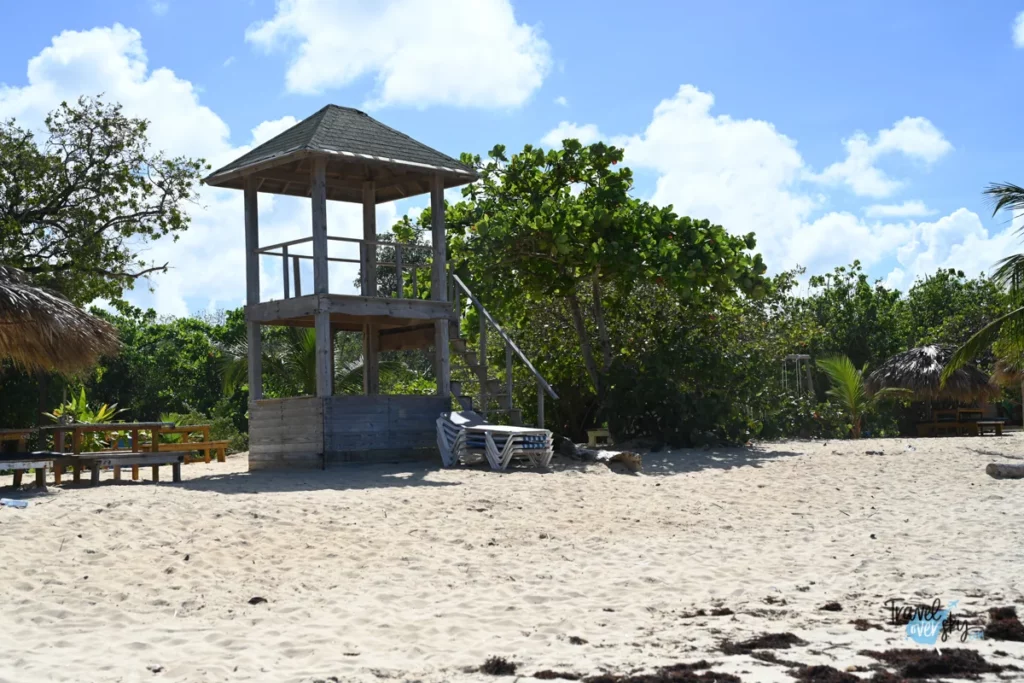 🏝 El Limón Beach
You can have a horseback ride on El Limón beach, drink fresh coconut water or just spend a day chilling on a beach and strolling. Playa el Limón is certainly a very calm beach, not many people there, which makes a guaranteed relax there 😀
🚗 How can you get to El Limón beach?
El Limón beach is not in La Altagracia province anymore, it is a part of El Seibo. Nevertheless, when picking a trip to Macao beach or Witches' Mountain (Montaña Redonda) it is worth to drive a little further and visit El Limón beach and Esmeralda beach (which you can find at the end of my list).
➡️ El Limón beach – practical tips:
Getting there would be easier if you have a 4×4 car, but using a regular one would still make an arrival from the main road to the beach possible.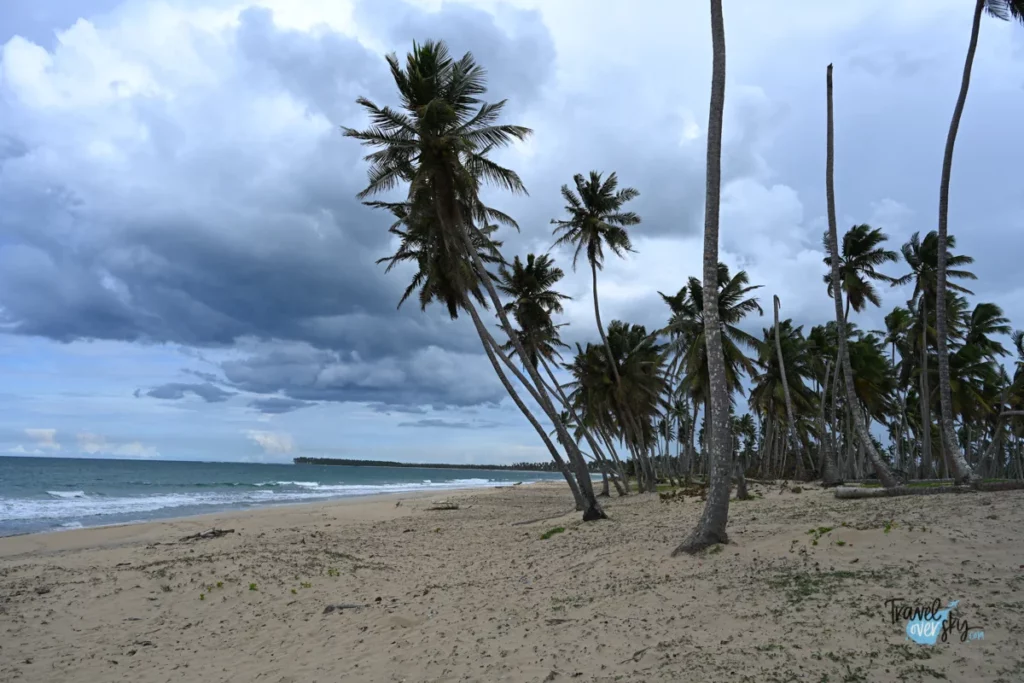 🏝 Esmeralda Beach
We got to my last choice and to the one of the most beautiful beaches that I ever landed my feet on.
Esmeralda beach is advertised as one of the last wild beaches, but it is not very true. Sure, you will not find lots of tourists there, many booths and tumults of Punta Cana (at least not yet!), but in practice every tour guide and travel agency would recommend it.
I was amazed by the gentle sound of the waves and clear water. You can really rest and enjoy the view here.
🚗 How can you get to Esmeralda beach?
To get to Esmeralda beach from Bávaro you need to go in the direction of Miches city. You can also fly a helicopter there if so is your wish.
➡️ Esmeralda beach – practical tips:
It is worth to walk along the shore to the farthest point of Esmeralda – I think it is the most beautiful there! Anyway, here is the beach on some pictures: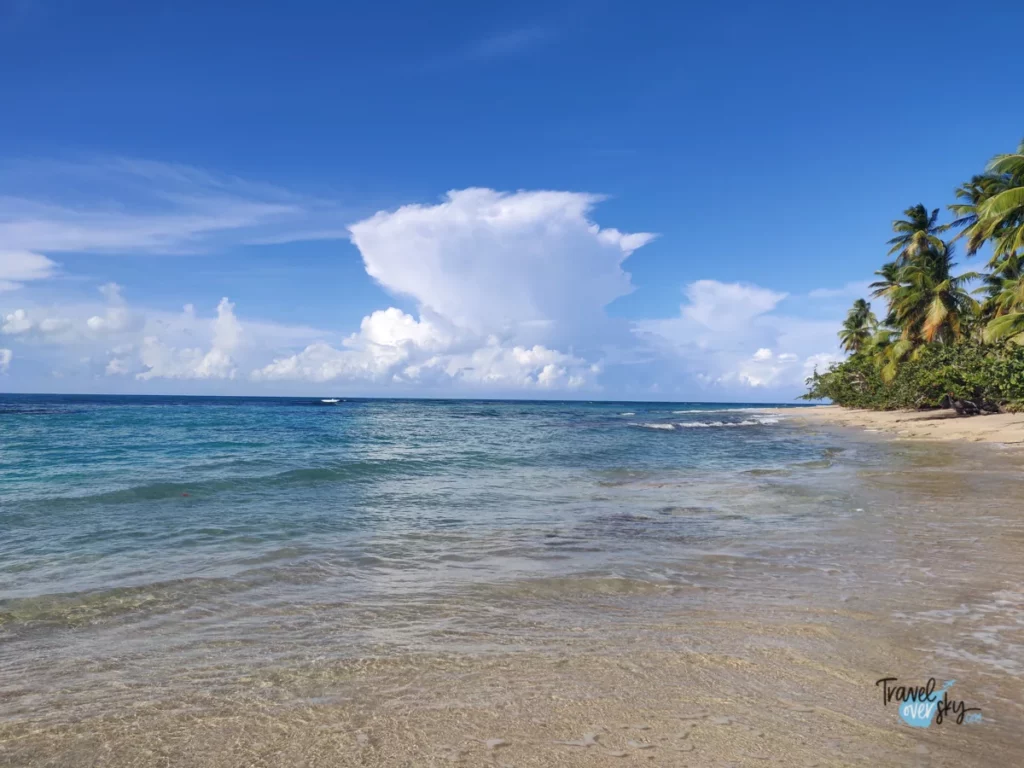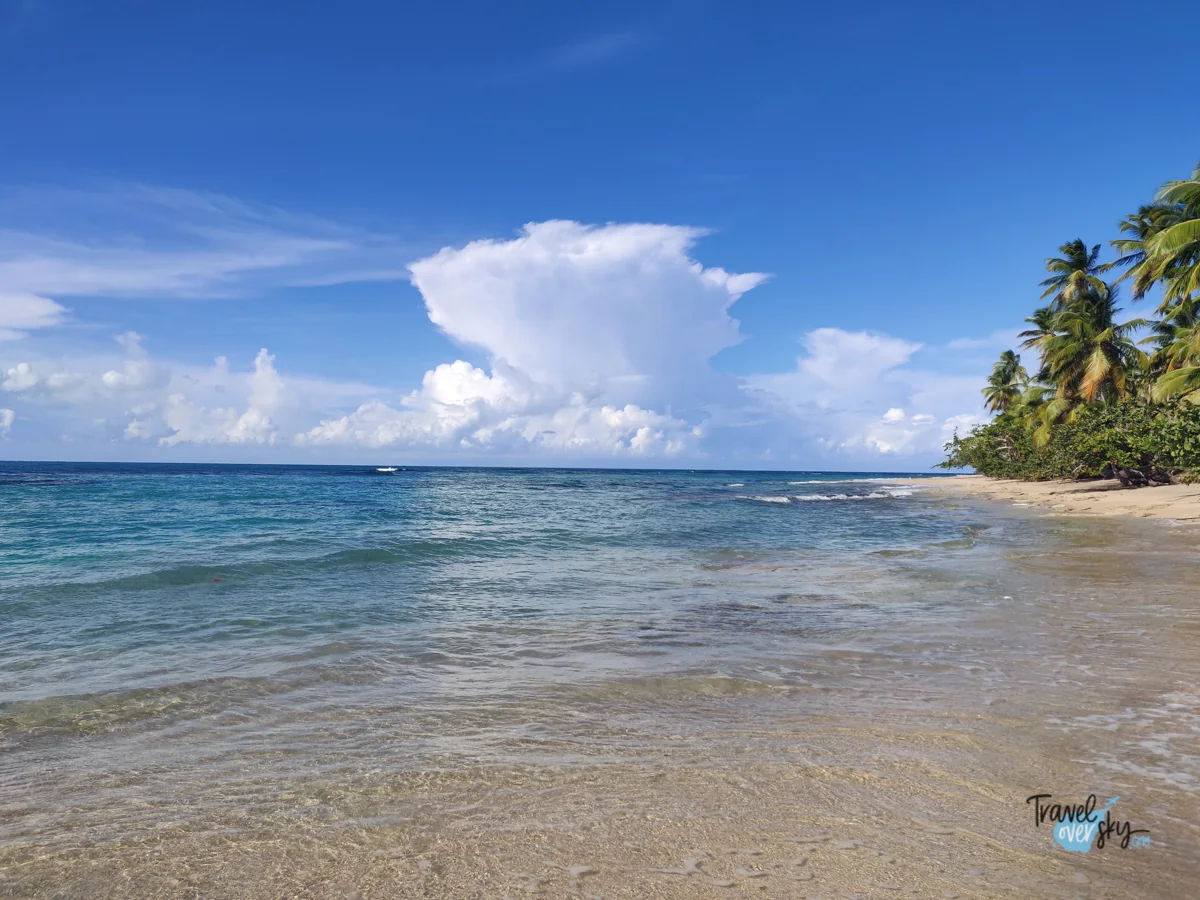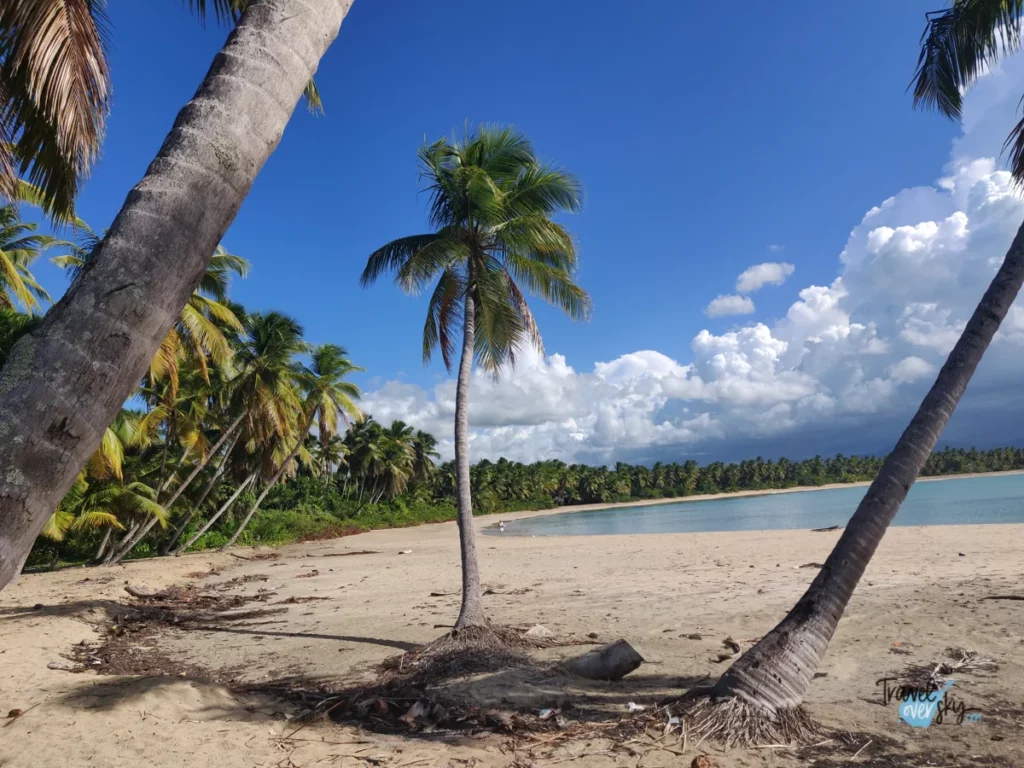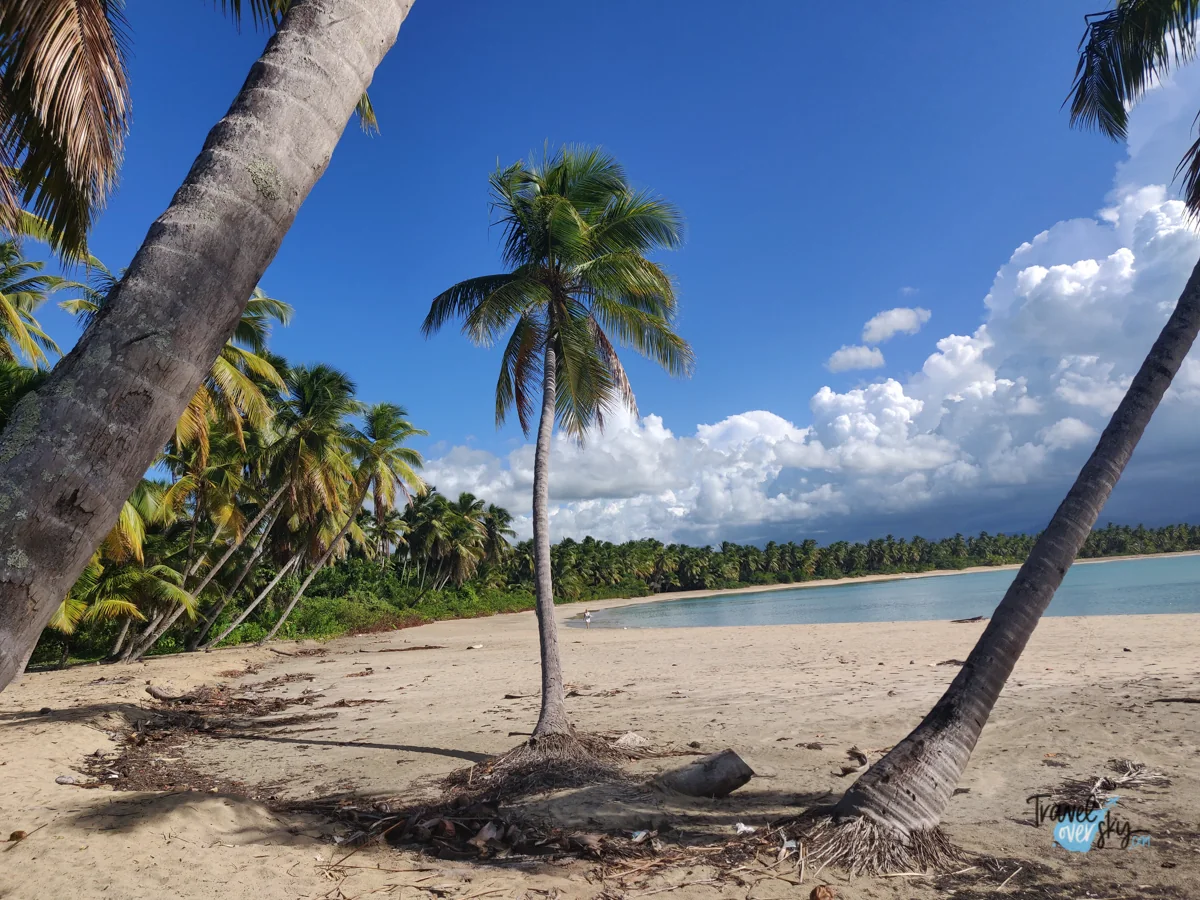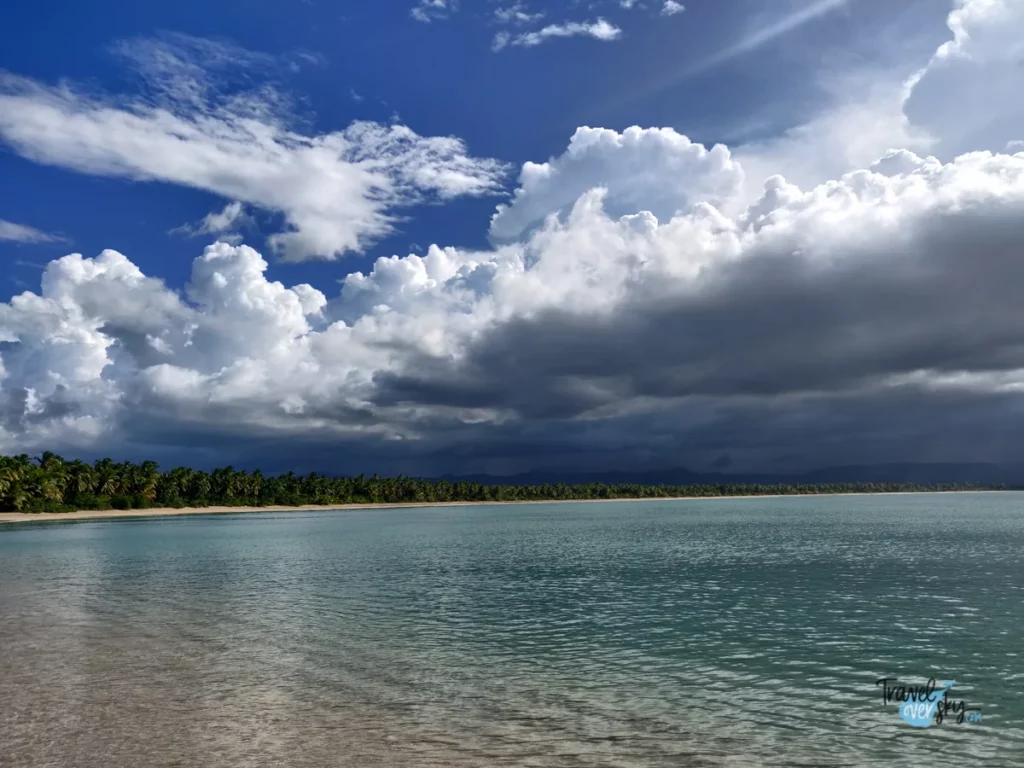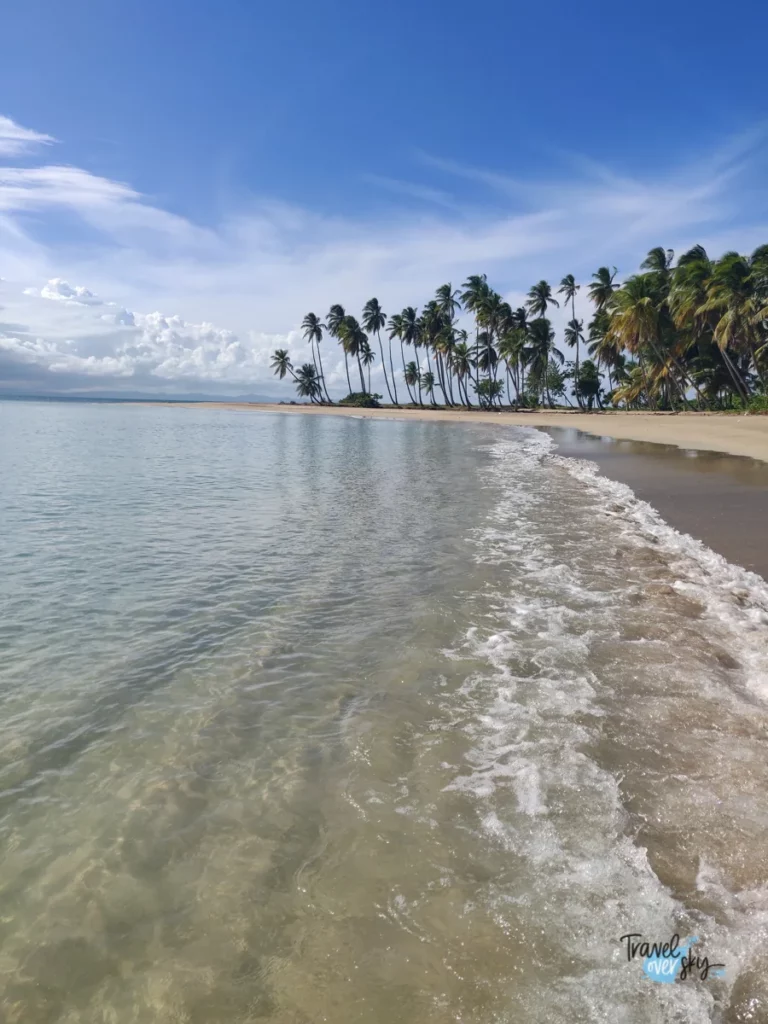 Update October 2022:
My other visit to the Esmeralda Beach was after the Fiona hurricane (exactly more than one week after the hurricane). The route to the beach was not so easy – there were still downed poles, power cables and trees on the road. The last section, an unpaved road, turned out to be too demanding, so I was forced to look for another route, which of course I found.
At the end of the route it turned out that there were works – a quite big parking lot and the tourist police station (Politur) are being built there. Unfortunately, I could not get to the beach that way, even though it was only a few hundred meters to the beach.
In addition, a new hotel is being built near the beach, the areas are already fenced and on the way I passed several trucks that were heading for construction. It seems that calm and wild Esmeralda beach will soon become another tourist destination.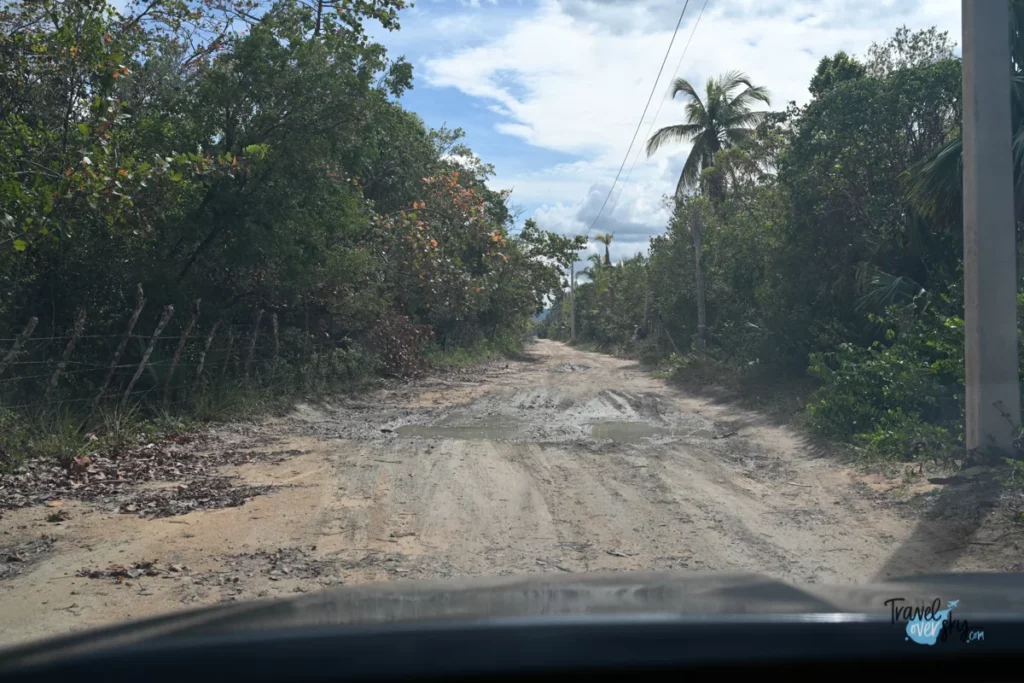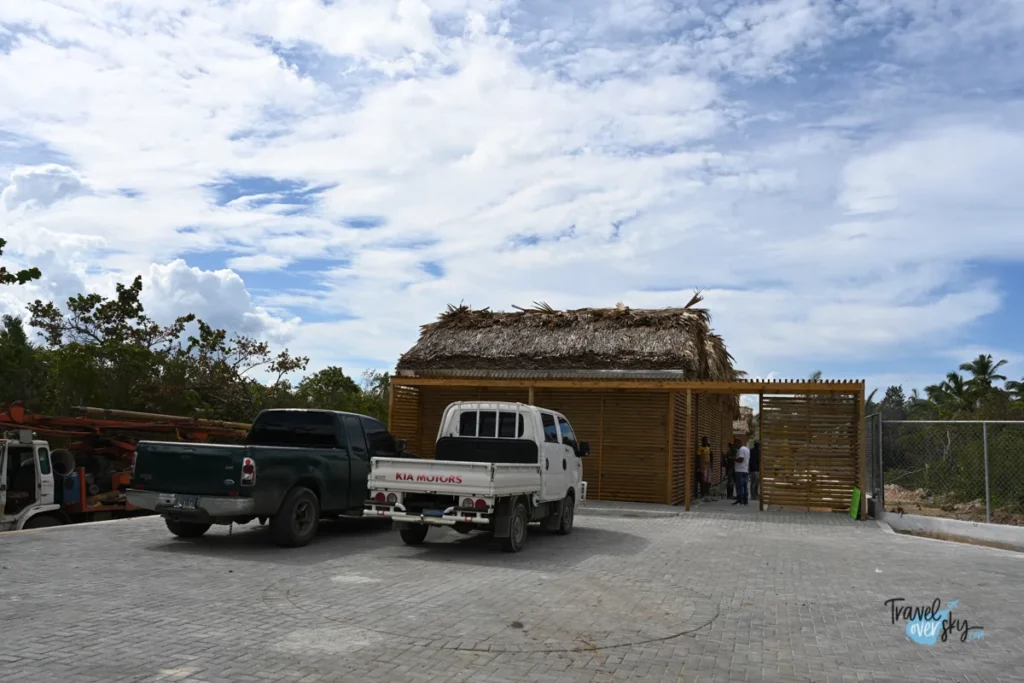 🏝 Seaweed and seagrass on Punta Cana beaches
Browsing Facebook groups you can find lots of questions about the presence of seaweed in Punta Cana. Tourists do not want to relax on beaches where there is more sand than seaweed. What does it look like in reality?
Of course quite a big determinant here are the tides, tempests, seasons or just more violent storms, which can happen. Cleaning beaches of the seaweed is not really effective, because in most situations seaweeds are just being buried under the sand, rather than removed from the beaches.
➡️ Seaweed – practical tips:
Seaweed that is especially discouraging to the tourists is called the gulfweed – a brown algae that especially likes warm waters. The gulfweed is not the only issue of the beaches' aesthetics. A too massive quantity of seaweed reduce the light and oxygen amount in the water, and increase the amount of hydrogen sulfide, harm (which leads to death) corals and have a negative impact on fauna (an example here would be a cleansing of waters to get rid of the gulfweed).
What is important here is that not only the Dominicana beaches are polluted with seaweed, the problem exists also in Mexico, Cuba and the whole Lesser Antilles. Unfortunately, the excessive reproduction of seaweed is a result of global warming and water pollution. In Mexico there were cases where people used microorganisms, which were supposed to cleanse the water. The practice led to a major controversy in the scientific environment. However, the brown algae can be 'recycled', using them for gas production, fertilizers and building materials. Unfortunately, the picking and gathering of seaweed is expensive, so converting them is becoming not profitable.
The seaweed appears mainly on beaches located on the east and north side of Dominicana. There are less of them in the south, meaning the side of the Caribbean Sea.
It all depends on your view on the seaweed topic on the beaches. I personally do not mind the seaweed. The hotels do what they can to reduce their quantity on beaches and in the water.
⚠️
BEWARE of the 'paid' parking spots
'Paid' parking spots on Dominicana is an issue that appears with every tourist attraction, not only the beaches.
➡️'Paid' parking spots – what does it look like in reality?
It starts with you parking your car and suddenly a person appears out of nowhere, claiming that he will protect your car and will look after it once you are away. When you are back and want to drive away you 'must' tip the person for looking after your car. Unfortunately, this happened to me more than once and really discouraged me from parking near such people. What I want to highlight here is that these people do not work there and the parking spots should not be paid for, because in most of the places in Dominicana you can leave your car for free (except for the places with barriers or an actual price list).
In some other parking spot I agreed on 100$ (DOP) for leaving the car. To this day I am not sure if I should have in fact paid for parking there… After getting back from the beach I went back to the car and immediately a man appeared, demanding 200$ (DOP) and not 100$ as we agreed! I respectfully explained to him that we agreed on another price. After a moment of conversation he admitted that it was in fact 100$ (DOP). Unfortunately during my trips I met many people who, even though agreeing on a certain price, demanded more.
Another situation – you arrive on the spot and the parking person invites you to drive to another (paid) parking, when there is literally a place nearby where you can leave your vehicle for free.
➡️'Paid' parking spaces – how to behave?
The conclusion here is that if there is no price list nobody should demand any payment. If you are still not sure you can always ask a certain person if he will want money for looking after the car, and if so – you can drive further and check if there is a completely free parking space nearby.
It all depends on you and how much you care about your car. If you do not pay it is possible that you will not see your car in the same state you left it in. No mirrors or flat tires is nothing unusual here. You need to understand that people in Dominicana earn very little, so everyone is doing what they can to have an additional income.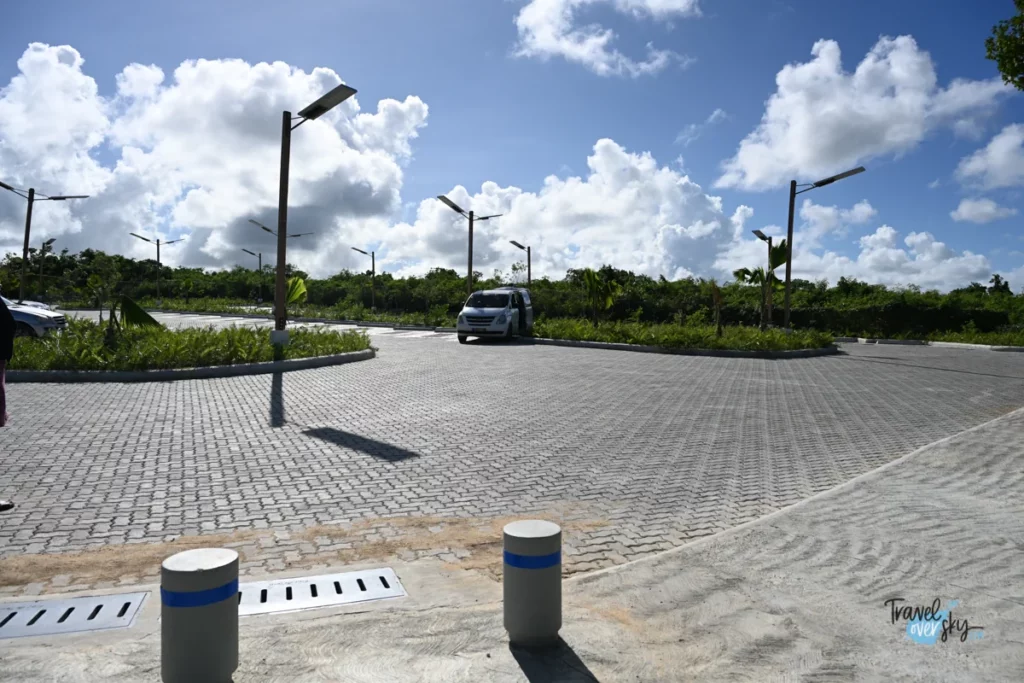 ***
Hope you liked today's post. While waiting for another, please visit our social media, where you can follow TravelOverSky.com 😀
---
I love sharing my travels, experiences, thoughts and self-tested advices. A travel blog is also a bit of work that I do, drinking coffee.
If you want to buy me a coffee, I'd be very pleased!
Virgin Catalina Island. Do you want to know how to get to Catalina Island? What can you do on Catalina...
Read More