Free time in San Juan – what to do?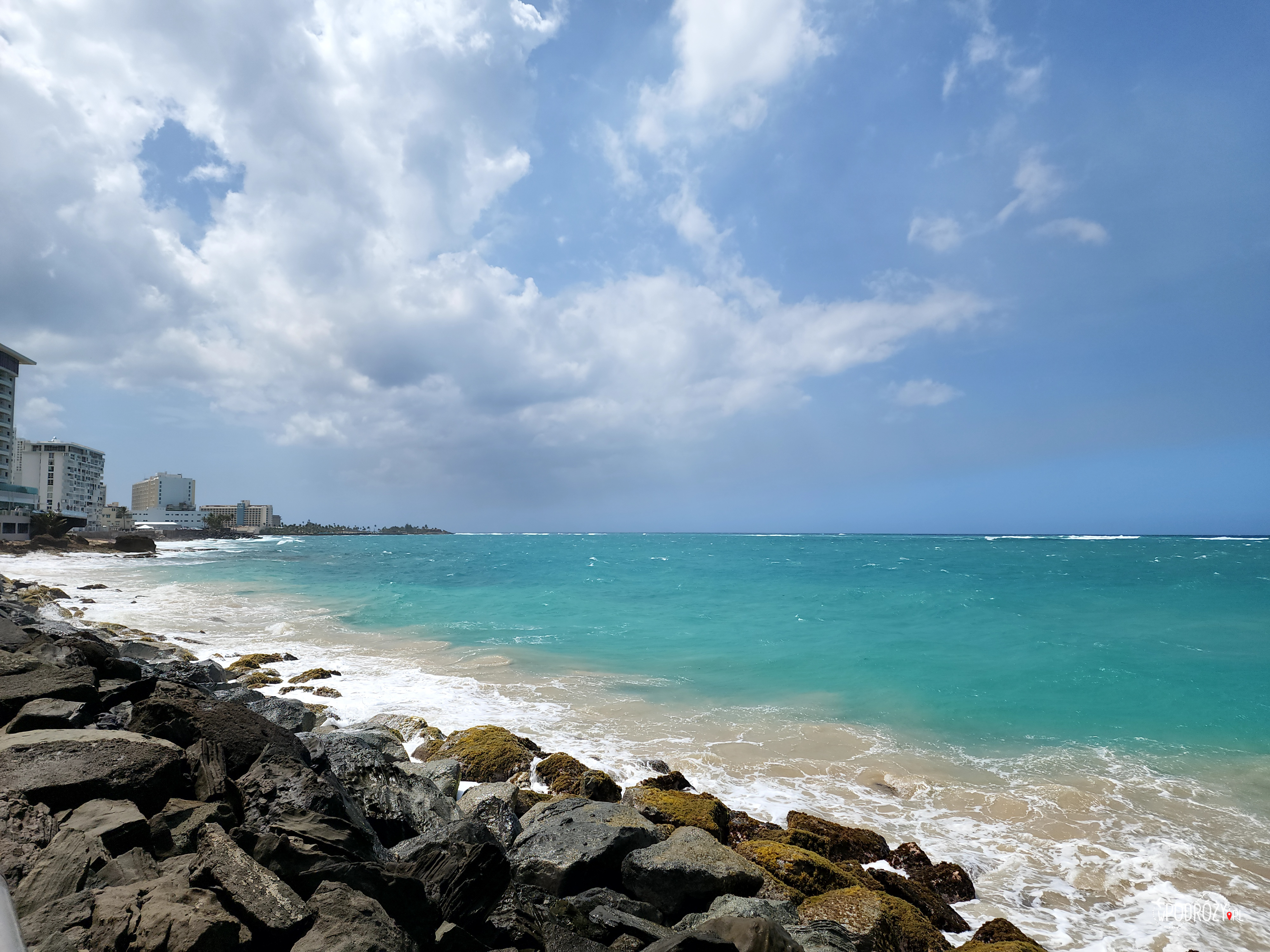 San Juan is a city where everyone can find entertainment for themselves. The free time – beaches, cinema, shopping malls, what to do in San Juan?
🏢The Condado District
During my San Juan walks I managed to reach the Condado district, where something is always happening. You will find luxurious apartment buildings, hotels, restaurants and bars, casinos and a beautiful beach in Condado.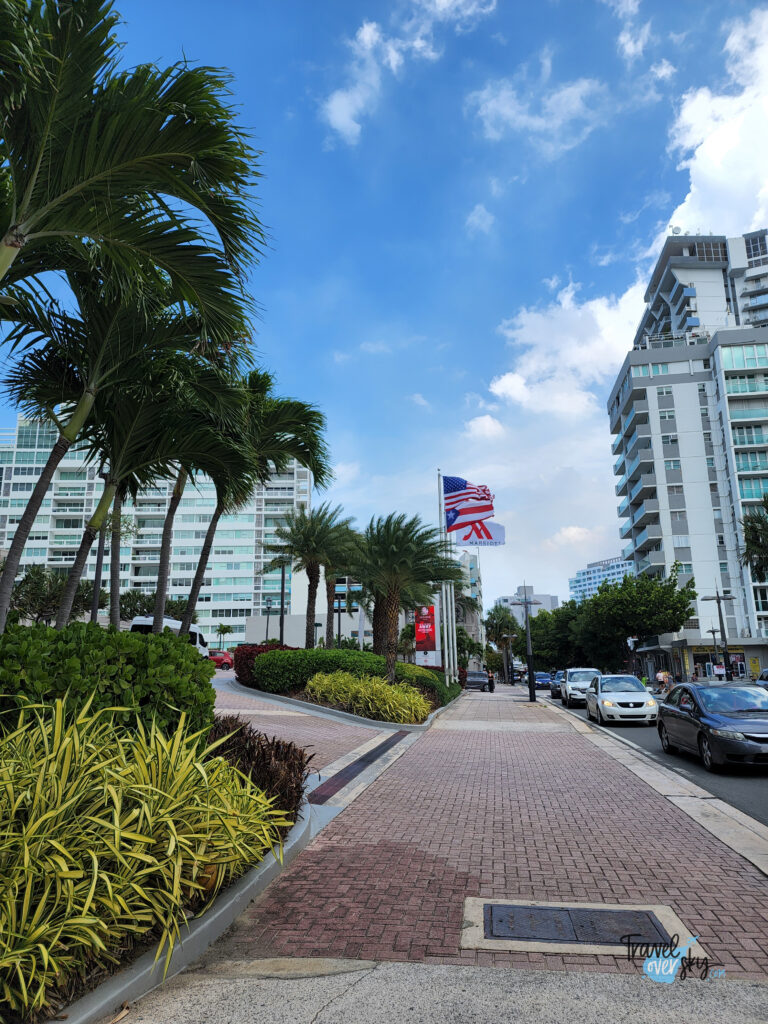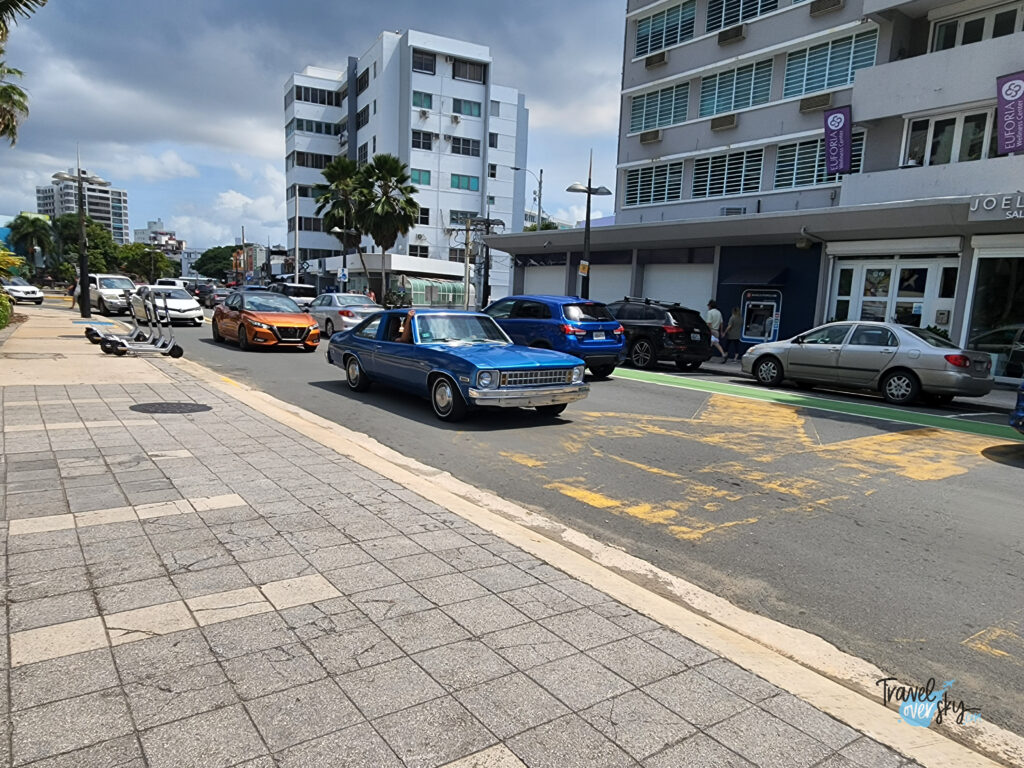 🏞️Laguna del Condado
That is a place where you can unwind or check out the water sports offer, such as paddle boarding. There are lots of lizards in the lagoon region, which are really beautiful and very colorful. I managed to snap a few pics of them! This place is alive not only on weekends.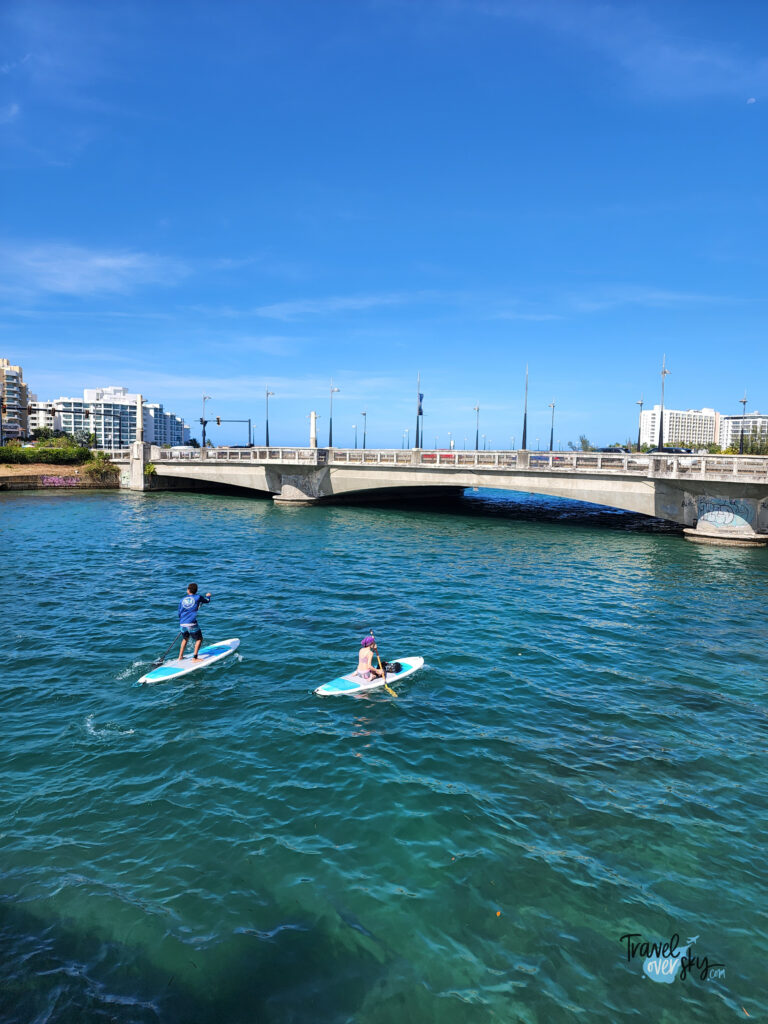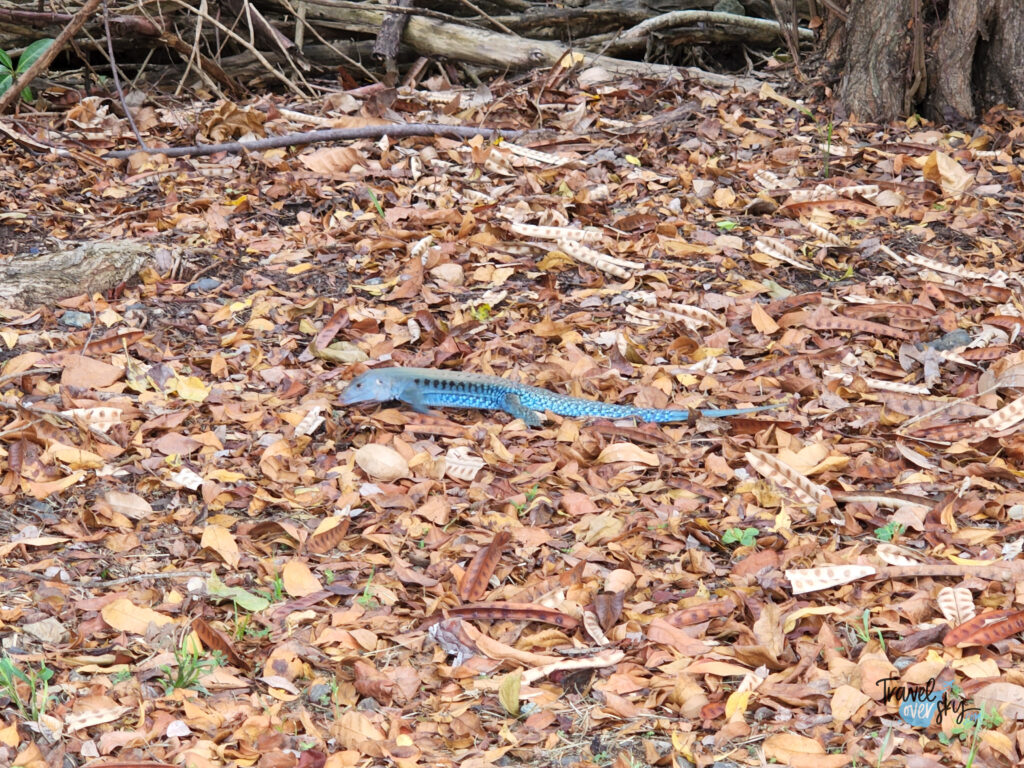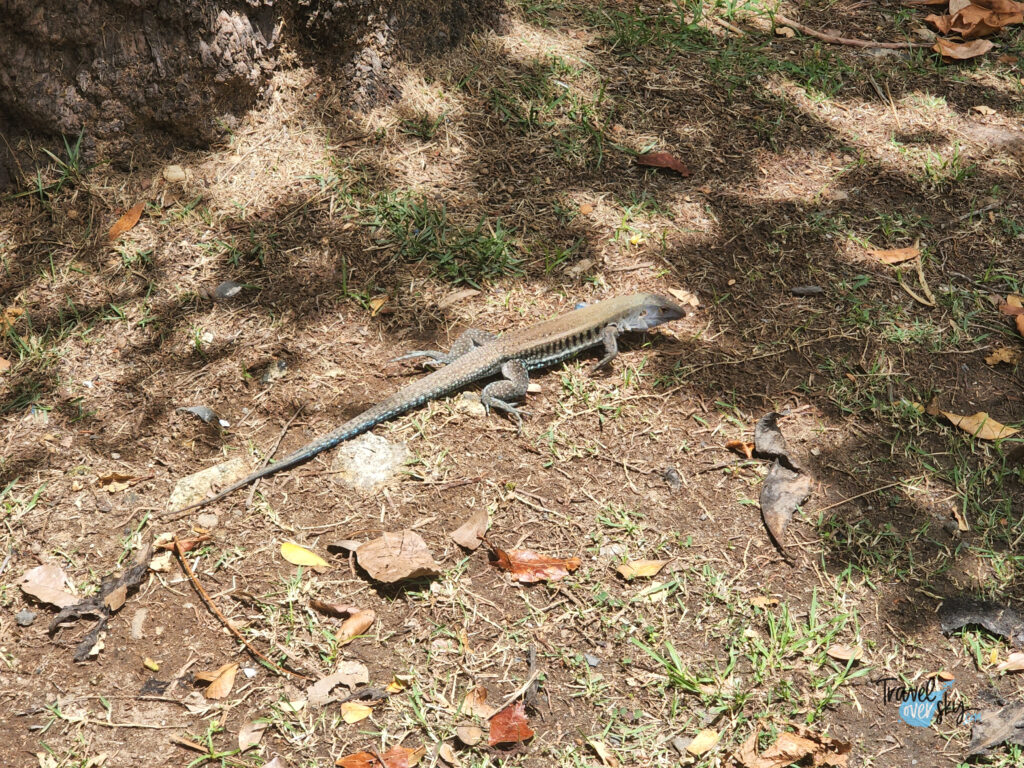 🏞️La Ventana al mar
La Ventana al Mar is a park, which is located at the core of Condado itself. It is quite crowded there, also tourist and American. There are cafes and bars around the park. Obviously, you will also see many pretty and local palms there!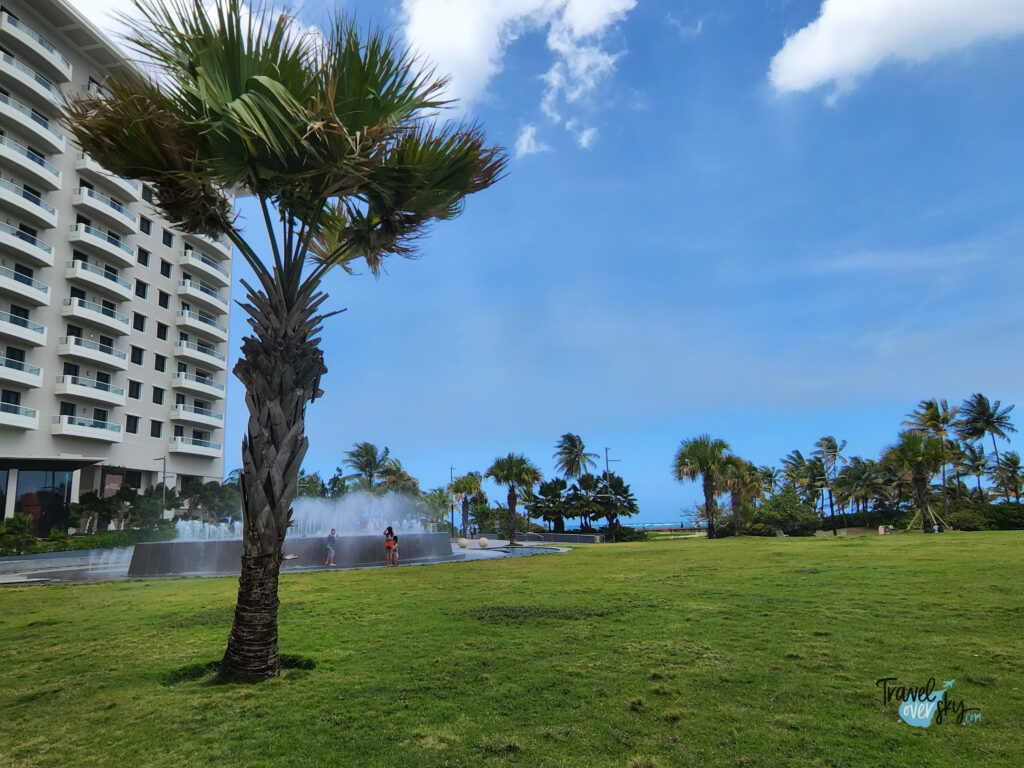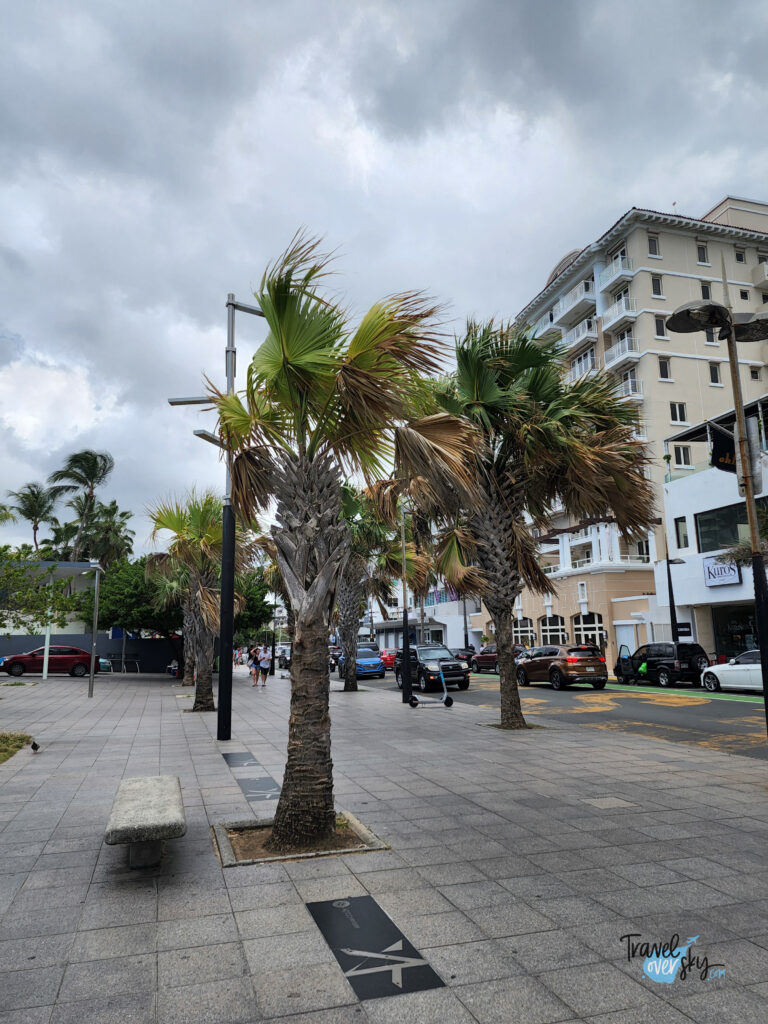 🍽️The restaurants
You should not have any trouble finding a place to eat or a bar and ice cream shop. Looking at the range of places you might get your head spinning. There is a restaurant, bistro or a bar at each step. If you want to read about the restaurants I already visited during my trip to Puerto Rico, check out the Where to eat in San Juan post.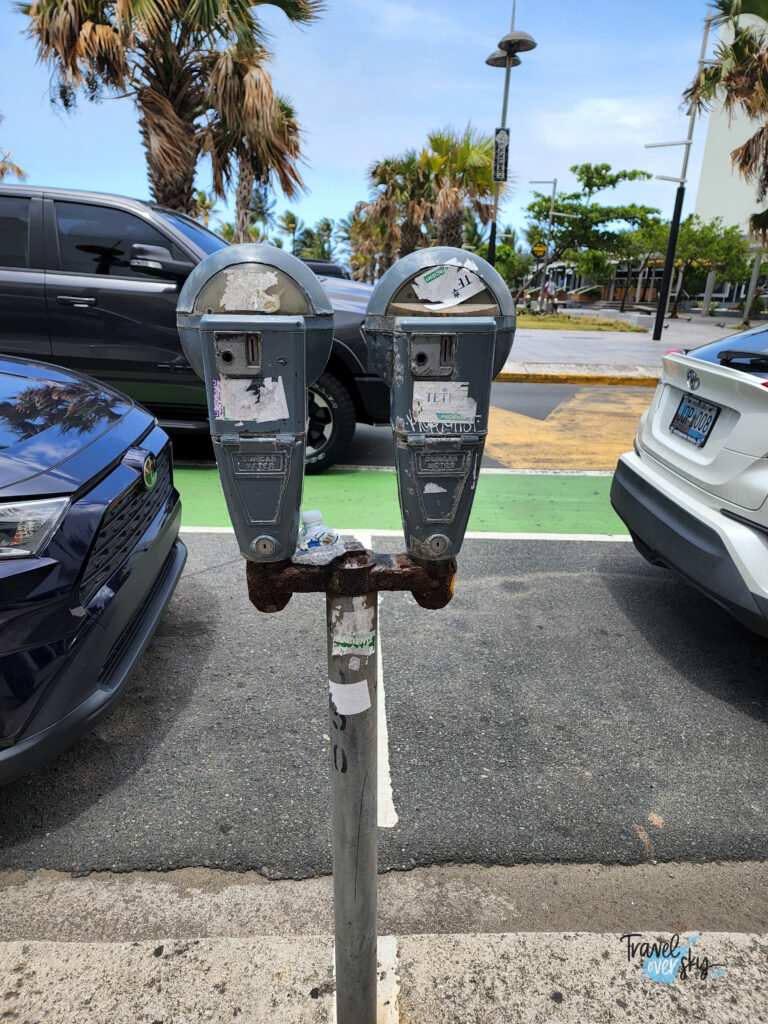 🏖️The beaches
The beaches in this region are quite broad, from one side surrounded by turquoise water, and from the other by the tall buildings. It kind of reminded me of the Miami beaches. During my visit there were lots of strong current alerts and the danger of swimming in the water. There were many red flags hanging at the beaches.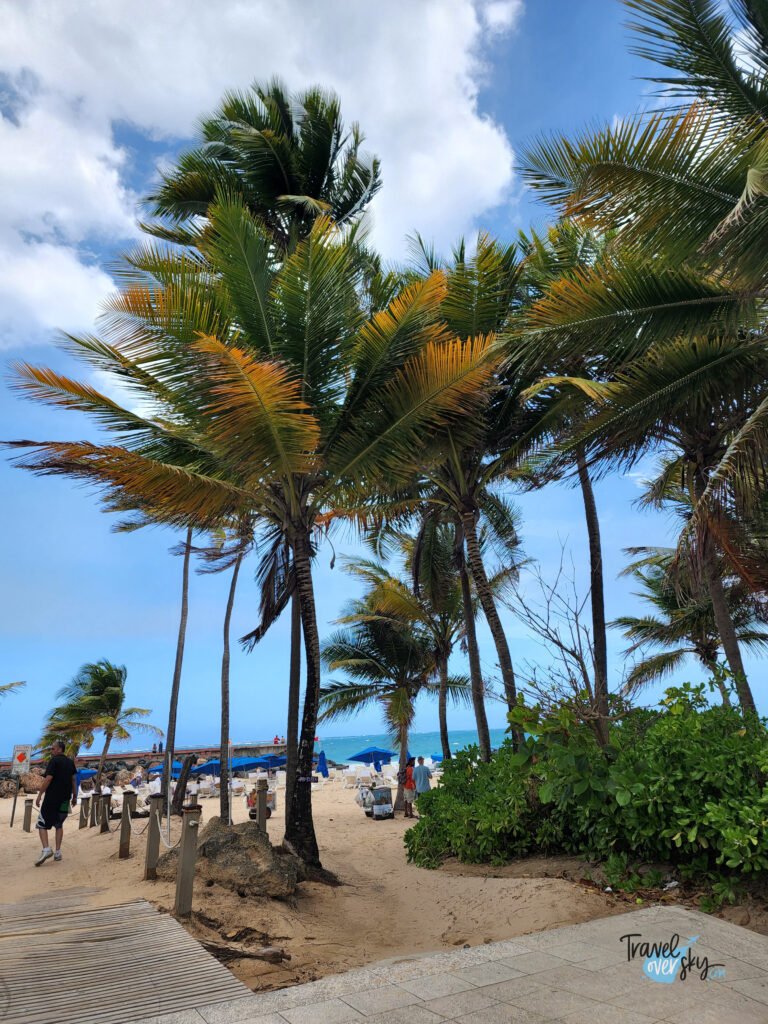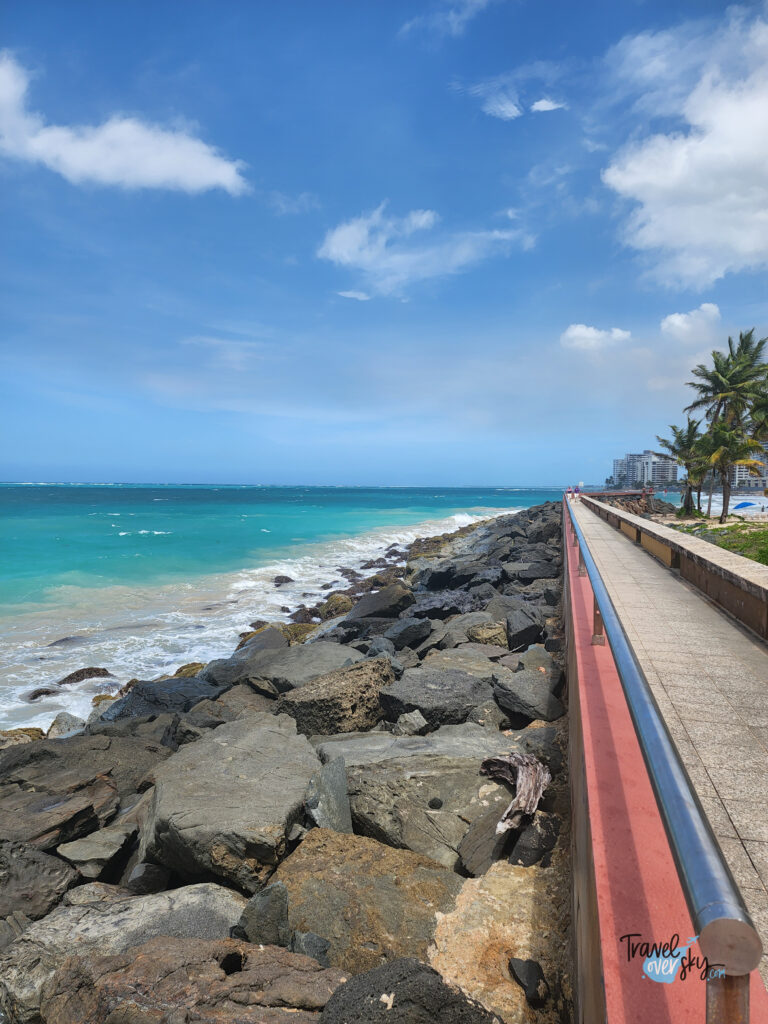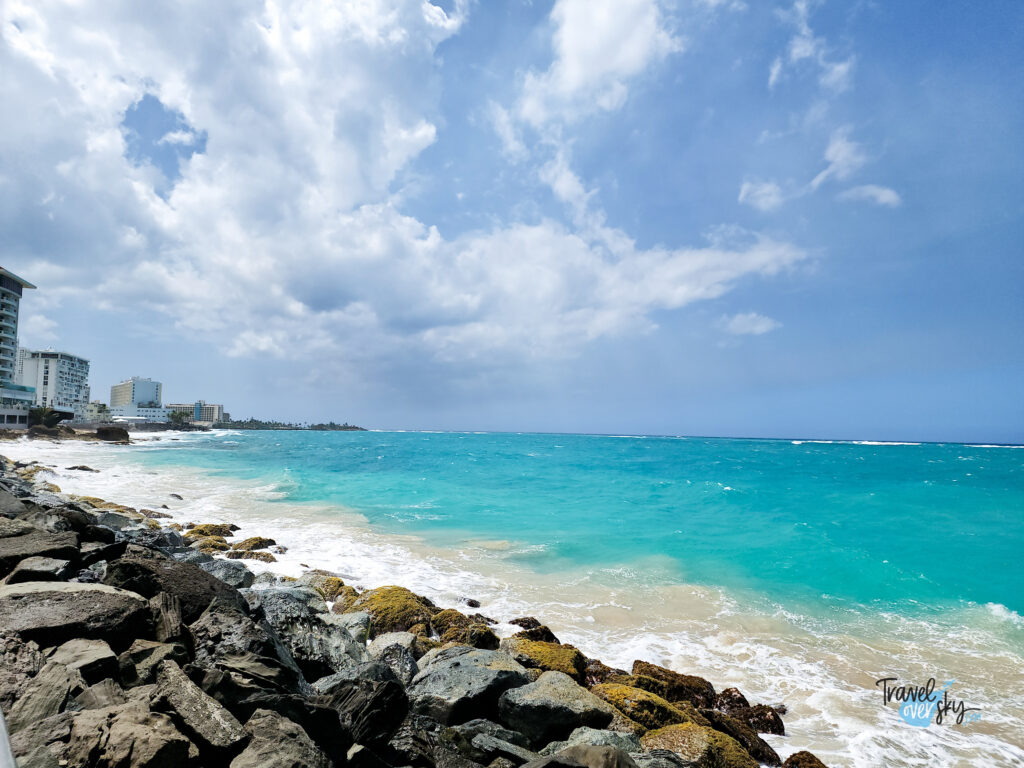 🎞️The cinema
During my visit in San Juan I managed to check out the cinema. As I noticed, there are many movie theaters in the city. Most of them are from the Caribbean Cinemas network, and the repertoire differs between places.
The cinema I visited had an awesome vintage style, even though it was located in a shopping mall. The ticket office was behind a glass, and you could have seen the repertoire just above the entrance. The main room seemed like a village at night.
The cinema hall turned out to be uncomfortable. The individual rows were at the same level.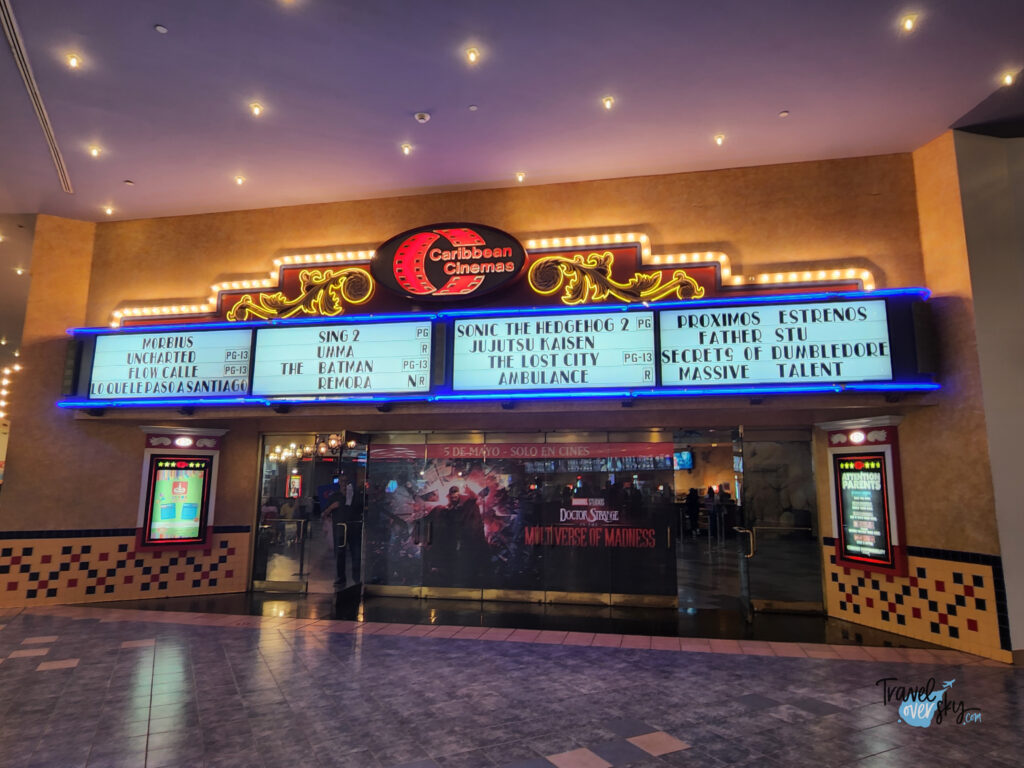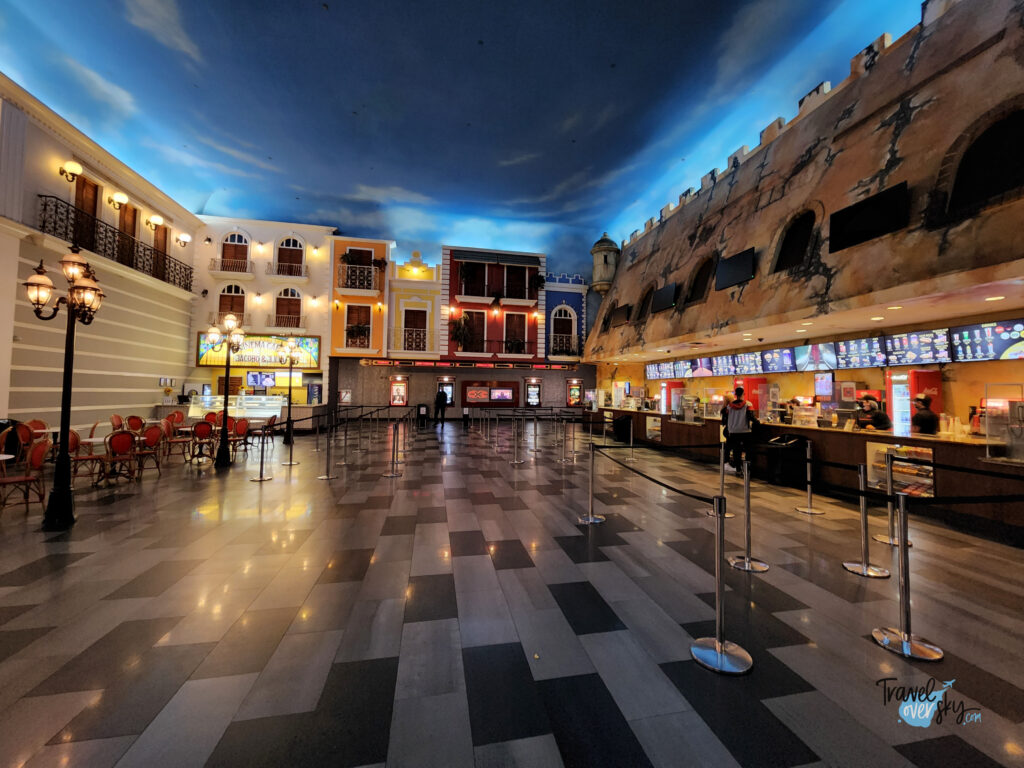 🛍️The Plaza America Shopping Mall
There is no shortage of shopping malls in San Juan, where you can visit popular American shops. You can spend your free time at the restaurants, cafes, shops and cinema in the Plaza America.
I especially appreciated the specifically prepared Uber pick-up area. Thanks to this you do not need to search for a driver at the gigantic parking place.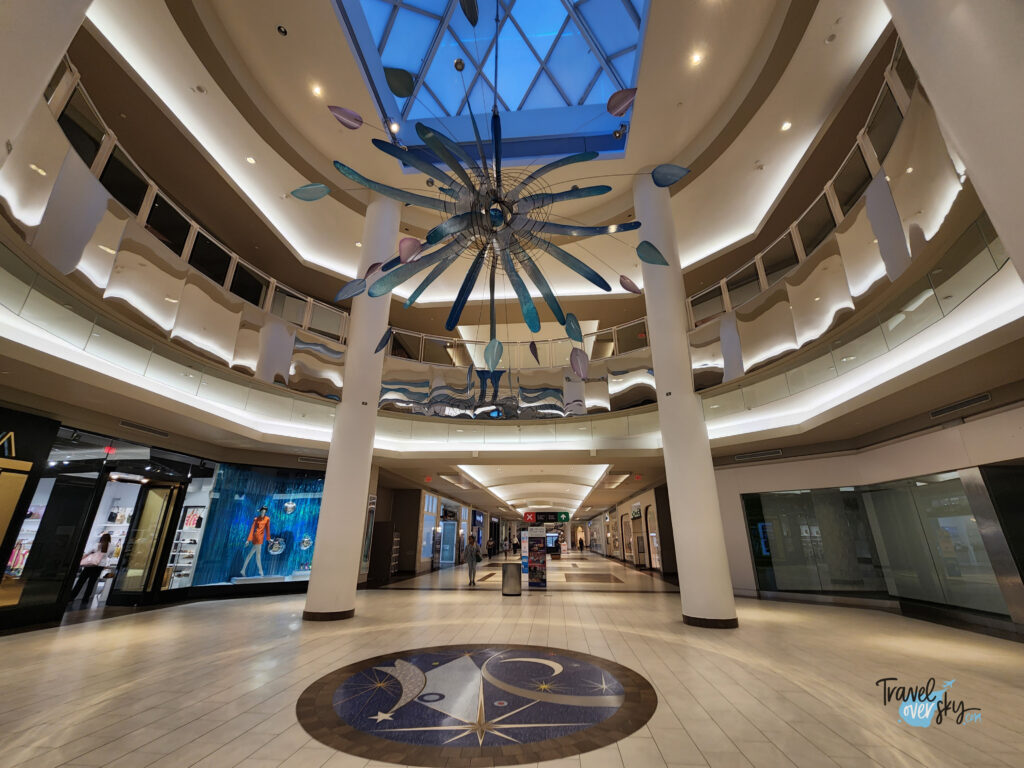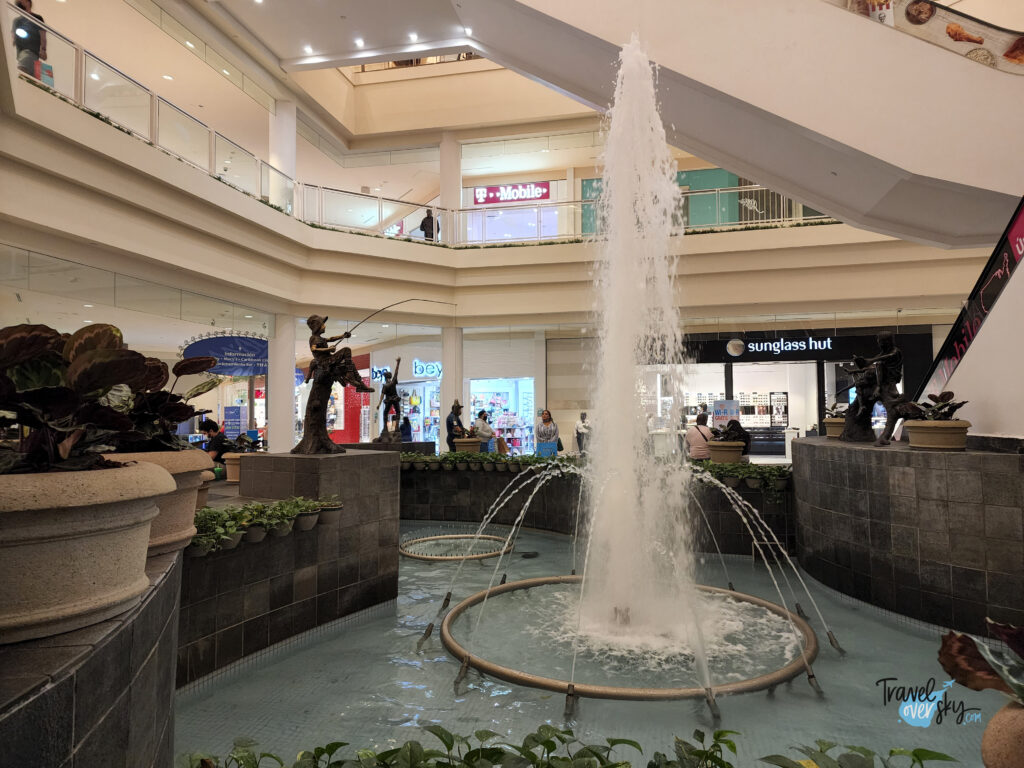 🏞️The San Juan Central Park
You can find lots of parks, which are a perfect place for walks and outdoor activities, on the San Juan map. There are tennis courts, basketball and soccer courts and an indoor swimming pool in Parque Central.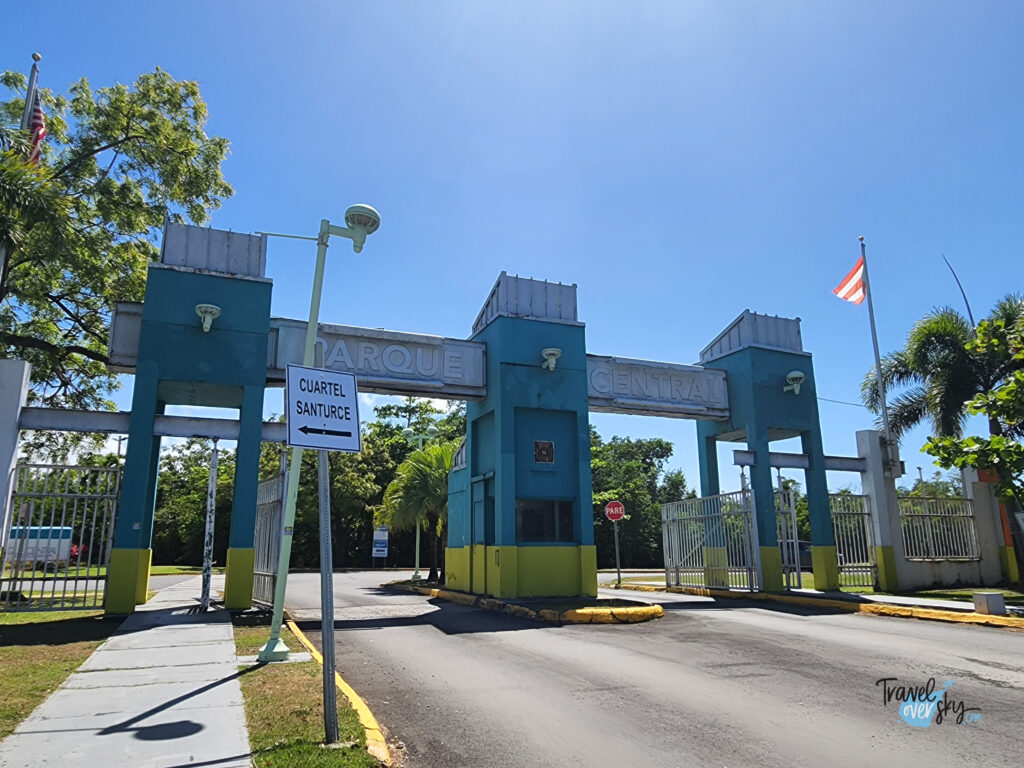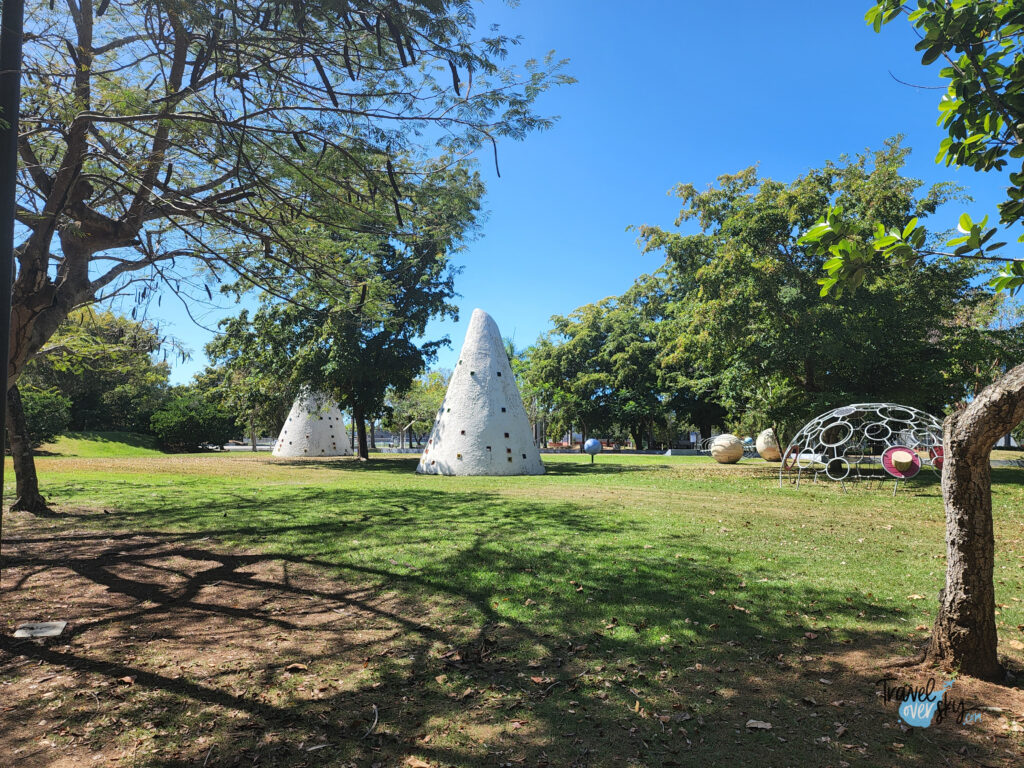 ***
In the Puerto Rico tab you can find more useful information and recommendations about this country.
---
I love sharing my travels, experiences, thoughts and self-tested advices. A travel blog is also a bit of work that I do drinking coffee.
If you want to buy me a coffee, I'd be very pleased!
Virgin Catalina Island. Do you want to know how to get to Catalina Island? What can you do on Catalina...
Read More