Dominicana and a matter of algae – Are there algae on the beaches of Dominicana?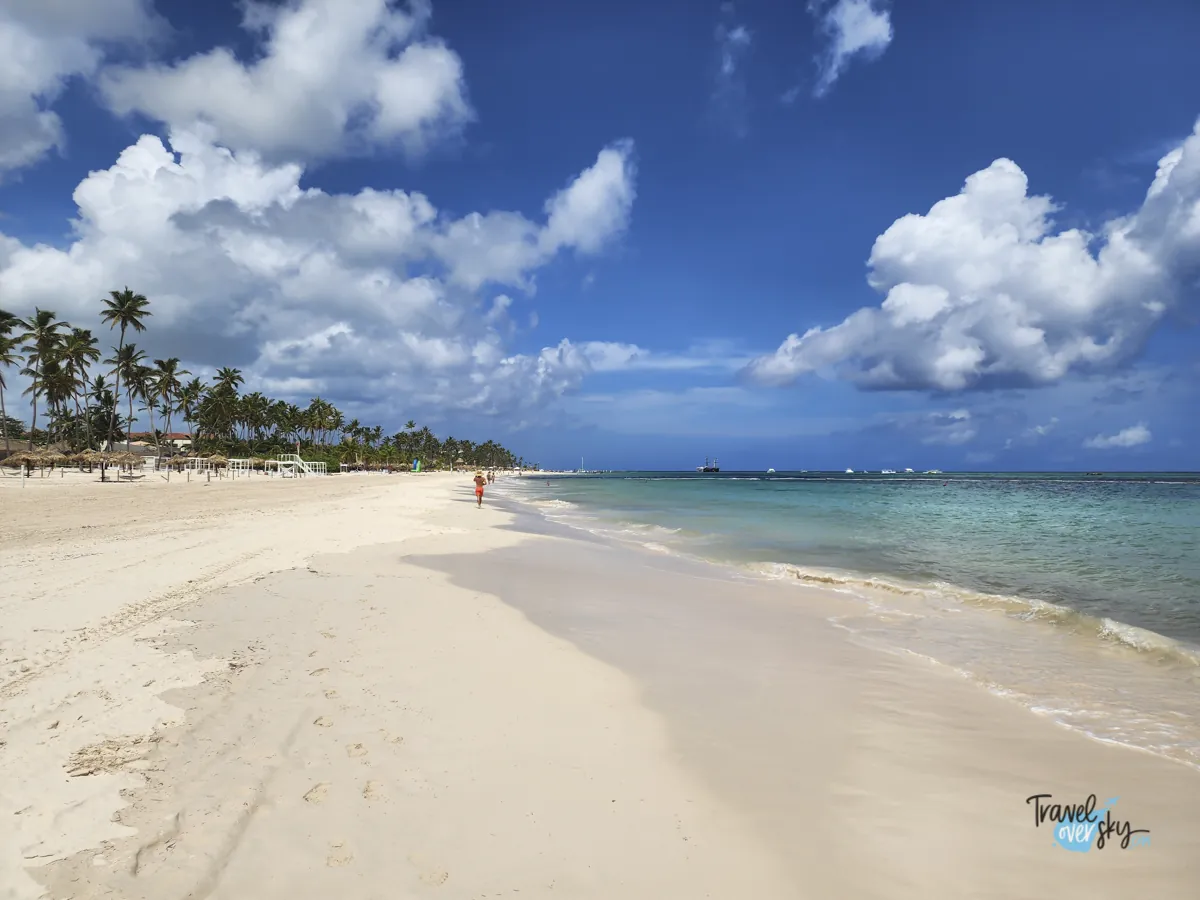 Are there algae on the beaches of Dominicana? Can tourists find them in the Punta Cana region? Are beaches being cleaned of algae on Dominicana? This article will show you every important information in this topic!
---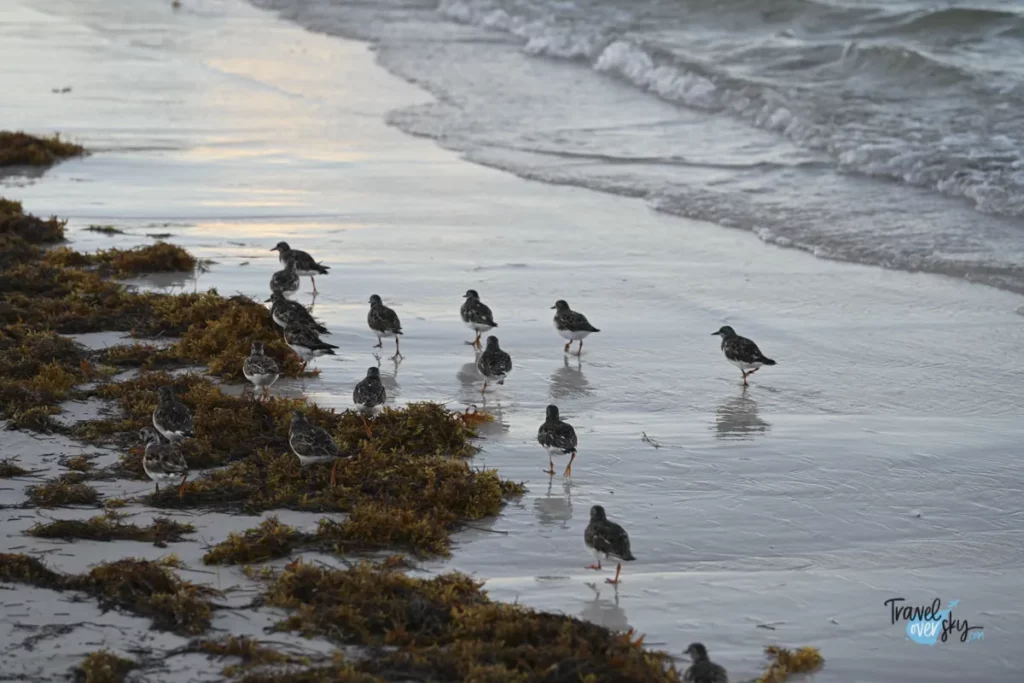 🏝 Algae on the Dominicana beaches: Punta Cana
While browsing Facebook groups you can find enormous quantities of questions related to the presence of algae on Punta Cana beaches. Tourists do not want to chill on the beaches on which there is more algae than sand. What does it look like in reality?
Obviously, there are many conditions to think of: inflows and outflows, storms, seasons or simply more violent tempests, which can happen. The period when there isn't much algae is December, January and February.
Cleaning the beaches of algae is rather not effective, because in most situations they are simply buried in the sand, and less often driven out of the beaches…
Sargasso was named by the Portuguese sailors, who saw it on the Sargasso Sea. Christopher Columber already observed sargassos during his expeditions.
What is important, not only Dominicana beaches are contaminated with algae – the issue also appears in Mexico, Cuba and Lesser Antilles in general. Unfortunately, excessive multiplication of algae is caused by global warming and water pollution.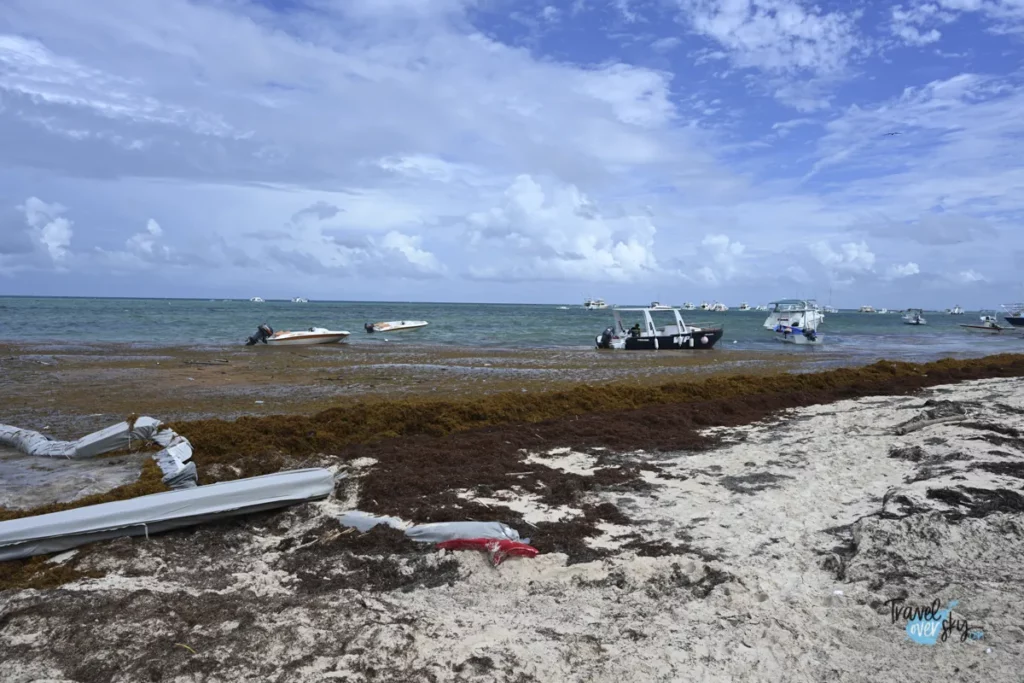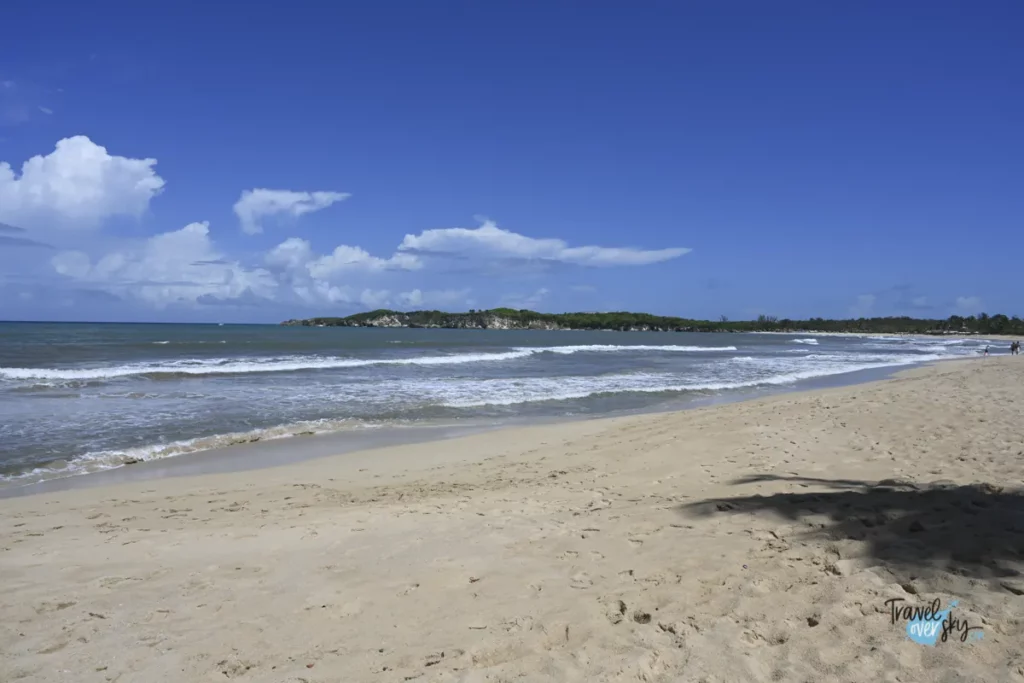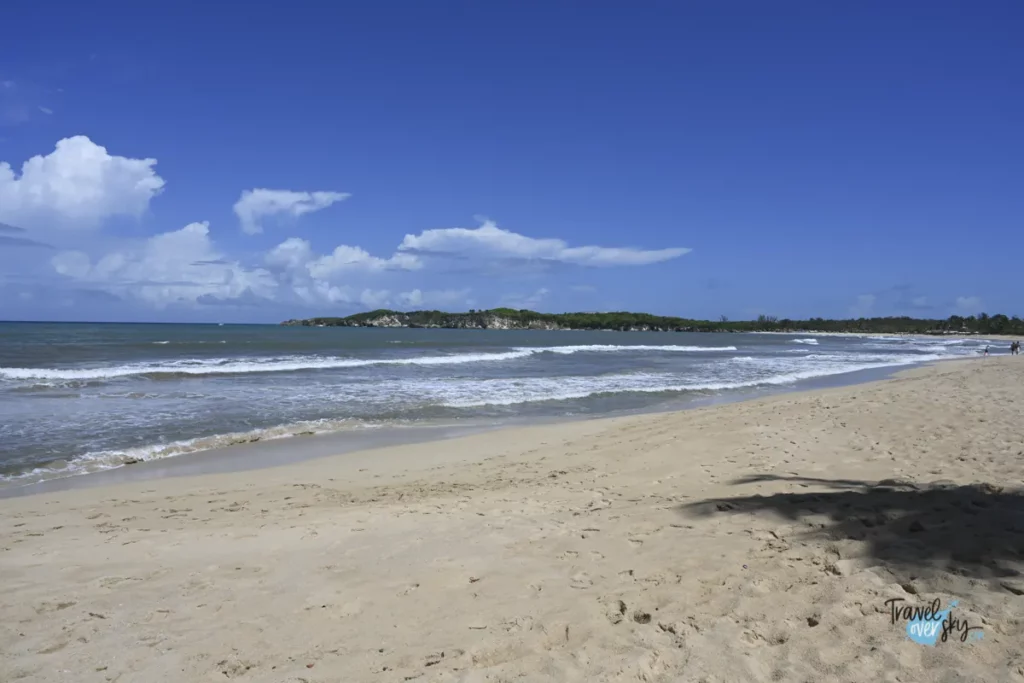 ➡️ Algae on Dominicana – what are they:
Algae which discourage tourists that much are called sargassos (Sargassum), meaning a cluster of brown algae, which especially likes warm waters. The issue with sargasso is not only related to the beach aesthetics. Too many algae reduce the amount of lightning and oxygen in the water, and increase the quantity of hydrogen sulfide. They cause the damage (and death as a consequence) of coral and negatively impact fauna (for example during the water cleaning of the sargasso excess).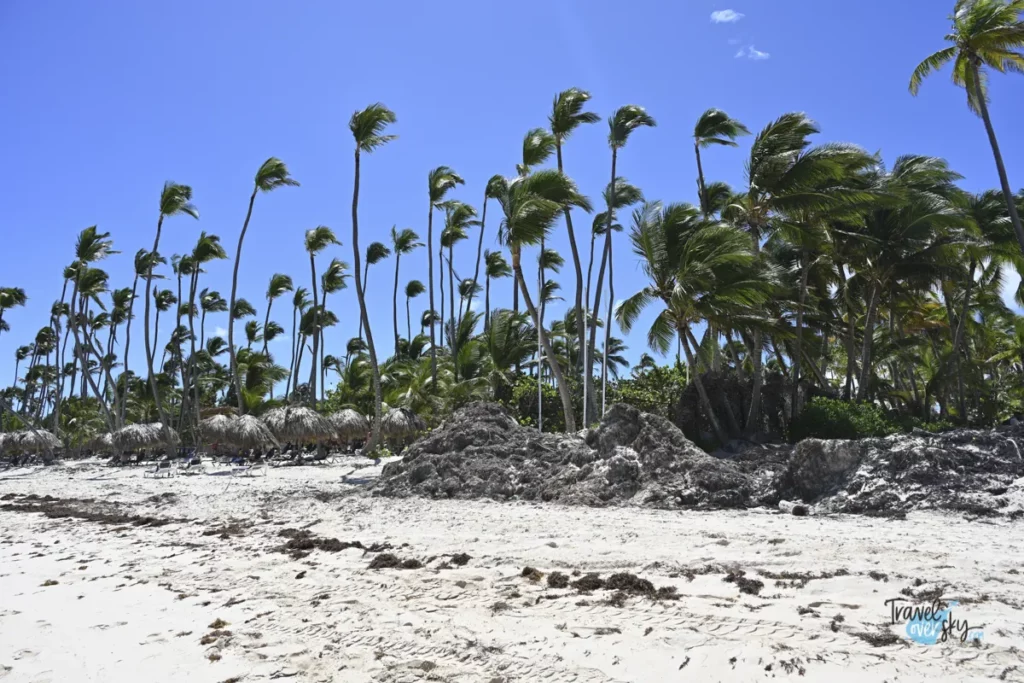 💡Is sargasso needed?
Even though the excess of sargasso is not something good, we need to remember that algae are also a shelter for many endemic species. Sargasso can be a perfect camouflage for mollusks, fish, arthropods and turtles even! Young sea turtles treat sargasso as a shelter and a source of food until they reach a proper size that would let them live in the open waters.
Sargasso also delivers valuable nutritions to the coastal ecosystems and protects the shores from excessive erosion.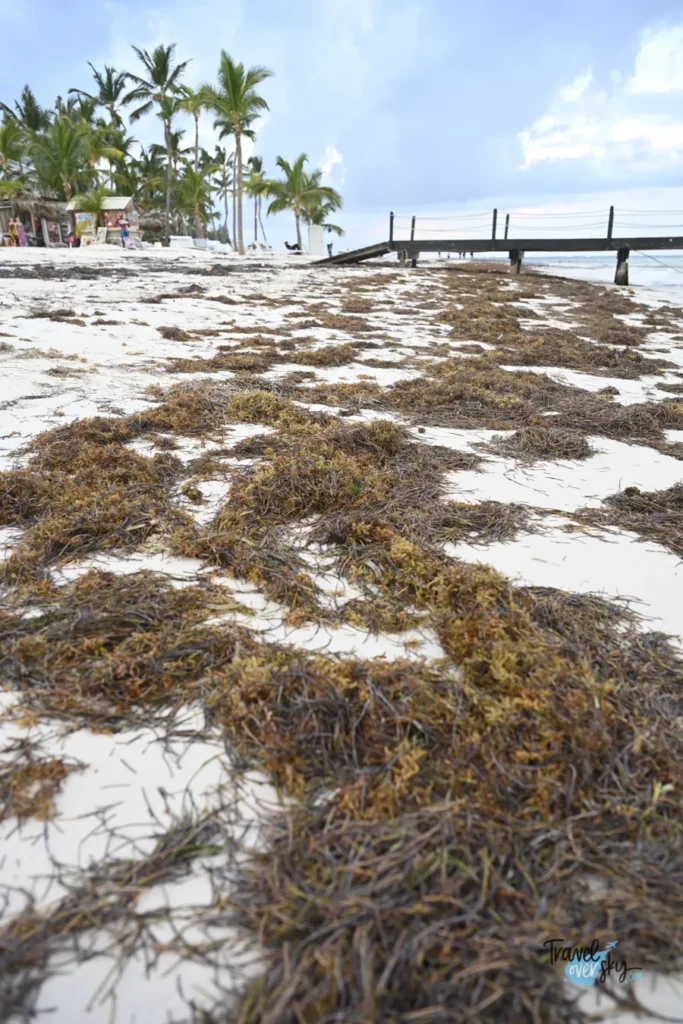 💡Can algae be used?
The cases have been reported of using microorganisms which were supposed to clean the water of sargasso in Mexico. This practice caused considerable controvertions in the scientific community. The brown algae can be 'recycled' though, using it to fuel productions, fertilizers or building materials among many other things. Unfortunately, the algae picking and gathering itself is costly, so reusing it becomes unprofitable.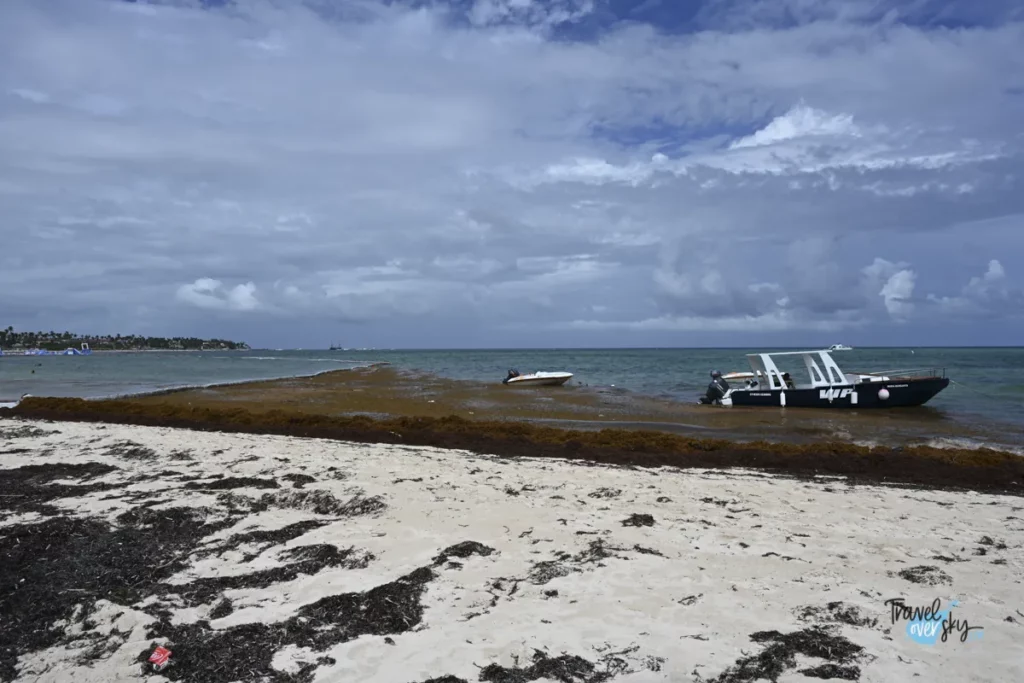 🏝 Are Punta Cana beaches being cleaned of algae?
The algae mostly appear on the beaches on the east and north side of Dominicana. A considerably smaller amount of them show up on the south, meaning the Caribbean Sea side.
It all depends on your attitude towards the presence of algae on the beaches. I personally do not mind algae. The hotels are doing their best to reduce their number on the beaches and in the water.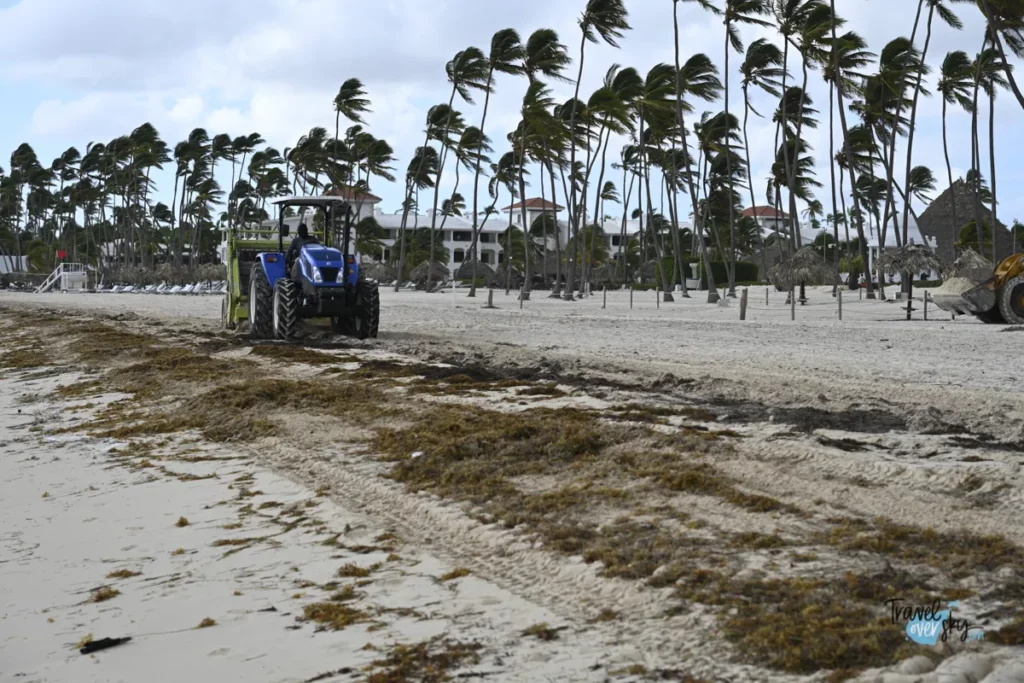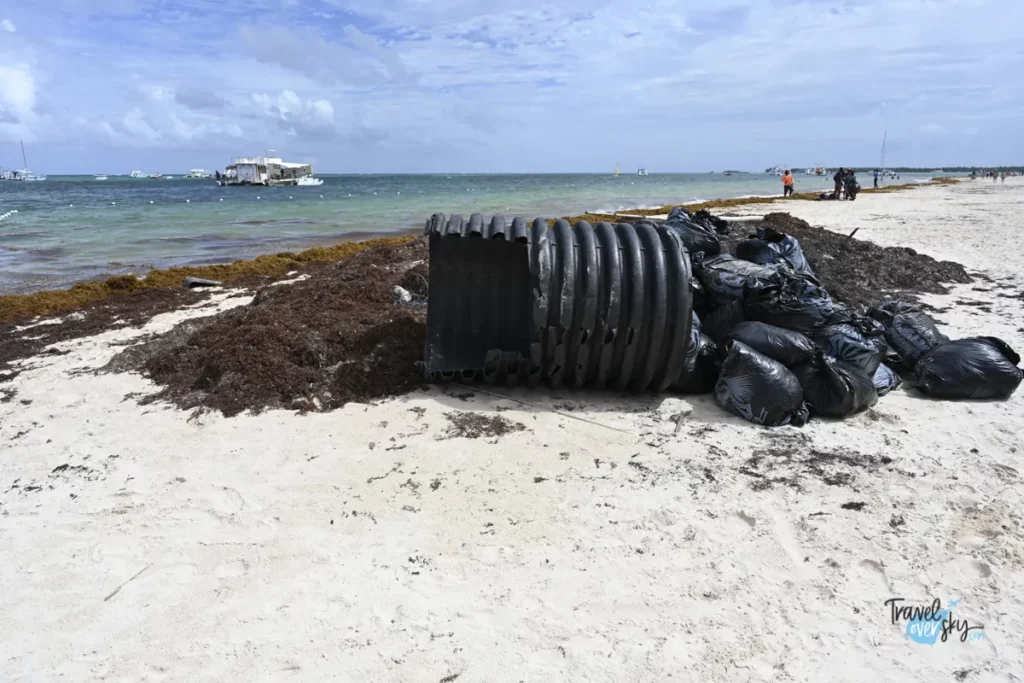 ⭐ How it looks like in reality?
During my stay in Bávaro, on the beaches were so much algae. The hotel beaches are cleaned every day, that is why it looks better than beaches near to the private apartments, e.g. the beach Los Corales.
During my stay, I chose the private apartments. It is because I like having freedom of sightseeing. Mostly I chose apartments near to the Los Corales beach. However, the price of the apartment was similar or higher than the hotel, the beaches looked worse. Algae are cleaned rarely, so there isn't so much space for sunbathing. The air also smelled of decaying algae. Therefore, in my opinion, better to avoid the Los Corales beach, because this place does not look like from a travel agency folder.
I have to add, that the beaches near to the hotels looks much better.
If you want to relax on the clean beach, I can recommend the Macao beach, which is about 20 minutes from the Bavaro center. There is also much fewer algae in the Bayahibe area or in the Las Terrenas area. Algae appear there very rarely, and if they are in much smaller amounts.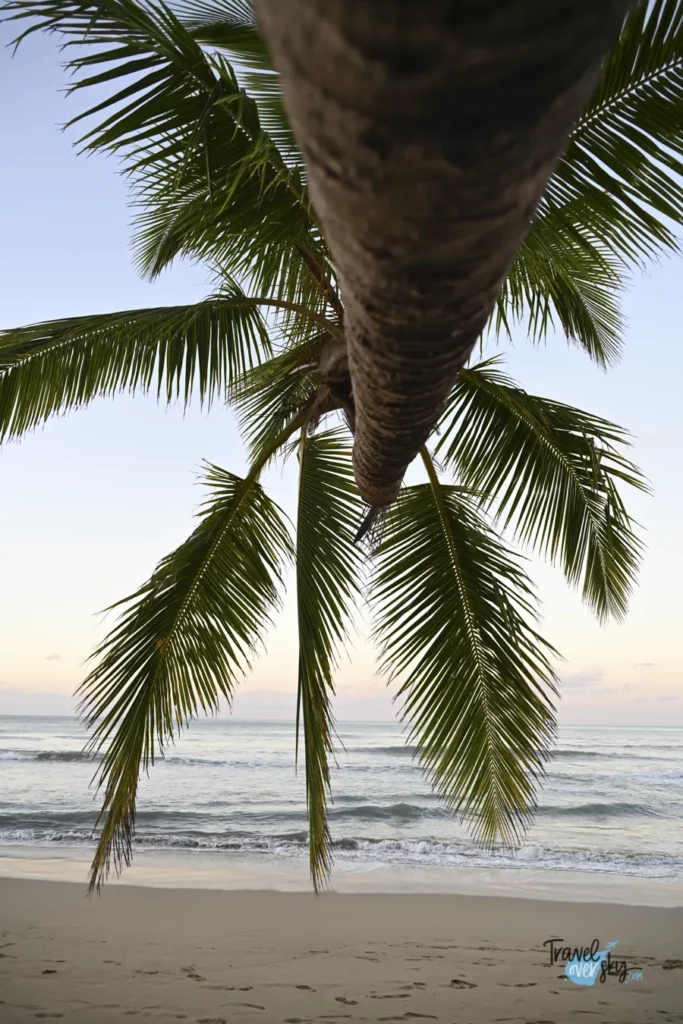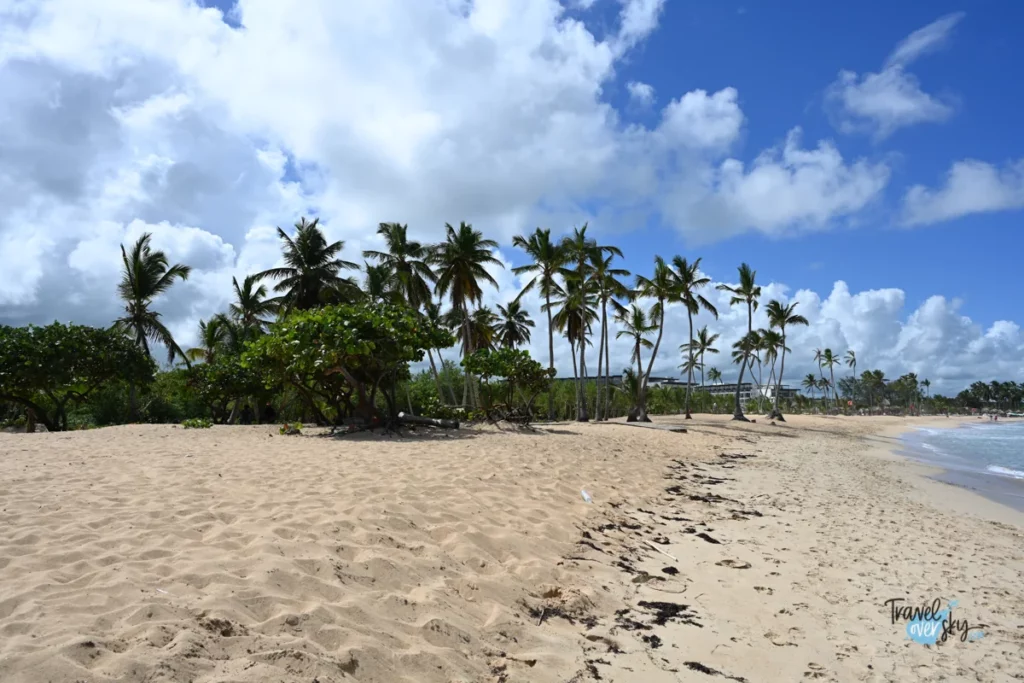 ***
In the Dominicana tab you can find more useful information and recommendations about this country and follow TravelOverSky on social media.
---
I love sharing my travels, experiences, thoughts and self-tested advices. A travel blog is also a bit of work that I do drinking coffee.
If you want to buy me a coffee, I'd be very pleased!
Virgin Catalina Island. Do you want to know how to get to Catalina Island? What can you do on Catalina...
Read More