Where to eat in Tobago? The best restaurants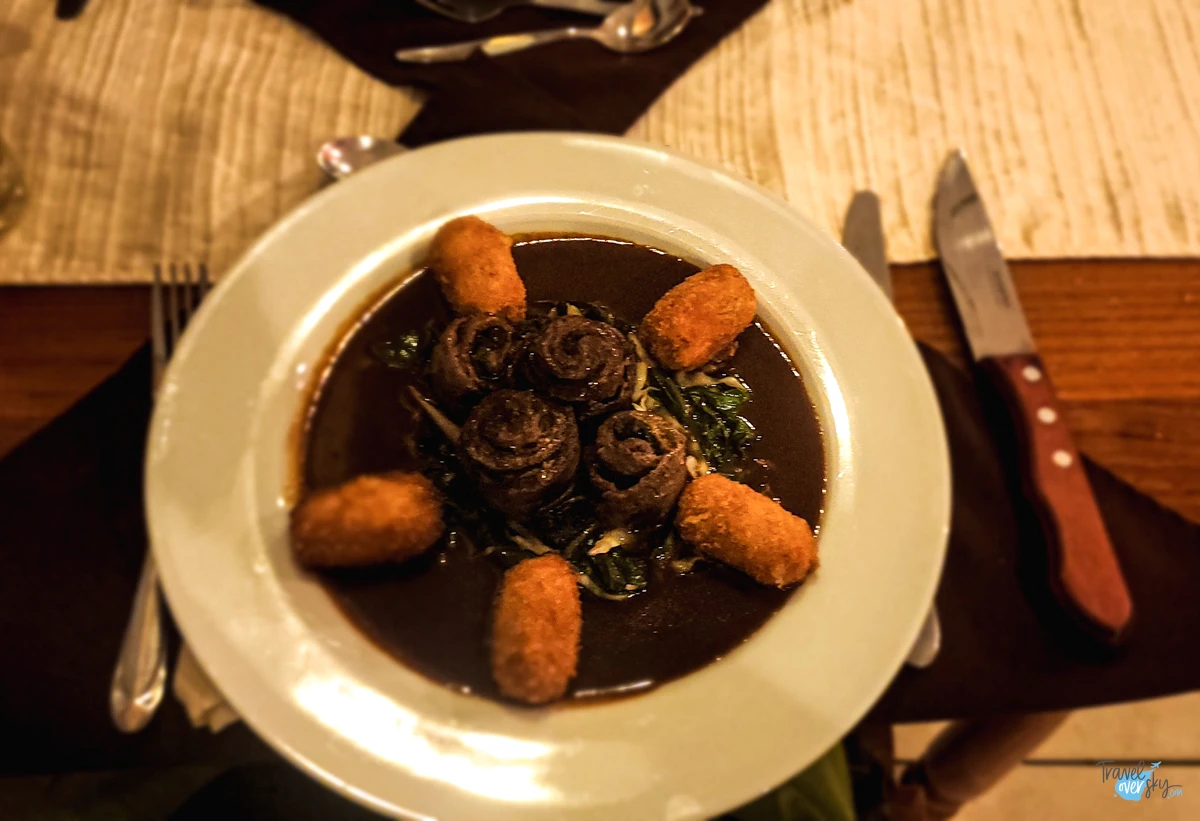 Check out the best available restaurants in Tobago! Which place is the best one to choose for dinner? Which restaurants to avoid? All about where to eat well in Tobago!
---
Chefs BBQ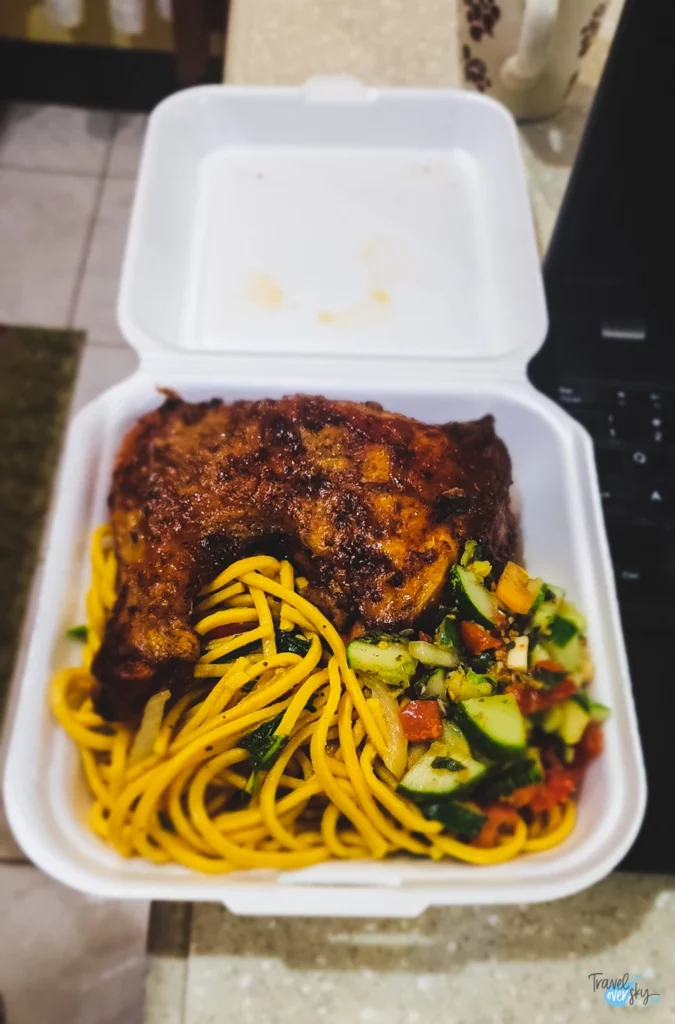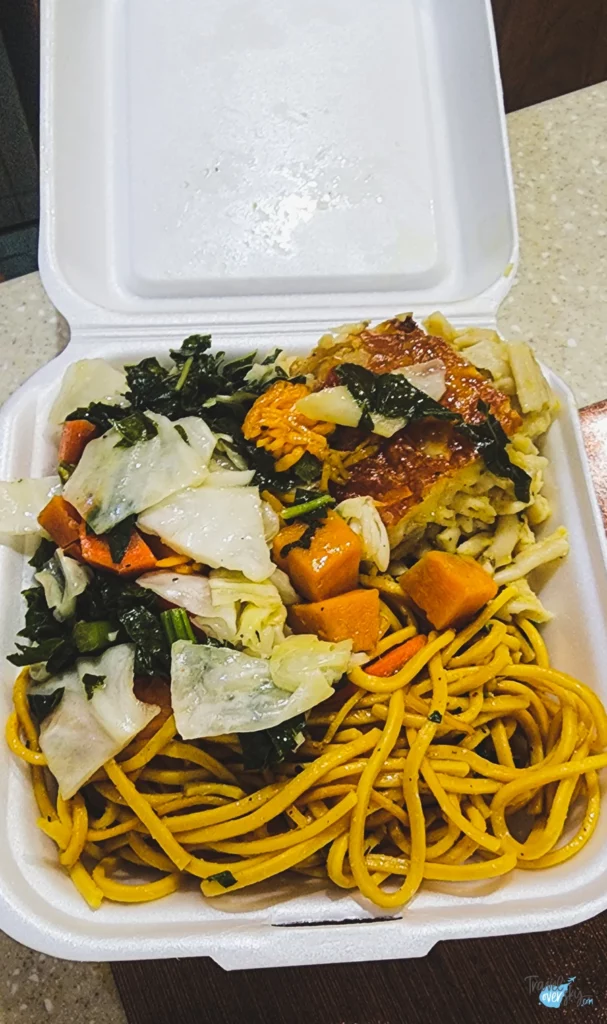 I reached Tobago after 7pm. Before I checked in at the apartment and went out for supper, it was already past 9pm. Many places were closed or were finishing work.
Chef's BBQ was one of the few places still open in Crown Point. It is a pay by weight place, which is why many of the dishes were already sold out. From what was left I picked a small portion of fried pasta, macaroni casserole, chicken drumstick and a micro piece of vegetables. I paid 97 TT$ (14,30 USD) for everything.
Food turned out to be not good and hard to digest. The fact that some of the side dishes were dry could have been explained by the late hour. The quality and taste cannot be explained in the same way. Even if I was starving I would not visit this restaurant again.
Brown Cow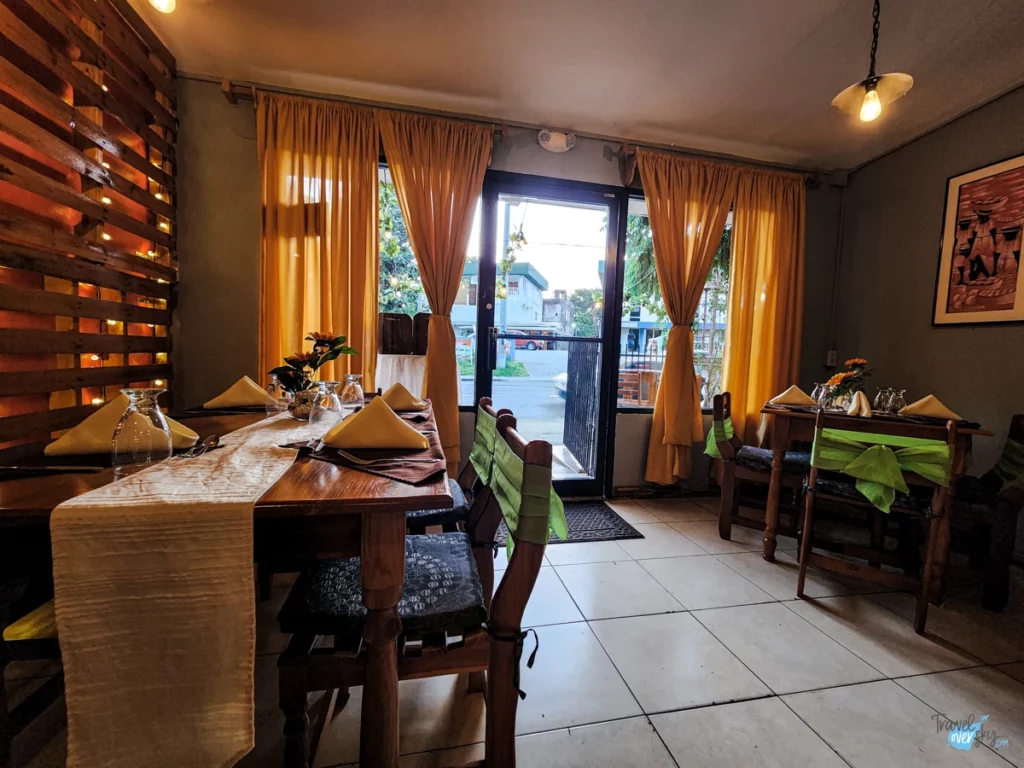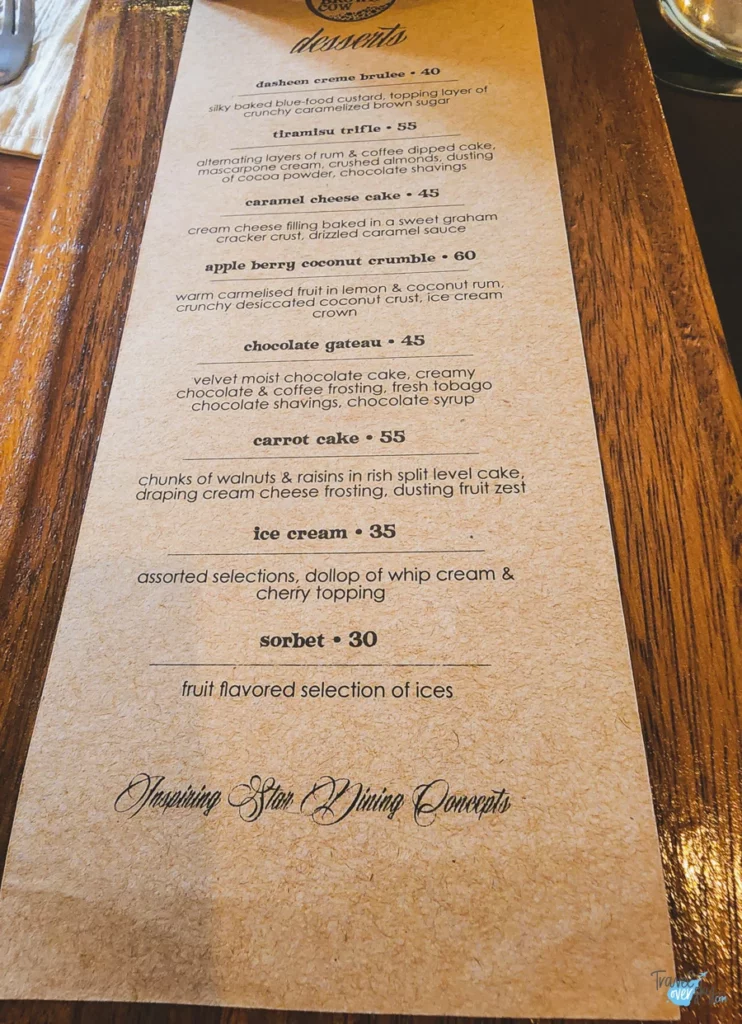 Brown Cow is the most recommended restaurant in Crown Point.
It has a pretty and specific inside, the prices are not low, but you can find some interesting choices in the menu.
I visited this place twice. Both visits were quite different from each other; the first one was successful, and I was tempted to do it the second time. The latter one was a total disaster.
The first time I was there I ordered ratatouille, fish of the day, a beer and pineapple juice, which tasted very natural.
Before ordering, I also received a glass of water, which was not included in the final price. Both dishes were delicious, so I thought it was worth visiting this place for the second time to try more food.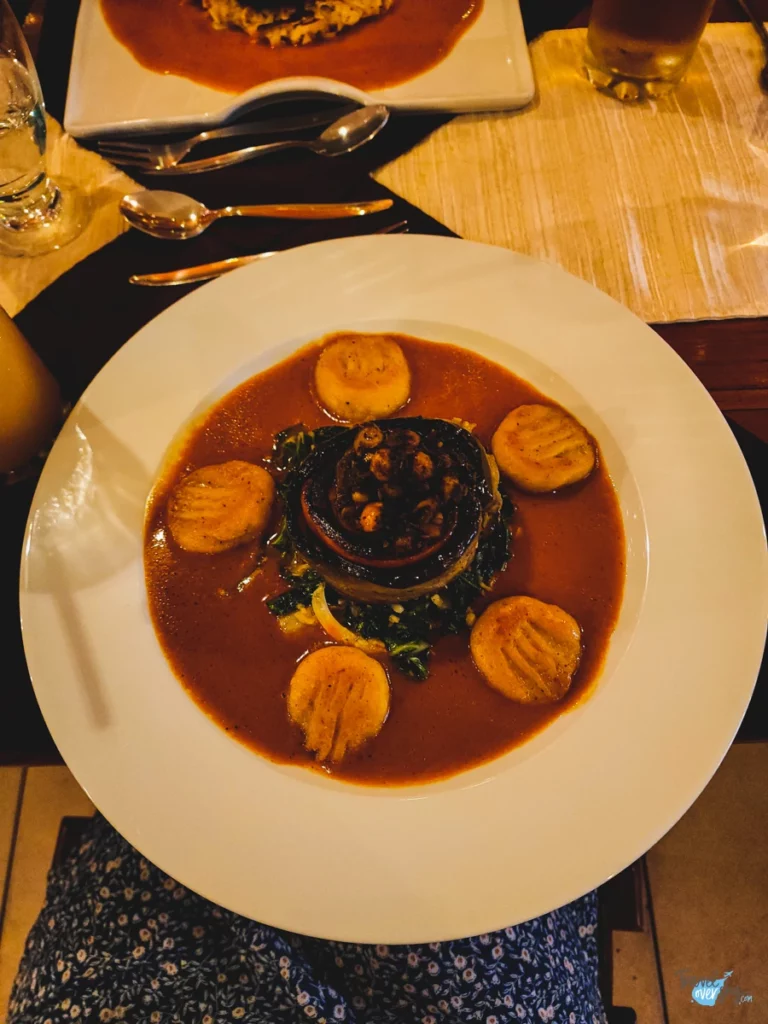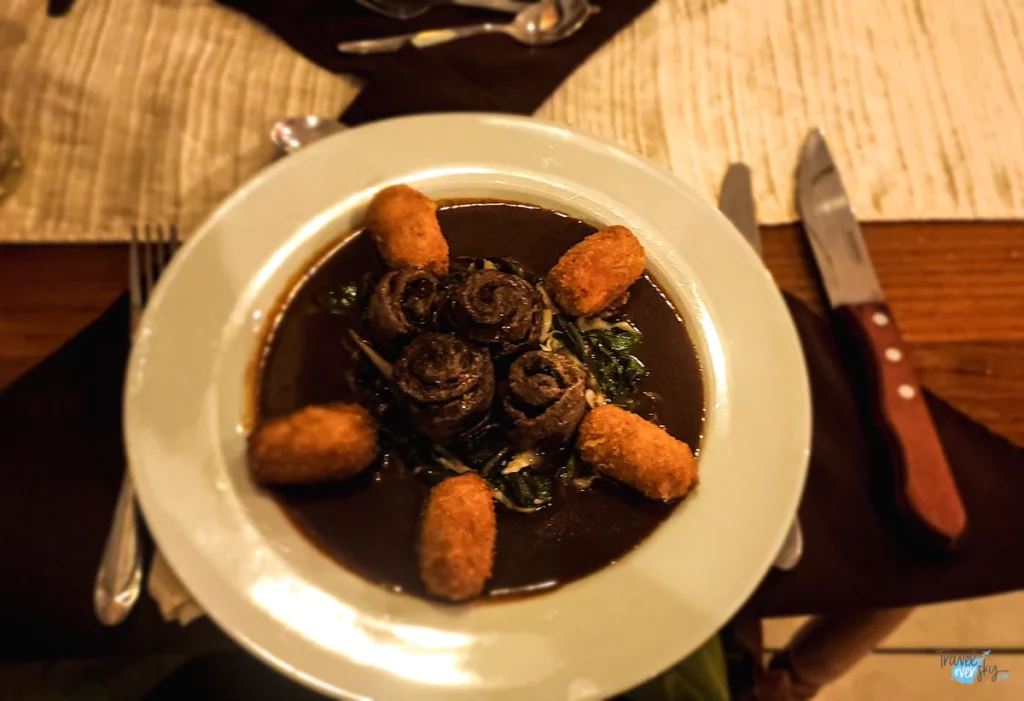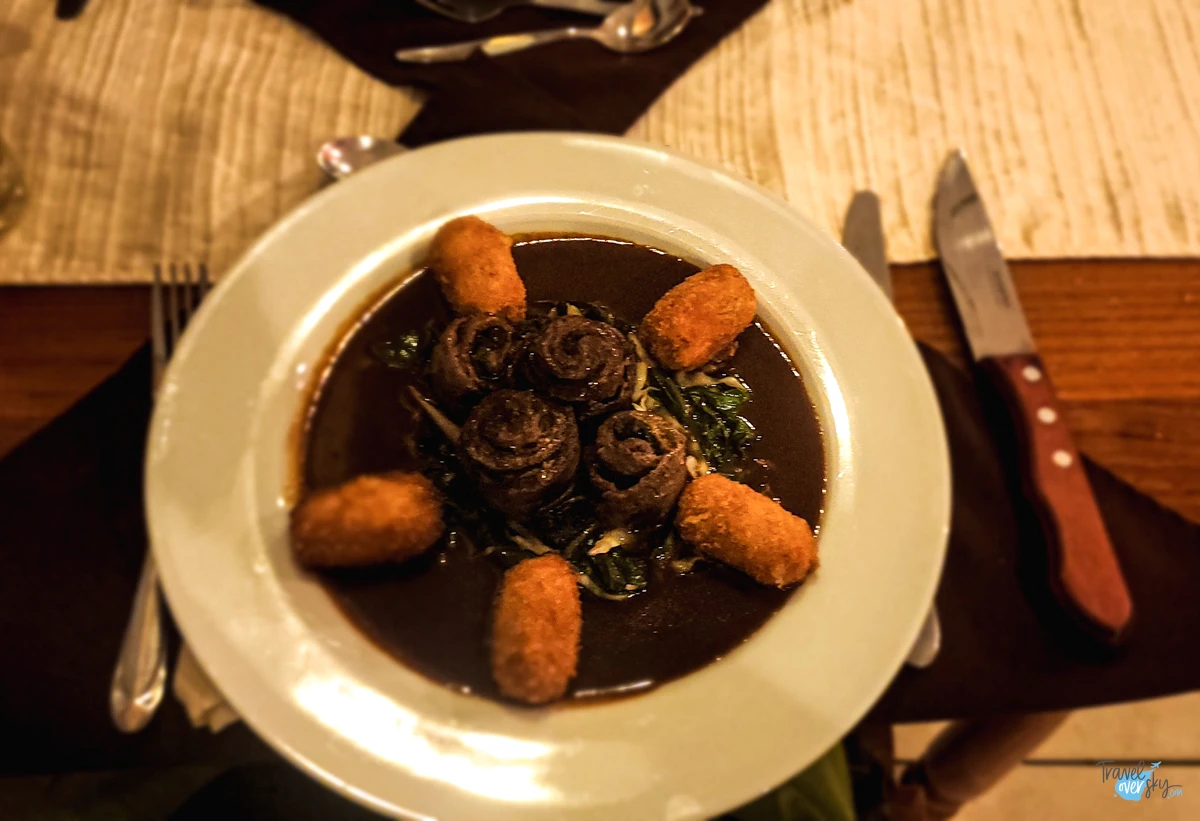 During the second visit, I ordered a chicken-salmon trio. Out of the chicken trio the spinach rolls turned out to taste the best, and the worst were bones with a microscopic amount of meat on them. The meat sauce also tasted awful, and it was over salted.
The waitress was the final straw; she obviously tried to kick me out of the restaurant, even though it was supposed to be open for another hour, and just before that she accepted an order from another person.
The waitress asked if I wanted a dessert, and after hearing my answer (which was 'no, thank you') she immediately brought the check – I was not even done eating by then. She was waiting for the payment right next to our table, not giving any privacy when looking for a wallet and money.
If such a situation had taken place during my first visit to this restaurant, I would certainly not be back there for the second time…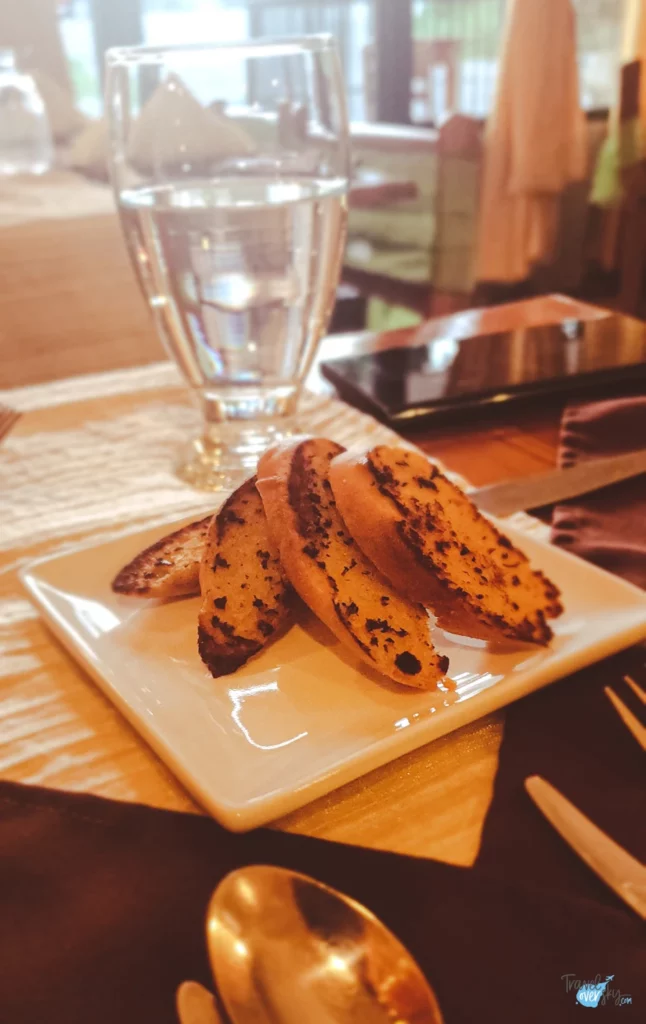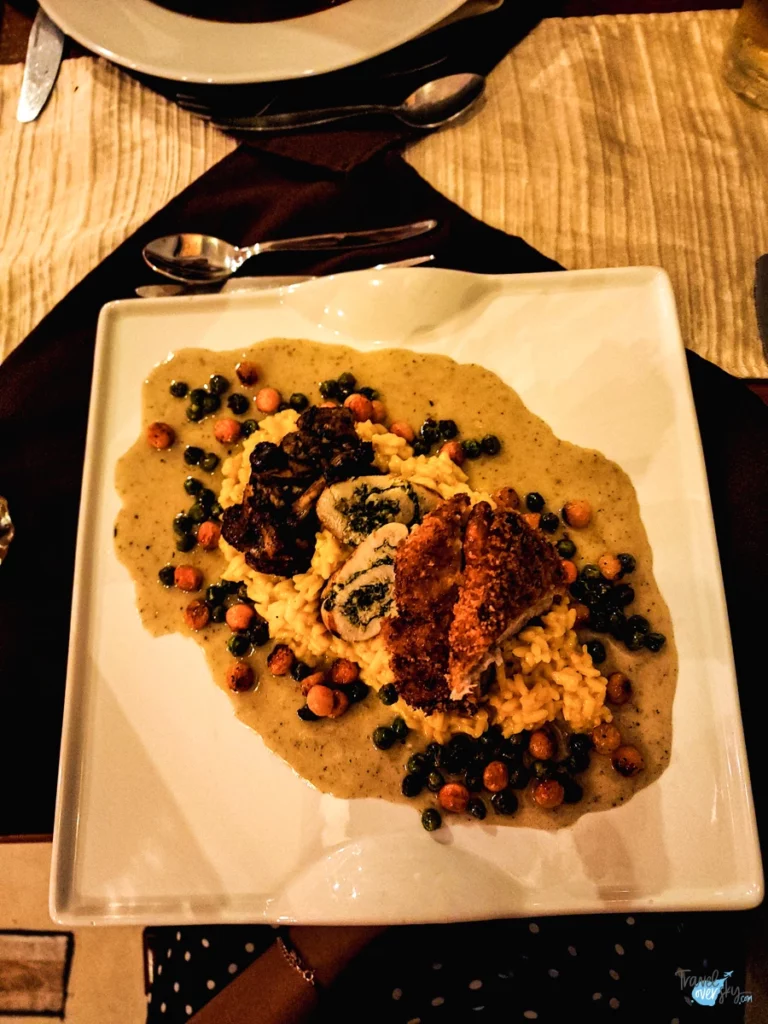 The Pasta Gallery
This place specializes in preparing pasta with different sides. The menu is quite varied, everyone should find something for themselves.
The restaurant turned out to be a small art gallery. There were beautiful paintings on the walls, some of which were also for sale.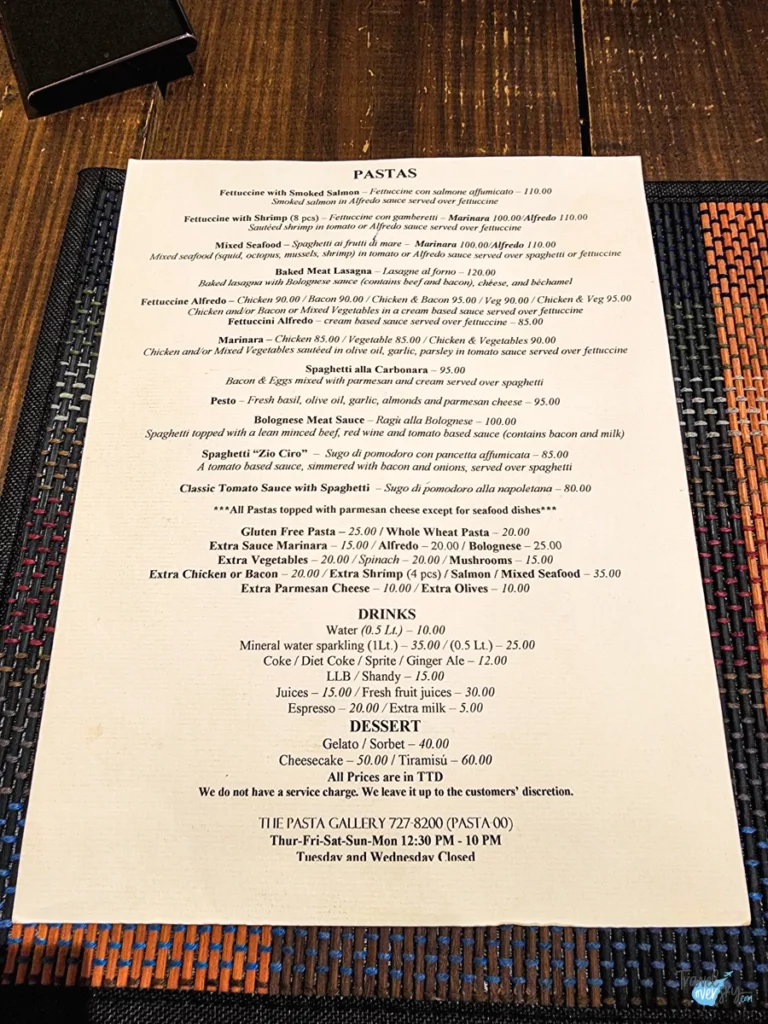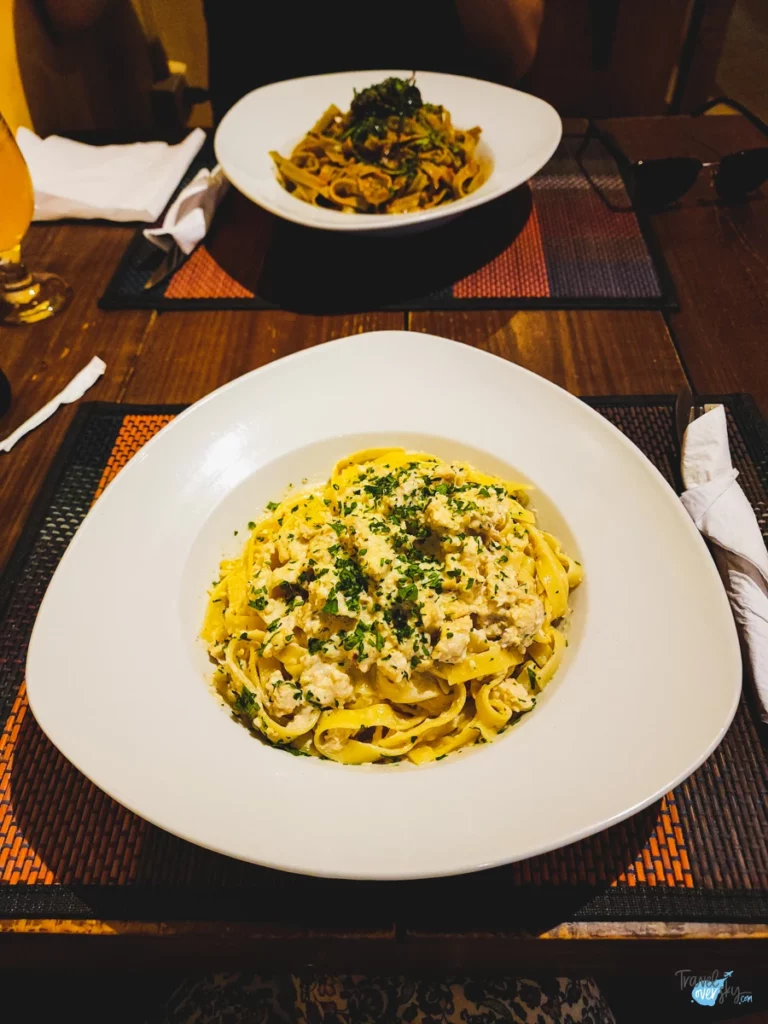 I visited Pasta Gallery twice – one takeaway included.
The first time I picked fettuccini alfredo and tomato sauce tagliatelle. The second time pesto sauce macaroni and spaghetti with tomato sauce and bacon.
Each time the portions were huge! No doubts that one meal would be enough for me and Konrad. It's why we needed to ask staff to pack the leftovers.
The pasta was delicious and well spiced each time.
While in Crown Point, make sure to visit this restaurant and taste some delicious macaroni.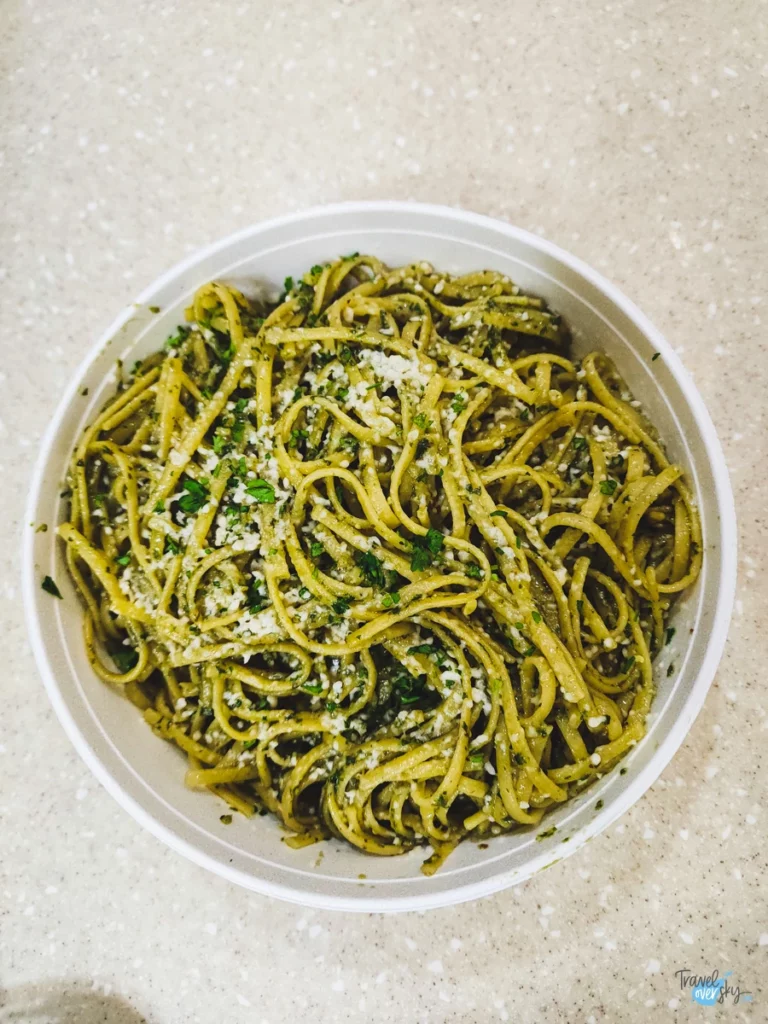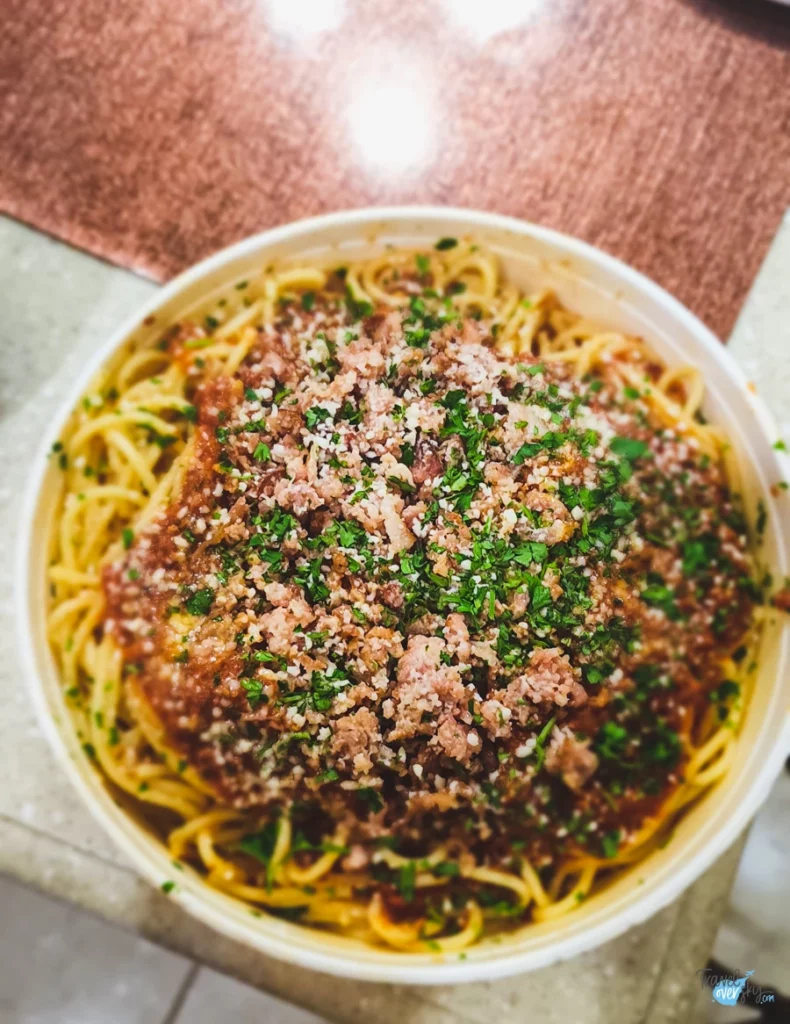 WOK Star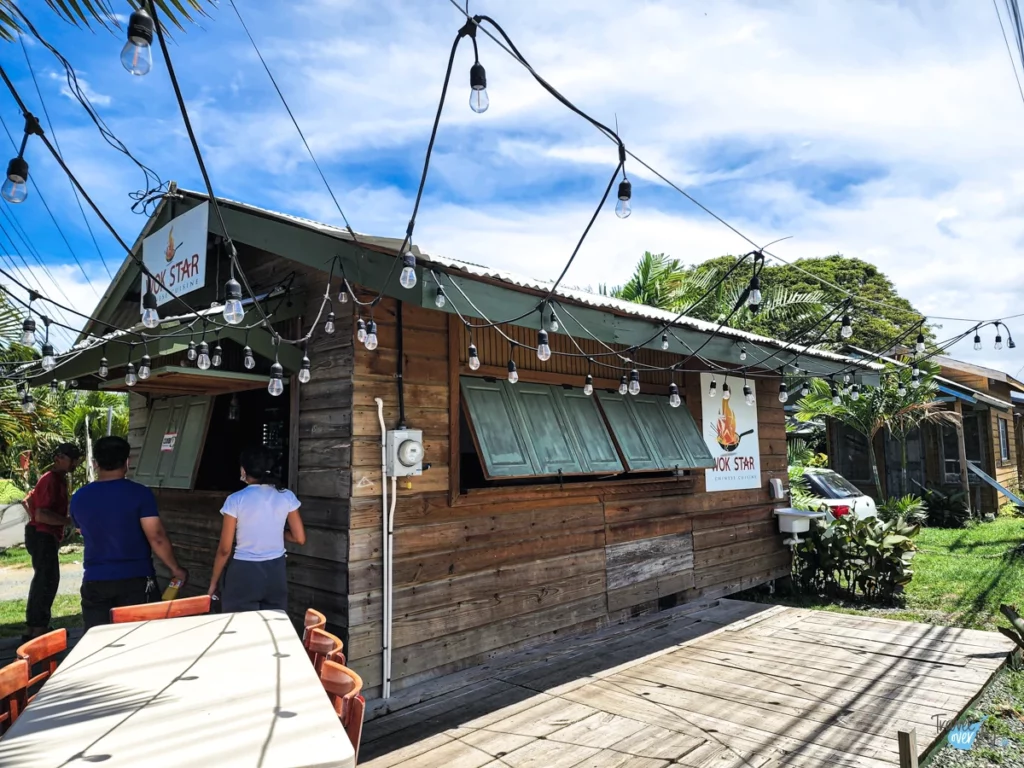 Wok Star is Asian fast food at Crown Point, which can be found on the way to Pigeon Point Beach.
The restaurant menu is quite varied, which should be especially praised taking into consideration that this is a small place.
I waited 20 minutes for two ordered dishes. I picked a garlic-ginger tofu with vegetables, rice and pasta, and also chicken with vegetables, rice and pasta.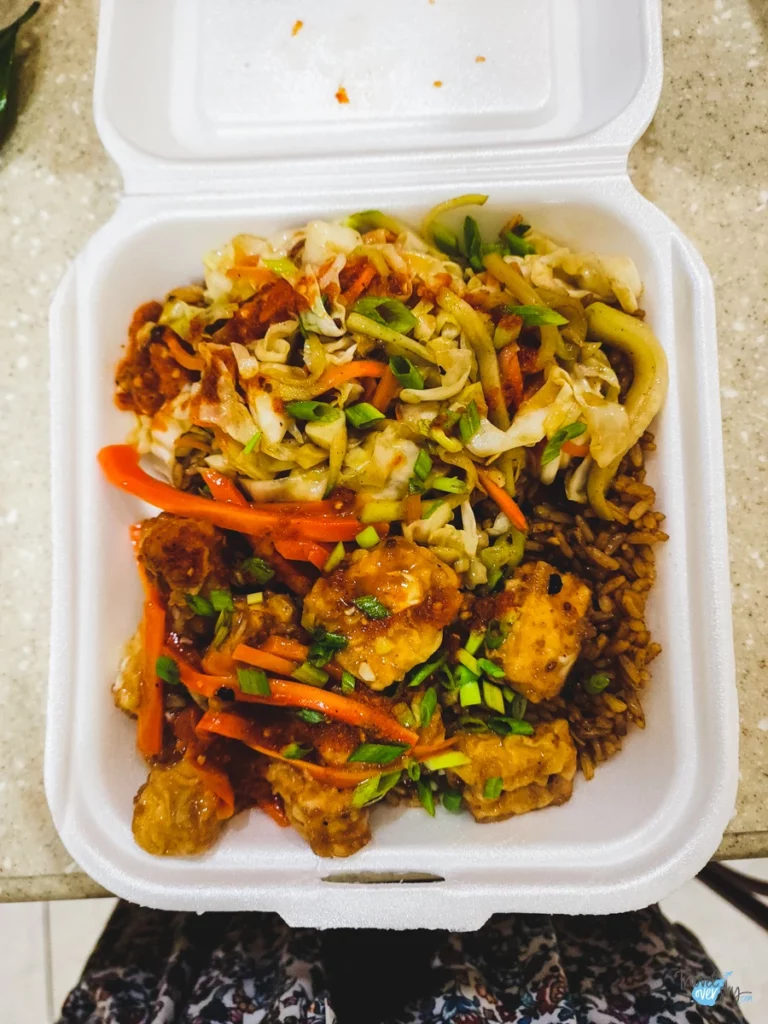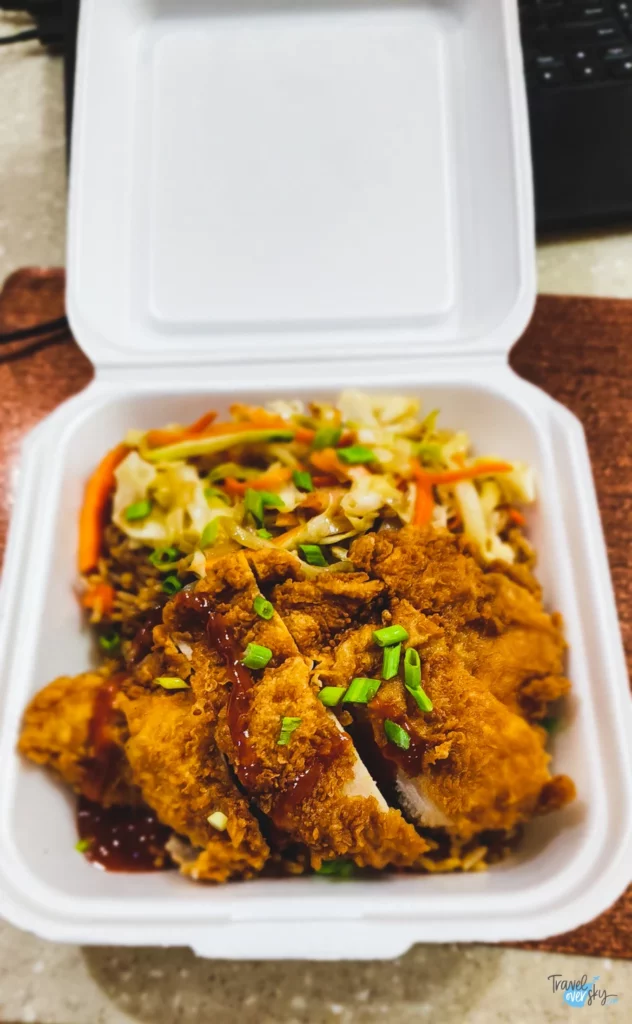 Upon receiving the order, we also had a possibility to take sauces as well – spicy and mild-ketchup one.
I picked a spicy one, which unfortunately defeated me. If you are a fan of a mild spicy food, I do not recommend adding this one to your portion!
The food was tasty and fresh. Although we ordered dishes with pasta and rice, and what we received lacked the pasta. The dishes were delicious, and you could have turned a blind eye to this. We paid 100 TT$ (14,80 USD) for both dishes.
Rituals Coffee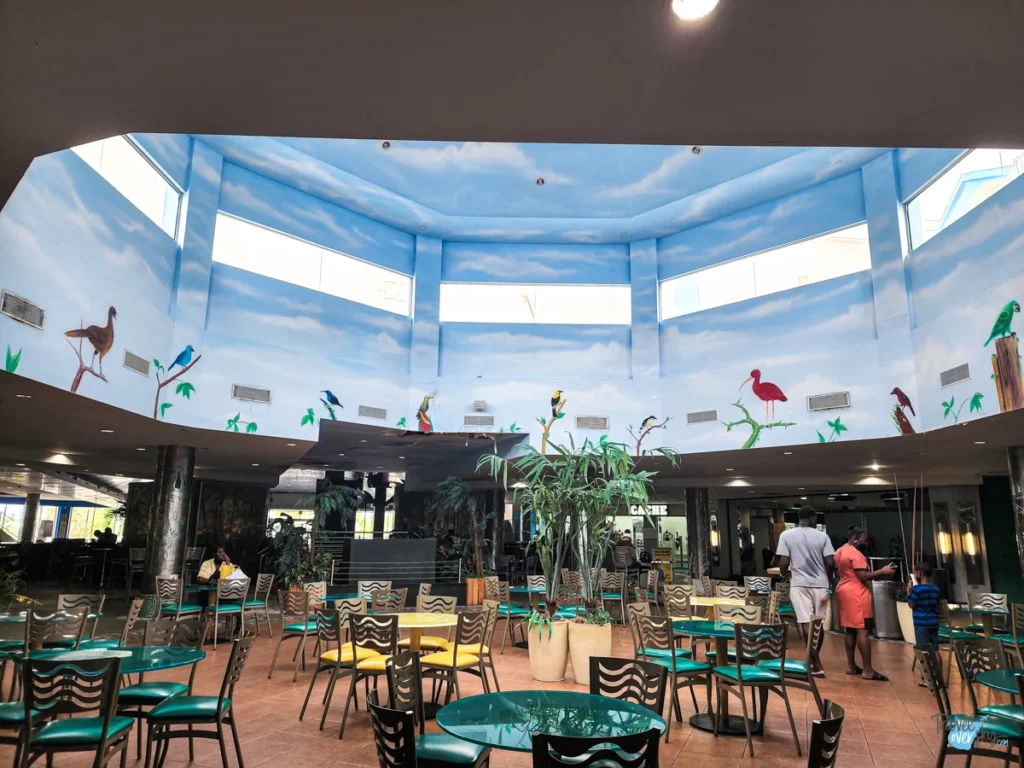 The Rituals Coffee is located at a little mall, on a Scarborough-Crown Point route.
If you think that a country which is famous for cocoa and chocolate will offer you hot and liquid chocolate in a cafe, then think twice.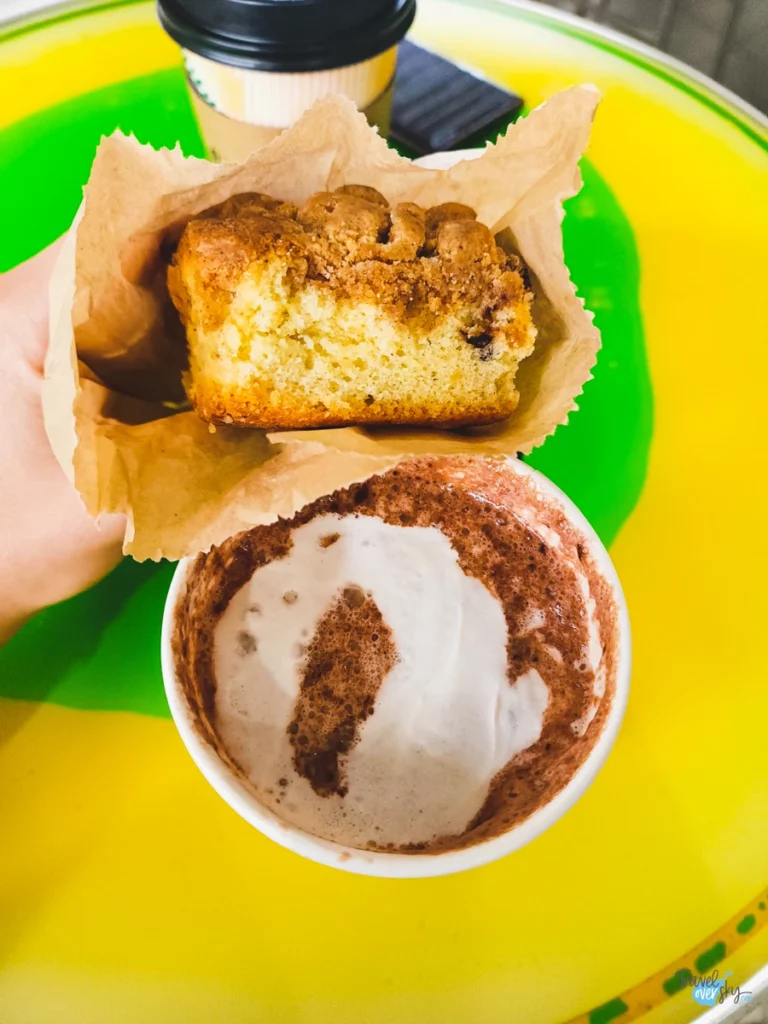 A hot chocolate turned out to be a typical, over sweetened cocoa-like powdered drink. The chocolate was in its name only. Unfortunately, it was not possible to drink it all at once. It was so sweet that even a gourmand like me could not handle it.
Check out also: Where to eat in Trinidad?
Check out the TravelOverSky YouTube channel for videos from Trinidad and Tobago.
***
You will find more useful information about this country, planning your journey and interesting facts in the Trinidad and Tobago tab.
---
I love sharing my travels, experiences, thoughts and self-tested advices. A travel blog is also a bit of work that I do drinking coffee.
If you want to buy me a coffee, I'd be very pleased!
Virgin Catalina Island. Do you want to know how to get to Catalina Island? What can you do on Catalina...
Read More