Where to eat in Trinidad? The best restaurants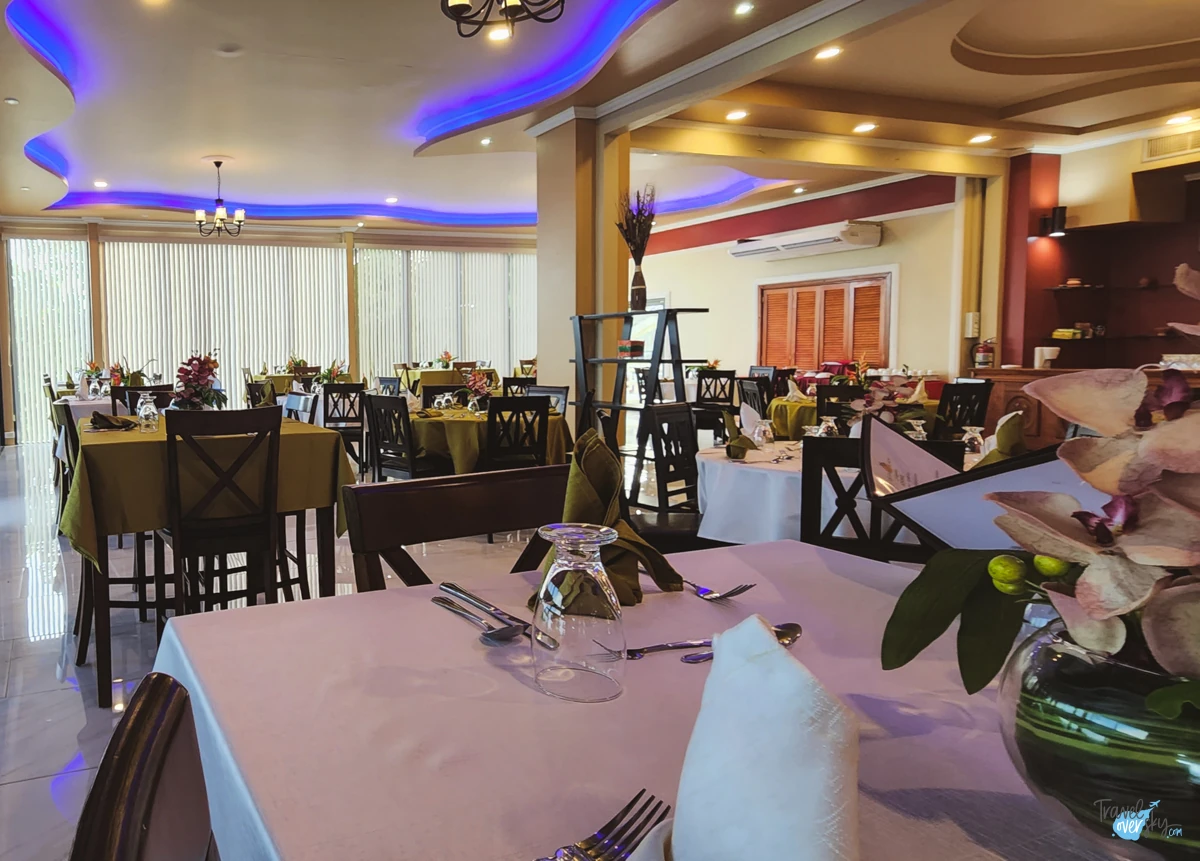 Check out the best available restaurants in Trinidad! What is the best place to pick for dinner? Is there street food in Trinidad? Are there food ordering apps in Trinidad? Everything you need to know about delicious food in Trinidad!
---
Multiculturalism
As mentioned in previous posts, Trinidad and Tobago is a country where Muslims, Indians, protestants and Catholics live side by side. Reggae music, brought here by Jamaicans, is heard on streets every moment. A quite peculiar cultural mix affects the extraordinary culinary blend of this country. There is something for everyone – especially people who love spicy, unearthly hot food will be amazed. You must know that hot peppers are being sold on literally every corner here! Selling a few kilos of bags alongside the road is nothing out of ordinary here.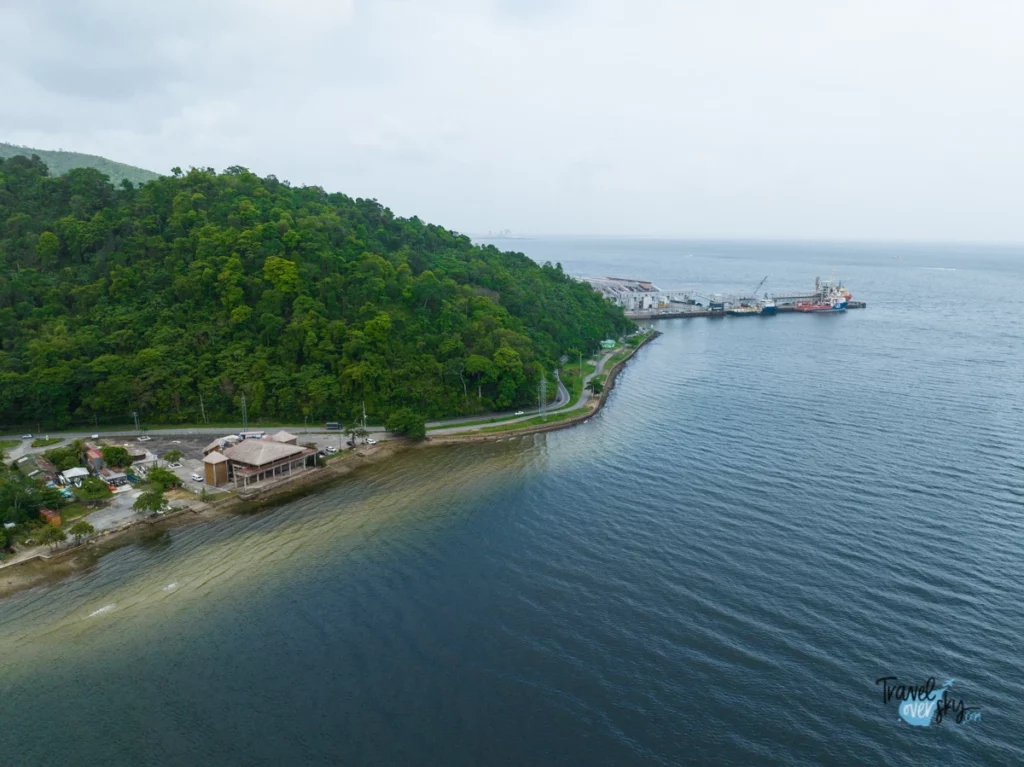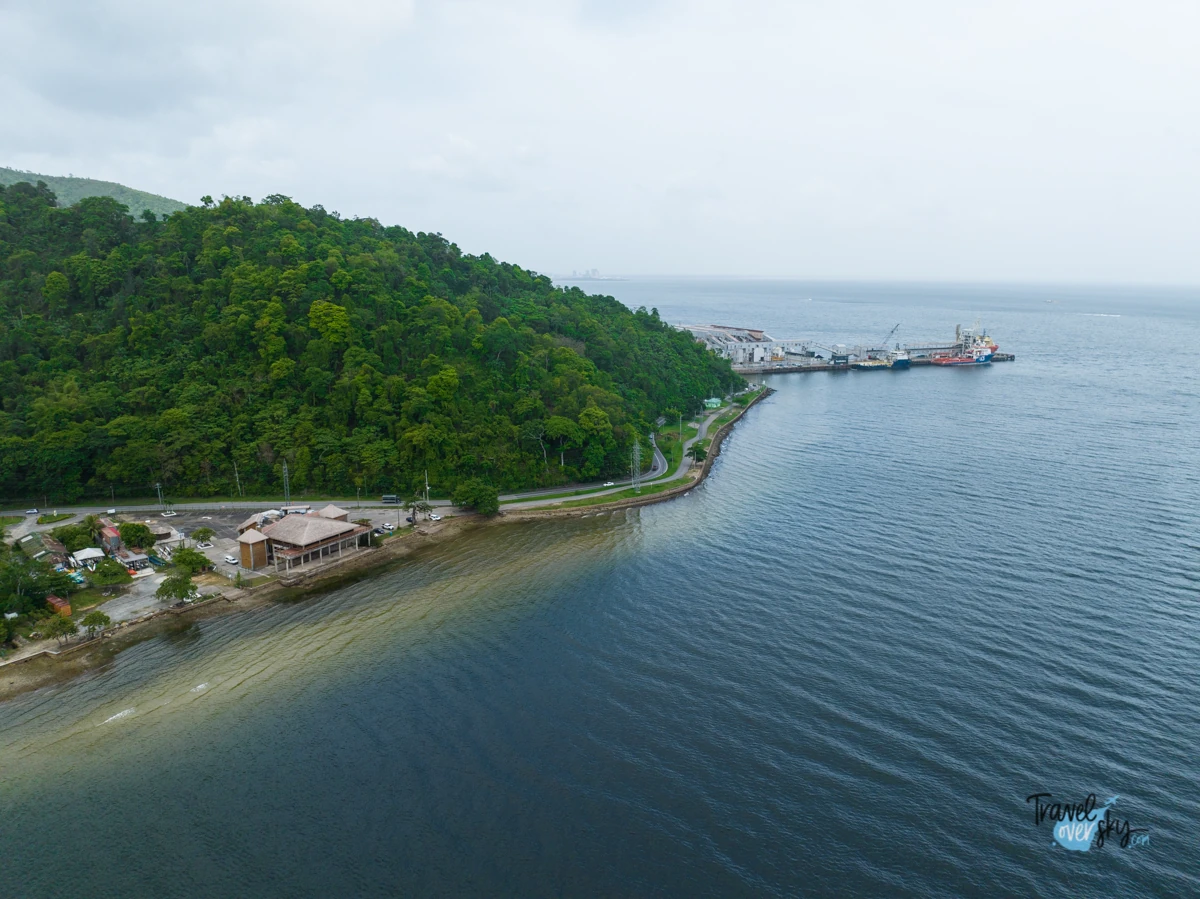 Food ordering
Many restaurants in Trinidad and Tobago offer online food ordering with own pick up. There are popular chain restaurants known around the world available here with an option of online order.
Food order apps
I found one food order app in Trinidad – Food Drop. The restaurant selection was quite large, which is why it took me a while before I found something interesting to eat.
I ordered a selected dish and paid for it using a card from a Polish bank. The order has been accepted by the restaurant and money was transferred from the account.
Half an hour passed, and I received an email informing me that the order had been canceled. I contacted the customer service and I found out that it was canceled because of the card I used.
A cash payment upon pickup was unfortunately not possible in the app.
I cannot say for sure if my card was too exotic for the app, or was there some sort of safety block from the side of the bank. Unfortunately, these situations happen, and the more the exotic country, the harder the online payment might be.
The Meena House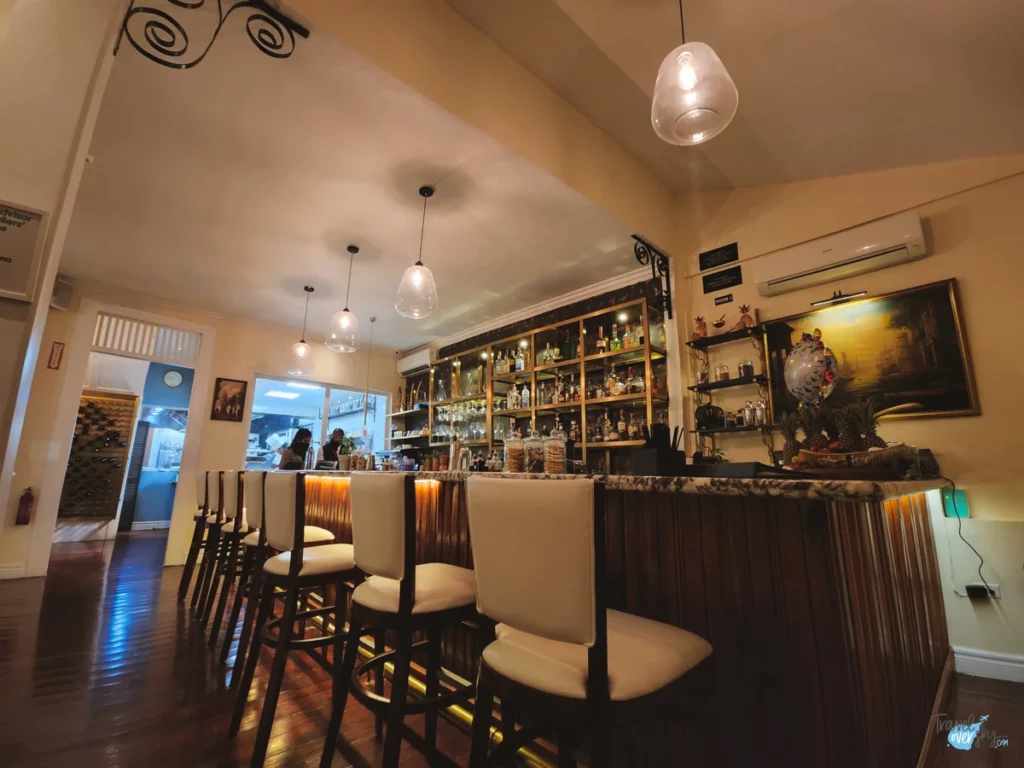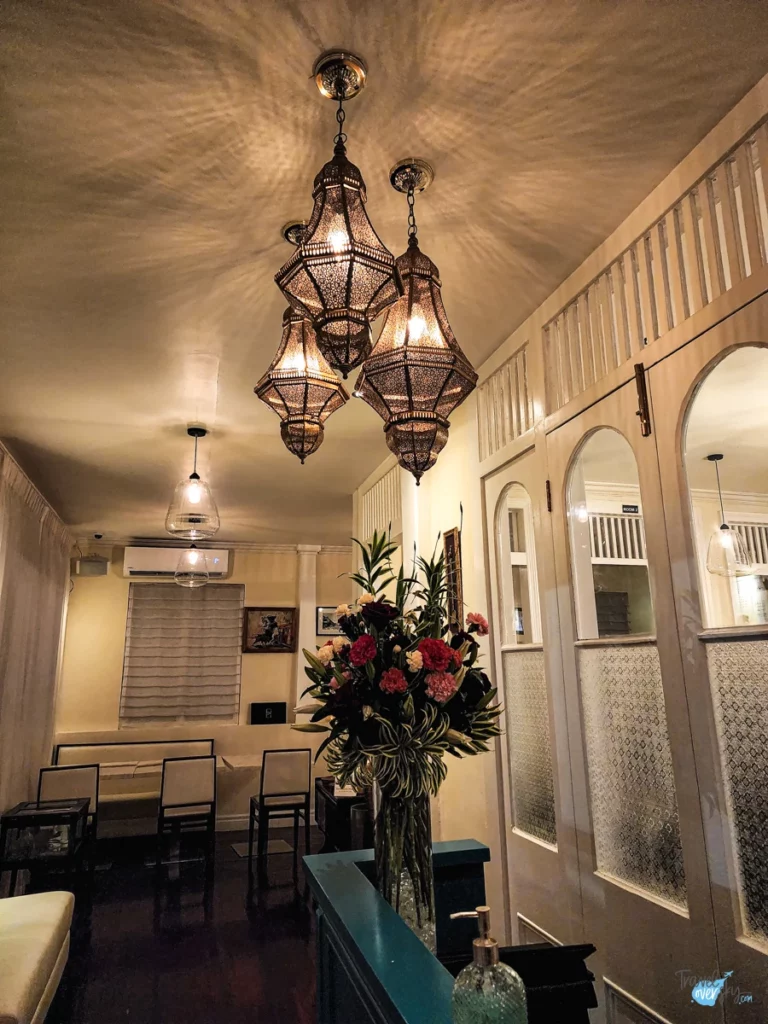 It was the first restaurant I chose after the arrival to Trinidad. The restaurant provided a possibility to make an online order with home delivery. Unfortunately, after the waiting time passed, I received a call from the restaurant that the food was ready to collect. During the conversation, I also learned that The Meena House does not deliver, even though this information is on their website…
Fortunately, the restaurant was 10 minutes drive away from me, so I could go and collect the order.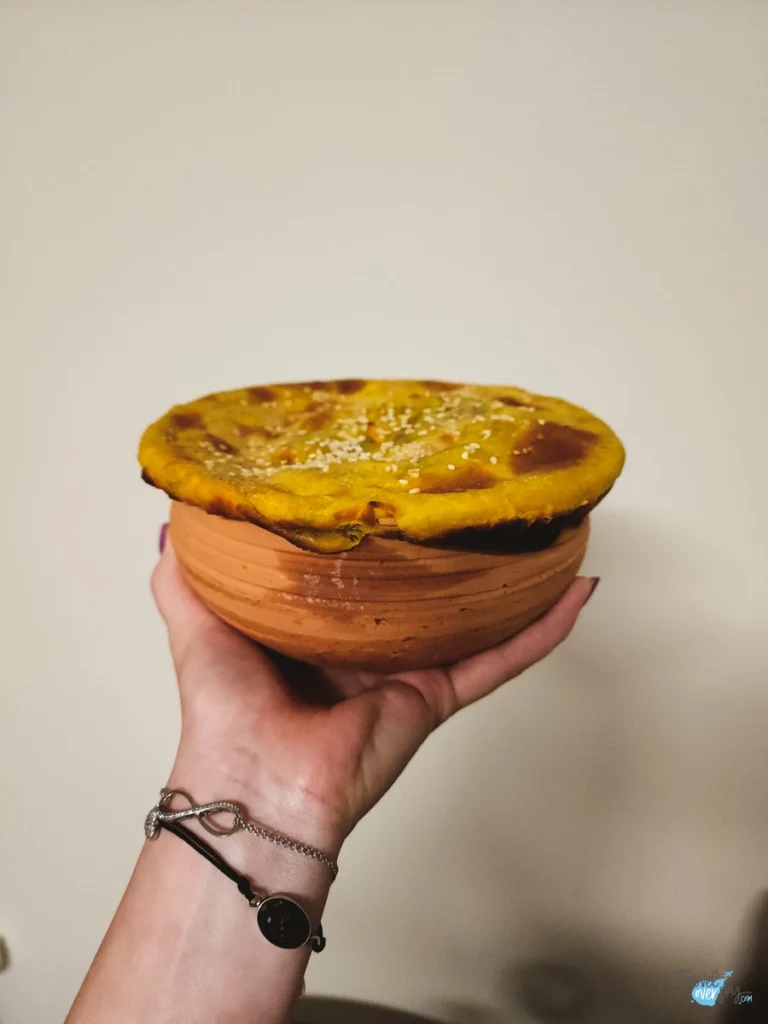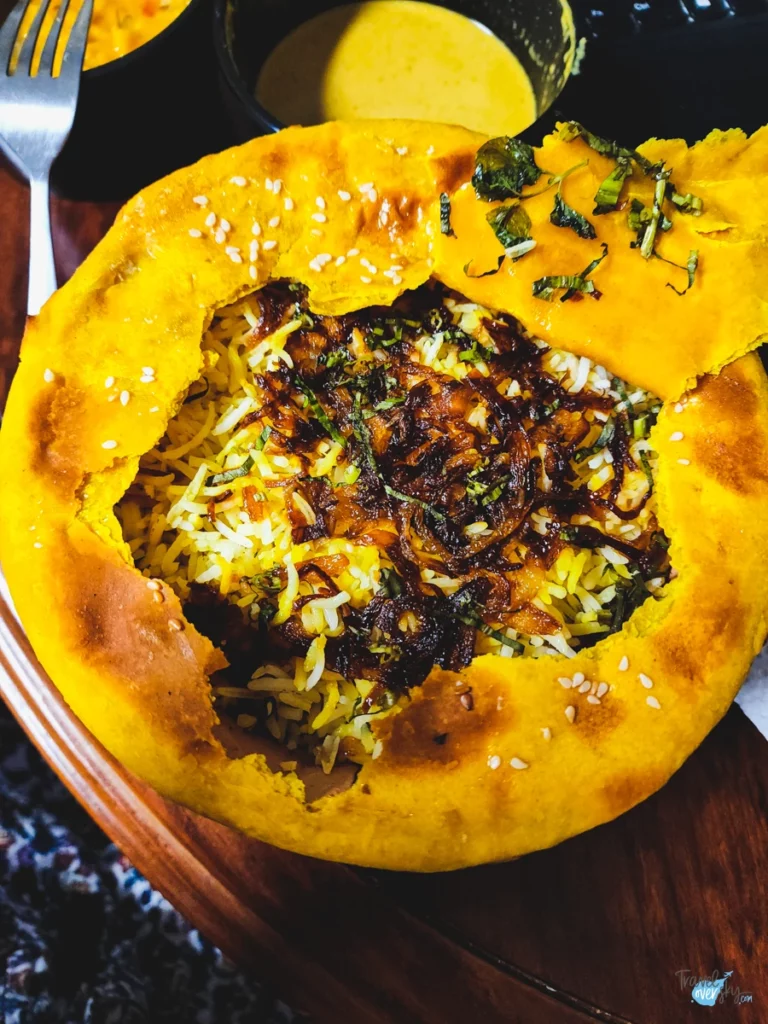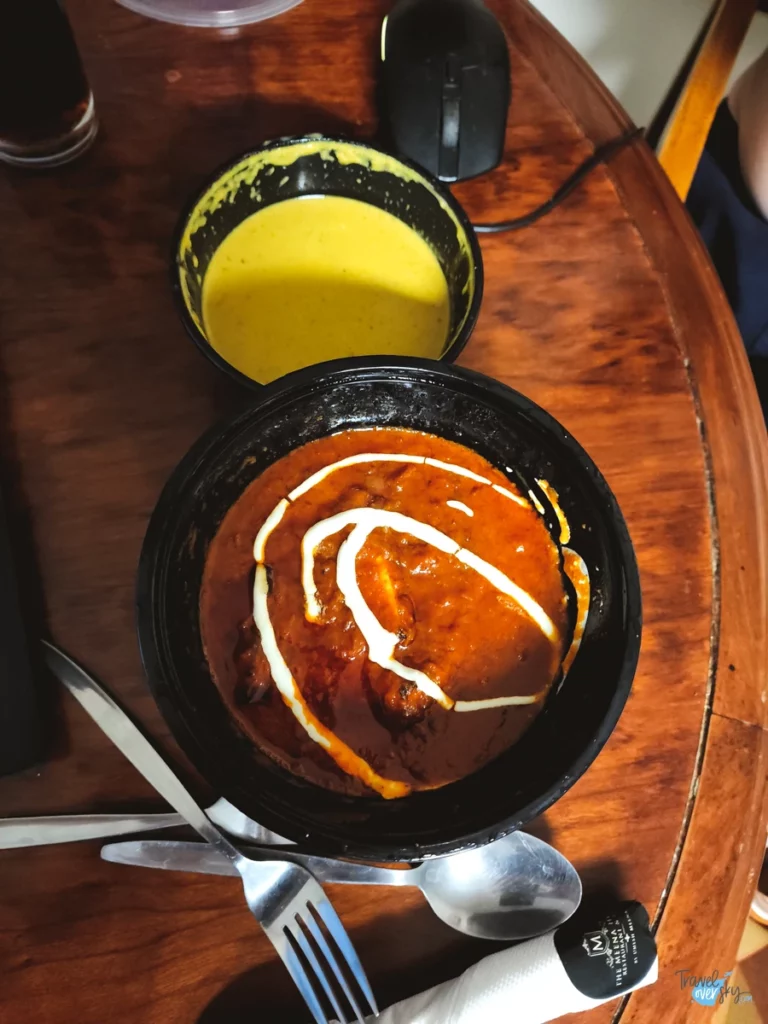 While picking up the order, I had a quick glimpse at the inside of the restaurant. It looked really luxurious, the decorations, accessories and details were obviously well-thought-out. It is definitely one of the most luxurious restaurants in the capital of Trinidad. There was staff at the entrance, who guarded the door and was opening it to every client, and the inside was warm colored, varied with the elegant accessories from the Near East.
I ordered a paneer in butter masala sauce, chicken with rice and saffron bread, and lentil dal. It also included a spicy soup that I did not order. I paid 454,5 TT$ (67 USD) for the whole thing.
All dishes were delicious and very well spiced.
The portions were big, so I had dinner for the next day as well.
Captin Doubles
While in Trinidad, I had the pleasure of tasting local street food treats called doubles. It is a dish which originated in India and was accustomed to citizens of Trinidad.
We were taken to Captin Doubles by the host of the apartment in which we stayed. Doubles consists of two wheat cakes with chickpeas, cucumber and a spicy chutney with coriander and tamarind.
This dish was a huge surprise to me – great flavor combination and an interesting form.
You cannot not get dirty while eating doubles, but there is always running water near the booth, which you can use for handwashing. I paid 25 TT$ (4 USD) for three portions of doubles and one fruit juice – which is very little.
If you ever get a chance to taste this dish, make sure to do it!
Richard's Bake & Shark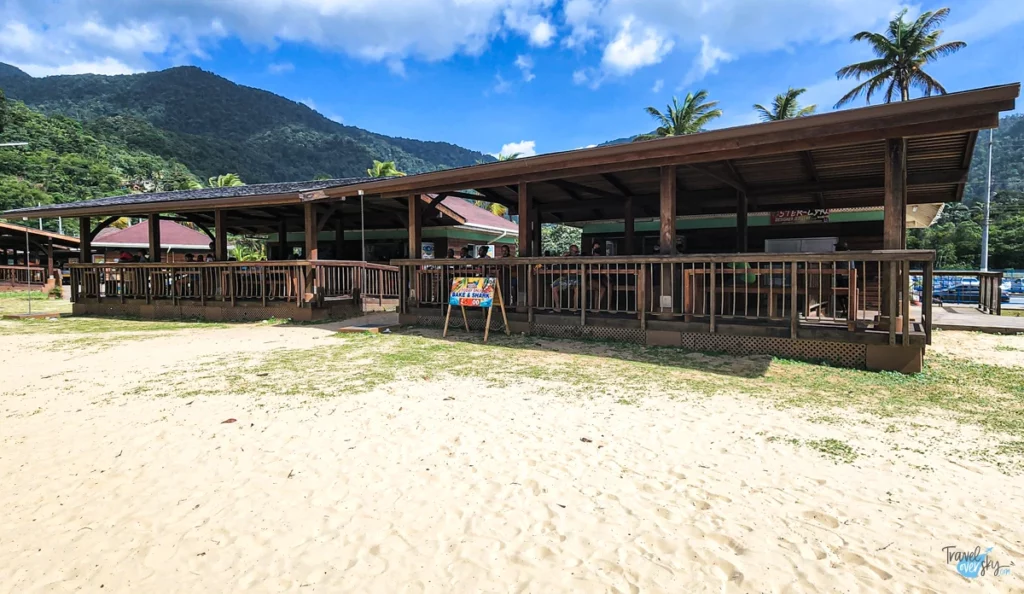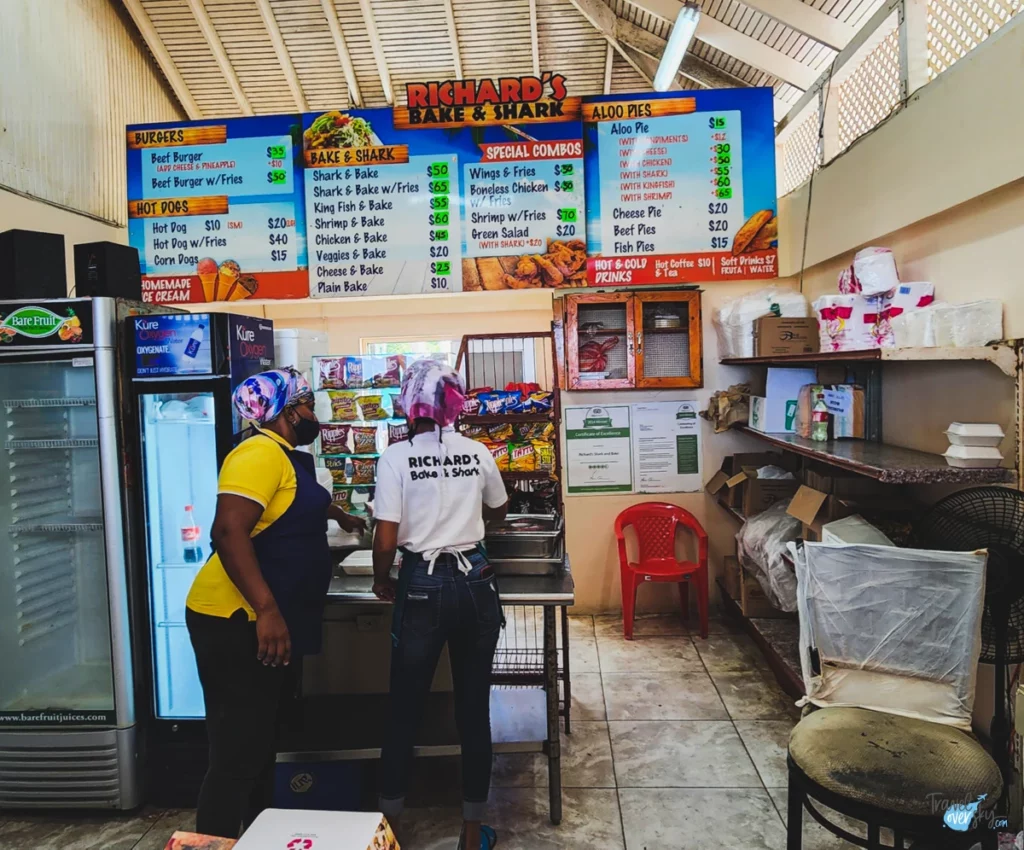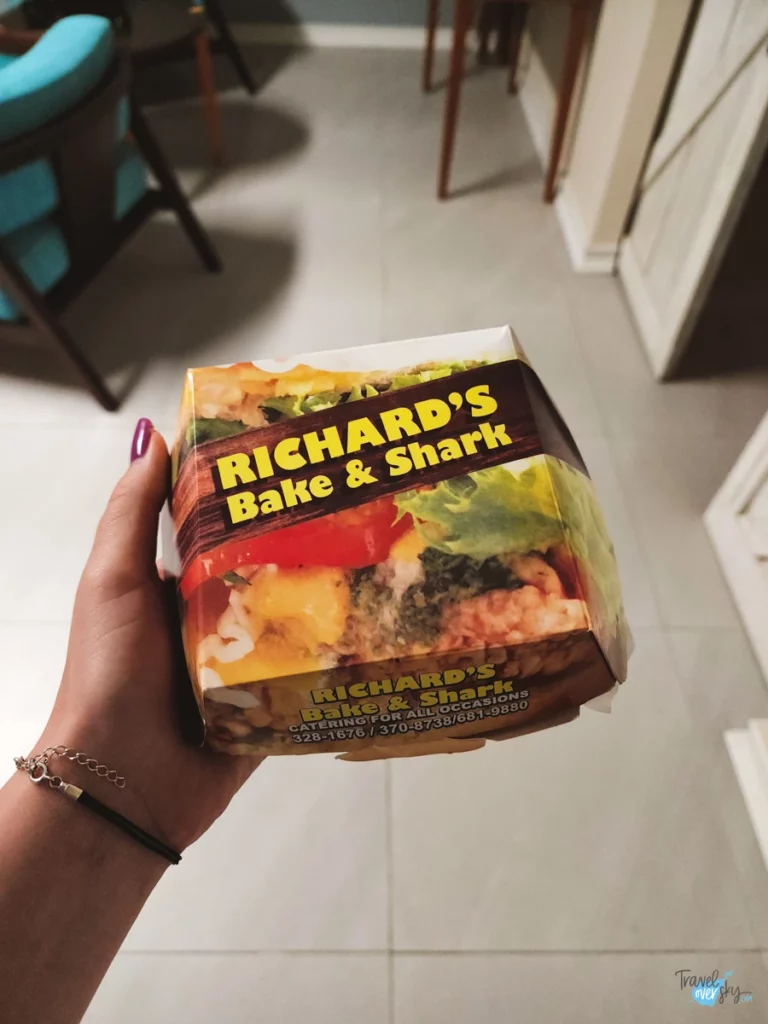 A shark is a very popular dish of Trinidad and Tobago.
One of the places advertised as a 'best bake & shark' on the Internet was exactly this place in Maracas Beach – Richard's.
Tempted by the opinions and recommendations, we got there for a shark sandwich.
The place was in fact quite crowded. I ordered one shark and one chicken sandwich. I got the shark version right away, as many of those sandwiches were pre-made, but I had to wait some time for the chicken one. I paid 110 TT$ (16 USD) for two sandwiches and one portion of fries.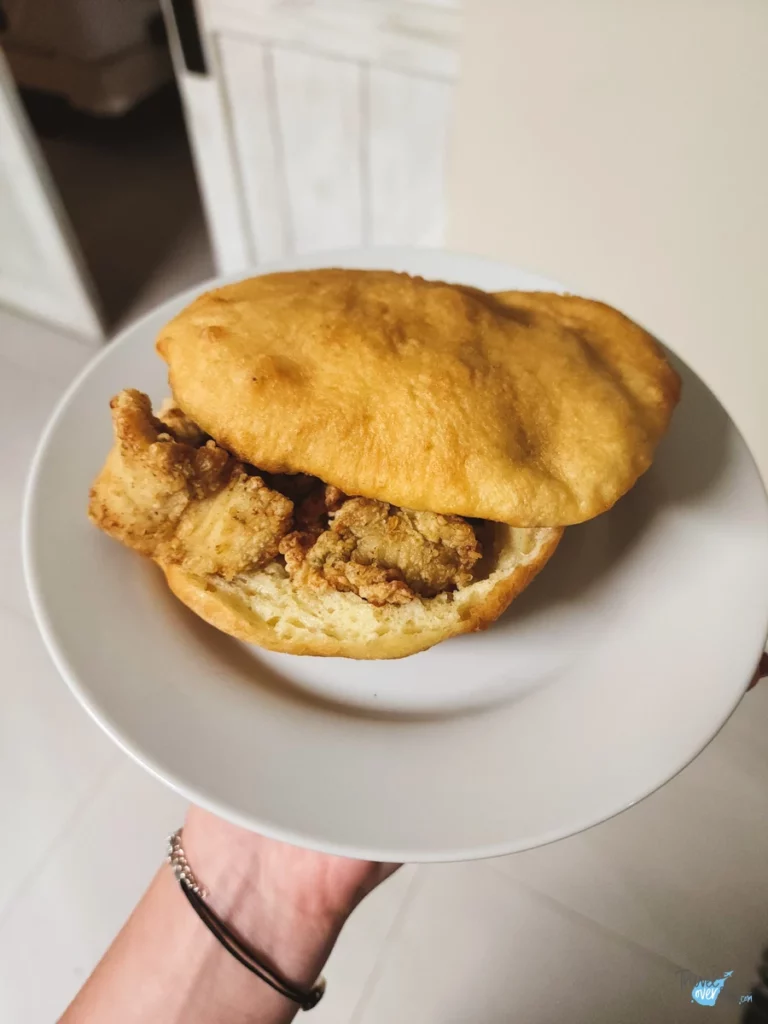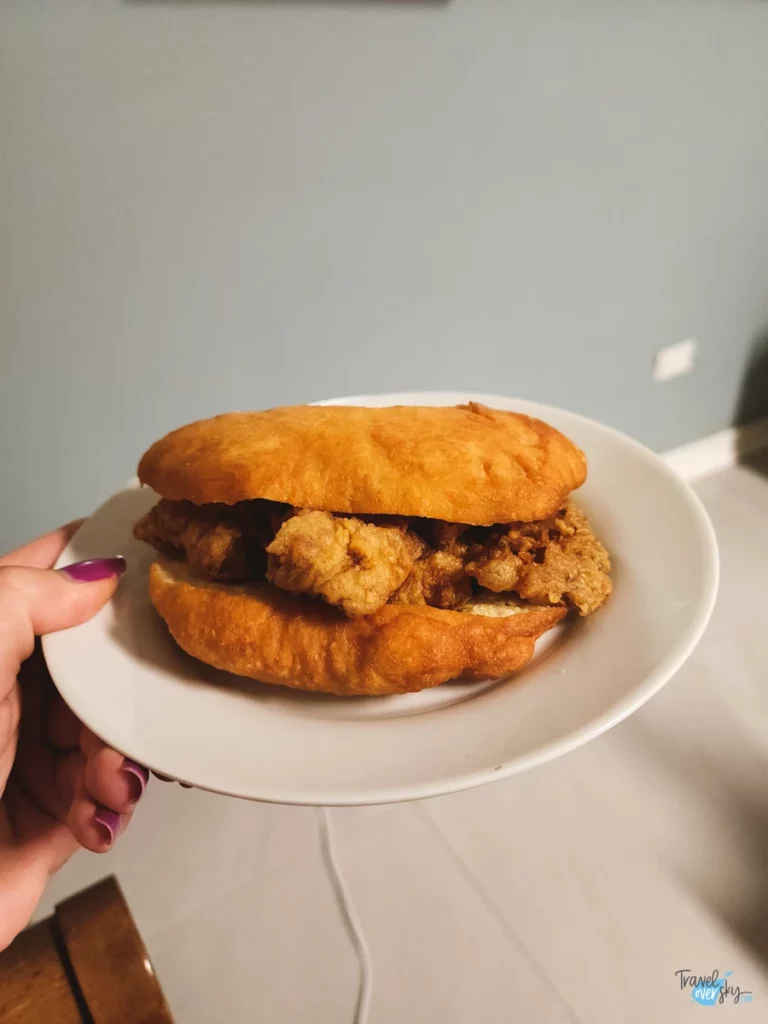 When it comes to the sandwiches, I still wonder to this day why would, so many people recommend it. They consisted of dried roll and a breaded meat addition – that only. The chicken meat was very dry, which made the roll 'beg' for some vegetable or a sauce. According to Konrad, the shark was tasty and with no strong fish note, but a whole sandwich did not impress him as well.
I think this place is just so popular that they do not have to care about the product quality. A big disappointment for me – especially after so many positive reviews I heard about this place.
Bay View Restaurant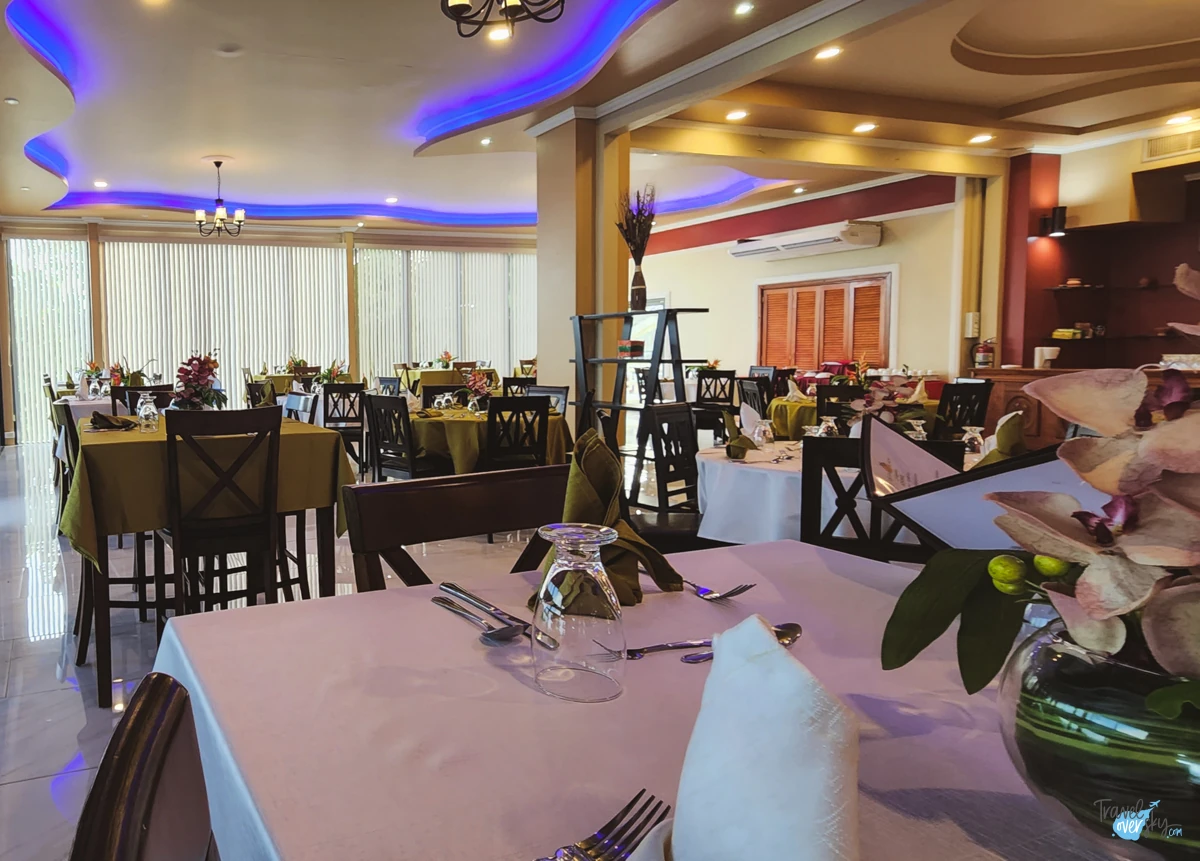 We got to the Bay View because of lack of any other options. We had to eat something before a turtle watching tour in Matura.
This place contracted with its surroundings in a quite significant way – there were poor huts, small bars and shops, and on the other side a giant hotel with a restaurant.
The menu was not that varied, yet it still turned out that a few positions from the card were not available.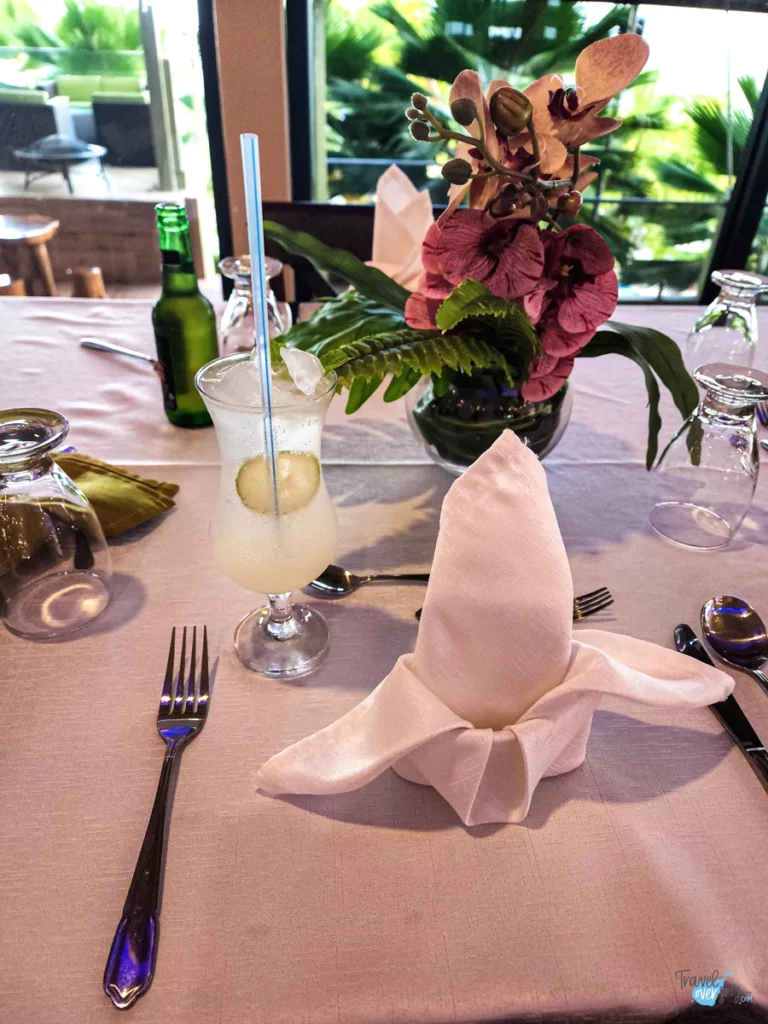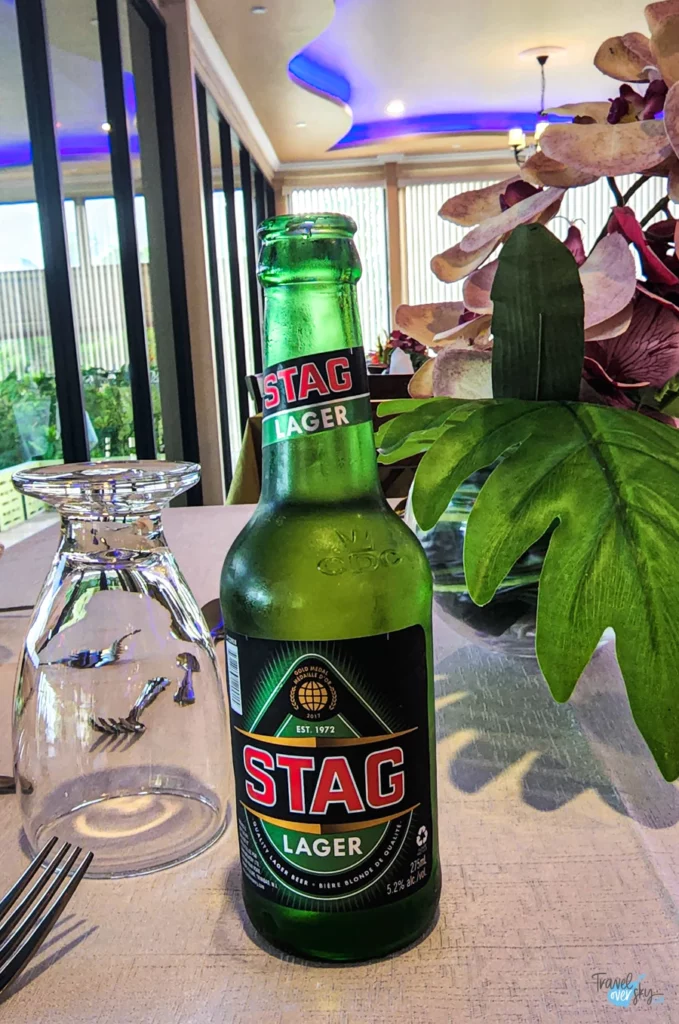 Konrad ordered grilled salmon, and I ordered grilled chicken. The vegetables, which were a side dish for the fish, turned out to be over salted, and the garlic bread had garlic only in the description.
The chicken breast was tasty and a portion quite large. The potato purée was well spiced, and there was also nothing to complain about the rice.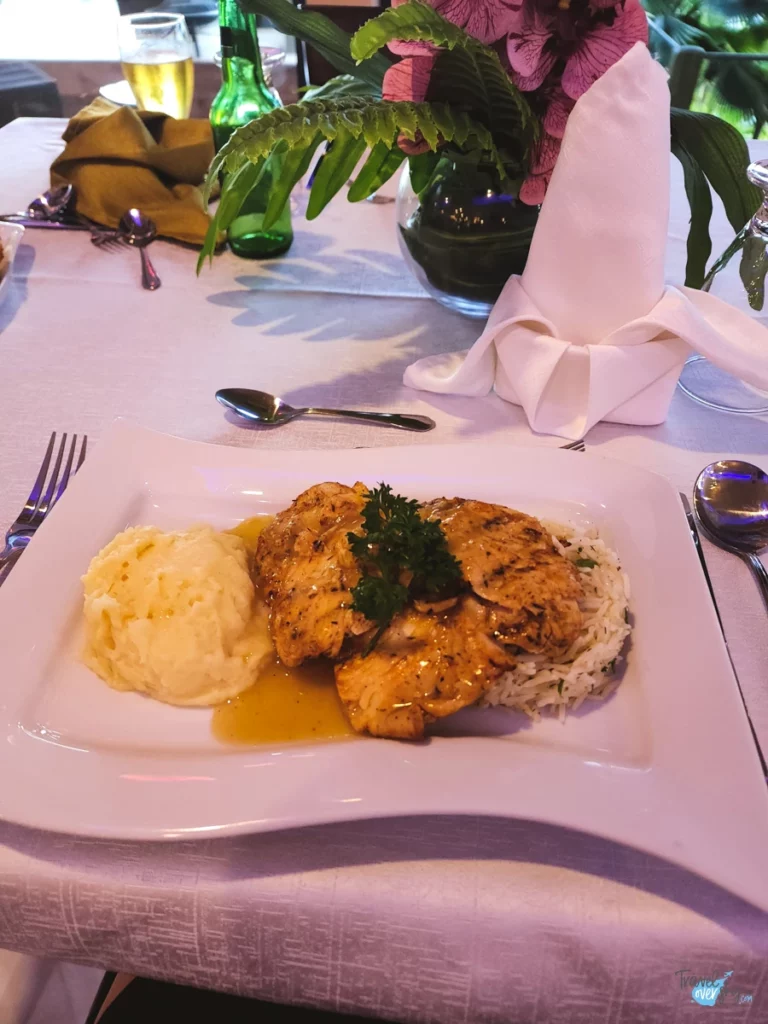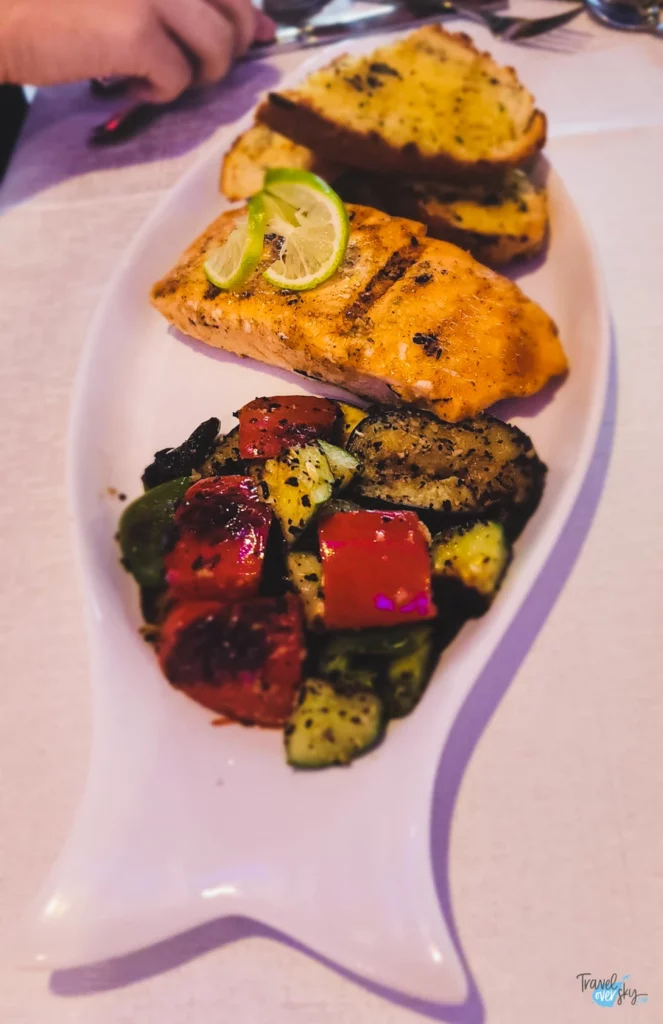 I paid around 400 TT$ (60 USD) for two dishes, lemonade and two local beers.
Unfortunately, it was not the first time I got disappointed by hotel restaurants. The food there is being prepared to make everyone happy, meaning often just bland in taste. A very inconsistent spicing (salt mainly) is unforgivable to me. The dishes are not cheap, making me expect more from such places.
Trotters Bar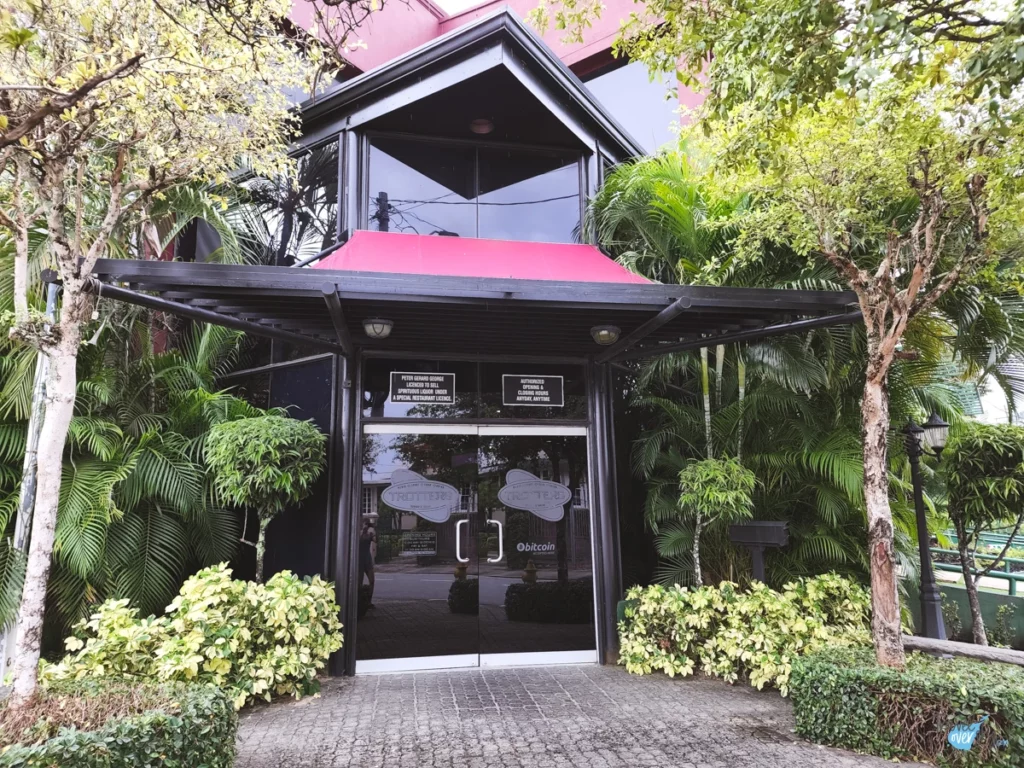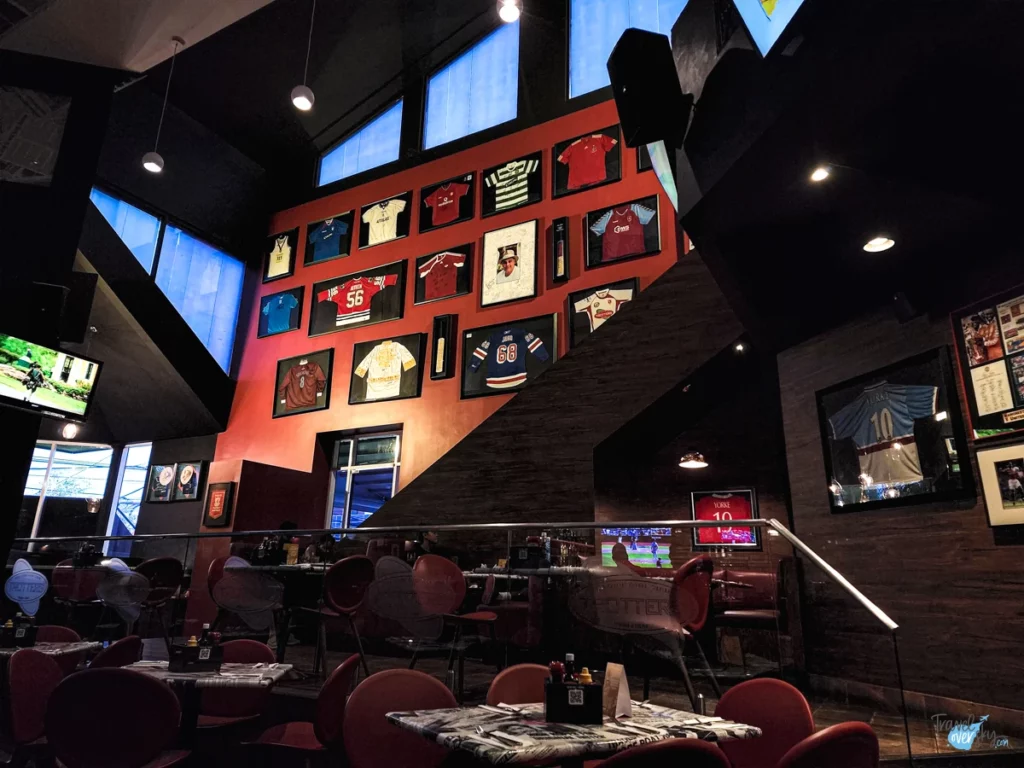 The Trotters Restaurant is a mix of a restaurant and a sports bar. You can watch baseball matches, cricket, golf or soccer there.
The menu is quite varied, and the cuisine is mostly American. Unfortunately, we had to wait for our order for a very long time even considering that the place was not that crowded at the time, because the staff simply forgot about us.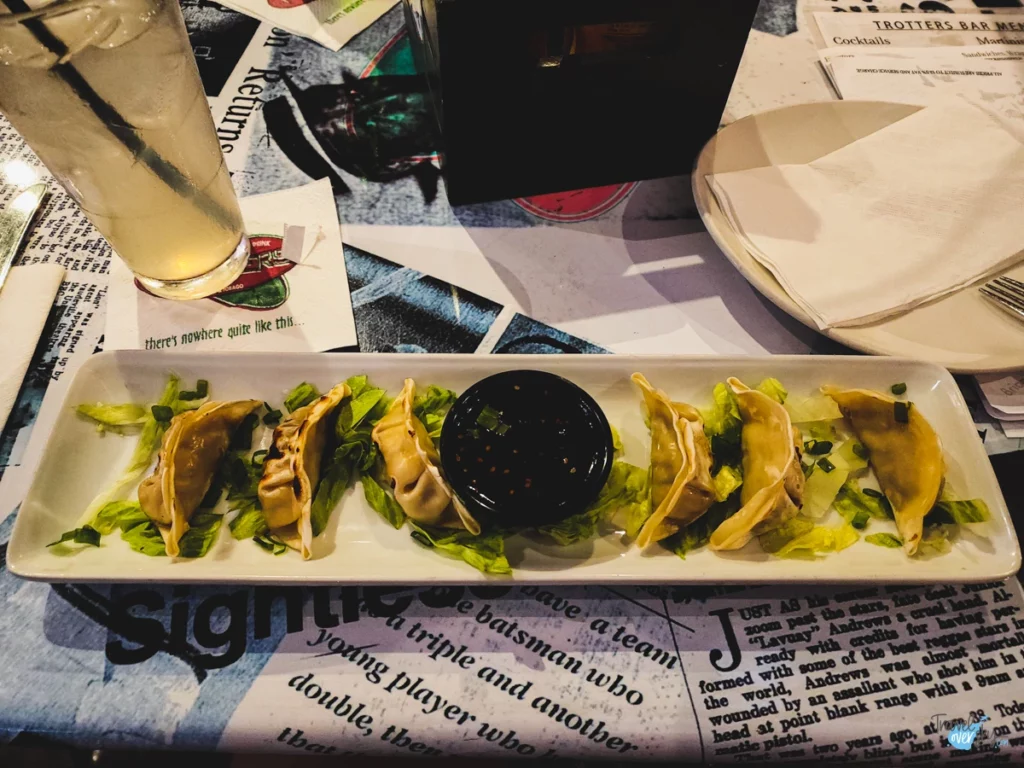 For an appetizer, I picked Moo-shu chicken pot stickers, which are chicken dumplings, and Maracas shark bites, meaning breaded shark bites. The appetizers did not reach us at the same time. The staff forgot about the dumplings (again) and the waitress needed to be reminded about the order.
Both appetizers turned out to be delicious.
As a main dish I ordered spicy chipotle chicken wrap and mambo combo, which is a chicken breast with rice, beans and platanus. The portions were so big that we had to ask the staff to pack the rest to go (which was not a problem).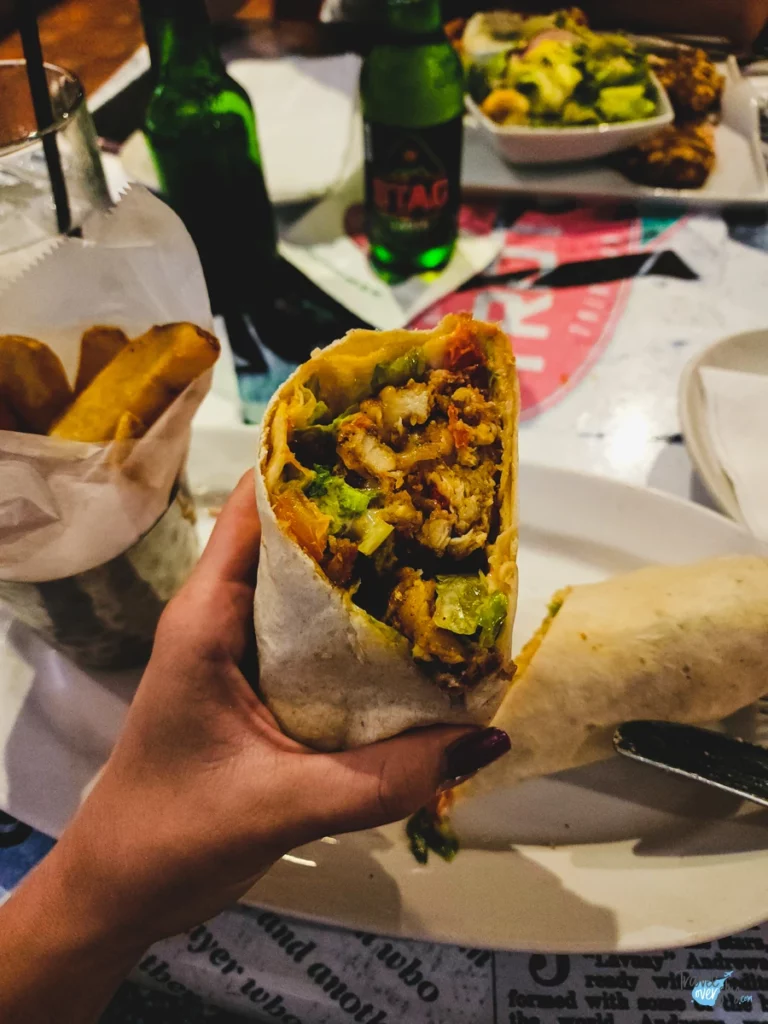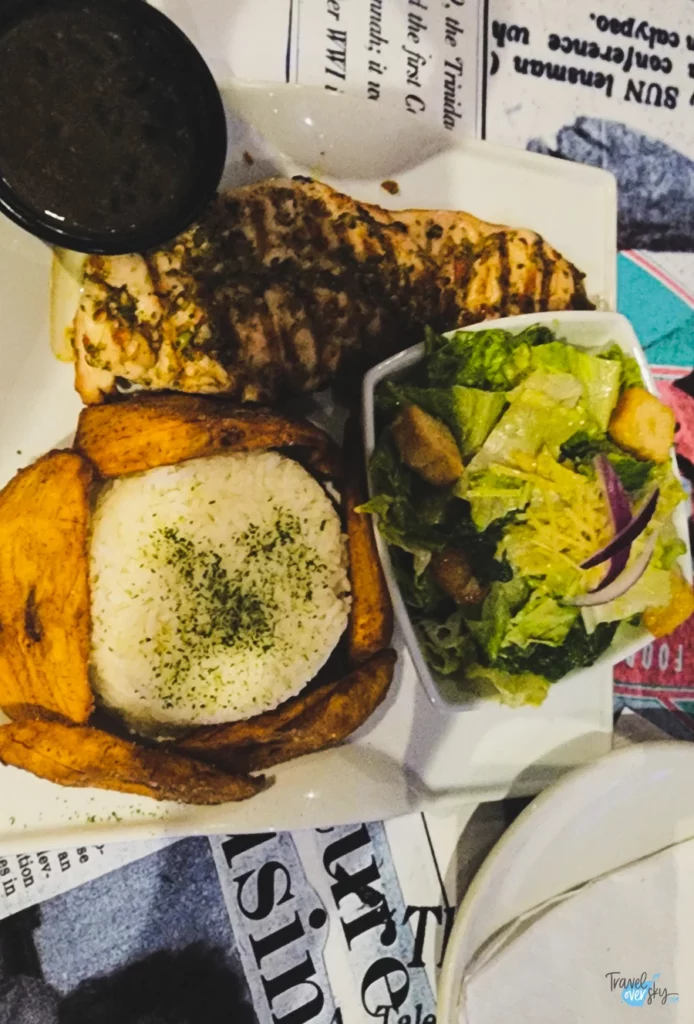 We paid 646 TT$ (95 USD) for both dishes, two appetizers, two beers and a small juice.
Check also the post: Where to eat in Tobago.
***
You will find more useful information about this country, planning your journey and interesting facts in the Trinidad and Tobago tab.
---
I love sharing my travels, experiences, thoughts and self-tested advices. A travel blog is also a bit of work that I do drinking coffee.
If you want to buy me a coffee, I'd be very pleased!
Virgin Catalina Island. Do you want to know how to get to Catalina Island? What can you do on Catalina...
Read More