A drive around Puerto Rico – What you need to see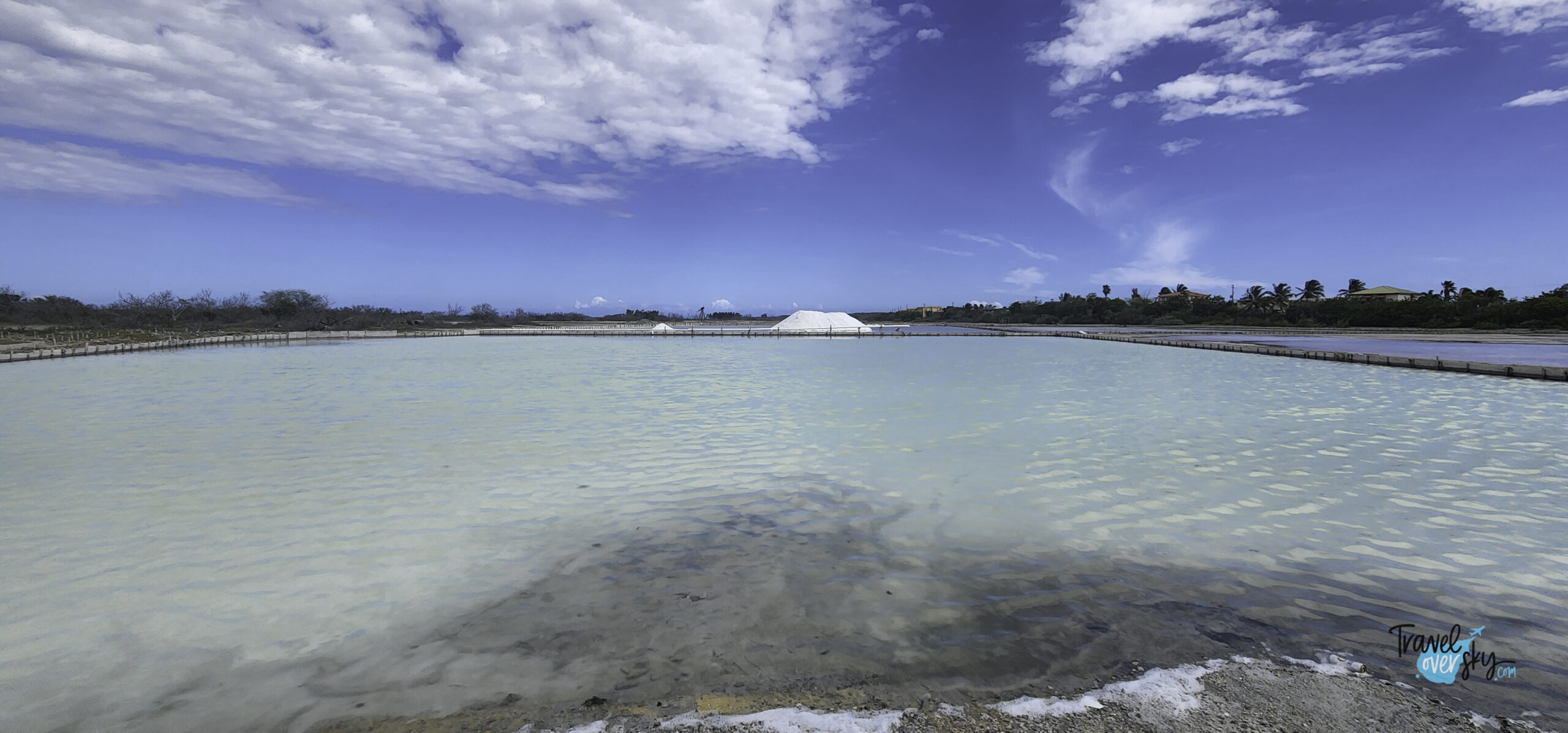 The nature of Puerto Rico is quite varied. The drive around the country will make it easier to get to know it better. The country itself is small, smaller than the Silesian Voivodeship, which is why if you leave San Juan in the morning you will manage to see the whole island in one day. Even though the distance between specific points is not big the time of the drive will certainly be longer – due to the speed limit or a smaller road capacity.
I had a few pins on my way which marked the places I wanted to reach. I did not manage to see all of the attractions, because getting there by a regular Sedan was too much. Wanting or not I had to let go of the two places, because I was worried about the rented car state.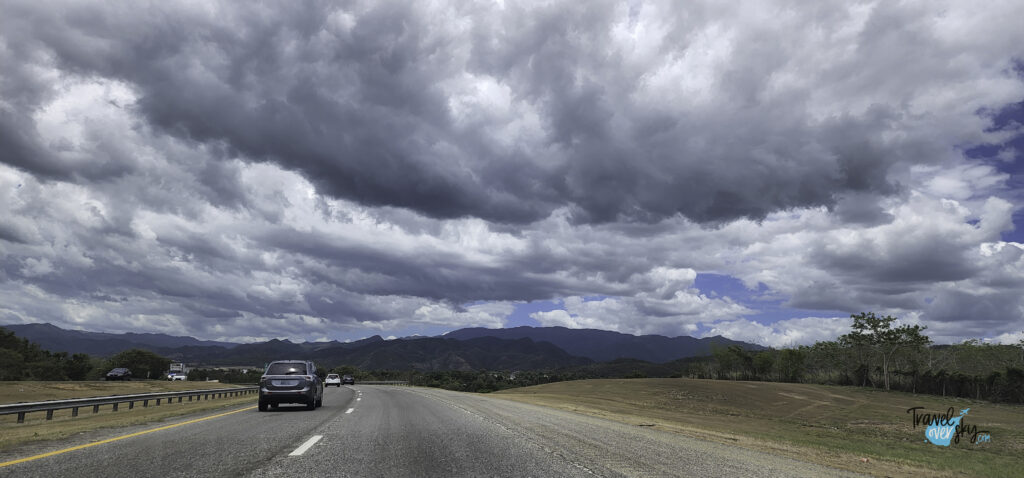 Trasa – Portoryko 2022
🏢The Ponce city
I managed to see La Guancha and Playa de la Guancha in the city. The town seemed a little bit grim, like from a classic horror tale. There was everything there – an amusement park, camping place, food sheds and restaurants, beach, and even besides all of this the whole picture seemed like it was not visited by people much. The beach at this place was quite charming, but lots of stones and water plants made the temptation of bathing there rather resistable.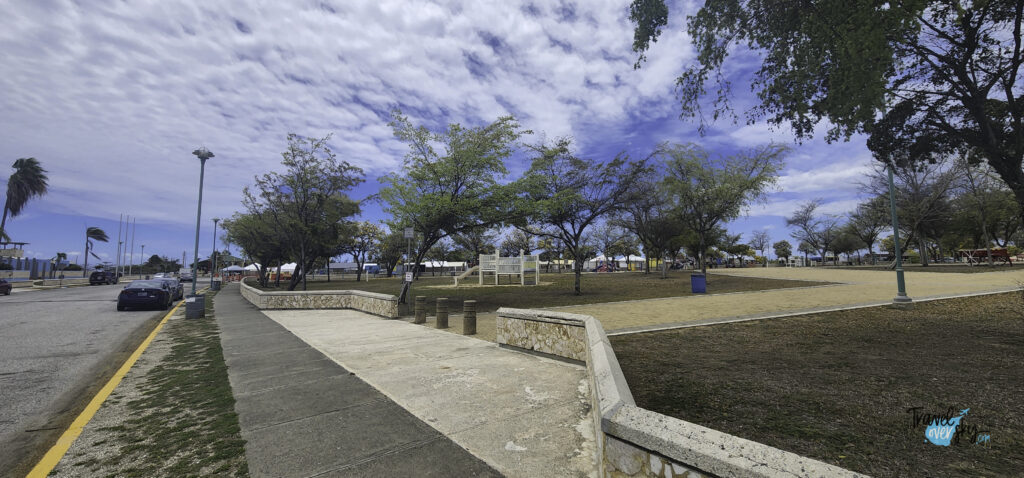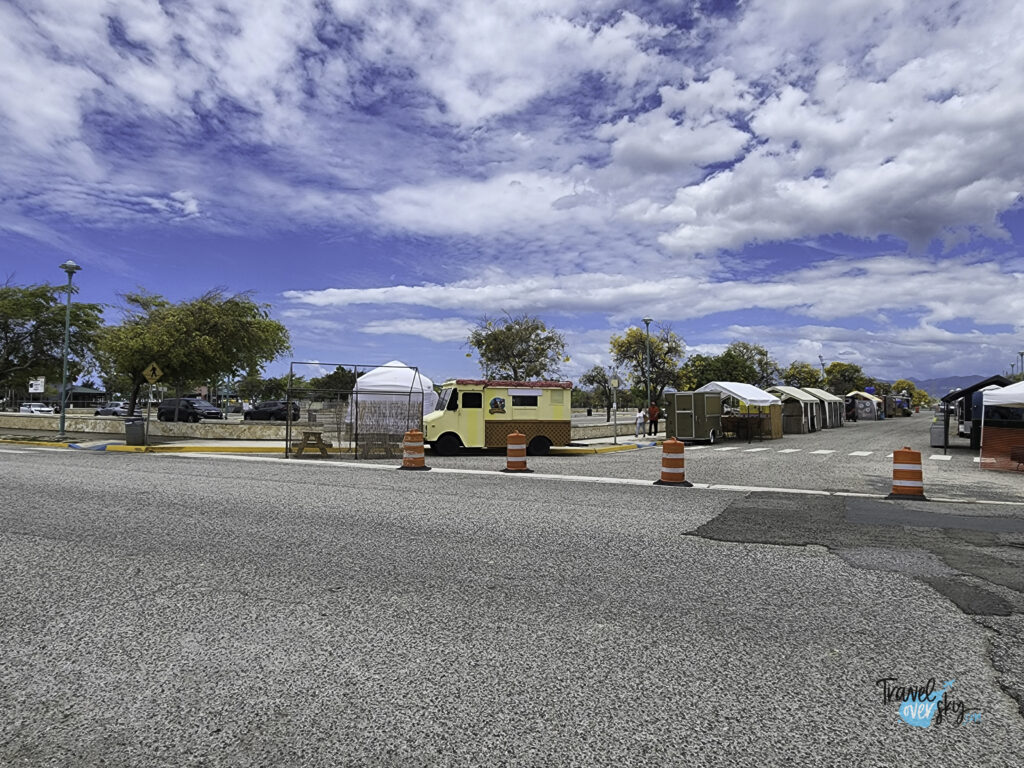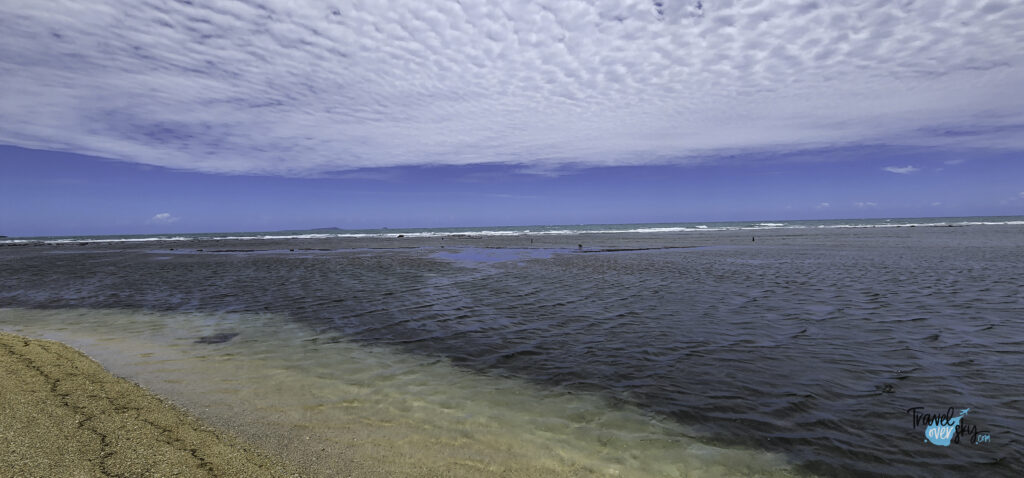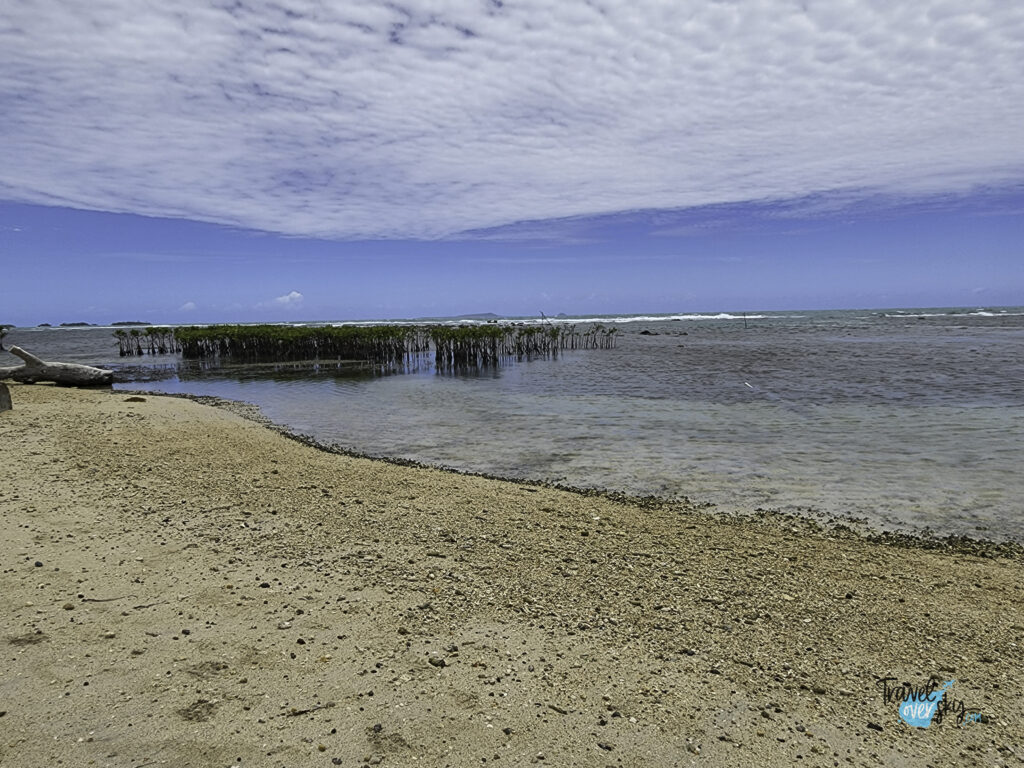 🏞️Rojo Cabo
I made my way from Ponce to Rojo Cabo. The route was so spectacular at the time that it actually made me wonder if I am still in the same country. At the beginning the highway led through very green areas, and then the landscape changed by 180 degrees and I was driving surrounded by views that seemed very western prairie like.
I wanted to see the Cabo Rojo Lighthouse and a nearby beach in this region. Unfortunately, the road turned out to be in a terrible shape, especially taking into consideration that it has been raining for the past few days. I did not feel very comfortable in a car that had a low chassis and no 4×4 drive. I turned around in the middle of the drive to the lighthouse. Taking a walk at this place seemed like a bad idea as well, which is why I took a couple of pictures from afar and went back to the main road.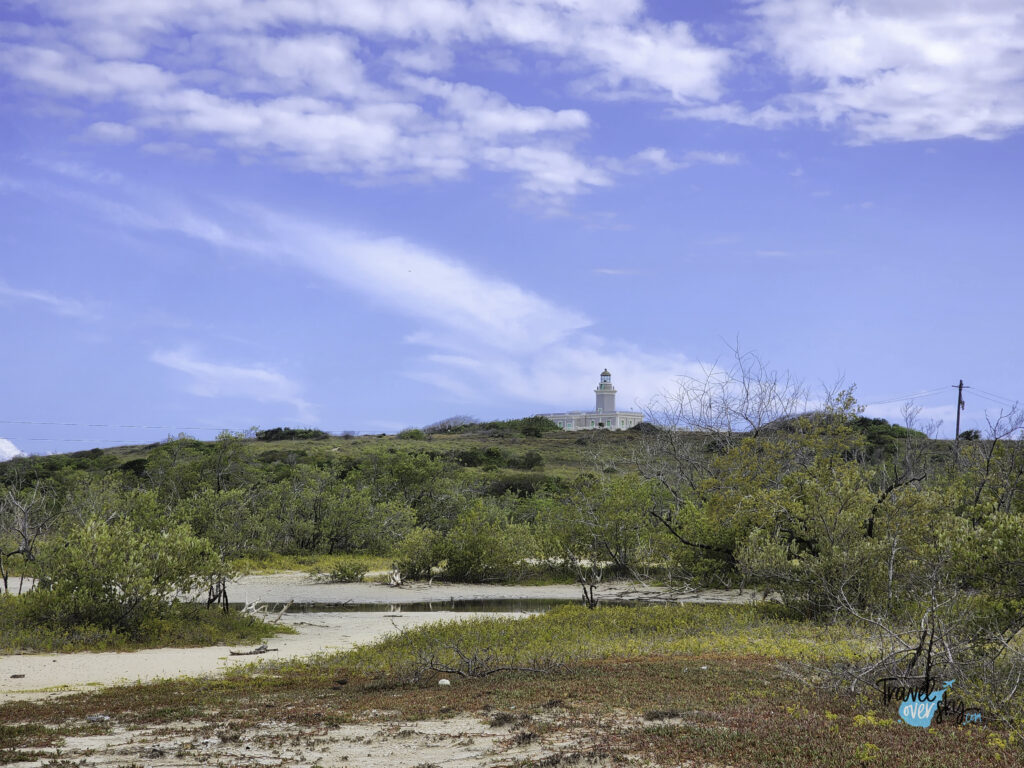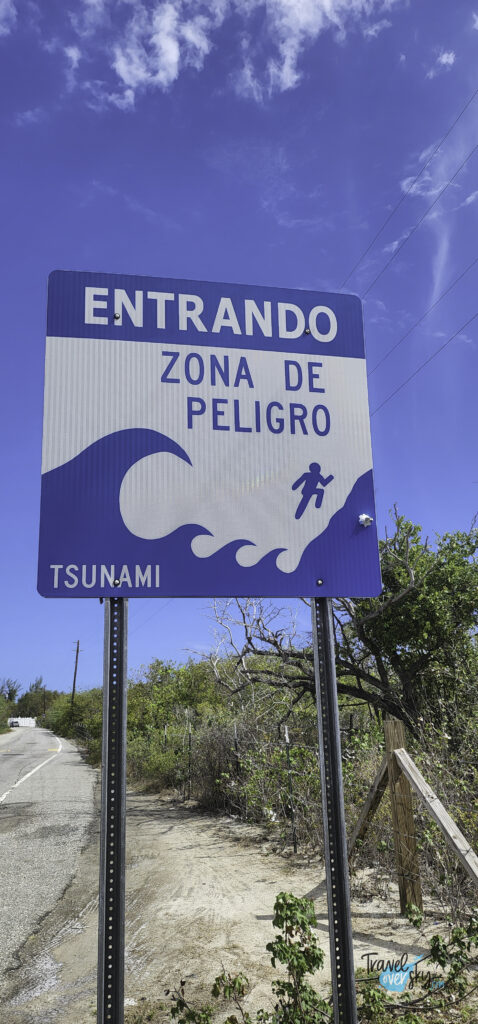 🏞️The salt farms
There are many beautiful salt farms in the Rojo Cabo region. In some of the places the terrain seems to have a reddish color, which is really spectacular. This place is also a shelter to the migratory birds.
The farm is a perfect place for a short walk. Due to the many birds residing in this region the smells were not great, but the views were certainly rewarding.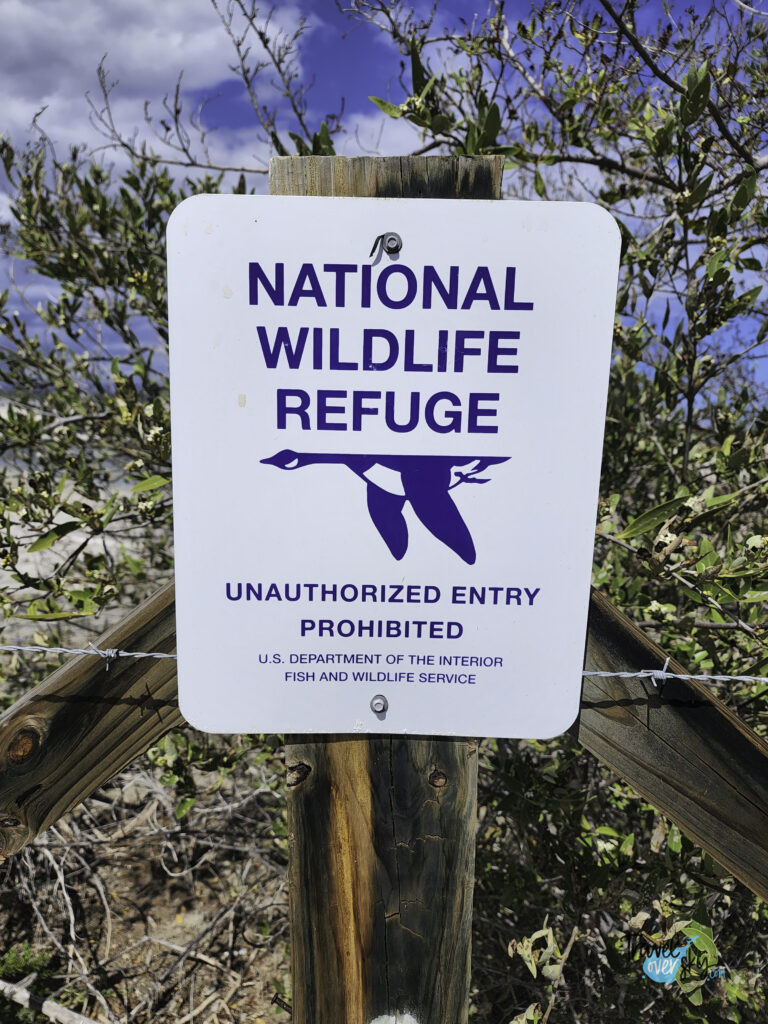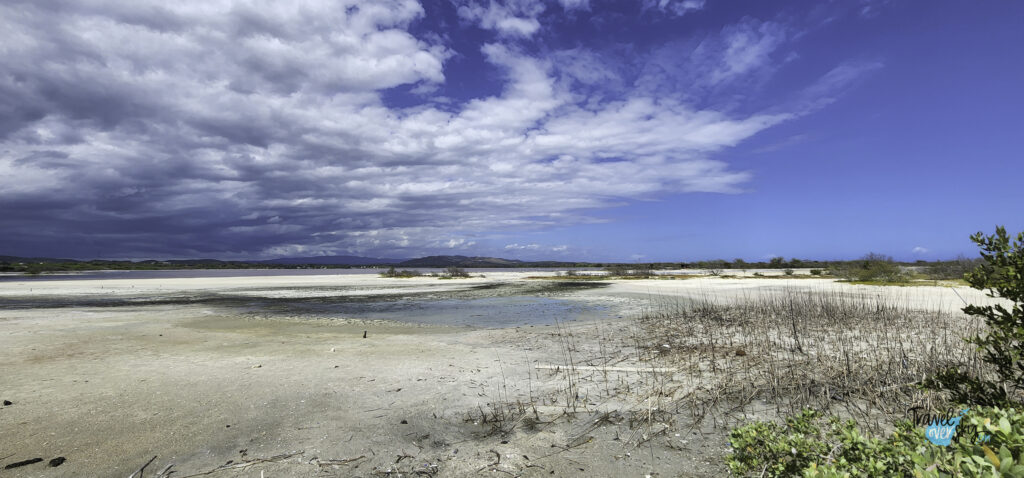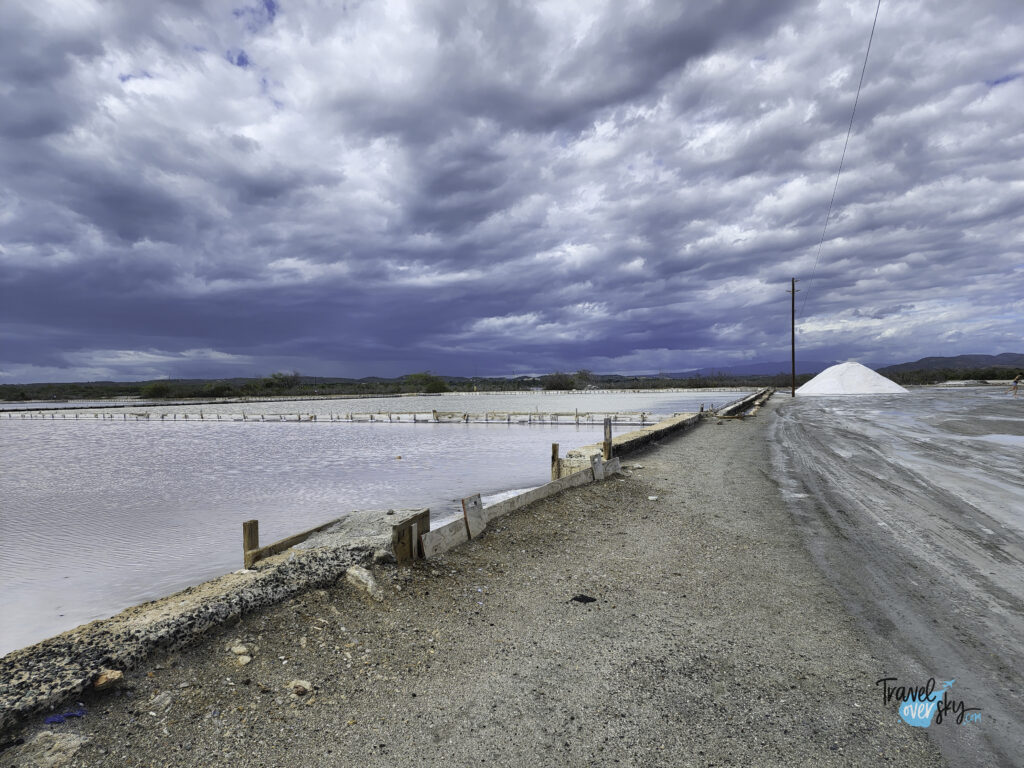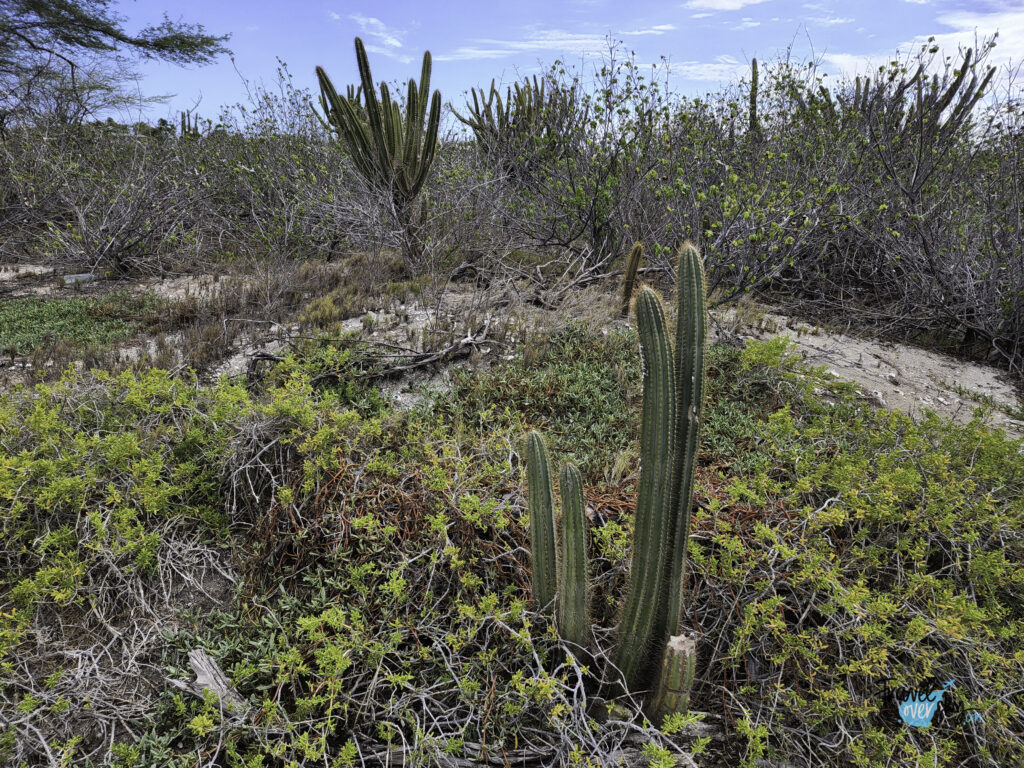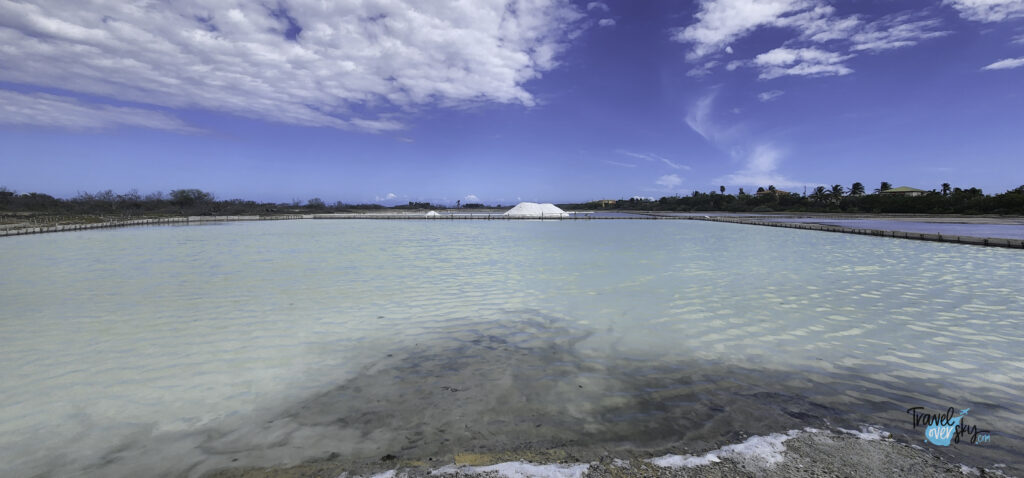 🏖️The beaches
🏖️Playa El Combate
Playa El Combate is located near hotels and resorts. It is quite broad and very pretty. There was also a fenced place there, where tiny turtles were being hatched. The route leading to this beach was full of birds and minute crabs, which were literally everywhere!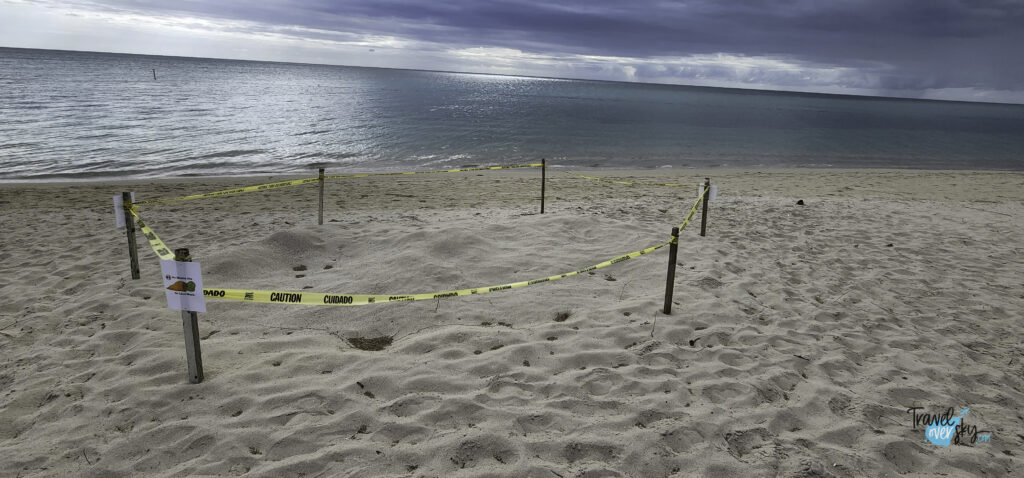 🏖️Los Pozos Beach
Los Pozos Beach was another place that I did not manage to get to. At the beginning the driveway was hardened, but it got worse with every other meter – holes and gravel were nothing yet. It turned out that you needed to pass a section of the road built for the cross motorcycles and not necessarily for a Sedan. I managed to drive on the first hill and then gave up, because the route did not get any better. Of course I took a few pictures of this place, which was quite picturesque, and then went back to the main road.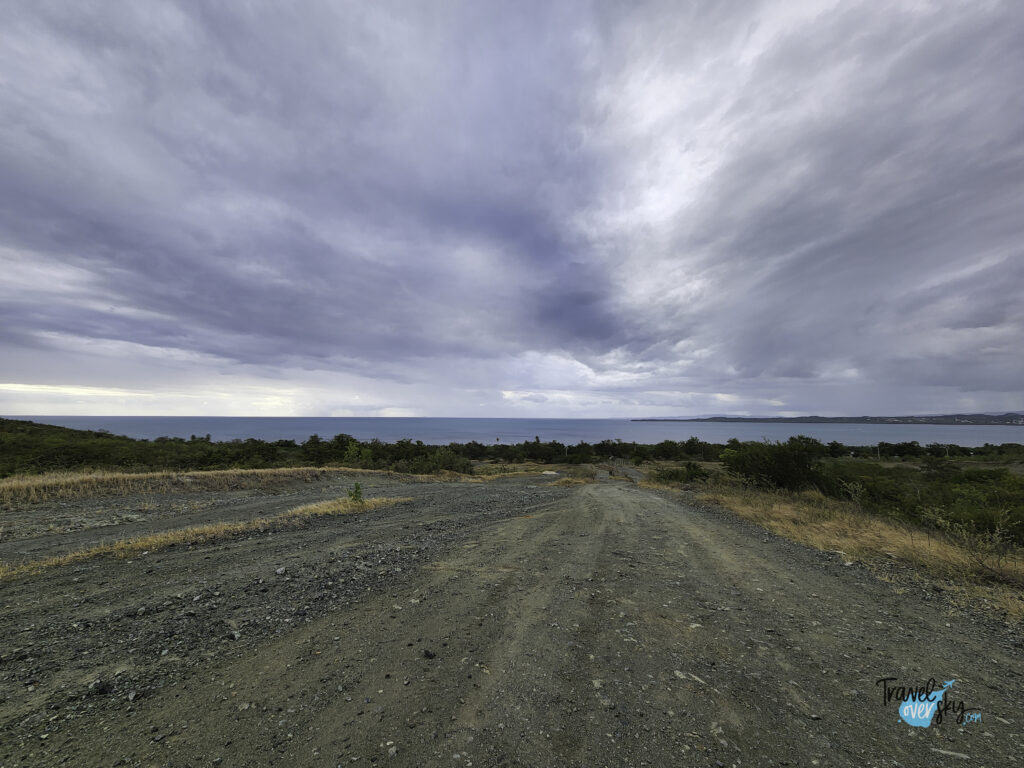 🏢The Boquerón town
The Boquerón town was the last place I managed to see during this one day trip.
The city seemed tourist oriented, but calm nevertheless. You will find small beaches, bay, bars, restaurants and souvenir shops there. Every turn you make is also marked by national accents, such as waving flags or Puerto Rico flag coloured decorations.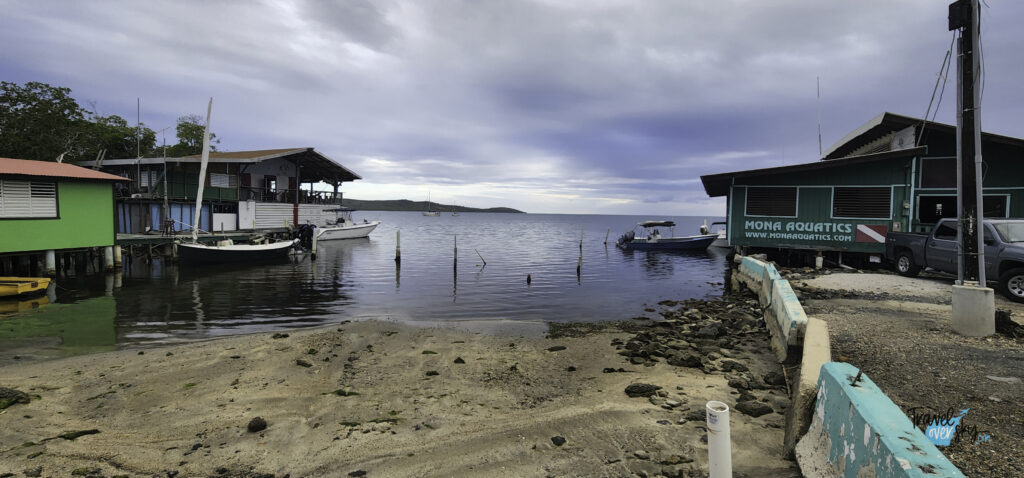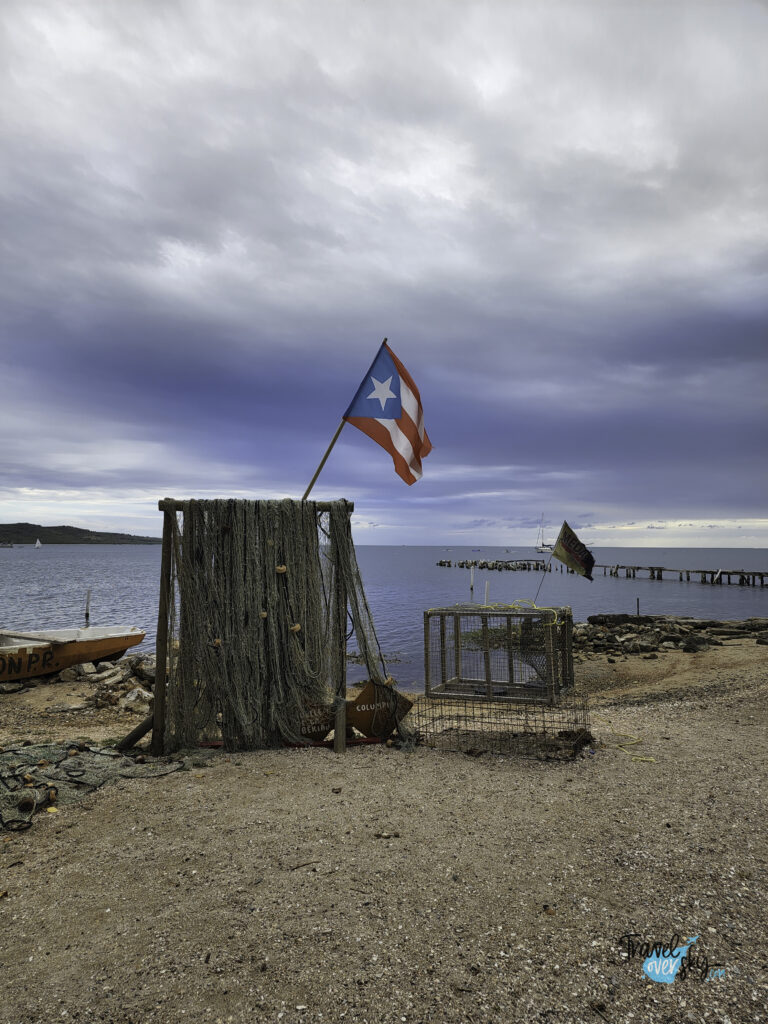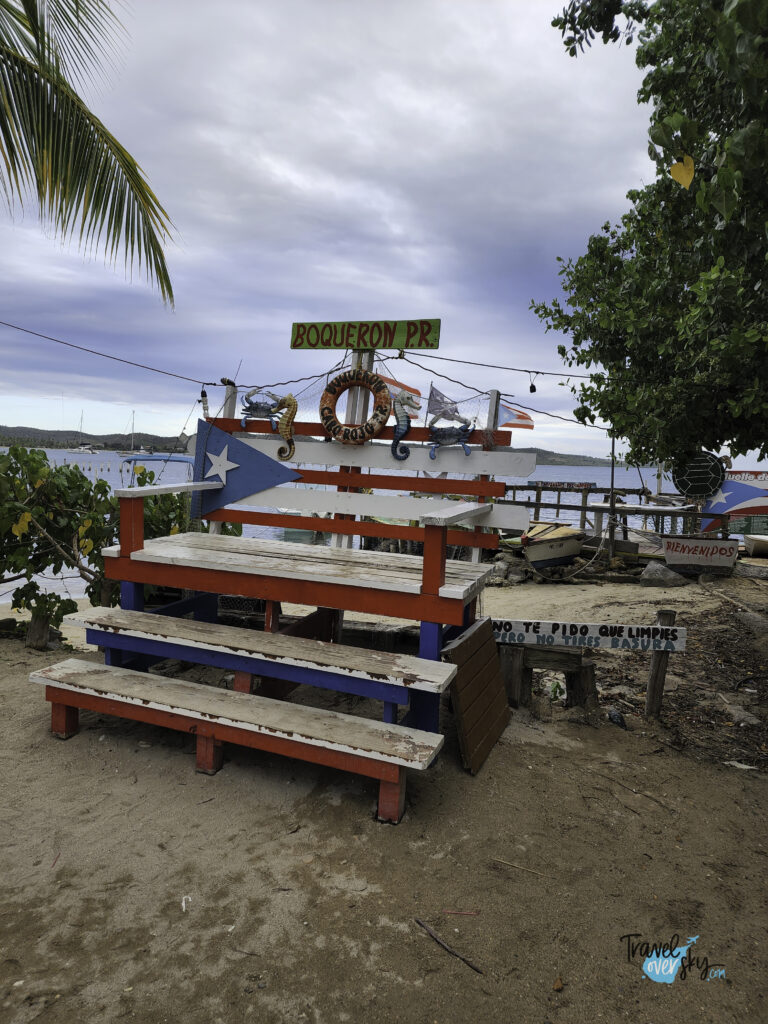 🏞️The Boquerón Reserve
I visited a small reserve located in a mangrove forest. A wooden bridge allows you to take a step into a forest route. You will find many animals in this place – starting from crabs and birds and ending with the smaller ones – insects and arachnids. The place is quite charming and if you ever reach the Boquerón town you need to check it out.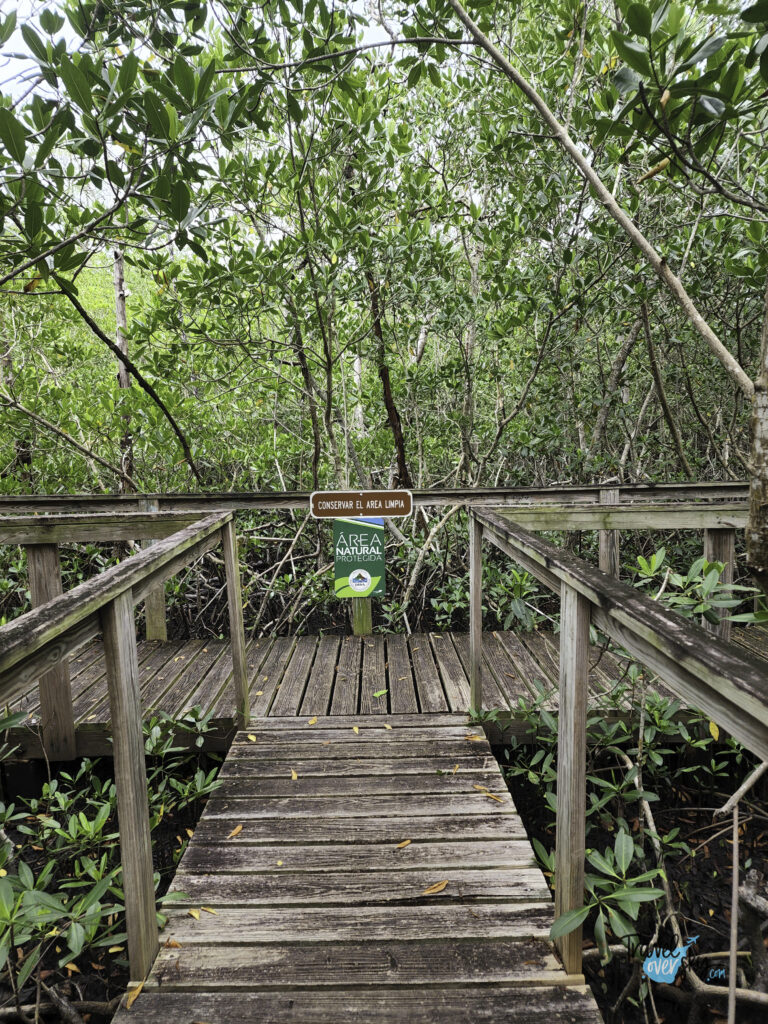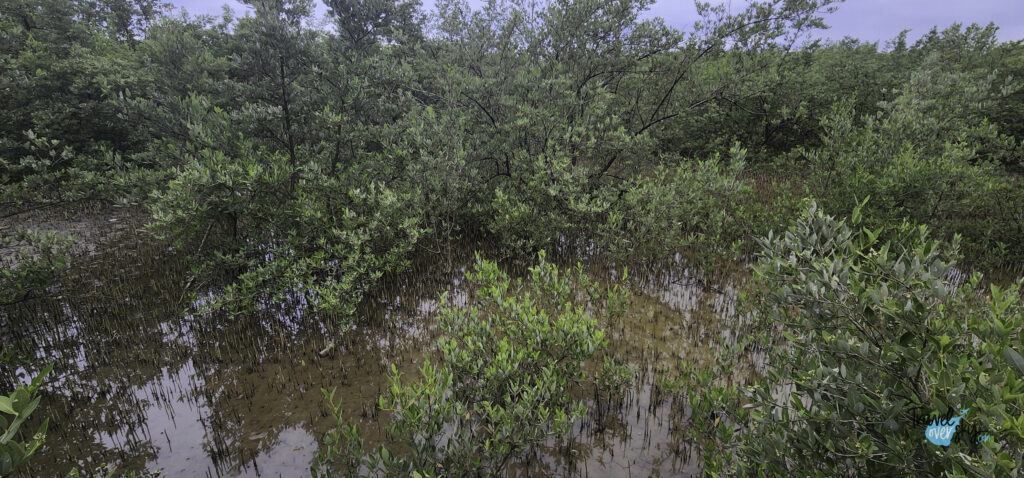 ***
In the Puerto Rico tab you can find more useful information and recommendations about this country.
---
I love sharing my travels, experiences, thoughts and self-tested advices. A travel blog is also a bit of work that I do drinking coffee.
If you want to buy me a coffee, I'd be very pleased!
Virgin Catalina Island. Do you want to know how to get to Catalina Island? What can you do on Catalina...
Read More