The east Trinidad touring
What is worth seeing in the eastern part of Trinidad? How long is a car drive to Toco? How does the evening turtle watching look like in Matura? Check out how to plan a Toco trip!
---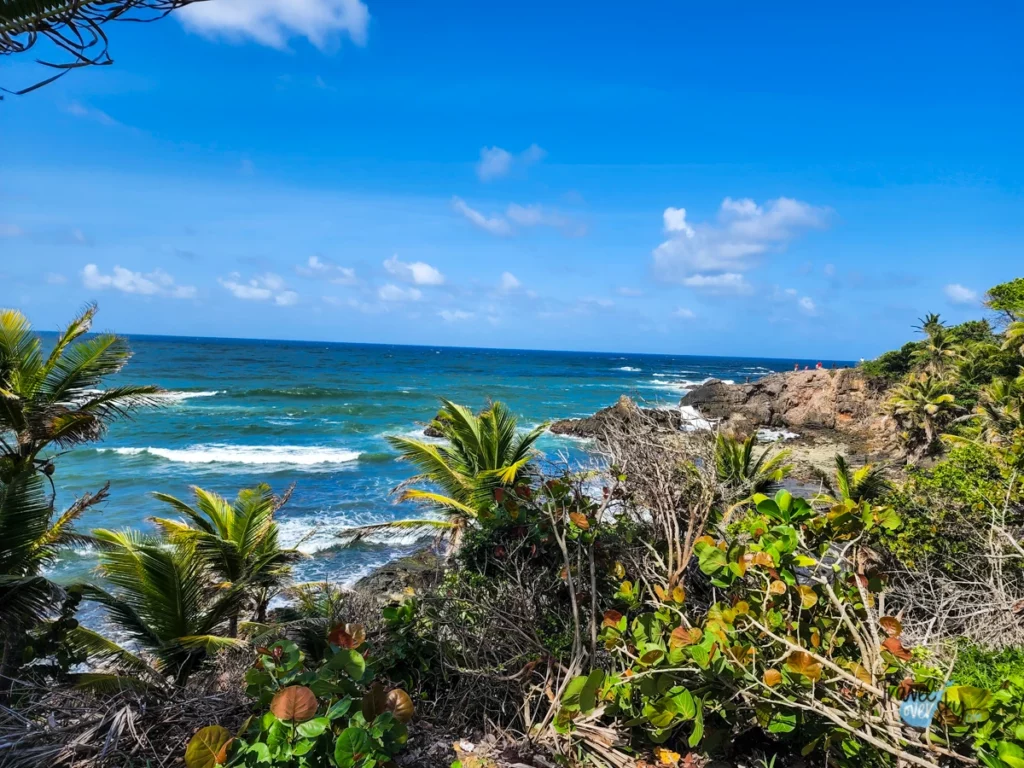 A route to Toco
A route from Port of Spain to Toco is about 90 km, which can be passed in 2h and 15 min. The first part of the route is going through a highway (no fees) and then one must go down to more local roads. The way to the lighthouse (meaning our first stop) is basically a paved asphalt road all the way, only the last part (ahead of the last point of the trip) is a gravel one. Even despite this, you can easily reach it without a 4×4 car.
The Galera Point Lighthouse
The lighthouse tower was built in 1897. Unfortunately, you cannot go inside and tour it, as it has been closed for some time now.
The lighthouse surroundings are pretty charming, and thanks to this you can meet many Trinidadians spending their free time there. This place is also heavily visited by anglers. There is a great spot for fishing on the cliffs.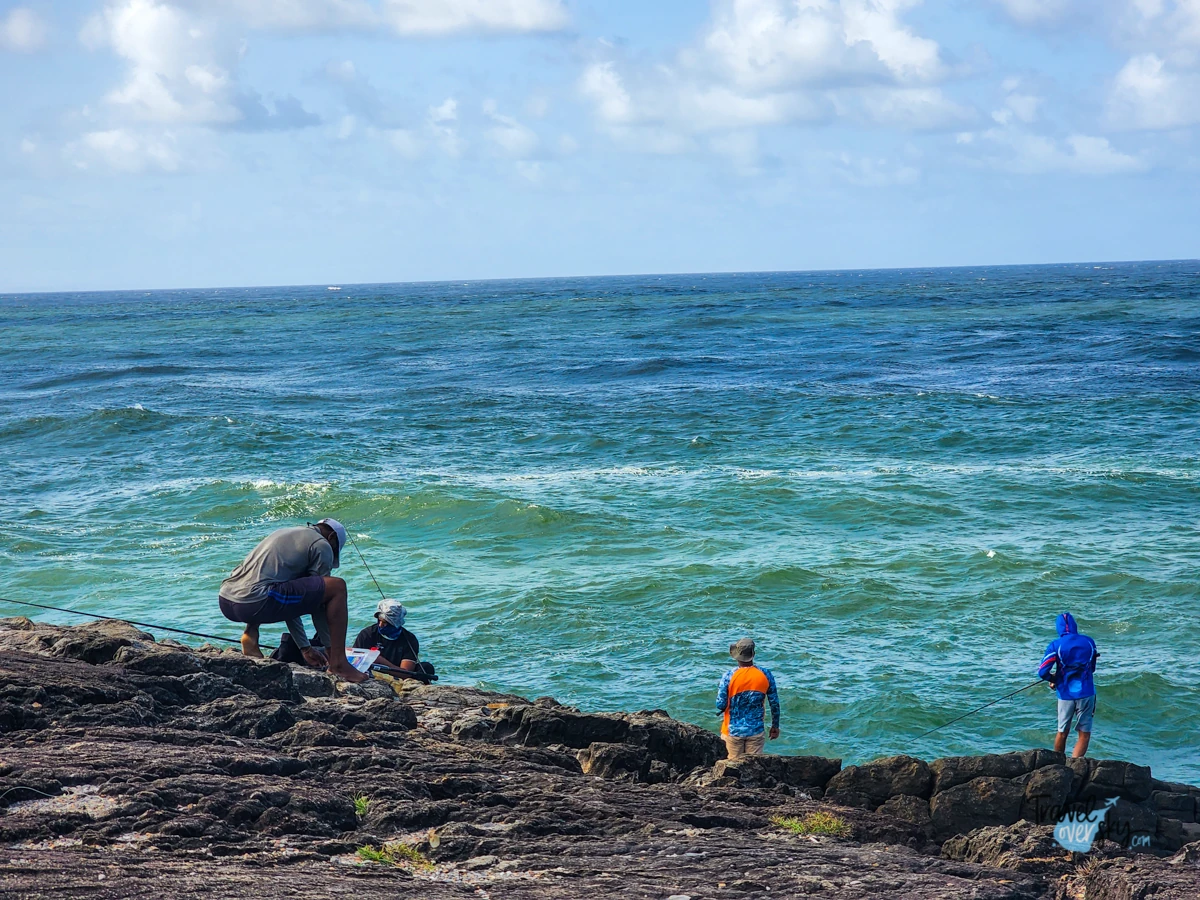 As I noticed on this journey, the locals are big fans of fishing. The conversations with locals taught me that there are many big, beautiful fish specimens there, because the waters of the Atlantic and the Caribbean Sea mix there.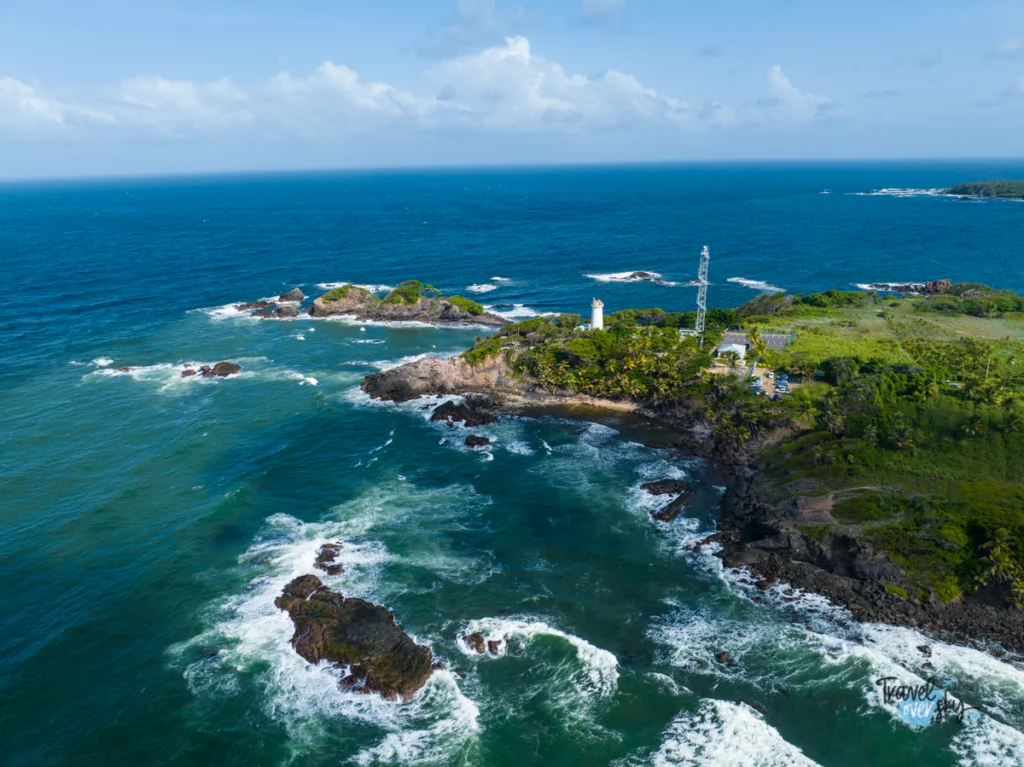 Salybia Beach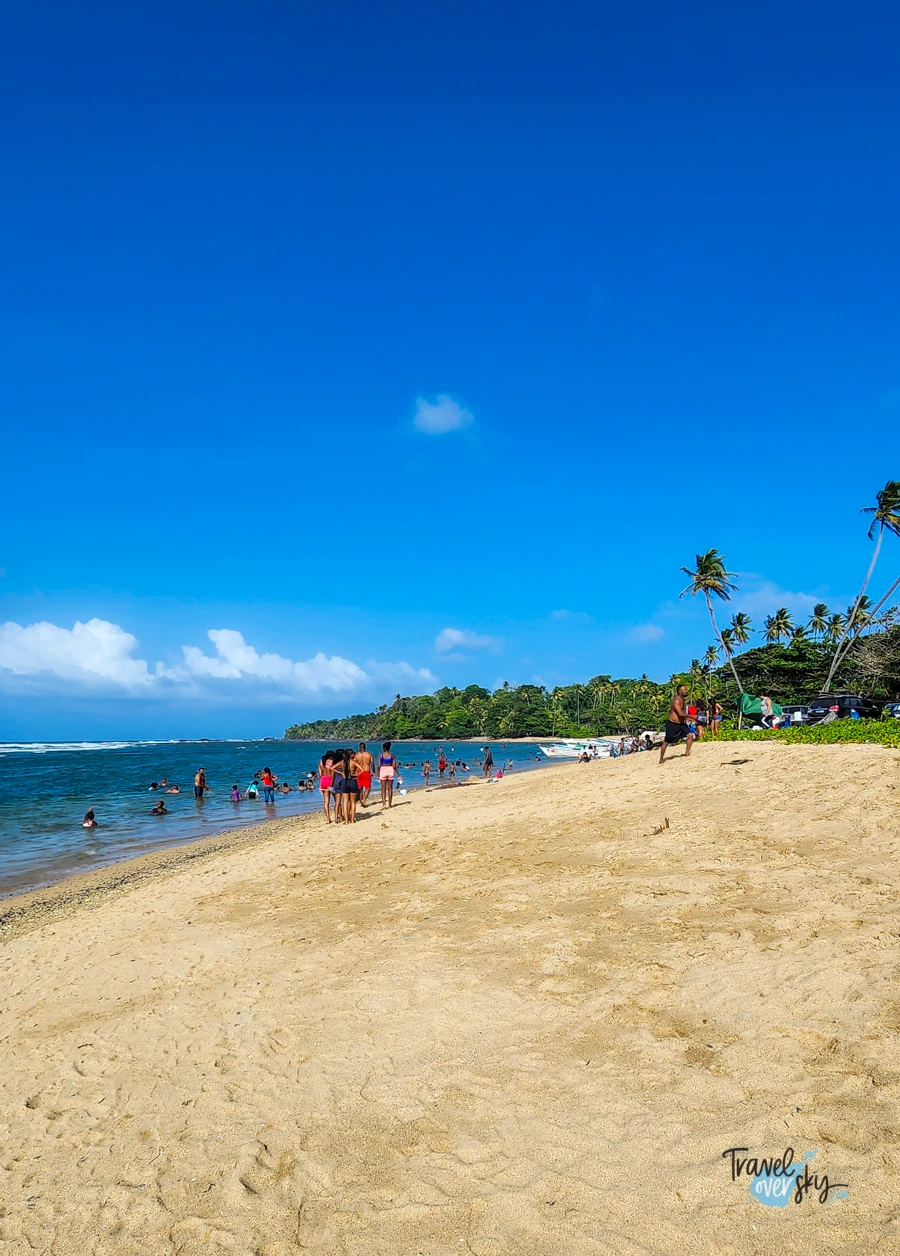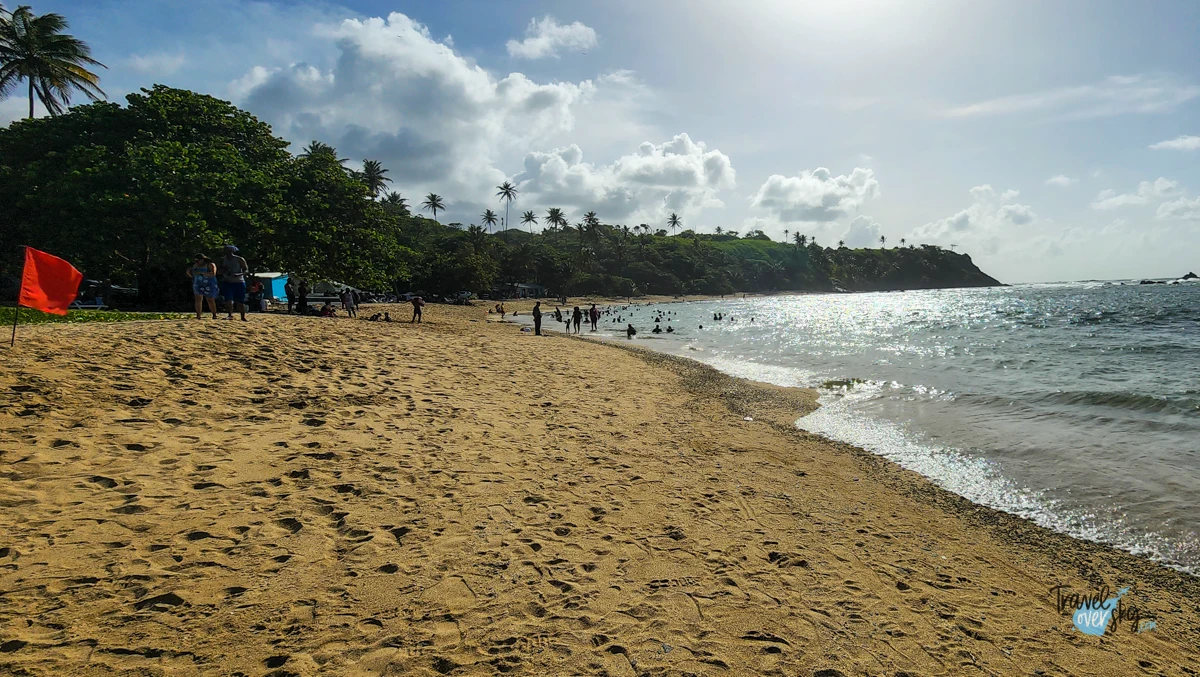 The Salybia Beach is located a few minutes drive away from the lighthouse, which makes it worth seeing. The beach is greatly visited by the locals, which is why it should be a must-see.
The beach is quite native-feeling one, you can hear reggae music everywhere and feel the omnipresent chill. There are local buses that drive people from the longer distances to this beach on the weekends.
There is a parking space near the beach, but if you will not find any available spots there, you can go ahead and leave a car alongside the road. The parking was not to be paid for and seemed quite safe.
Beach near to the road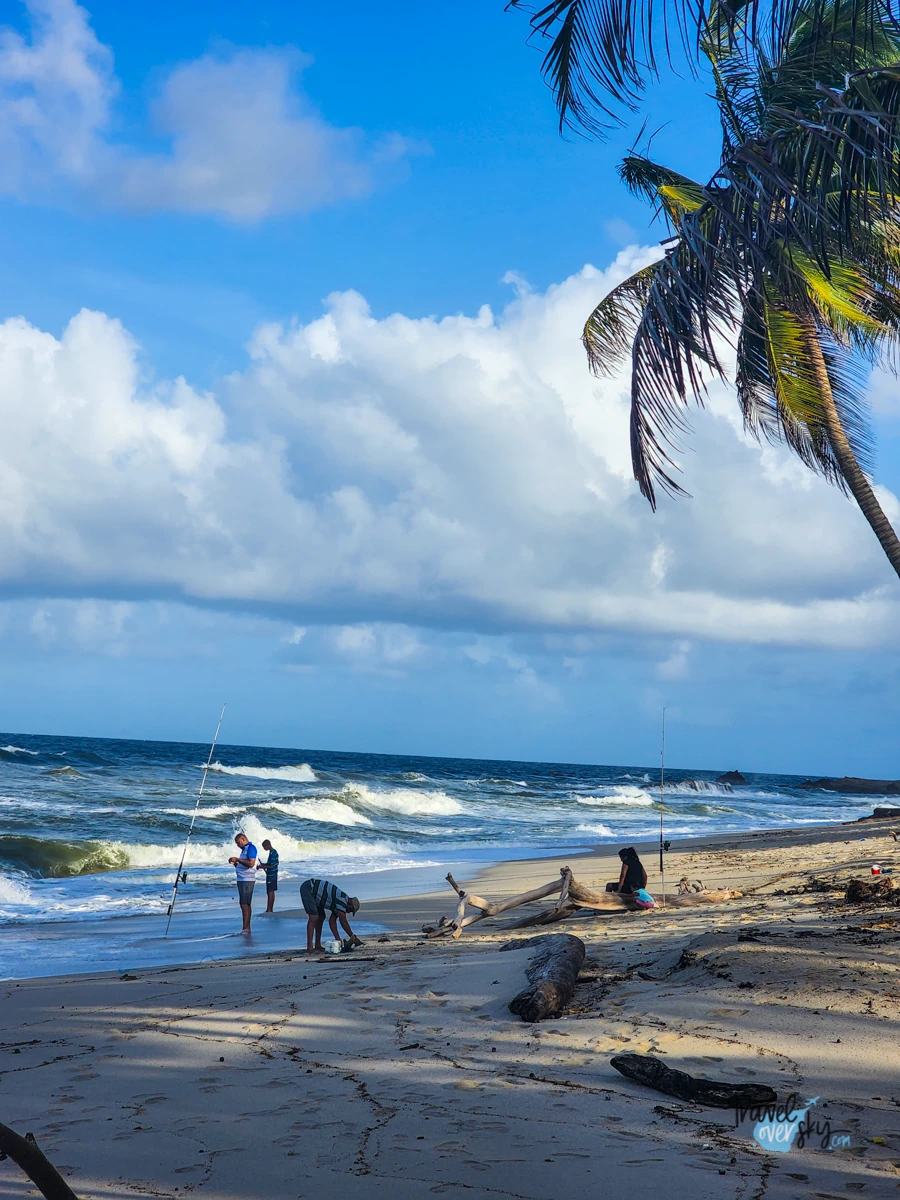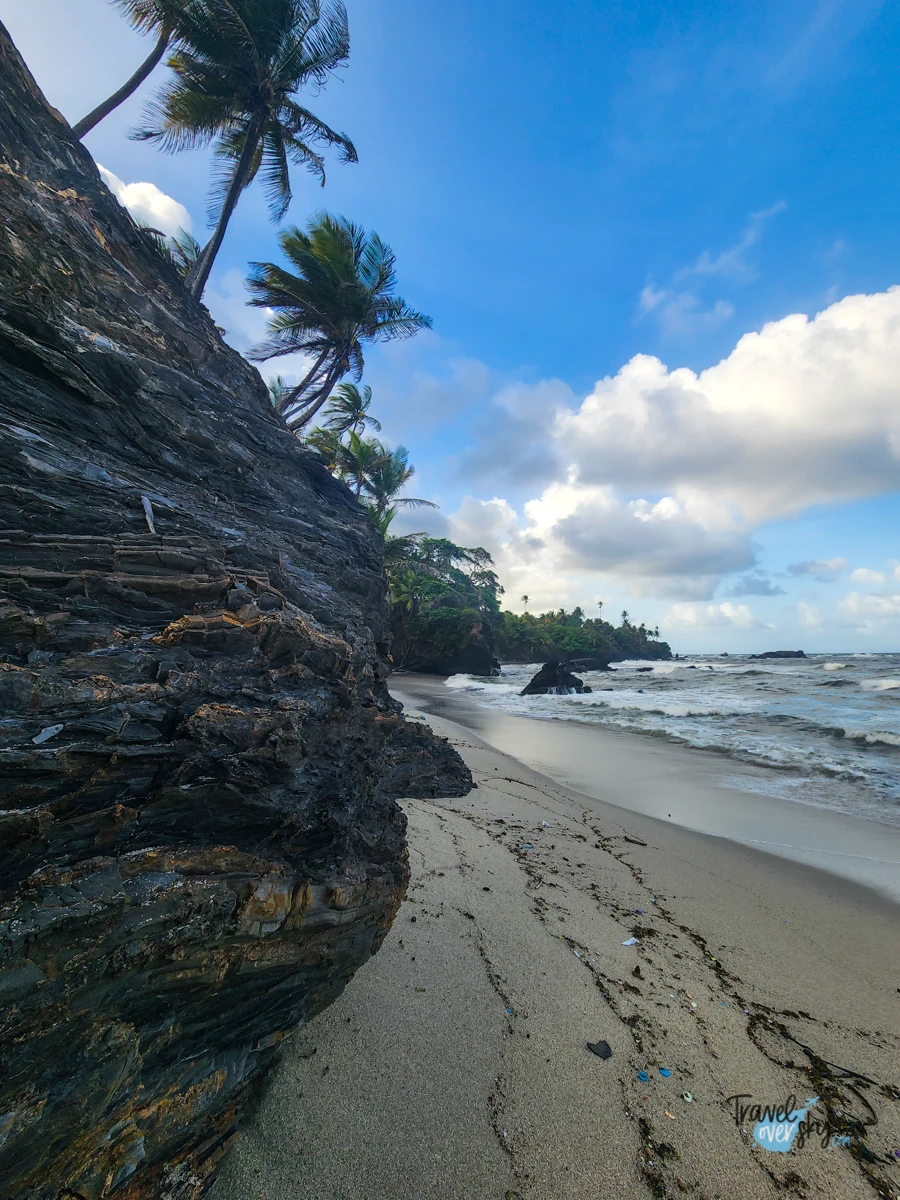 The route to Toco leads through the eastern coast of the island, which is why you can spot many beaches along the road that are not very frequented. I stopped at one of such beaches. It was quite charming and basically empty (not to count a few anglers).
I strongly recommend pulling off the main road from time to time and stopping for a moment at such beaches. They are super adorable and sometimes quite wild, not touched by civilization yet.
Nocturnal watching of leatherback turtles in Matura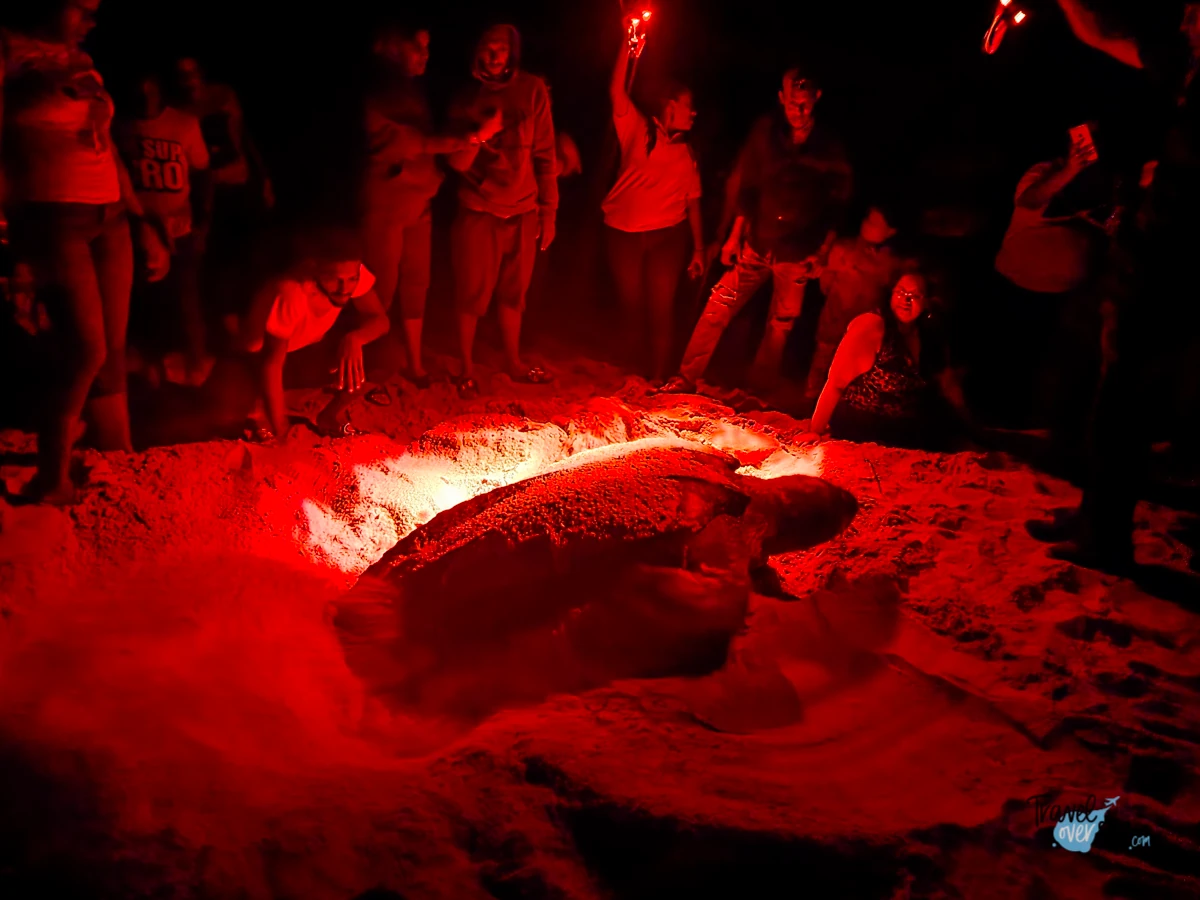 Another must-see attraction is night watching of leatherback turtles in Matura. It takes place from March to September, because this is the time of them laying eggs.
Leatherback turtles have a unique habit of picking the Trinidad coast as a place of laying eggs and hatching of tiny turtles. Matura Beach is strictly protected during the breeding season and you cannot enter it without a permit and a guide.
Matura organizes trips during which you can see enormous leatherback turtles preparing to lay eggs and also teeny tiny young turtles.
This place is being protected by a non-profit organization. As I deduced from a few conversations with Trinidad and Tobago citizens and guides in parks I visited, you can clearly see that the government protects the natural environment and animals in Trinidad and Tobago at a most minimum level. Unfortunately, hunting for wild animals is nothing unusual there and only recently penalties for poaching started to be higher. Additionally, most of the parks are being maintained thanks to the tours and donations.
You need to understand that Trinidad and Tobago is not a very tourist oriented country. Government, which earns most from oil extraction, does not really care about tourism development. For a long time the country did not really pay attention to flora and fauna protection as it was hard to make any benefits from it. But all things considered, it is a slow transformation (as the new generations come), but it is without any doubt a process that will take a while.
How much is the turtles watching?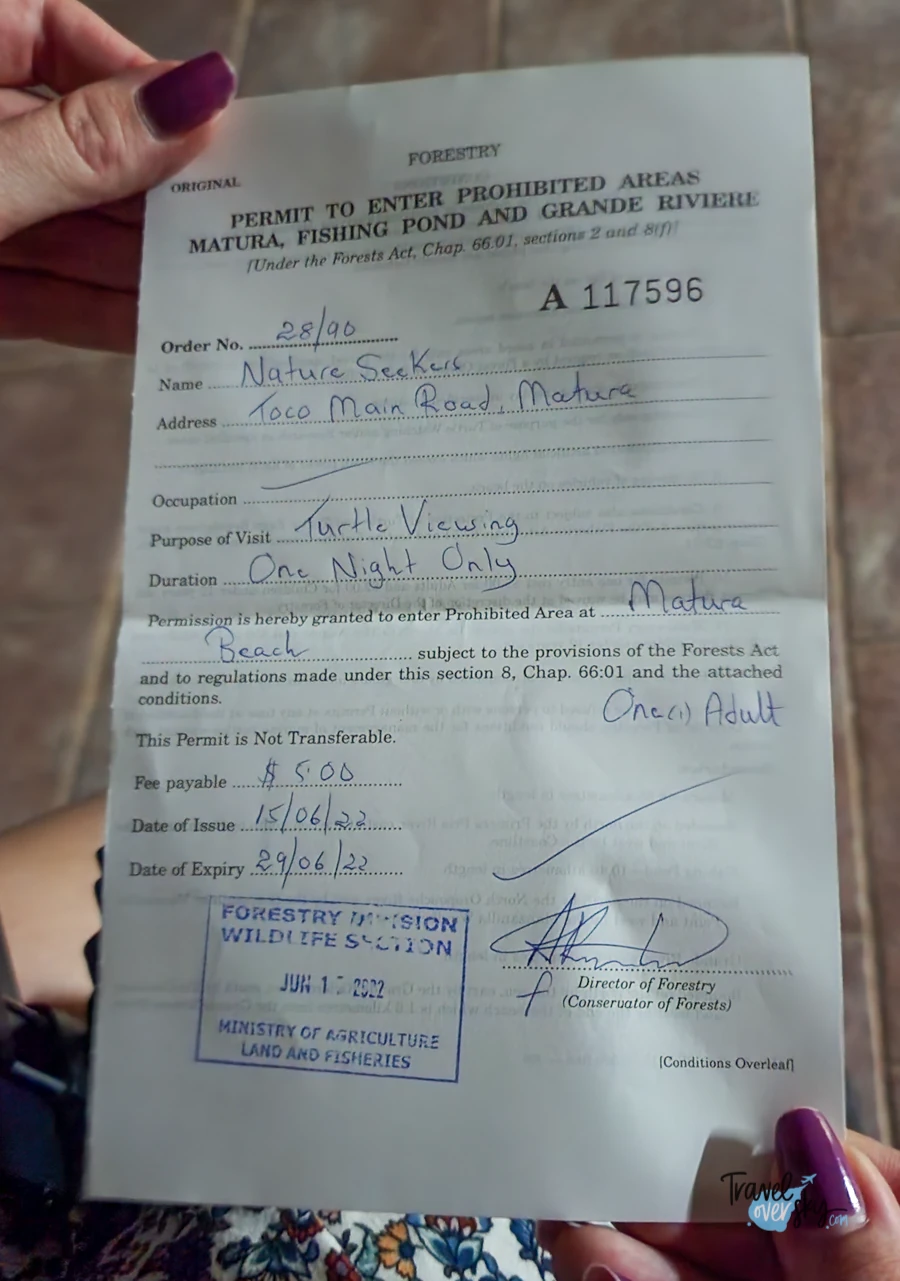 A one person ticket is around 100TT$ (15 USD).
What you can expect to see depends on nature. Some will be fortunate enough to watch egg laying, some will not. I have never seen egg laying, but I was lucky enough to see the biggest turtle in my life in the wild. The female was about 50–60 years old.
During the trip, there is also a possibility of observing the release of young turtles to the ocean. The organization also takes care of saving small turtles or abandoned eggs. When the turtles are big enough, they are being set free to the ocean.
Which company to choose for the turtles watching?
The company I picked was recommended to me by my apartment host in Port of Spain.
I really liked the guides' approach to the turtles' protection and how the tour was led. At the very beginning, they presented the rules of watching and what you cannot do during it. Additionally, each guide was very thorough in obeying those rules as well.
You can check out this company's address and phone number here.
The turtles watching
You need to abide by the strict rules during turtle watching. No approaching the turtles closer than guides allow and most importantly – no white light usage, as it affects the turtles negatively, disrupting their biological mechanism of returning to the water.
Turtles direct to the bright point (water) in order to return to their environment. When we use flashlights with white light, we disturb their natural movement.
When you pick up the permit for entering the beach, you can also purchase a sticker that filters the phone flashlight. I can already tell you that this sticker is not of much use, it filters the light very poorly, making it white still. In practice, you do not need your own flashlights as the guides have their own bright red light, thanks to which you will not get lost or fall down. Additionally, it is not worth exposing turtles to excessive lights.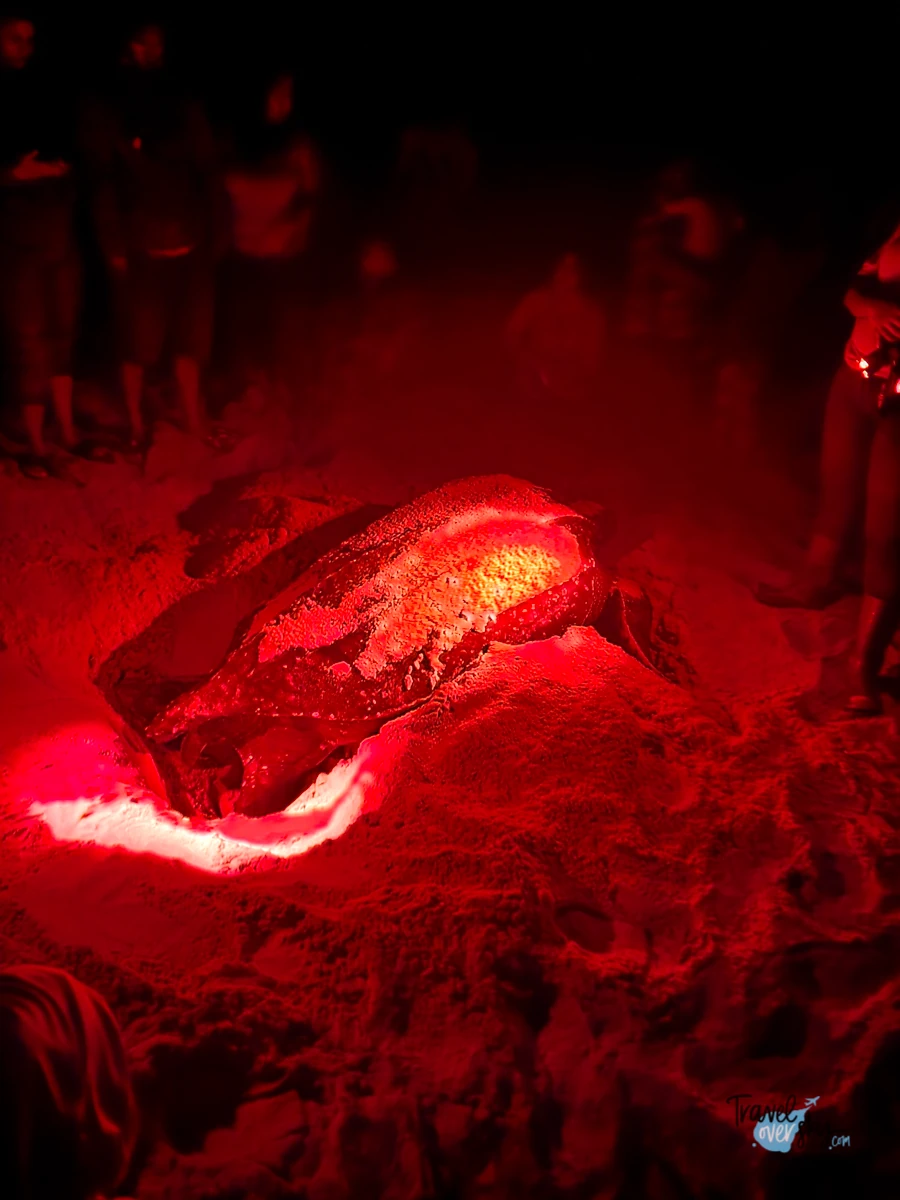 Curiosity
What distinguishes the beach in Matura from other ones is a bioluminescent sand phenomenon. A nocturnal turtle watching is a perfect moment to capture it. It was one of the most beautiful things I have ever seen in my entire life!
***
You will find more useful information about this country, planning your journey and interesting facts in the Trinidad and Tobago tab.
---
I love sharing my travels, experiences, thoughts and self-tested advices. A travel blog is also a bit of work that I do drinking coffee.
If you want to buy me a coffee, I'd be very pleased!
Virgin Catalina Island. Do you want to know how to get to Catalina Island? What can you do on Catalina...
Read More