What is worth seeing in Port of Spain?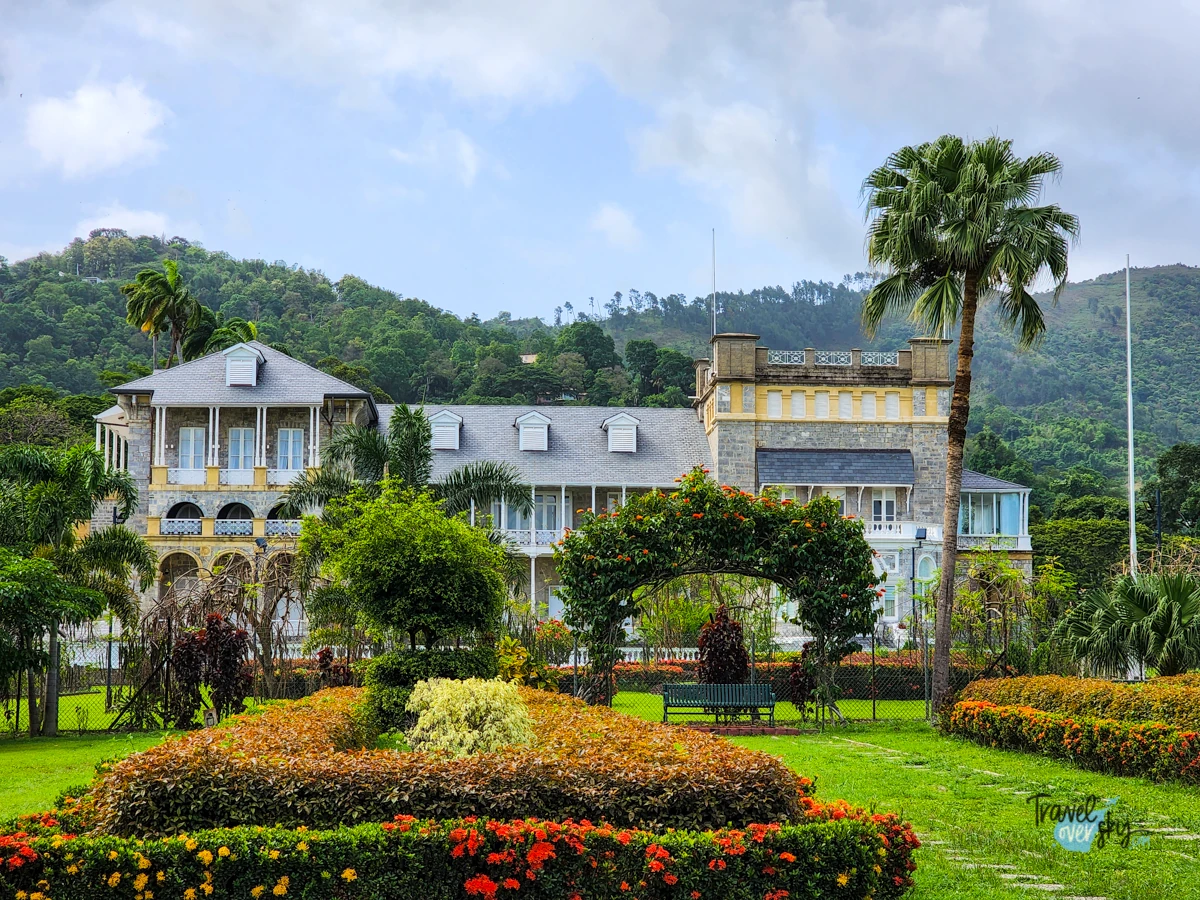 The biggest attractions of the Trinidad and Tobago's capital. What is worth seeing in Port of Spain? How much time is needed for sightseeing in this city?
---
Trinidad and Tobago touring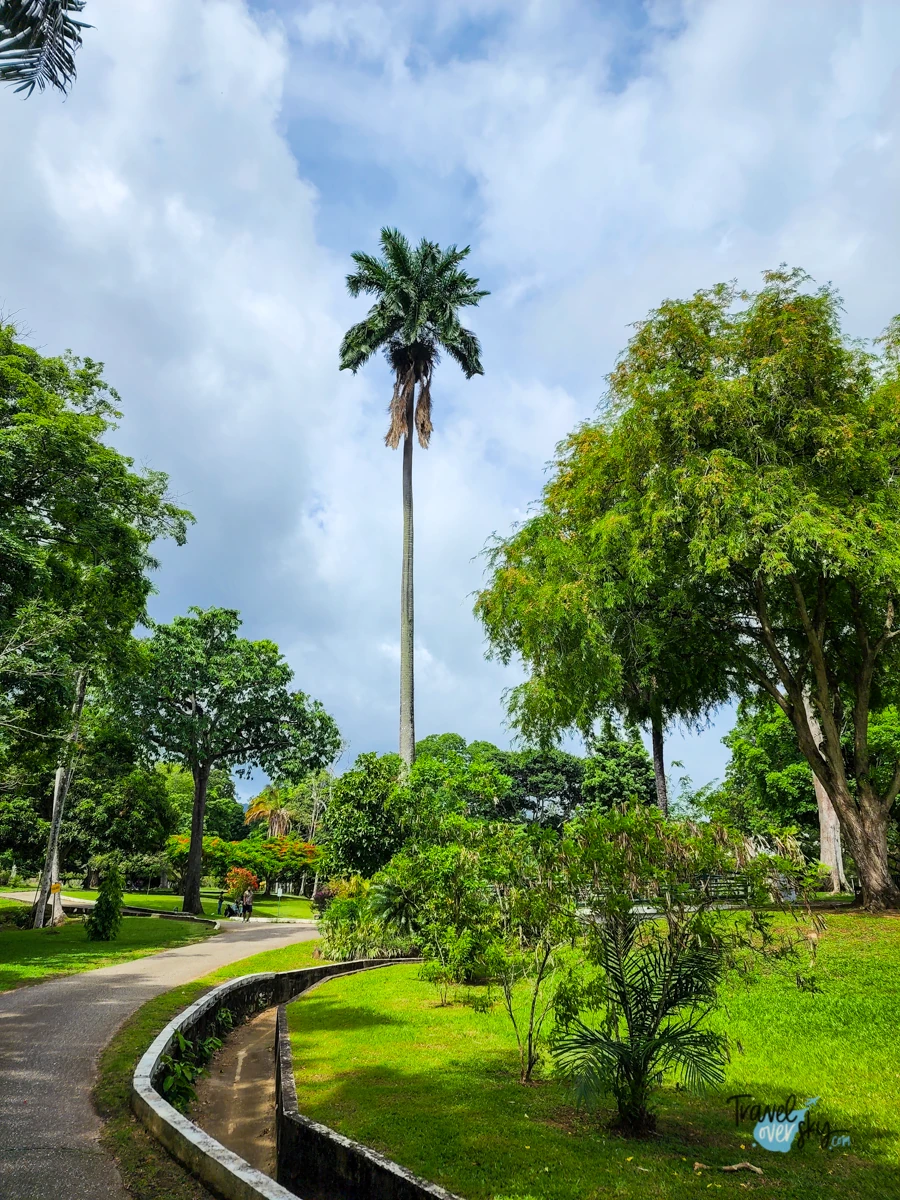 My first day in the capital was quite hard. I had to manage a few things related to car rental, currency exchange, buying a local SIM card and doing some shopping. It may not seem overly complicated, but if you do not know a city/country many things may take some time, even if they might look fairly easy.
Multiculturalism
The first thing that was brought to my attention was the multiculturalism of this country. No issues with finding someone of Asian origin (mainly Chinese people), Hindi, African, muslim or Catholic. Each culture brought its own belief and customs to this country, which makes Trinidad and Tobago a very specific country. Multiculturalism is not an issue though, everyone lives in peace here. The mosques, churches and mandiras (a meetup place for Hindi people) are interconnected, which creates a very individual climate that I have not seen in other Caribbean cities.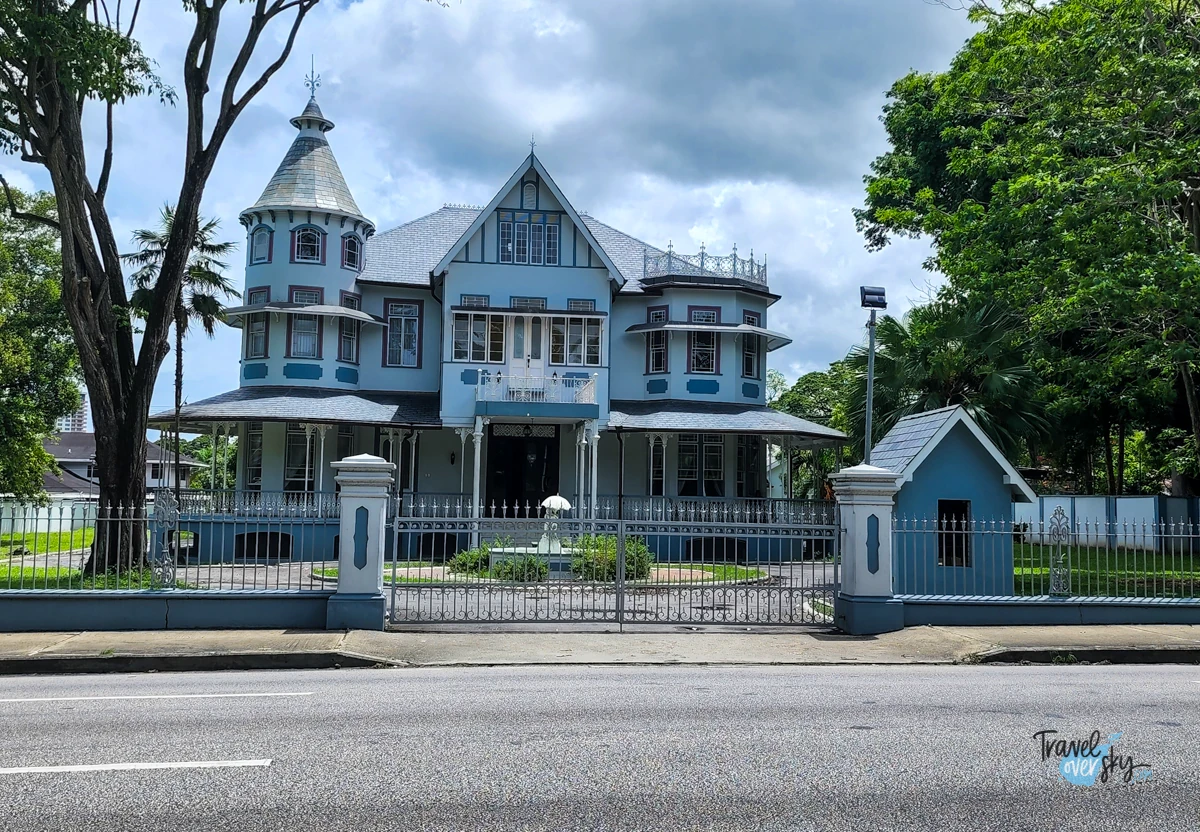 About Port-of-Spain
The capital of Trinidad and Tobago is 13.4 km2 and is inhabited by around 50k citizens. The city has been the capital of Trinidad and Tobago since 1757. The capital has a typical colonial style, slums or buildings falling apart are intertwined with beautiful architectural gems. I did not meet many tourists there (to be honest I was the only one), the sightseeing came with a pleasant atmosphere, however there were many homeless people who were not to get rid of with no money explanation.
Queen's Park Savannah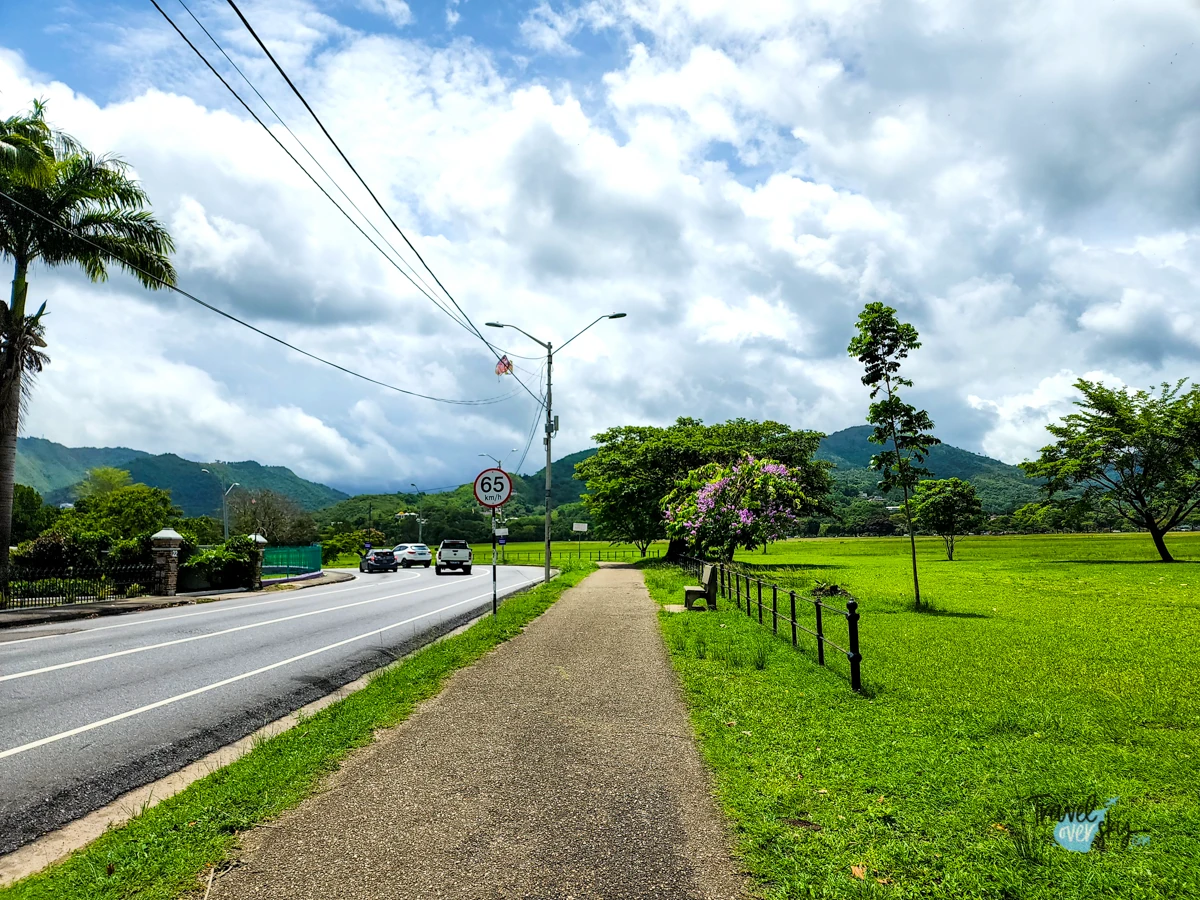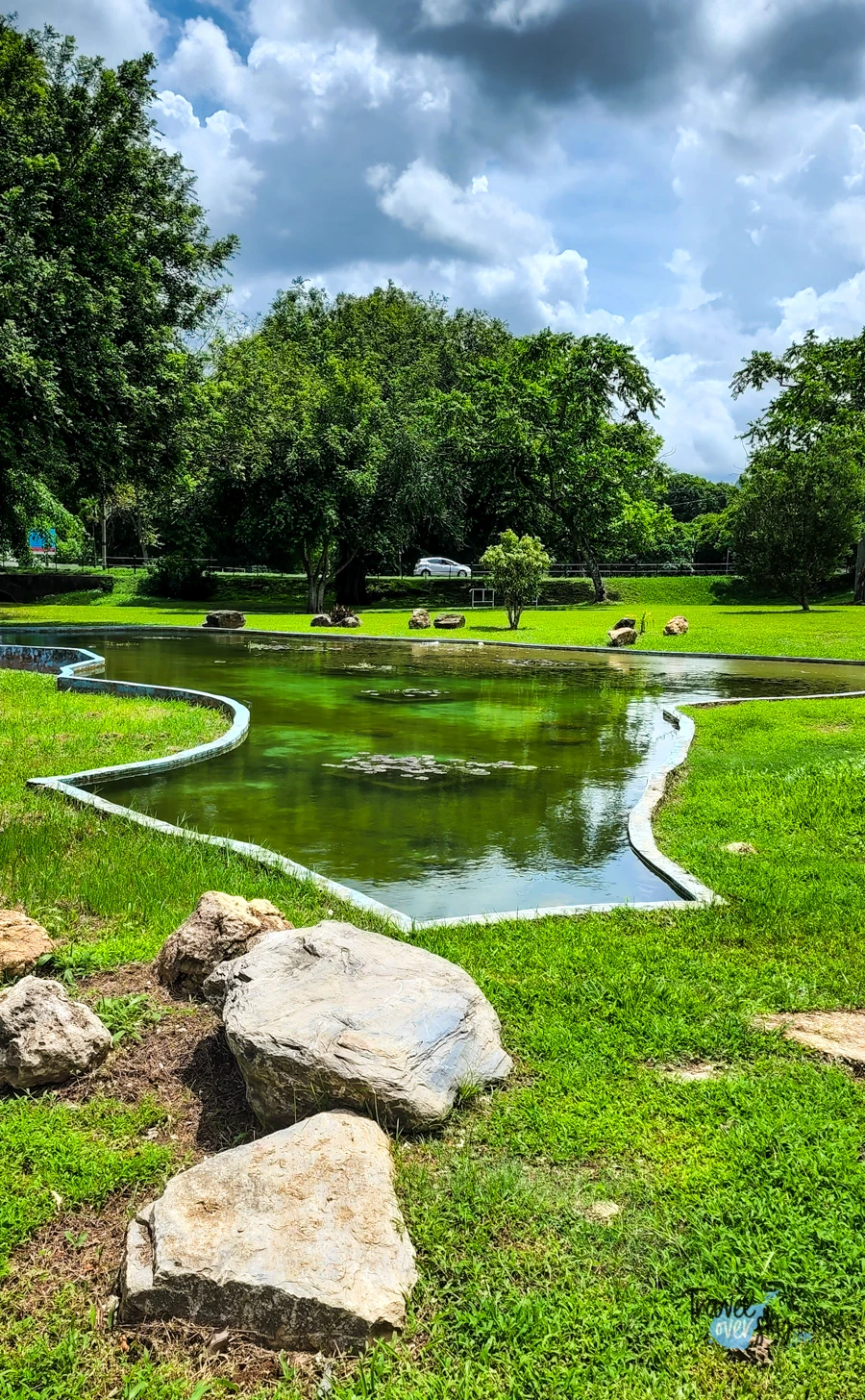 Queen's Park Savannah was located near to my rented place, and it had many festivals/carnivals and also a local fresh market was open, which had many interesting items available. You can find everything there, starting from fresh vegetables and fruits (especially all the hot peppers kinds, which are beloved by the locals), and ending with honey and sea moss (a special kind of algae from which you can prepare shakes, beverages and snacks). The sea moss is a source of omega 3 acid, which is a pro-health ingredient.
The park itself is honestly huge and very well-kept, it is around 110 ha. The locals visit it quite intensely, to rest and spend time outdoors.
Magnificent Seven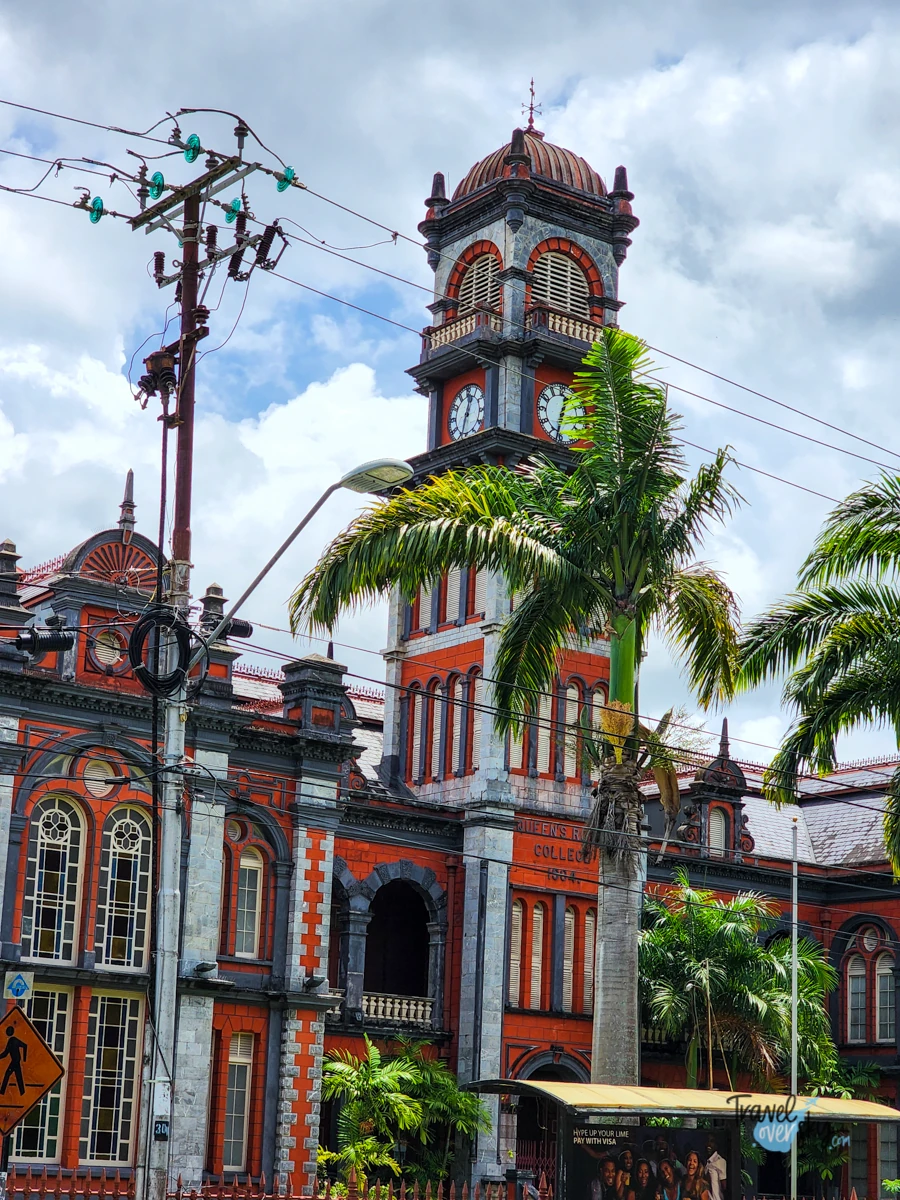 In the Queen's Park Savannah surroundings, near the Maraval Road, there are seven famous buildings of Trinidad and Tobago's capital. This place is listed as a must-see of every city guide of Port of Spain. You can definitely tell that this is the most representative part of the capital. The buildings are very well-kept and definitely eye catching, simply beautiful!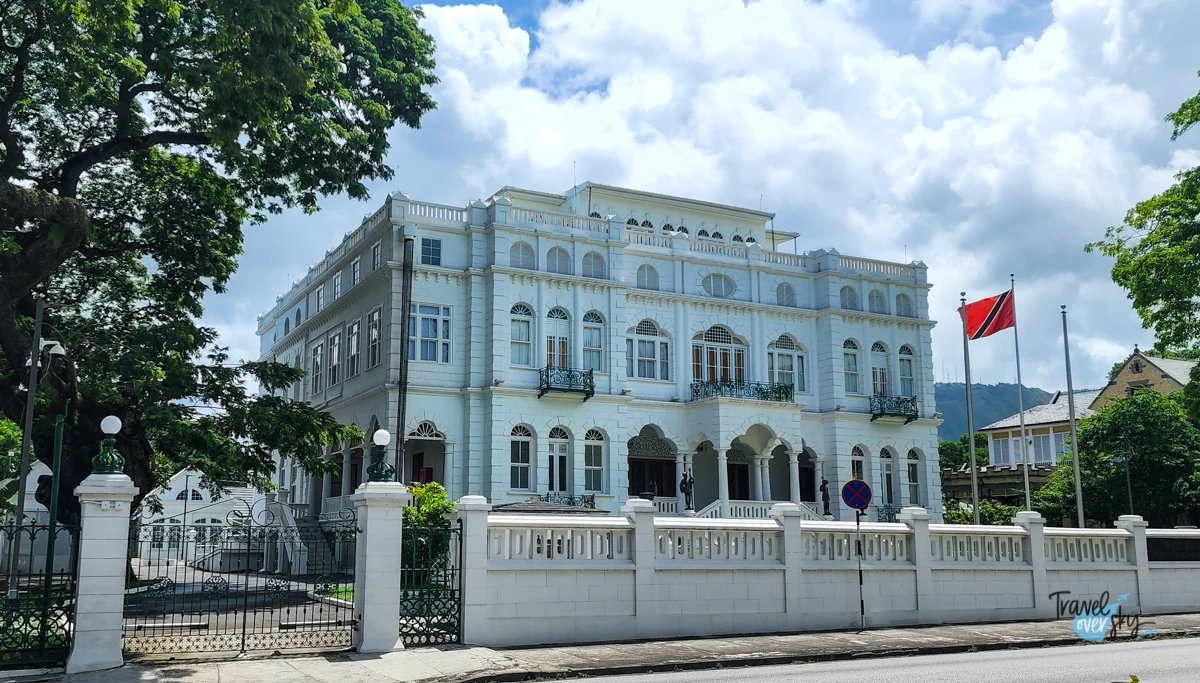 Queen's Royal College — it is listed as a national heritage of Trinidad and Tobago. The college was built in 1902. Currently, there is a high school there.
Hayes Court — it was built as a villa for an Anglican bishop. Hayes Court was built in 1910.
Mille Fleurs — built in 1904. The building was in private hands until 1979, when Trinidad and Tobago's government redeemed it. It served many different purposes during the time, for example it was subject to the Ministry of Culture and the Ministry of Environment. In the year of 2020 it was handed over to the National Trust and listed as national heritage.
Ambard's House — built in 1904. The construction used cast iron's parts, marble and French tiles. Similar to Mille Fleurs, over time the building changed owners. Since some time it has been a property of the offspring of the original house owner.
Archbishop's Palace — the building is an official residence of Port of Spain's bishop. It was built in 1903 by Patrick Vincent Flood.
Whitehall — it is the biggest building out of all the Magnificent Seven. The construction started in 1904 by a cocoa planter. The first owner was from Corsica, which is why the building is inspired by Mediterranean architecture. For years, it has been rented as a library, archives and national government units. Currently, the building is reserved for visiting of foreign dignitaries.
Stollmeyer's Castle — built on a former governmental farm. The building was named after Charles Stollymeyer, who employed a Scottish architect to create it. The project is stylized as a Balmoral Castle's wing. The construction started in 1902. During WWII, it was taken over by the United States. After the war, it came back to the Stollymeyer's family. It went under renovation in 2008.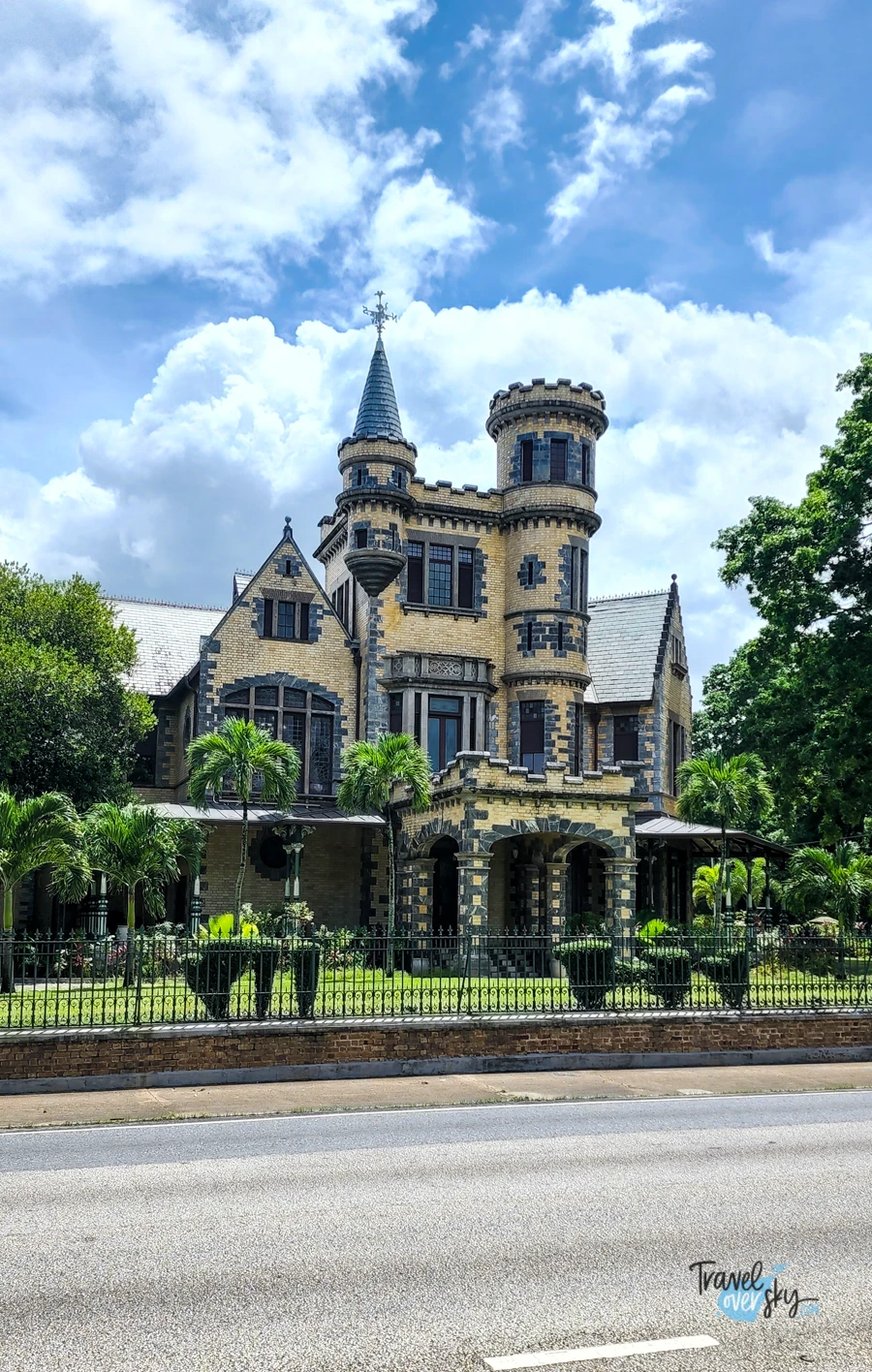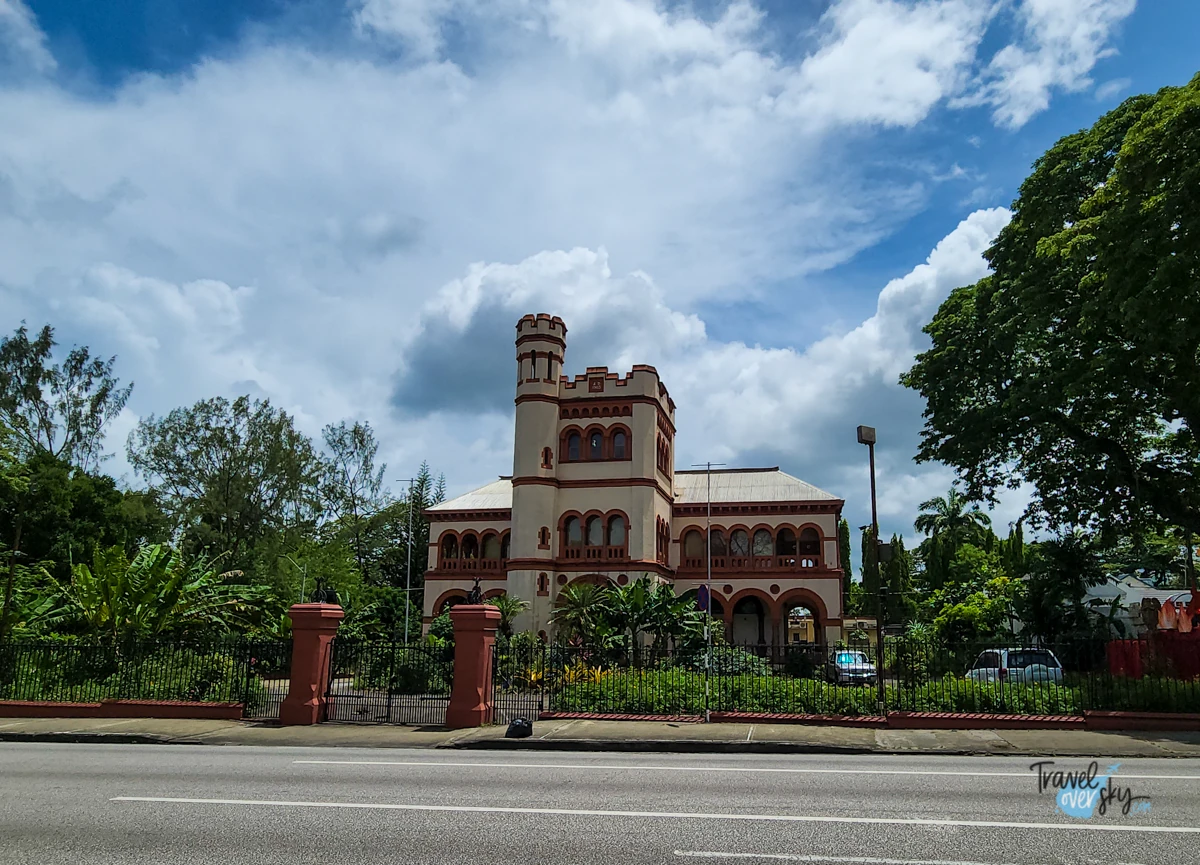 Emperor Valley Zoo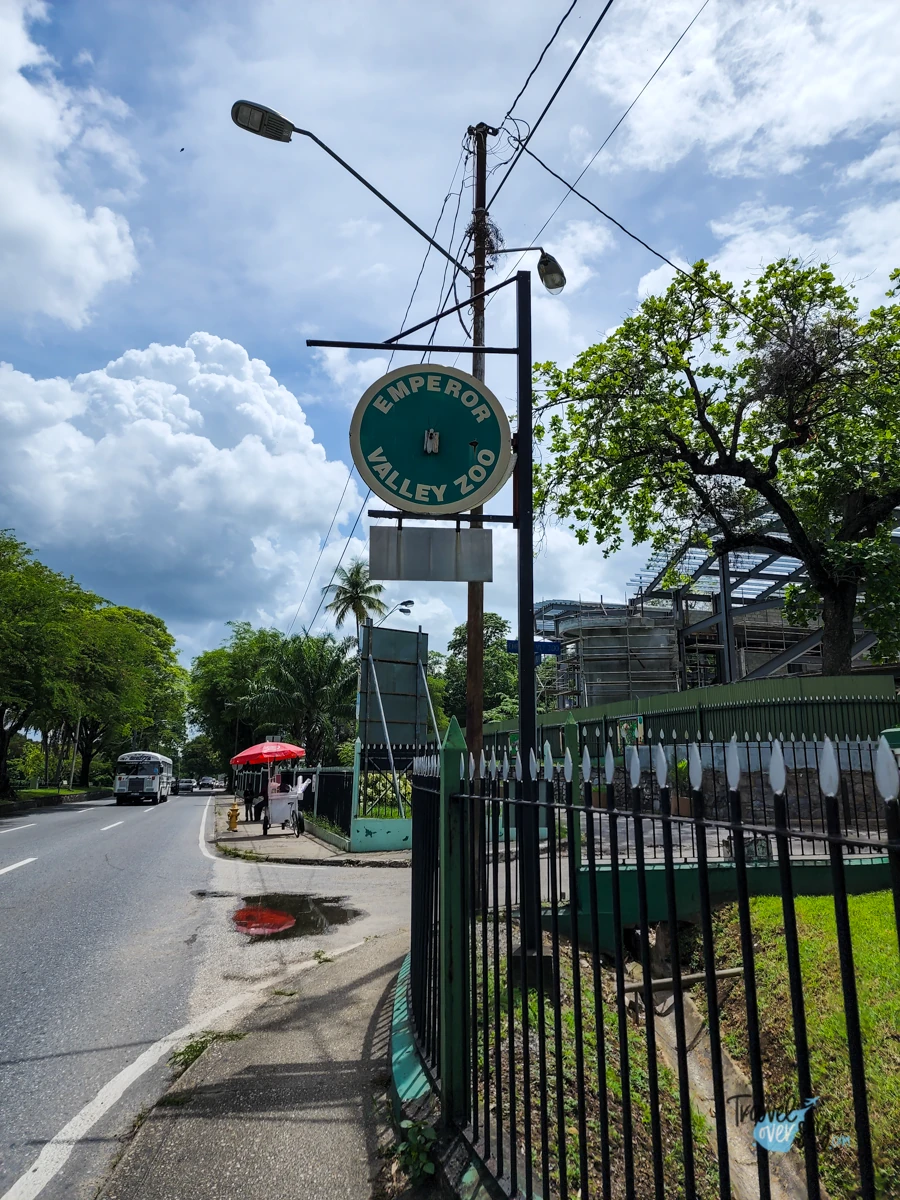 The next step on my touring map was the Zoo Emperor Valley. Its area is over 7 acres. There are many animals there, saved from illegal breeding points and taken from the smugglers. You need to know that, unfortunately, many locals believe in superstitions about 'pro-health' properties of wild animals. The more rare/poisonous the animal is, the more valuable on the black market. These animals are being killed and illegally sold to become a 'wonder cure', meaning aphrodisiac. Unfortunately, it is nothing out of ordinary to buy a monkey as a birthday gift.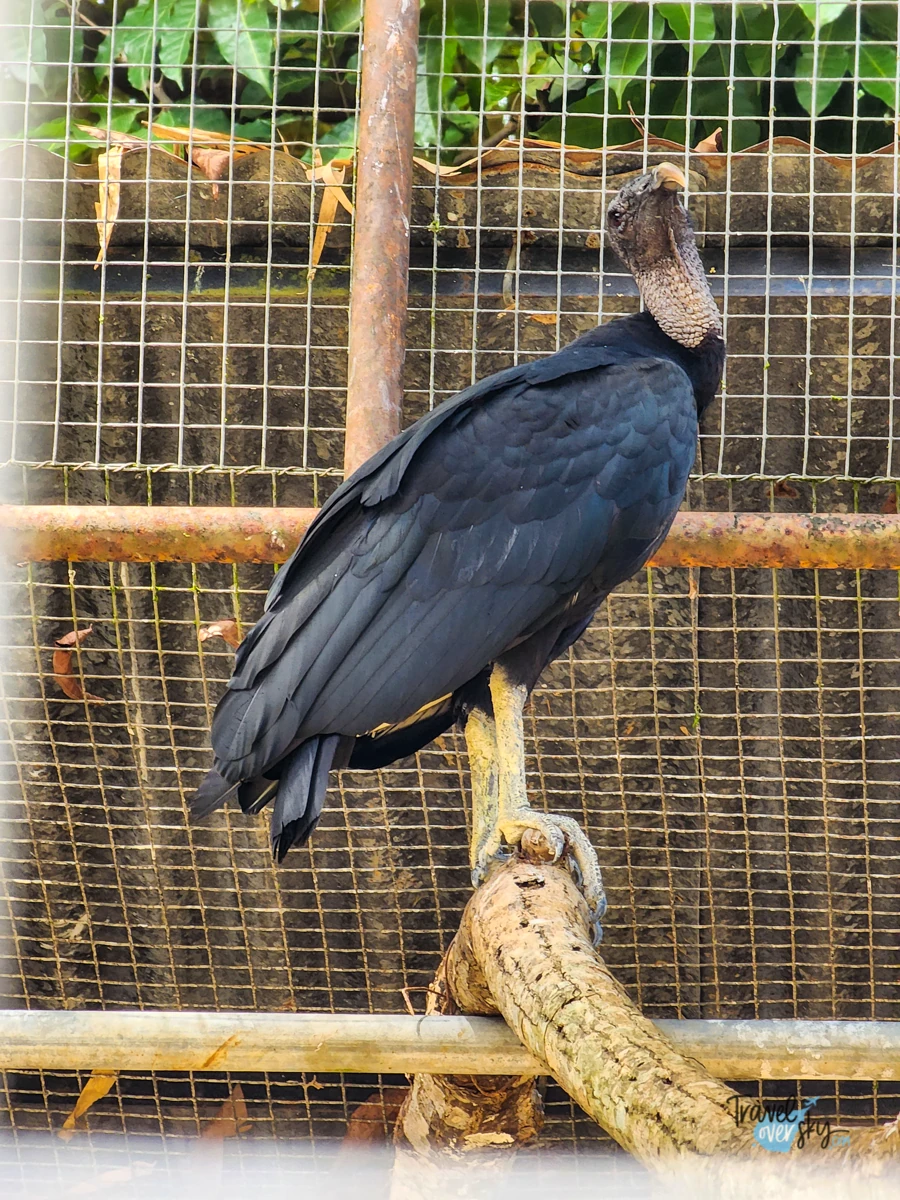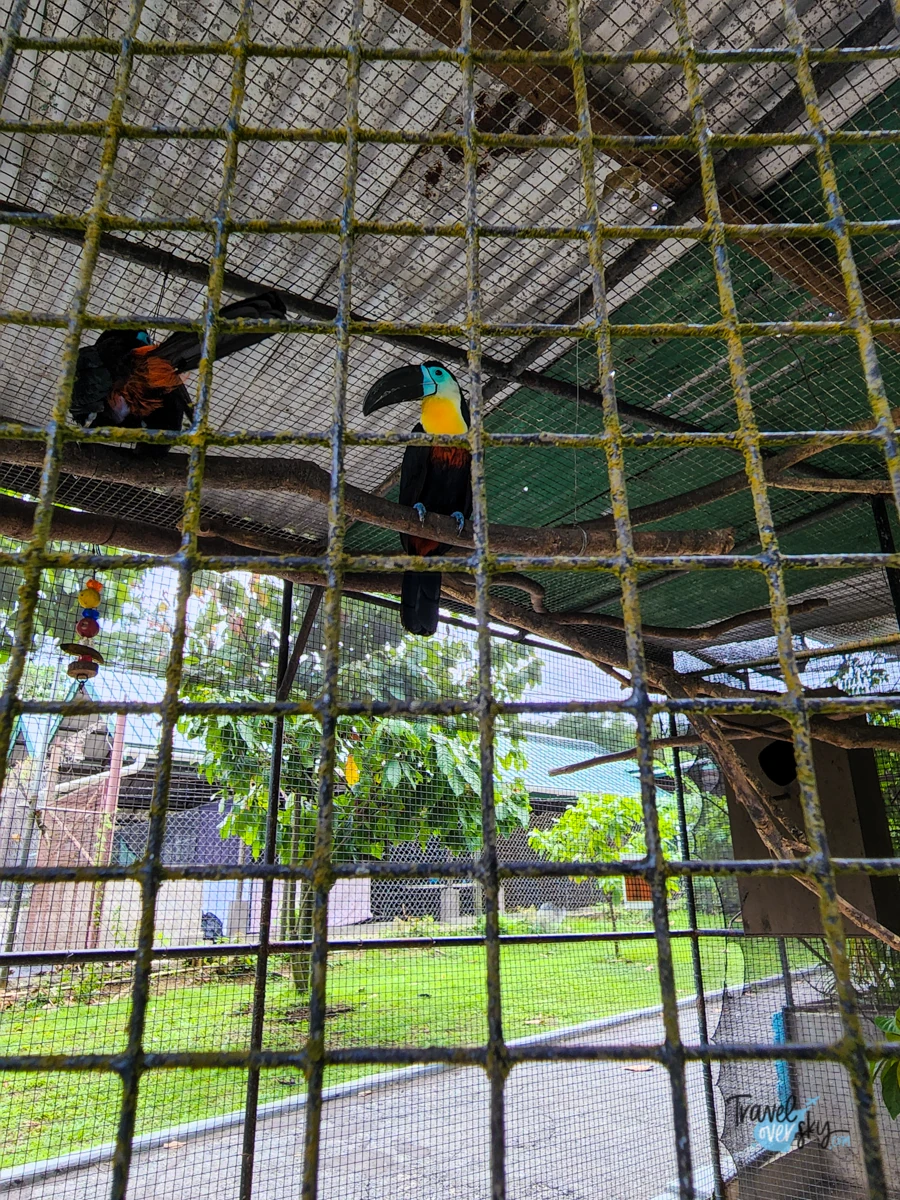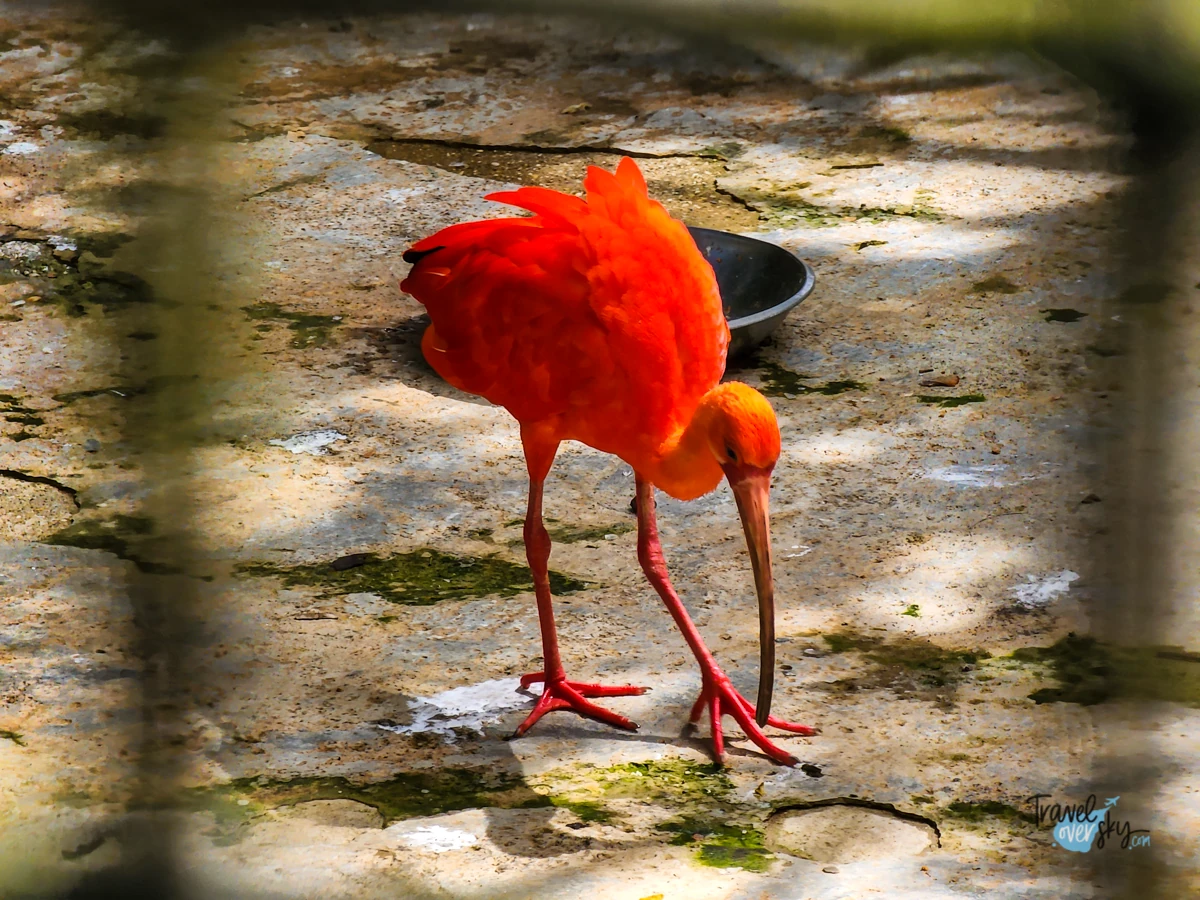 I am not fond of zoos, but this one was quite nice, even though some of the cages were too small. You can find many animals that would not survive in the wild there. If you have kids, it is a certain must-see.
How much for the ticket?
Tickets are 30TT $ (4,40 USD) for people over 13.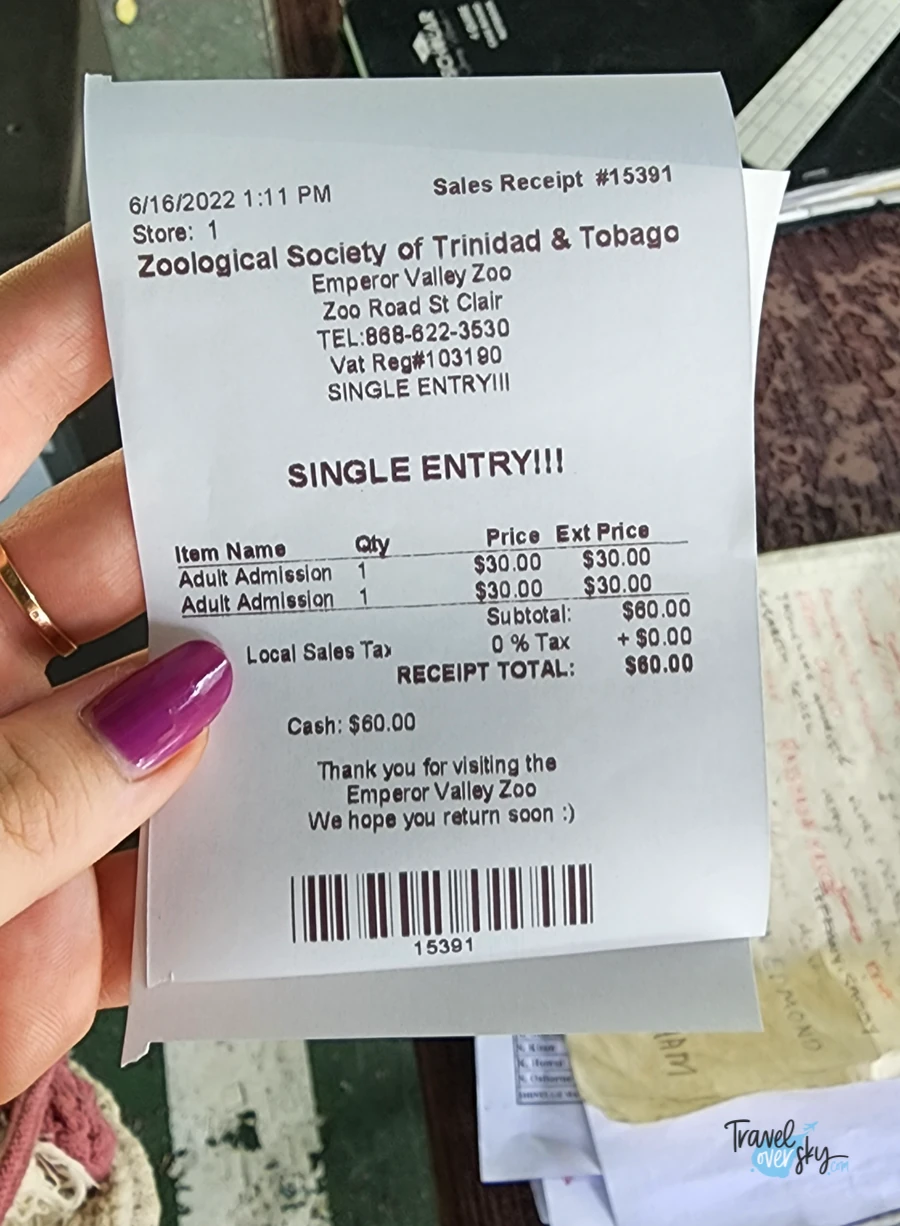 Royal Botanic Gardens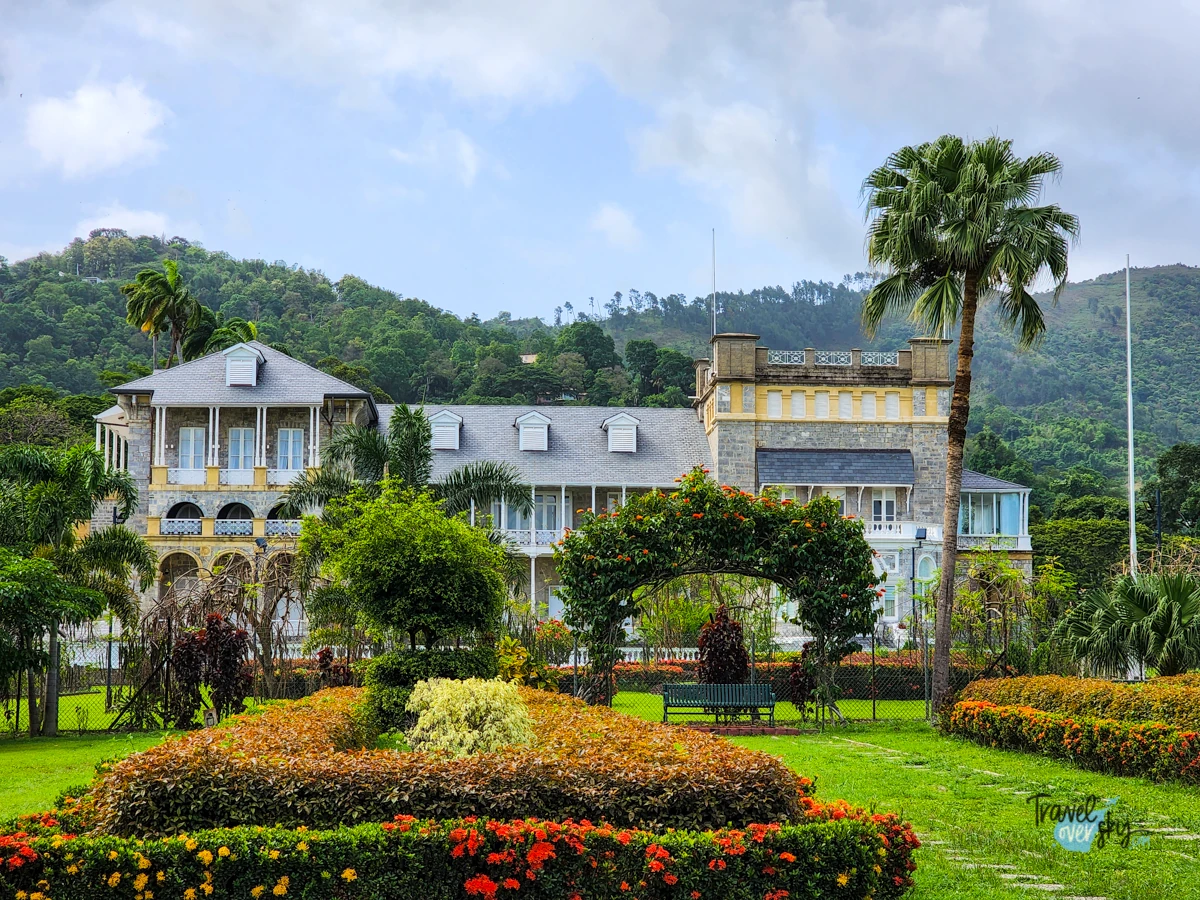 The Royal Botanic Gardens is a garden right next to the zoo. It is a place full of people during weekends. You can meet families with kids and people doing sports there. The garden is well-kept, there are bower's where one can have a barbecue and benches to rest.
You can see a wide range of flora and fauna there. I was impressed by a countless quantity of birds in particular (I have seen wild parrots for the first time in that place).
The president's house is also located in the park part – a beautiful, rich building that you simply must see and take a picture of!
Also, I invite you to follow TravelOverSky social media, soon on YouTube channel you will see the video from Trinidad and Tobago.
***
You will find more useful information about this country, planning your journey and interesting facts in the Trinidad and Tobago tab.
---
I love sharing my travels, experiences, thoughts and self-tested advices. A travel blog is also a bit of work that I do drinking coffee.
If you want to buy me a coffee, I'd be very pleased!
Virgin Catalina Island. Do you want to know how to get to Catalina Island? What can you do on Catalina...
Read More