A day on the Chaguaramas peninsula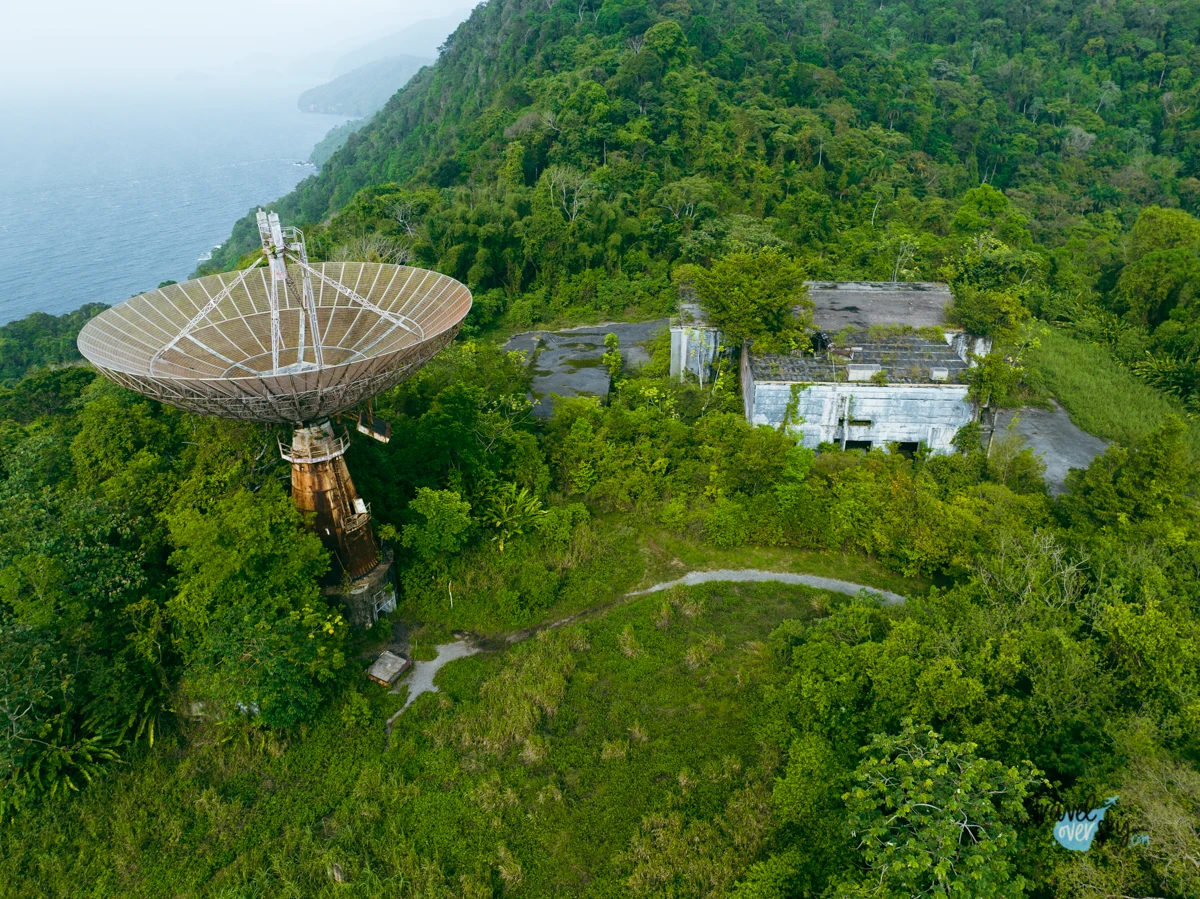 Where to go for a walk and a trip in Trinidad? Is it better to explore with a local guide? Check out which places are worth seeing and visiting on your own in Chaguaramas!
---
Trinidad does not lack trails, which you can pick for longer and shorter trips. Some of the places are better to visit with local guides due to little human interference.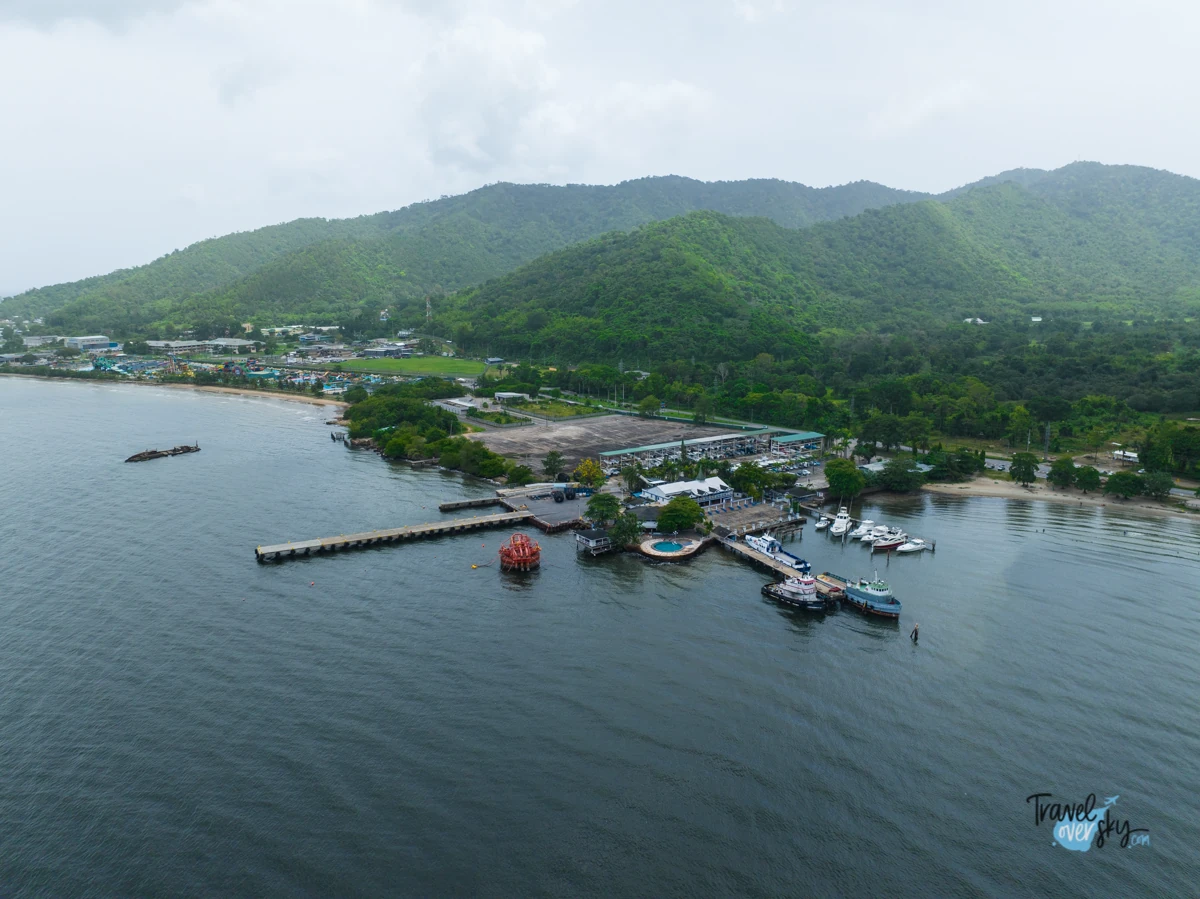 Chaguaramas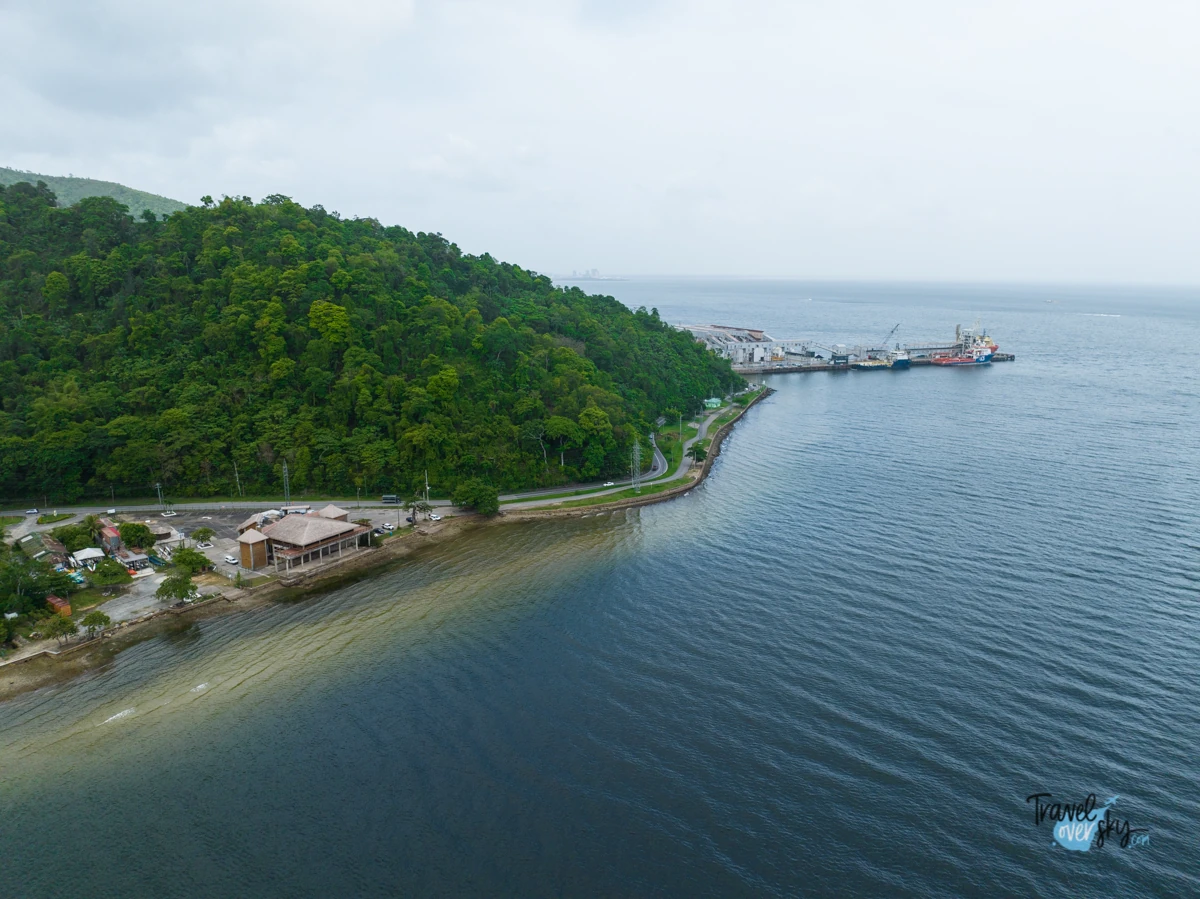 Chaguaramas is a peninsula located on the west part of Trinidad. In the 40s, those areas were leased to the United States, which built a naval base there. After 23 years, this area was returned to Trinidad and Tobago. Currently, there is a harbor in Chaguaramas, which is a yacht sports center.
Chaguaramas Broadwalk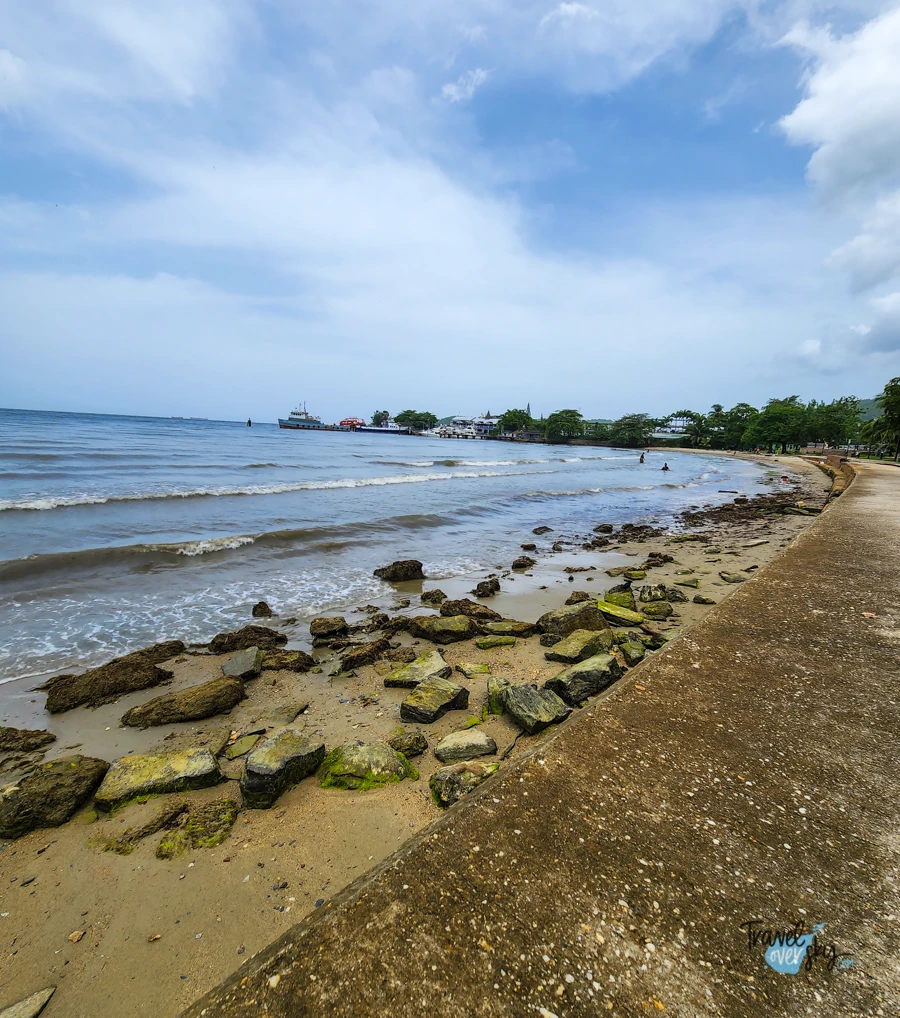 There is a boardwalk in Chaguaramas, which is a great place for outdoor sports.
The boardwalk itself is located near a bay and there is also a beach there, but it does not encourage swimming. Many parts of it were full of algae, which, besides preventing from easy water entering, also spread an unpleasant smell.
The people swimming in these waters looked homeless. They were with their clothes on or, some of them, were washing their clothes in there.
There is also a small amusement park in the area, however it was closed and seemed abandoned during my visit.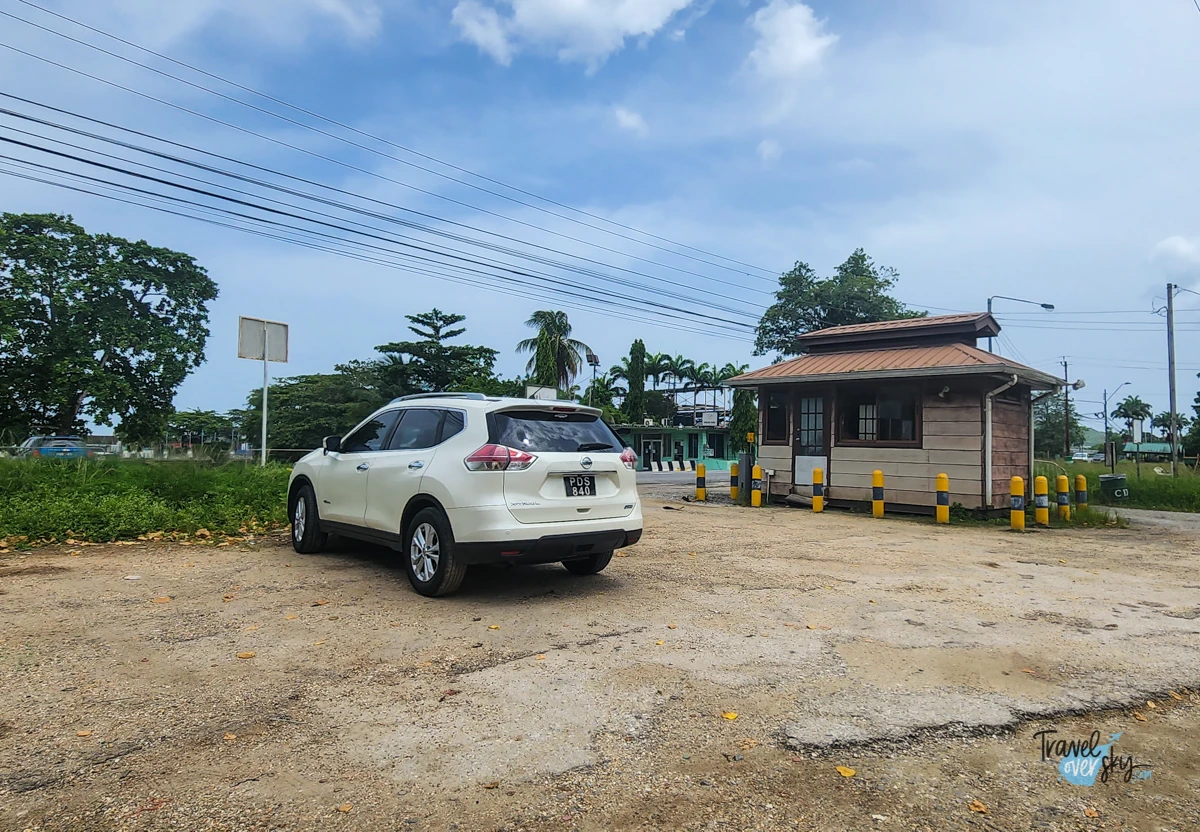 Near the promenade, on the other side of the road, there is a parking space which costs 20 TT$ (3 USD), hence you can leave your car there.
In my opinion, this is not a place that you want to visit in particular. But if it is on your way it is worth stopping for a little while and having a walk, but I was not especially impressed by it.
Bamboo Cathedral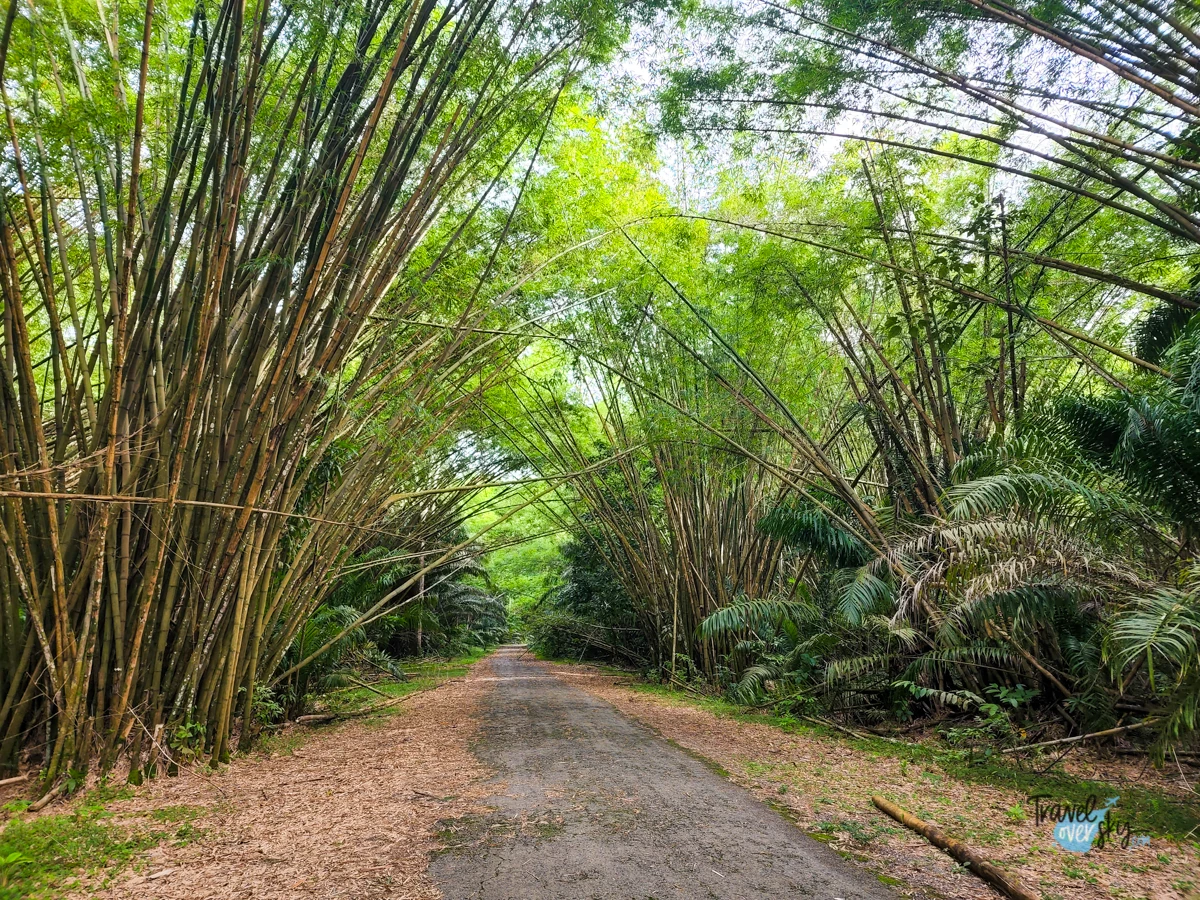 This place is called a Bamboo Cathedral due to a characteristic bamboo arrangement. Huge trees create a vault over the trail, which reminds of a soaring vault of gothic cathedrals.
Before stepping on the trail, you can leave your car in a small parking space in front of the barrier, which is there to stop vehicles from entering the park.
The route is exceptionally easy, asphalt all the time, which makes it a nice option for taking a whole family there (even with a child in a stroller). Apart from the Bamboo Cathedral, this route will also take you to more attractions, meaning the Tracking Station and a viewpoint on the peninsula.
The Viewpoint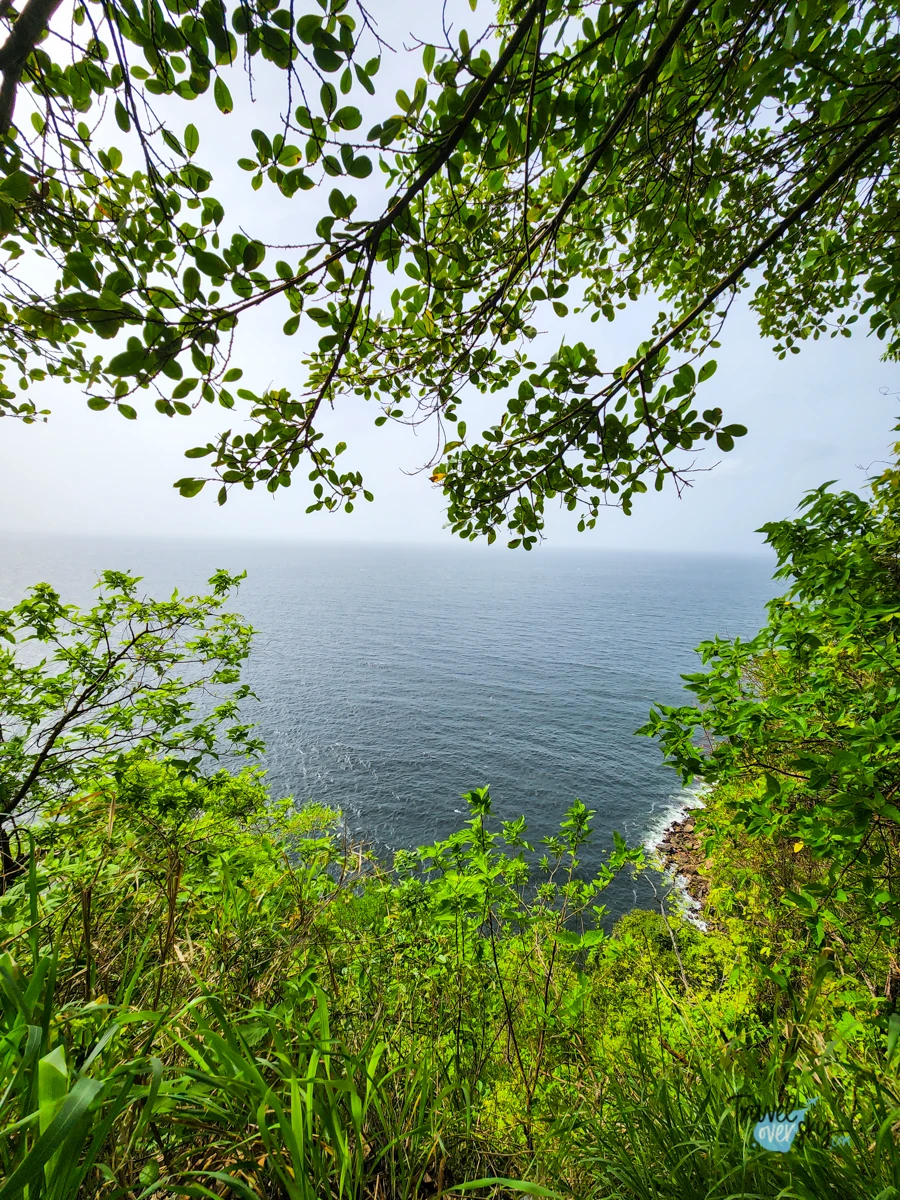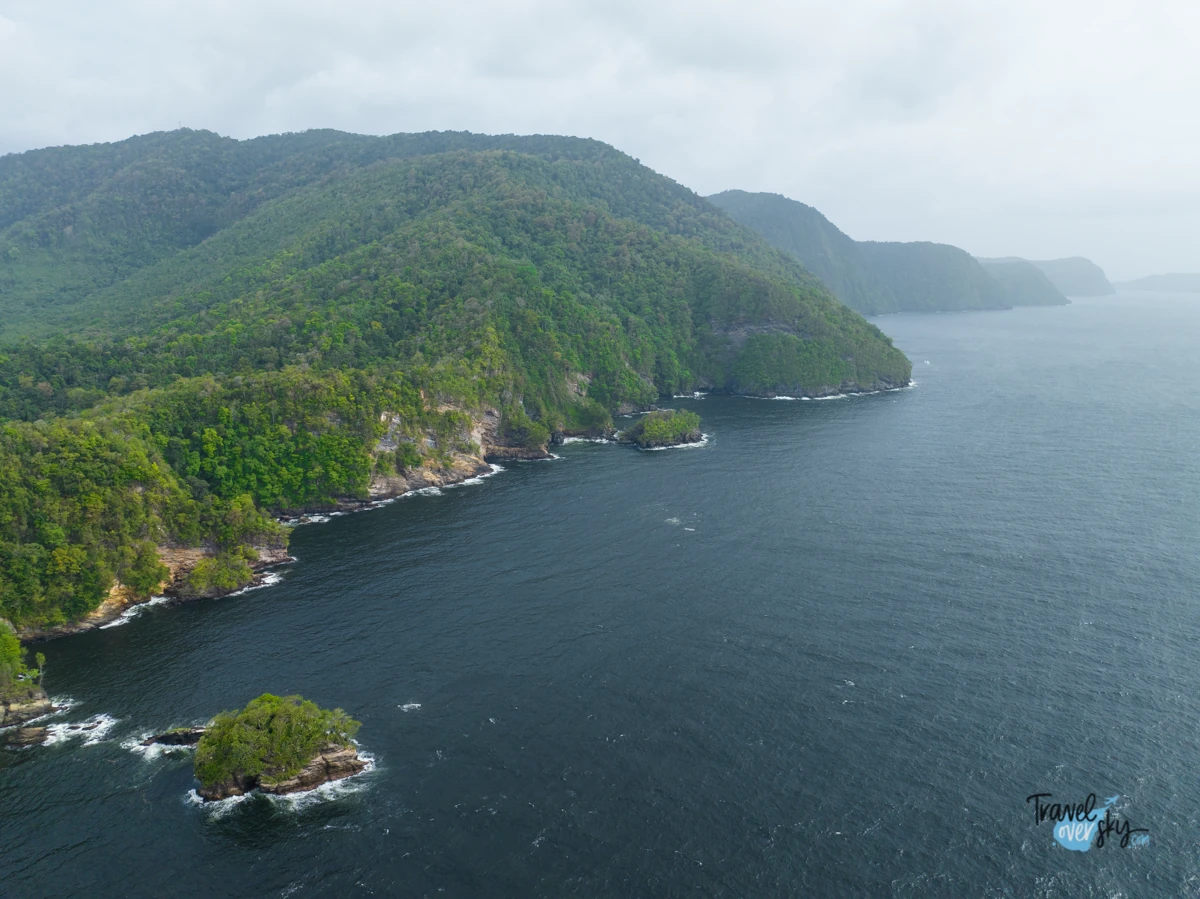 Between the Bamboo Cathedral and the Tracking Station there is an extended cliff from which you can admire a lovely peninsula view. It is definitely worth stopping there to make the view last longer on a picture or simply admire the landscape.
Tracking Station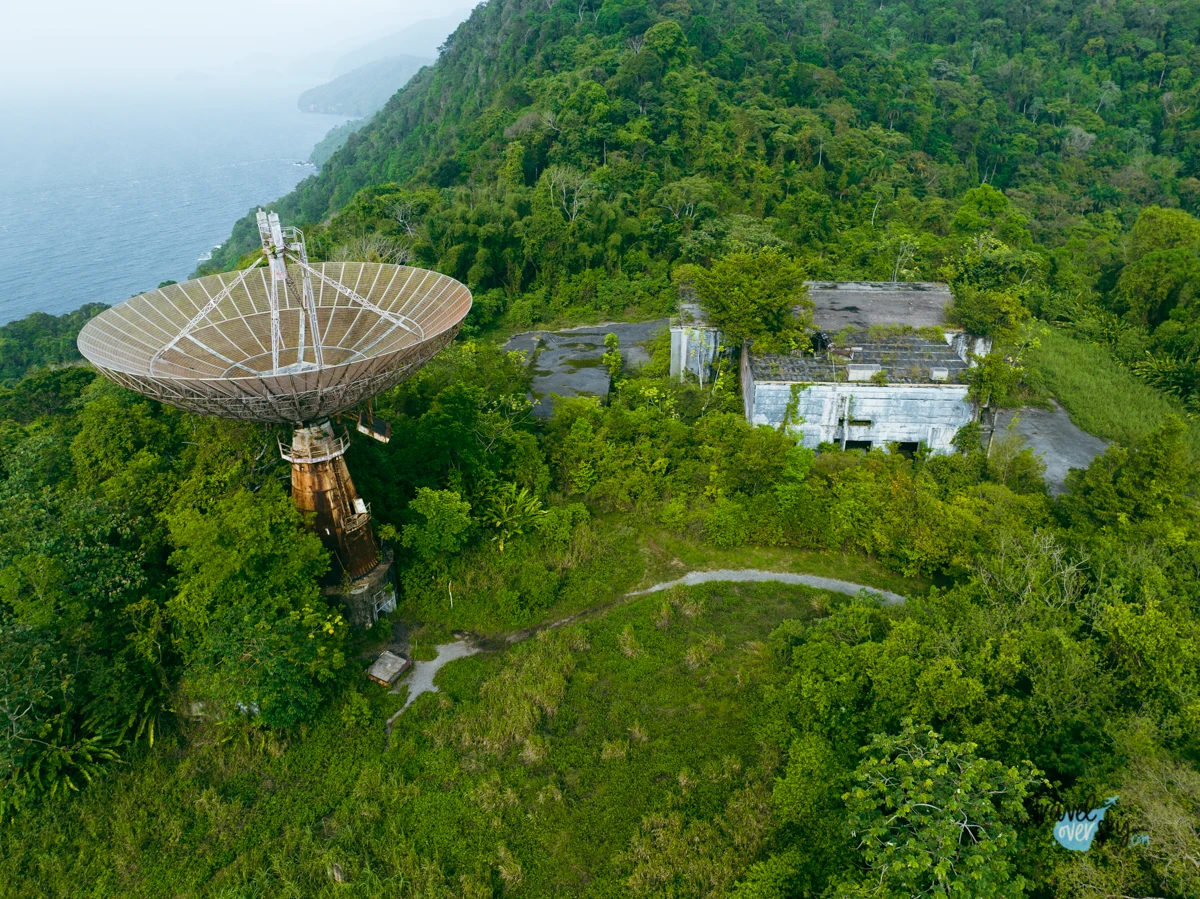 The Tracking Station is a relic of the United States military base from the 20th century. There is an abandoned building and a satellite tower in this place. You simply have to visit here if you are an urbex fan!
The distance between the parking space and the satellite tower takes about 30–45 minutes, depending on your pace. The route between the viewpoint (aforementioned above) and the Tracking Station is a little bit more steep. A walk can be heavily impeded by weather – high humidity and temperature can get you pretty tired.
Make sure to take the right amount of water with you.
Edith Falls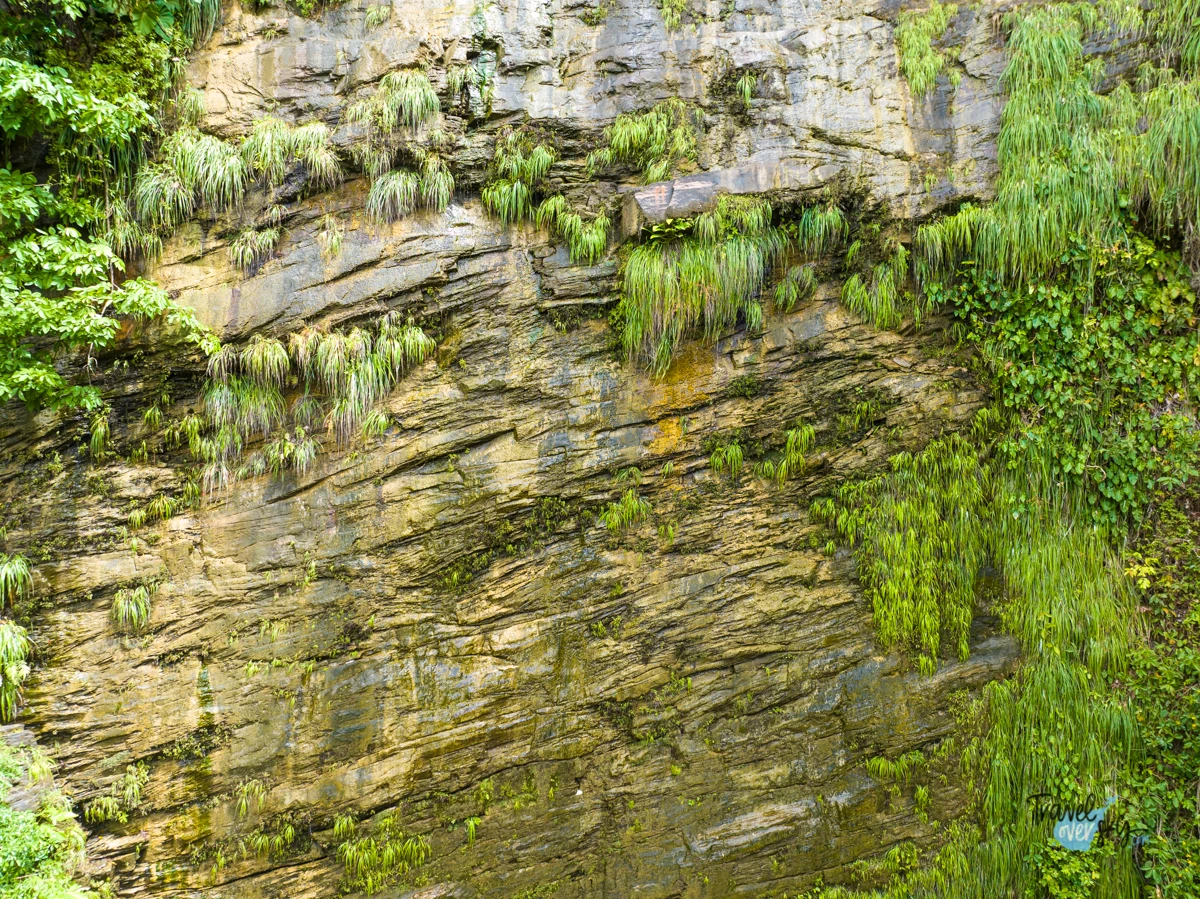 During my one-day trip to Chaguaramas I also managed to visit the Edith Waterfall. The sign marking the trail entrance is not very well visible, but I could find it thanks to the help of locals. Google Maps will insist that the waterfall lies about 2 minutes from the main road. Unfortunately, this is not true – the route takes around 30 minutes one way and is not very well-marked. You even need to cross the riverbed and climb rocks. Due to the poor marking, sometimes you will not be sure if you are going the right way. Especially troublesome to us was rock climbing, because we really did not know if we were heading in the right direction at the time.
---
If the previous days were rainy, you can have a problem with reaching the waterfall due to the fact that you have to cross a riverbed to get there.

— TravelOverSky.com advises
---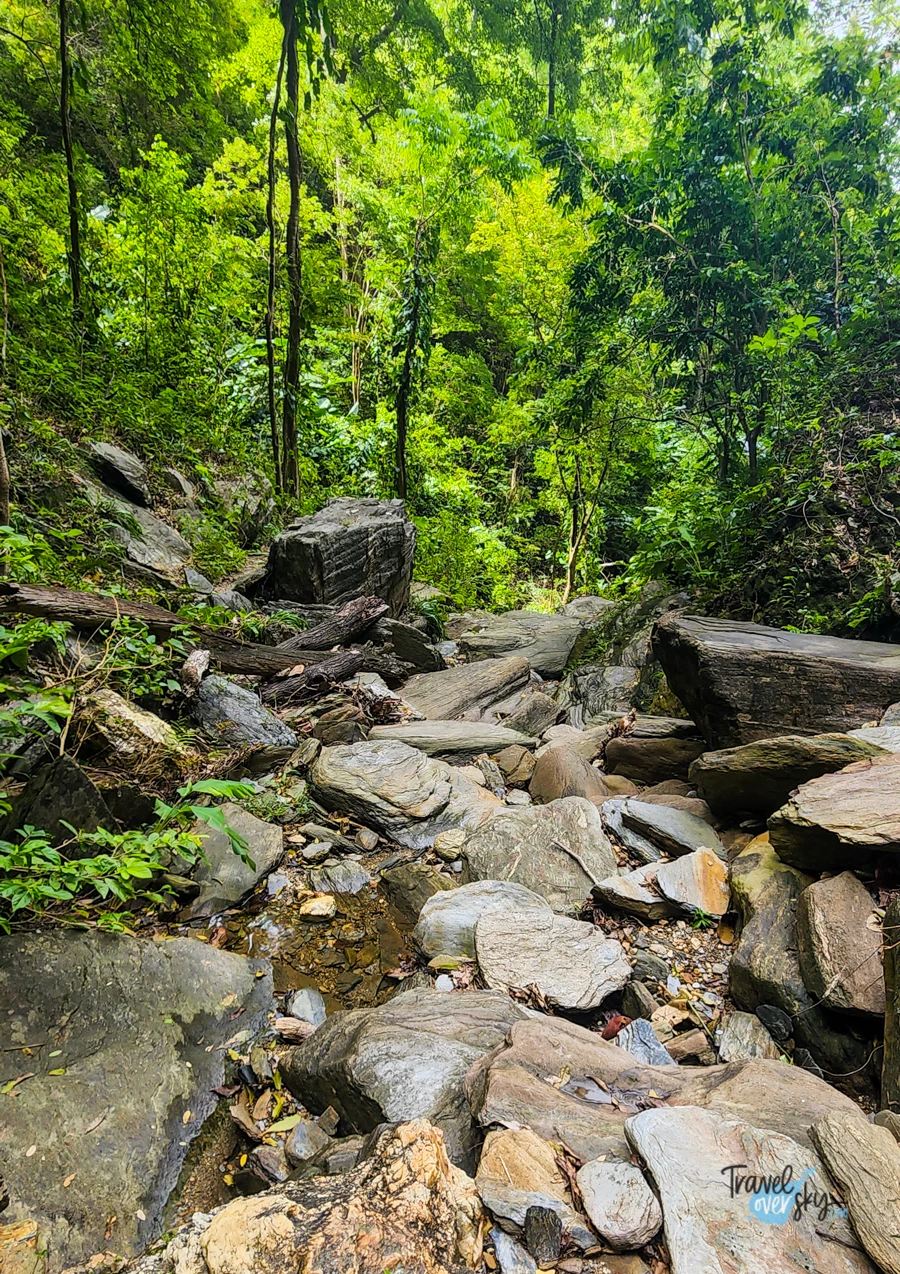 Even though it is not a long hike, it is still worth taking the right boots and a bottle of water.
What is also worth taking note of is the fact that it is possible to meet wild animals here – monkeys or ocelots (monkeys are loud, so beware of it).
We met monkeys that made us jump off our skin because of the noises they made. Thanks to the later conversations with locals, we learned that these were probably orange howler monkeys.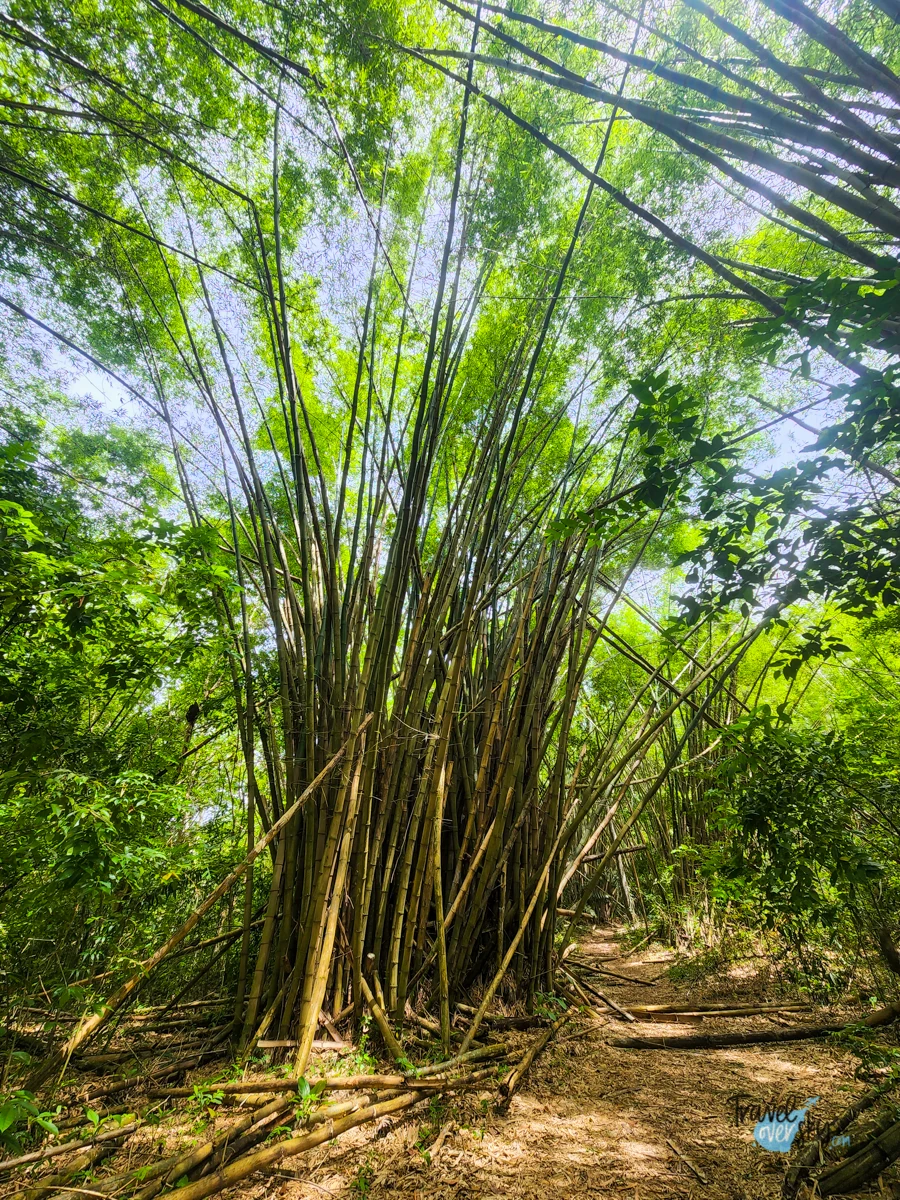 The route leading to the waterfall is not very crowded, which should make it possible to meet some of the wild animals.
But because of that, you should be extra careful when hiking to the waterfall. During my visit, the waterfall was almost dried out, but the rock wall was very impressive. The Edith Waterfall is around 70 meters tall.
***
You will find more useful information about this country, planning your journey and interesting facts in the Trinidad and Tobago tab.
---
I love sharing my travels, experiences, thoughts and self-tested advices. A travel blog is also a bit of work that I do drinking coffee.
If you want to buy me a coffee, I'd be very pleased!
Virgin Catalina Island. Do you want to know how to get to Catalina Island? What can you do on Catalina...
Read More